Hands-on: BlackBerry hopes to attract new clientele with Key2 LE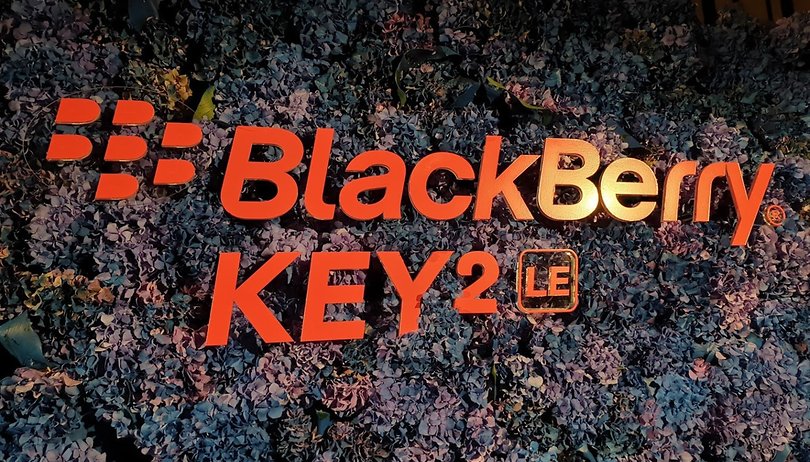 It's no surprise, BlackBerry came to the IFA to present a new smartphone: the BlackBerry Key 2 LE. What's surprising, however, is that it's learned from its mistakes and proposed some changes. We'll explain it all in detail here! NEXTPITTV
BlackBerry Key2 LE release date and price
The first interesting thing is the price. At a time when the competition is offering high-end equipment at mid-range prices, it wouldn't be wise to persist with high prices for mid-range equipment. BlackBerry has understood this and lowered its price: the 32GB model will be available in the U.S. for $399 and the 64GB model will cost $449.
A genetically modified Key2
In terms of design, the Key2 LE follows the design philosophy of its predecessor but makes a few tweaks. It comes in plastic (polycarbonate, to be exact) with a metal frame, which makes the device lighter in your hands at 156 grams. That's a unique design choice for a device with a physical keyboard, and that makes it 12 grams lighter than the Key2. This difference in weight obvious plays a role in how it feels in your hand. So you can expect some slight differences, but the design is very similar.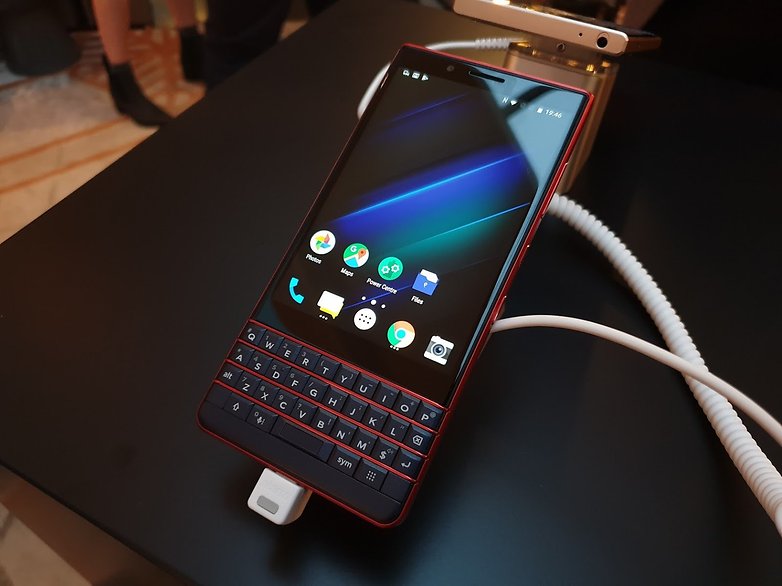 As for the rest, there's nothing new: the physical keyboard and its Speed Key is there, along with a fingerprint reader on the space key. There's no trackpad anymore, so you'll have to scroll from the screen, but who cares?
BlackBerry has given up a little bit on its reputation as a manufacturer of professional smartphones and adapted to the market: it offers new colors. In addition to the gray editions. It's also available in gold and, of course, in red. BlackBerry had its flashier fans in mind with this one.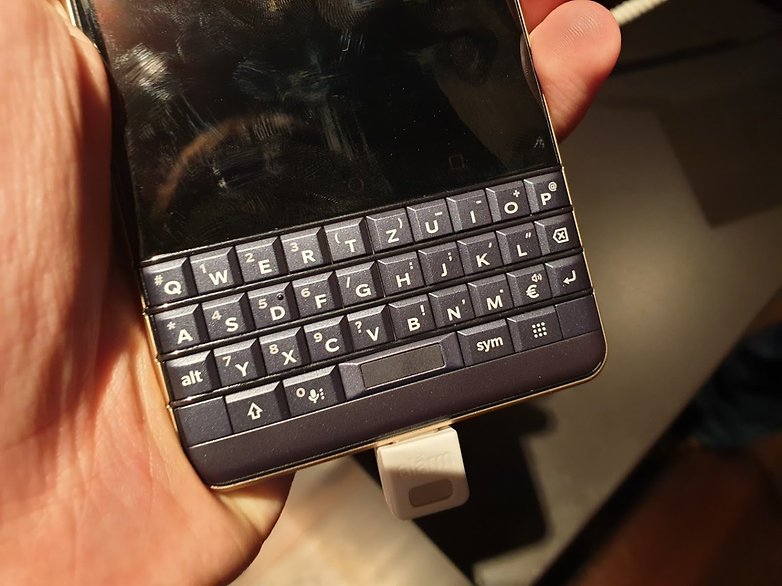 The display? BlackBerry hasn't made any changes
The physical keyboard occupies a large part of the front face, which means the screen is somewhat smaller. That's nothing new, every BlackBerry fan is accustomed to this. You'll find exactly the same configuration as on the Key2 : a 4.5-inch LCD screen, 3:2 format with a resolution of 1080 x 1620 pixels and a density of 434 dpi. The only small difference (which will hardly be noticeable to the naked eye) is that the Key2 LE screen occupies a larger screen area at 55.6%, in comparison to 55.2% on the Key2.
It's exactly the same configuration on the Key2.
Up-to-date software
It's no surprise that the Key2 LE comes with the latest version of Android Oreo . The surprising thing is that the device already has the September security patch. In fact, if you're a BlackBerry fan for its security policy, you'll be delighted to see the DTEK again.
As far as bloatware is concerned, we're unfortunately not immune to it. Besides Google apps (including Google News), it seems that BlackBerry has partnered with Facebook since Facebook, WhatsApp and Instagram are all preinstalled.
Mid-range equipment
The device uses the same processor as the HTC U12 life in the Snapdragon 636 . Accompanied by 4GB of RAM and 32 or 64GB of internal memory (the price difference is indicated in the first section), the device didn't show any signs of weakness during our first hands-on with the device. Of course, we'll go into greater detail in our final review.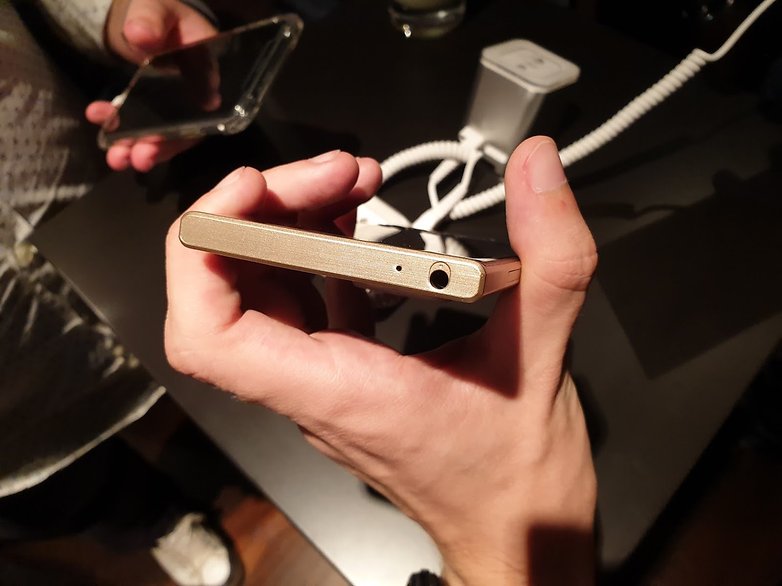 Not a super strong camera
There's a dual camera on the back with 13 and 5 megapixel lenses with a f/2.2 aperture. As usual, the second sensor is mainly used for creating a bokeh effect. In the front, the camera takes pictures with a resolution of 8 megapixels. So what kind of pictures does the device take?
Only a complete review will give us the answer, but from our short time with the device, we expect the camera to show some prowess. In decent lighting conditions, the pictures are pretty good, but the camera's abilities decline in bad lighting. We'll see if the final version of the software has an effect on the results...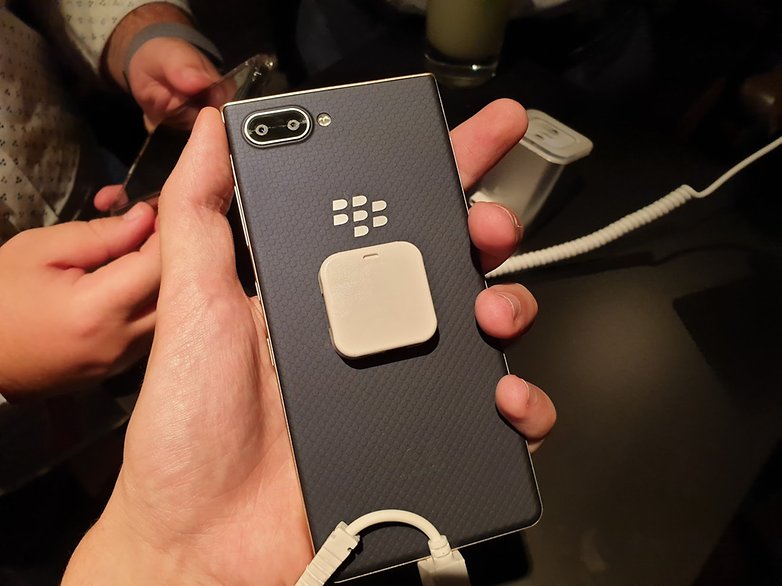 Plenty of autonomy
Blackberry has improved the battery life of the device. Despite its capacity of 3000 mAh , which may seem a little low, you should also keep in mind that the display is only 4.5 inches and doesn't have the greatest resolution. We'll of course check back in about the battery life, but we can be optimistic for the time being.
BlackBerry Key2 LE technical specifications
| | |
| --- | --- |
| Dimensions: | 150.3 x 71.8 x 8.4 mm |
| Weight: | 156 g |
| Battery size: | 3000 mAh |
| Screen size: | 4.5 in |
| Display technology: | LCD |
| Screen: | 1600 x 1080 pixels (434 ppi) |
| Front camera: | 13 megapixels |
| Rear camera: | 8 megapixels |
| Flashlight: | Dual-LED |
| Android version: | 8.1 - Oreo |
| RAM: | 4 GB |
| Internal storage: | 64 GB |
| Removable storage: | microSD |
| Chipset: | Qualcomm Snapdragon 636 |
| Number of cores: | 8 |
| Max. clock speed: | 1.8 GHz |
| Connectivity: | HSPA, LTE, NFC, Dual-SIM , Bluetooth 5.0 |
Early Verdict
BlackBerry has broken its habits by offering a stylish red smartphone to attract a different kind of clientele. But, above all, it's offering mid-range equipment at a mid-range price, which seems logical. But if you look at all the prices on the market, there are Chinese devices available for $400 with more powerful processors.
BlackBerry has made some decisions to attract new customers and it's certain that BlackBerry fans will be delighted to find a smartphone almost as good as the Key2 at a much lower price. What do you think? Let us know if you're interested in BlackBerry's new device!