The biggest Android highlights of 2015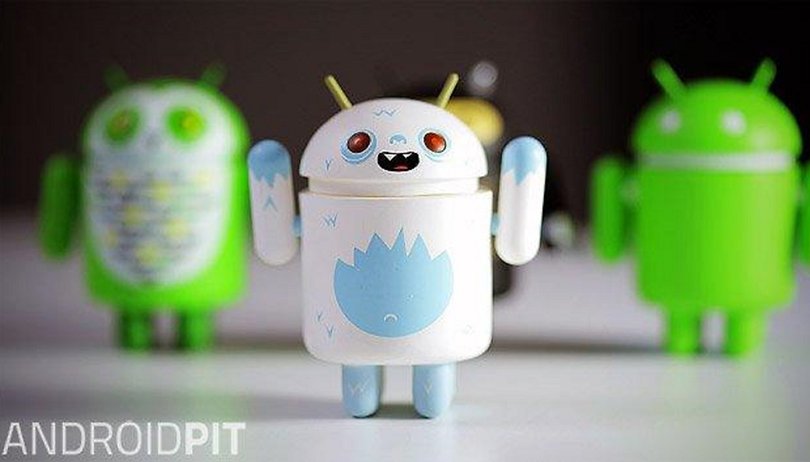 What a year it has been. There have been some soaring highs, some very hot moments and some epic Android fails this year. We've seen new phones came out that were brilliant, some that were terrible, and some that were totally unexpected. But right now we want to celebrate the biggest Android highlights of 2015.
Alphabet Inc and CEO Sundar
Earlier this year at Google I/O, when I met Larry Page and Sundar Pichai for the first time, I made jokes with Sundar about how tired he must be considering the heavy workload he was under at Google. He laughed and gave me a look that I would only fully understand a little later.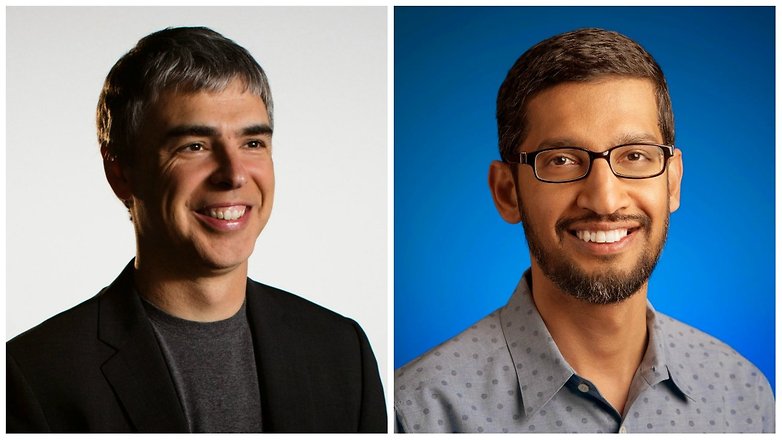 Within a few months, Sundar had been named as the new CEO of Google, taking over from Larry who would be shuffling off with co-founder Sergey Brin and former CEO Eric Schmidt to run the all-new parent company, Alphabet Inc. – the new umbrella under which Google, Google Ventures, Calico, Fiber, Google[x], Google Capital, Verily and Nest now exist.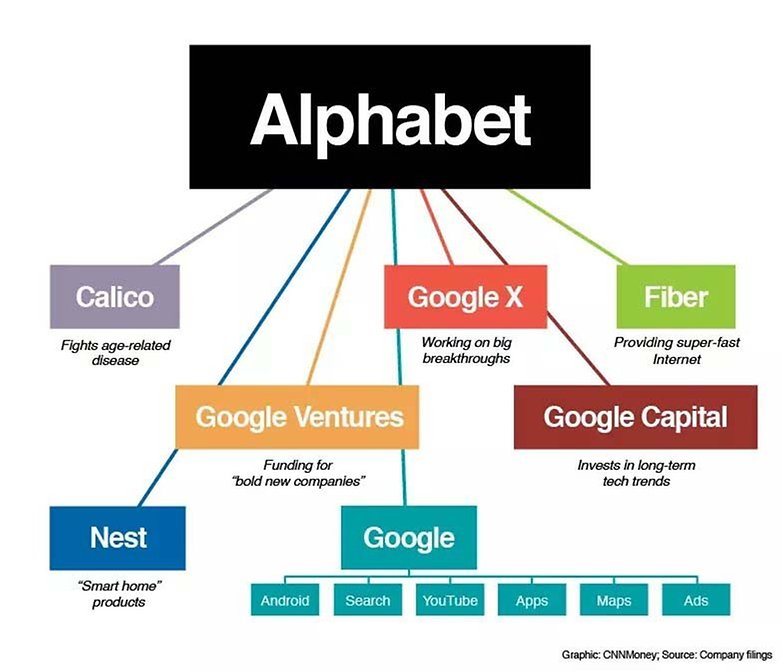 Suffice to say, this was the most significant moment for Android in 2015. The appointment of all-round Mr Nice Guy Sundar to the big chair couldn't have made us happier. It's still too early to tell what Google under CEO Sundar will look like, but there are some very aggressive restructuring and expansion plans underway. Stay tuned.
Annual Android updates
The second biggest news in Android land in 2015 is that we will now be treated to a brand new major Android update at the same time every year. From 2015 onward, each Google I/O developer's conference will introduce a developer preview of the next Android release.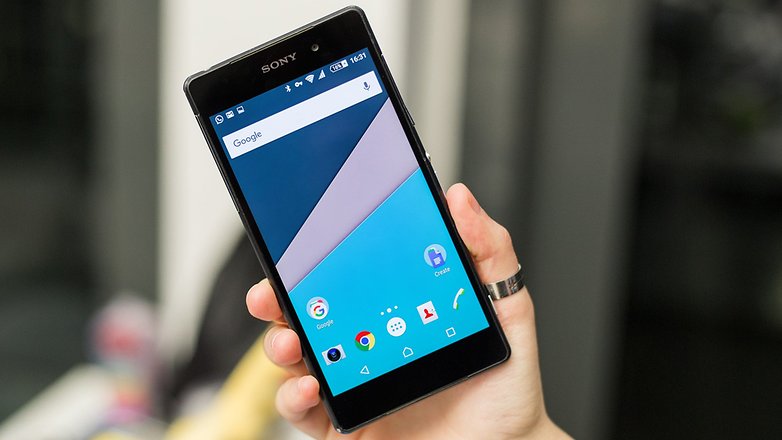 Each new Android developer preview will be released immediately and updated monthly until the final version is ready at Nexus time; usually late September or early October. It's a big commitment, but one that makes a lot of sense for Android, Android developers and the market as a whole.
Two Nexus phones in one year
Speaking of Nexus time, 2015 dropped a huge bombshell: two Nexus phones in the same year. Confirming the continual rumors, the launch of Android Marshmallow coincided with two new Nexus phones: a high-end, premium version made by Huawei, the Nexus 6P, and a more mid-range, affordable version made by LG, the Nexus 5X.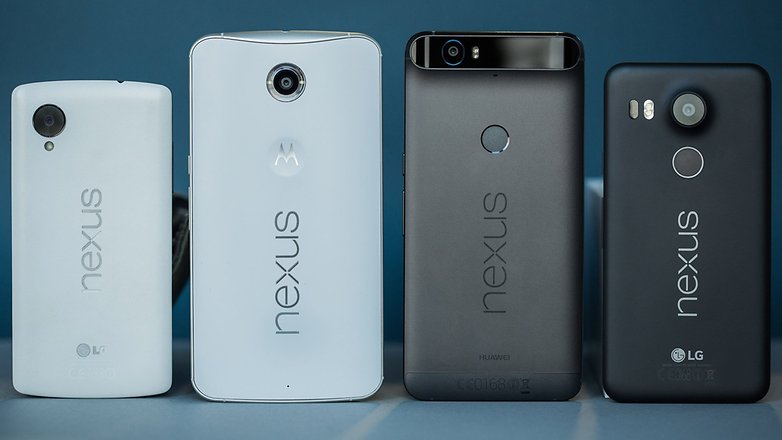 Following the launch, Google confirmed that there will always be two Nexus phones per year from now on. The X line will represent the core of the Nexus experience, and the P range will provide a more premium experience. It wasn't that long ago that we all thought Nexus was dead. Look at how far it's come.
Doze mode – who knew sleep was so great?
By far the coolest feature of Android 6.0 Marshmallow is Doze mode. Sure, the latest Android version has granular app permissions, more user-facing controls and Google Now on Tap, but the one feature that's making absolutely everybody happy on Marshmallow is Doze. Doze is a sophisticated deep-sleep mode that conserves battery life like you wouldn't believe.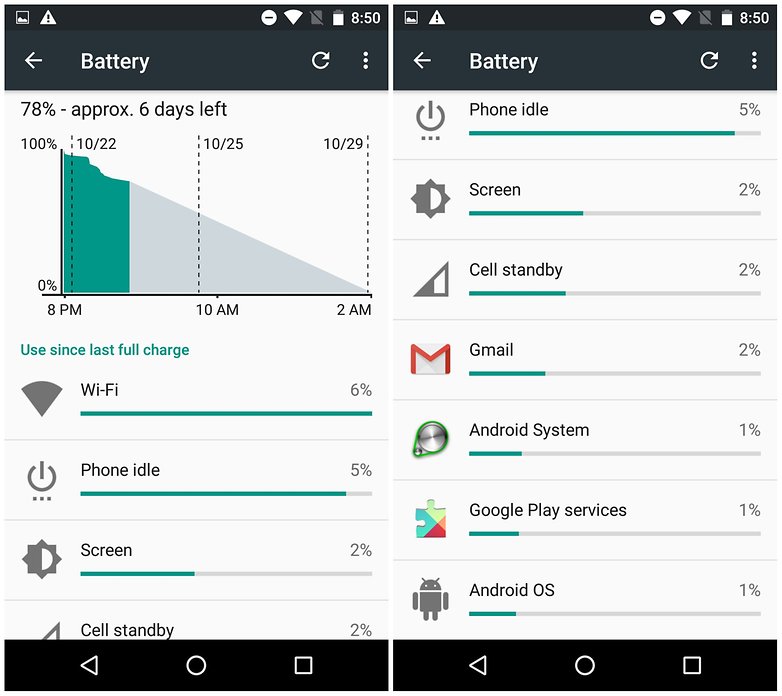 Any time a device running Android Marshmallow is left alone for a while, it enters hibernation mode. Important notifications will still come through, but all unnecessary background activity is killed, resulting in battery life that runs into days, not hours. It's not quite better battery technology, but it'll do for now.
Samsung is no longer the only company with a great camera
On a wider front, another huge sea change of 2015 came with cameras. Until 2015, Samsung was pretty much the only company whose phones contained a camera you knew would be outstanding. Then the LG G Flex 2 and LG G4 came along, followed by the Galaxy S6 range, the Moto X Pure Edition, Nexus 6P and Sony Xperia Z5 – all of which have outstanding cameras.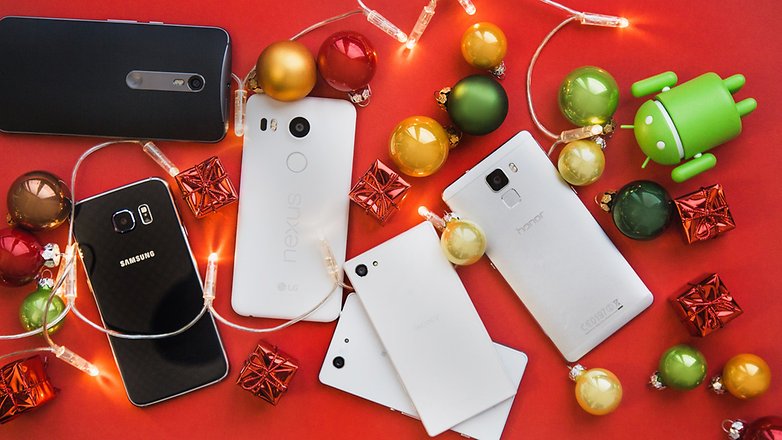 In 2016, you'll no longer have to be cautious about which brand of smartphone you choose, because the chances are that all of next year's phones will have an exceptional camera.
Samsung is already preparing its new BRITECELL camera tech for the Galaxy S7 and Galaxy S7 Edge and you know the likes of LG, Motorola and Sony won't want to find themselves at the back of the pack so soon. Expect even bigger things from smartphone cameras in 2016.
There we have it: the year that was. We saw a massive shakeup and staff switcheroo at Google, the creation of an entirely new parent company for Google's vast empire, multiple Nexus phones in one year, the promise of annual Android updates with early access to a developer preview, the next-best-thing to better battery technology and a sudden evening-out of the playing field in smartphone camera quality.
What were the biggest highlights for you in 2015? What do you think 2016 will bring? Share your thoughts in the comments.