Best translation apps for text, speech, pictures and more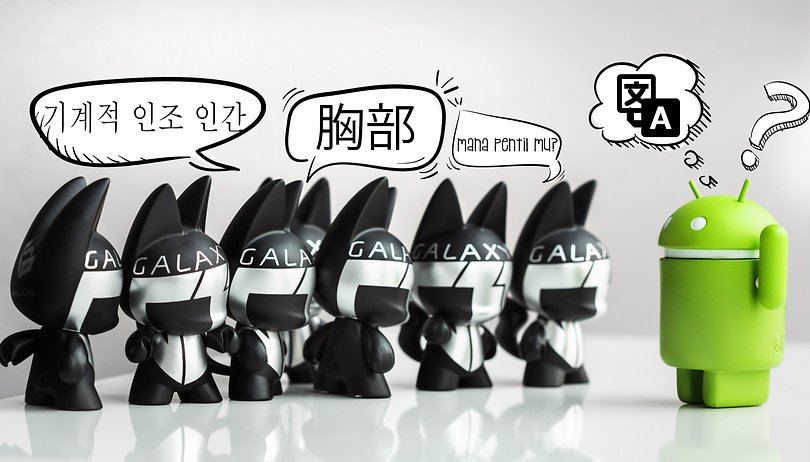 If you need a reliable translation app, whether for text, pictures, or even live conversations, we've got you covered. We've tested a ton for you, and this list is comprised of only our picks of the best translation apps for Android. NEXTPITTV
Jump to section:
Best all-round translation app: Google Translate
If you need a translation app that does everything you need – plus things you never thought you needed – then Google Translate is the right choice. It works with any Android app so you can quickly translate within WhatsApp, Facebook Messenger, Evernote, Google Chrome, Feedly, etc.
The type-translate function currently supports 103 languages, which can be translated either from via your camera or when simply typing. However, two-way automatic voice translation is limited to 32 languages for now.
The coolest feature of Google Translate is the instant camera text translation, which instantly translates public transportation schedules, warning signs, menus and much more. The size or font of the text does not matter - it will be instantly translated. This function is limited to 37 languages, but works incredibly well. You will be amazed at the number of instances where it comes in handy. Plus, once you download the relevant language packs, you can translate while offline.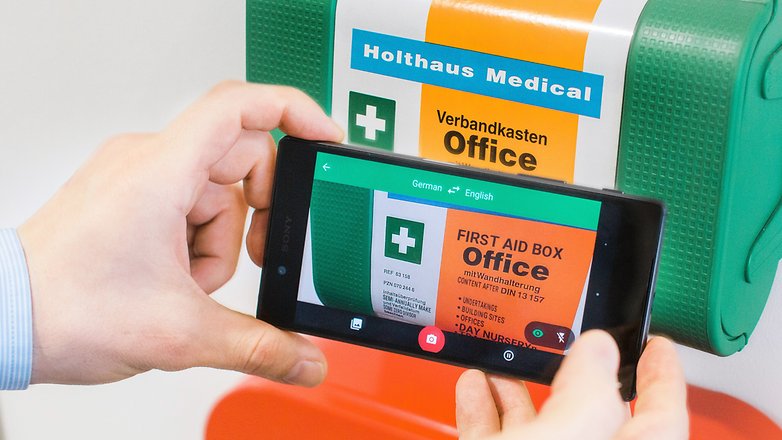 Best for offline use: Microsoft Translator
Microsoft jumped into the Android translation market with this simple and sophisticated app. It's designed for offline use and supports 42 languages. Getting them is easy - you just need to download each language individually. Each one is around 200 MB and can be used for offline translations once downloaded.
The interface for Microsoft Translator is practical and well-designed. When you open the app you are given four buttons for quick access. You can choose speech detection translation, keyboard translation or two-way translation.
While the interface is much nicer than most translation apps, Microsoft Translator is not a versatile translation app. It doesn't translate text as instantaneously as Google Translate. For translating live conversations, it's a fantastic app though. And, the app does support Wear OS and this can give you quick translation access that other apps cannot.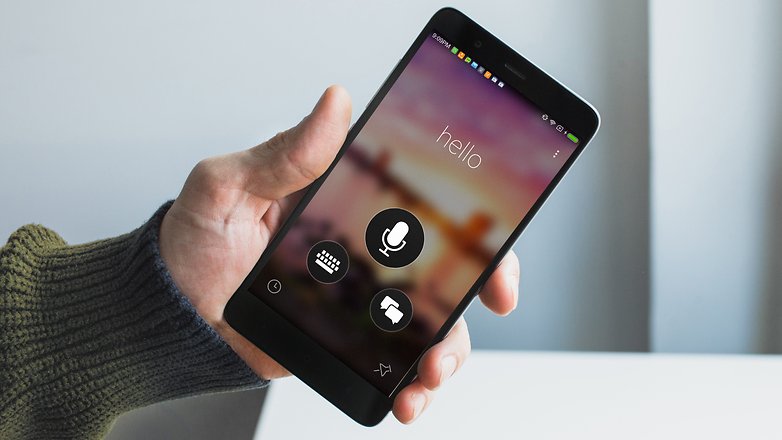 Best for voice recognition: Translate voice
Translate Voice has the best voice recognition of any of the translation apps we could find. You can say a word or read an entire paragraph and the app keeps up with you. It is dependent on your smartphone's voice recognition capabilities, so results may vary.
Translate voice has the best voice recognition of any translation app.
This app is especially helpful for when you are in social situations where typing is impractical. With Translate Voice, you can say phrases and then play the translation aloud to the other person.
Translate voice is limited by its number of usable functions. If you need something that is more thorough in its translation services, you should probably try one of the other translation apps.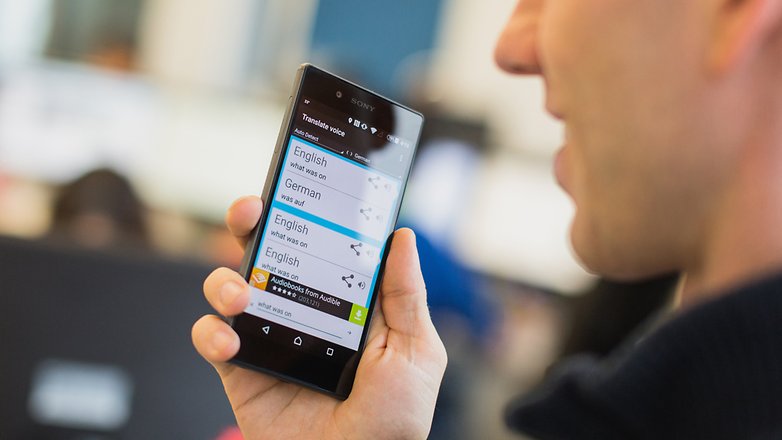 Best ad-free dictionary: Linguee
Dictionary Linguee is a powerful multilingual dictionary and language app that offers a ton of functionality without in-app purchases or even ads. It supports Spanish, French, German, Portuguese, Russian, Chinese, Japanese, Italian, Dutch, and Polish. Aside from simple word translation, the app also offers offline support, example sentences, audio pronunciations, and a fast integrated search function.
The UI is clean and intuitive. If it supported more languages it could easily rival Google for versatility. Yet, the languages it does support boast high accuracy and there aren't any annoying ads spoiling the experience. If you need help with one of the above languages, Dictionary Linguee is one of your best options.
For ease and simplicity: Easy Language Translator
If you want a translation fast on a simple interface then Easy Language Translator is your best bet. This app was developed with ease-of-use in mind and is ideal for beginners. It has just two translation functions – typing and speaking – and they both provide quick translations.
Easy Language Translator's buttons are relatively large and have flags next to them so you can quickly distinguish between the languages. The large font size makes it easy to see your translations. The app only has a few functions but that's part of what makes it so easy.
The default settings are user-friendly, but you can customize them to make the app even better. There are 10 font sizes and six themes. You can choose which functions you want, such as dictionary, phonetics and corrections.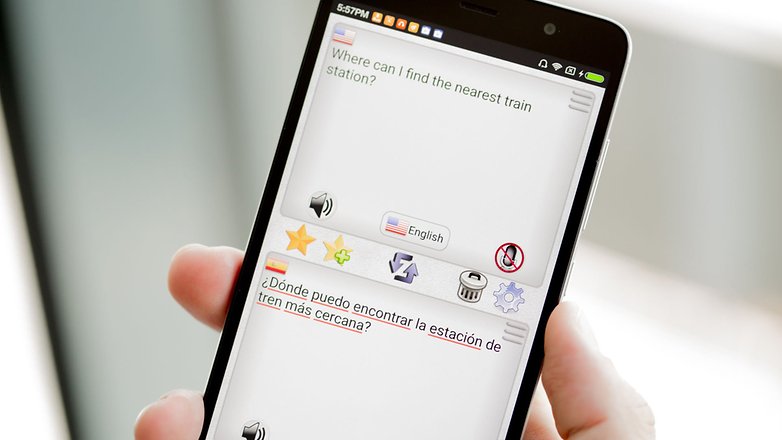 Best app to translate individual words: PONS
PONS Online Dictionary is a dictionary with translator functions, which means it can give you in-depth descriptions of words. Words often have several meanings, so PONS gives you a few options displayed in a simple interface.
The word 'current' could mean 'electrical current' or 'new' and it can be either a noun or an adjective. If you need to find the intended meaning, in order to get the right translation, PONS is great at helping you figure it out.
PONS is also good for finding and translating phrases in which to use these words. A suggested phrase for 'current' is 'this version is current', which is immediately translated on the other half of the screen. This gives you a better understanding of the word's use in both languages.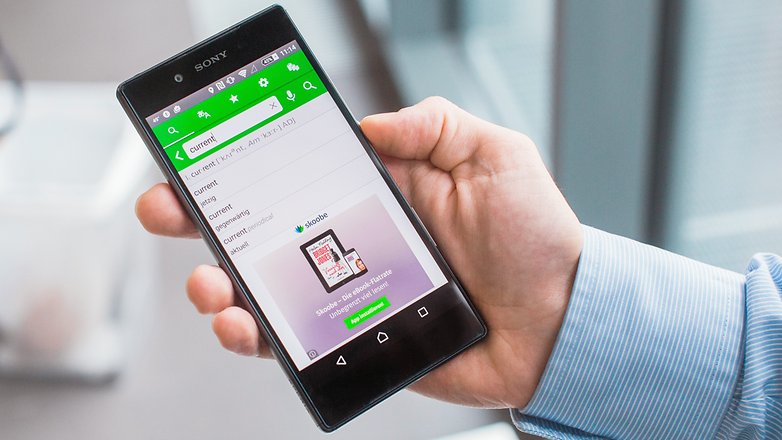 Most accurate text translations: iTranslate
If you need a sentence or two translated, iTranslate will give you the most accurate results. It is equipped to handle more than 90 languages. And though this is just a small fraction of the total languages in the world, it can be useful in the majority of situations.
iTranslate is also the best app to use for typing or copying text. The swipe feature quickly copies blocks of text and translates them effortlessly. If you find something in your translation that you may need later, you can also save it in your favorites.
While the voice recognition is not the best, it does have an amazing audio function that can read back translations in different dialects. For instance, you can choose between British, American and Australian English. You can also have the text read back to you more slowly.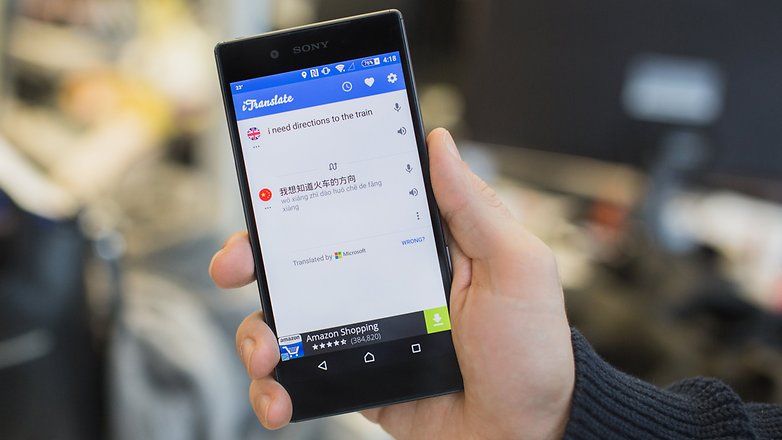 Best translation app for messaging: GBoard
Whether you're traveling or sending messages to friends from around the world, it can be a pain to jump from app to app just to send a message in another language and translate replies. With GBoard, the keyboard app from Google, this problem is finally solved. It's a multi-lingual keyboard with a translator built right in!
You can use its many keyboard configurations to type in multiple languages. You can switch between your native language and any of your other secondary languages just by holding down the space bar. It will auto-correct and make suggestions for any of your enabled languages.
But the real magic is that Google's keyboard has Google Translate built in. That means you can type in your native tongue, and it will translate into another language instantly as you type. Just select the language you want it to translate to, and it will translate simultaneously as you type - word by word. You can then edit the result as you see fit before sending the message. GBoard also has built-in search functions if you want to look up words, and you can copy and paste replies to translate them to a language you can read.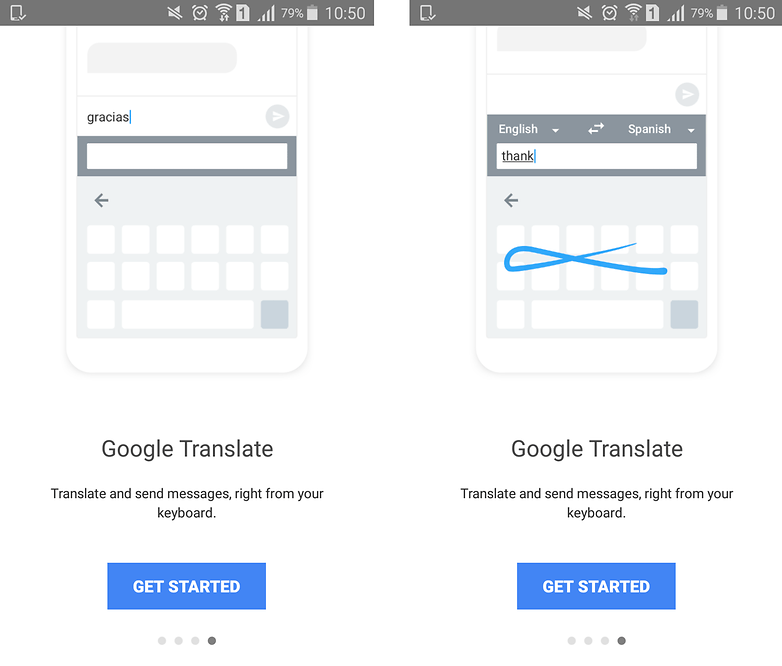 What do you use translation apps for? What do you think is the best translation app? Let us know in the comments.