Low storage? Here's which microSD card you should buy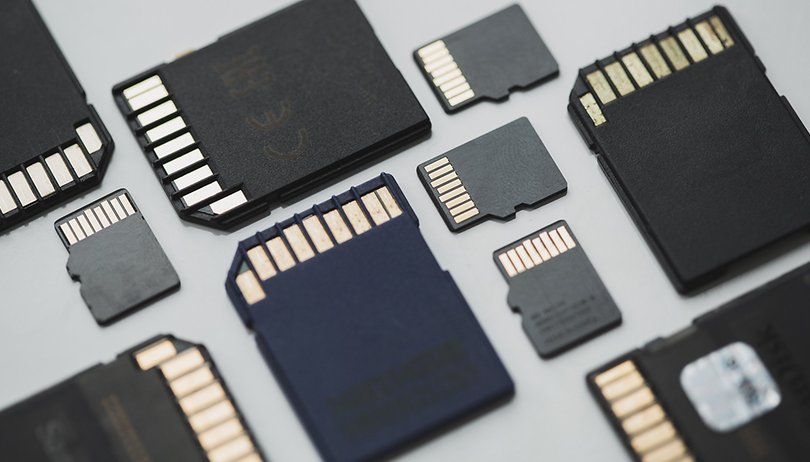 Most phones sold today come with 16 GB or 32 GB of internal storage, but part of this memory is tied up with the operating system. Cheaper models offer less than 8 GB. If you store a lot of music, photos, videos or games on your phone, you may find you soon run out of storage space. The solution is either to buy a phone with more storage or invest in a good microSD card.
Many smartphones have microSD card slots, except for some models such as the popular Moto X (2014) or Samsung Galaxy S6. Some of them allow the use of cards up to 128 GB, which far exceeds the needs of most users. So, what do you need to know before buying a microSD card? Which model is right for you? You'll find the answers below. Read on for the full rundown.
Differences between microSD cards
MicroSD cards are classified according to their storage capacity and transfer speeds. Cards classified as SD (Secure Digital) have capacities from 128 MB to 2 GB. SDHC (Secure Digital High Capacity) cards range in capacity from 4 GB to 32 GB. The capacity of SDXC (Secure Digital Extended Capacity) cards is up to 2 TB.
Cards are also split into classes based on their write speeds. There are six main classes: 2, 4, 6 and 10, UHS 1 and 3. The table below shows the minimum data transfer speeds for each class:
| Category/ class | Minimum data transfer speed | Speed level | Recommended maximum |
| --- | --- | --- | --- |
| UHS 3 | 30 MB/s | High speed | Records videos in 4K and 2K |
| UHS 1 | 10 MB/s | High speed | HD video recording, Full HD and continuous photo shooting |
| Class 10 | 10 MB/s | High speed | HD video recording, Full HD and continuous photo shooting |
| Class 6 | 6 MB/s | Average speed | Recording videos in HD and Full HD |
| Class 4 | 4 MB/s | Average speed | Recording videos in HD and Full HD |
| Class 2 | 2 MB/s | Low speed | Recording videos in HQ |
Is my device compatible with microSD cards?
As we said in the introduction, many phones accept memory cards, but there are some models that don't. To find out whether your phone has a microSD slot, follow these points:
Examine your phone and look for the description 'SD' or 'microSD'. This will indicate where the memory card slot of your phone is.
Refer to the manual and see if it has a section on memory cards. This will show where it is, what types of card it accepts and how to insert a card.
See the manufacturer's website for technical specifications of your device. They'll show you if it has a microSD slot.
Check specialized sites that keep data sheets of phone specs, such as AndroidPIT.
How do I choose the best card?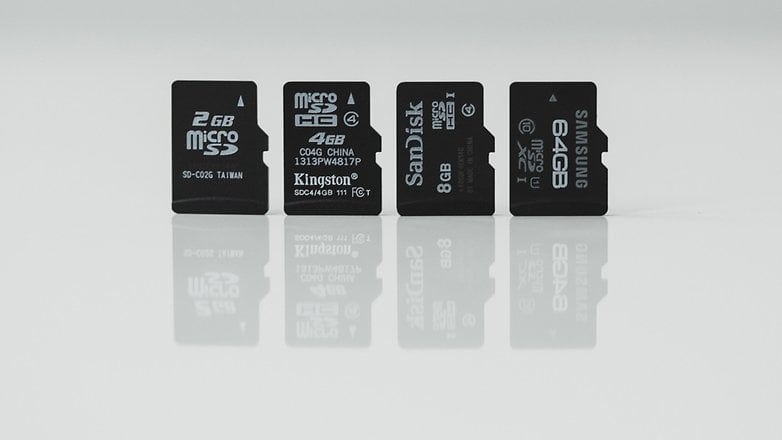 Choosing the right microSD card for your device is based on two criteria: size and speed. If you plan to buy a card just to save documents, 8 GB or 16 GB will be sufficient. However, if your intention is to store lots of photos and video, the higher the storage capacity, the better. At this point, your choice will be determined by your budget, because microSD cards with large storage capacities are usually more expensive.
If you plan to install apps on the memory card, we recommend that you buy one with a higher writing speed, Class 10 or higher. If you want to make videos in HD or Full HD, Class 6 or 4 cards are recommended. We don't recommend Class 2 cards because they relatively slow. Whenever you can, get a card Class 4 or higher.
Where to buy microSD cards
Here are some microSD cards available to buy right now that offer a good cost-to-benefit ratio:
Do you use a memory card in your smartphone? What kind is it? Let us know in the comments.