Aviate review: a ''living'' launcher that adapts to your daily life
Authored by:
Nico Heister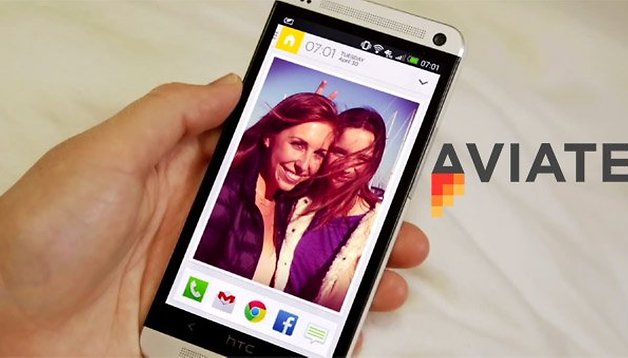 There's so many launchers for Android that it's hard to keep track of the huge plethora available on Google Play. That being said, many are quite similar in appearance and function. Aviate went down a different road: it's a launcher that will automatically adjust to your environment and your needs. I took a closer look at the San Francisco native app and here's what I discovered.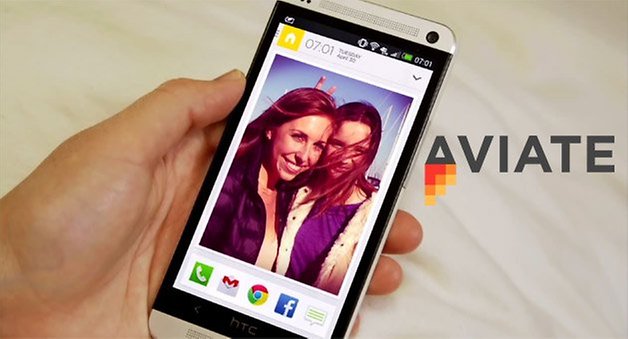 The concept behind Aviate
Aviate automatically adapts to the time of day and your location and changes your home screen to match. In the morning you'll gain quick access to the weather, upcoming appointments, alarms and apps for your morning routine, like e-mail reading or news feed. If you're on the go, places will appear from the area in which you are in such as restaurants or shops. Once at work, you'll be provided with shortcuts for creating appointments, writing e-mails and other important apps needed for your job. And after a hard day's work, Aviate transforms and shows you apps for evening entertainment and the alarm clock when it's time to go to bed.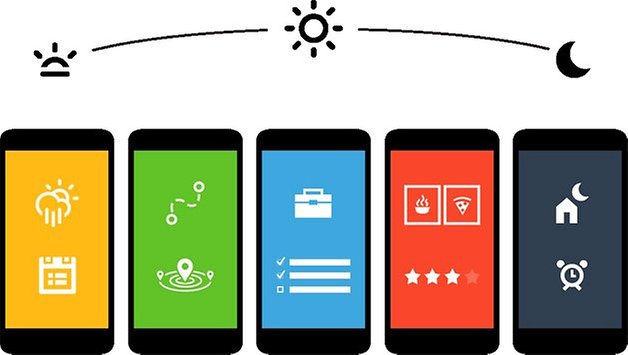 Starting Aviate and Functions
Once you've started Aviate for the first time, it will brief you on its various functions, after which you land on the first of the three different home screens where each function is explained:
Swipe from right to left to bring your app collections to the front. Aviate scans your installed apps and automatically assigns them to different categories, but a subsequent reordering is, of course, also possible.
Another swipe from right to left of the display will show all your installed apps in alphabetical order. If you long press on an app, you can either place the app on the home screen or in an app collection. Should the app be one installed from the Play Store, you are also able to uninstall it.
Swiping from left to right opens the menu page on the home screen where you will find ''Spaces'' which allows you to change your current environment. Here you'll also find the Aviate settings and nearby places.
Tapping on the main bar on the home screen opens further details, such as weather, access to the apps from the home screen and alarm clock.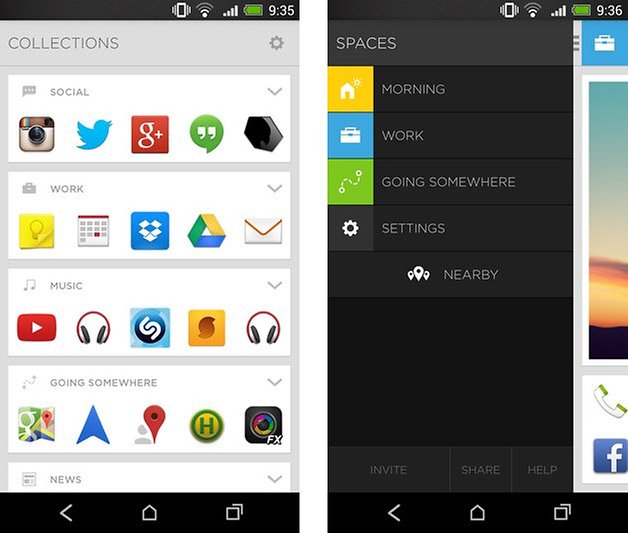 Customizing Aviate
Aviate isn't a launcher which allows a lot of customization, which was done intentionally in order to keep it simple. You are able to change a few things in settings like choosing between a light and a dark design and a long press on the shown weather will change the temperature from Fahrenheit to Celsius and back.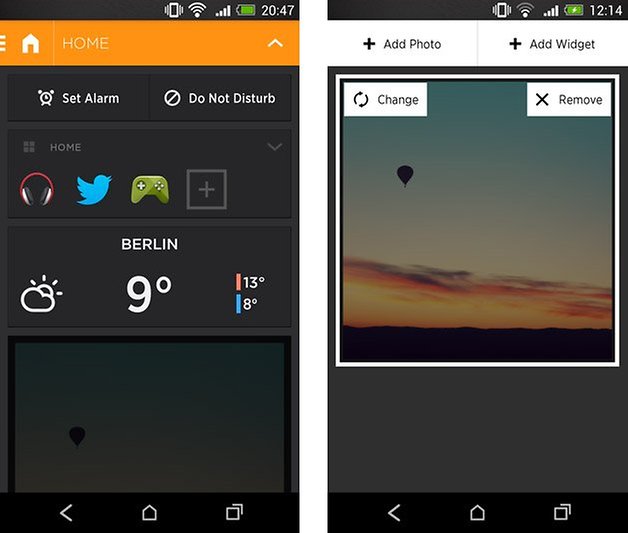 Long pressing on the large picture on your home screen will present you with the following options:
Change or Remove Photo: you can either replace the displayed photo with another one or delete it from the home screen.
Add Photo: as the name suggests, here you can add new photos to the home screen.
Add widget: all your Android widgets are compatible with Aviate and you can easily select one from a list. Widget sizes will be adapted by Aviate so they may appear larger than they actually should (4x2 instead of 4x1), however manual resizing isn't possible.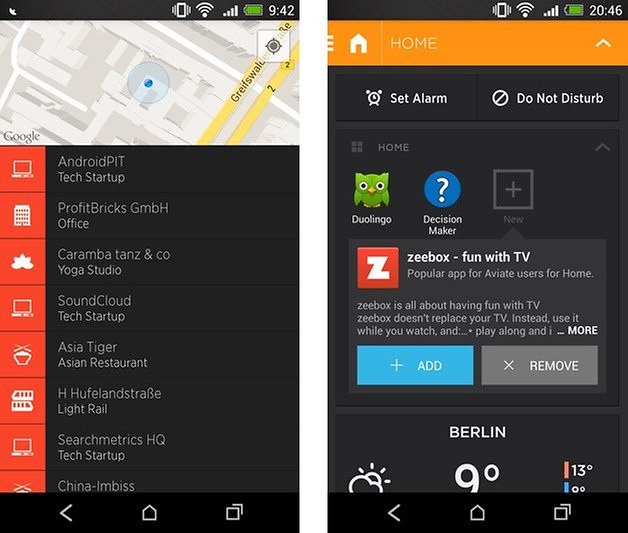 Conclusion
Aviate Launcher is an innovative concept, which aims to facilitate the user's daily routine and work day with your smartphone. The Launcher recognizes, for example, when you're at work and displays relevant information in relation to the context which the user would have to otherwise spend a lot of time accumulating. Simplicity is the keyword here and Aviate can be best described as the Google Now for Android launchers to give you a better idea of what this app actually is. Power users might not find Aviate to be their cup of tea, since it lacks a certain amount of freedom that they are used to, seeing as there are almost no customization options. This app is targeted more towards those who don't want to spend a lot of time arranging apps and changing settings and would rather get on with their day with a smartphone side-kick to help them stay organized.
Please note: Aviate is currently still in beta and only works if you have received an invitation for the app, which you can request directly from the app. According to the developers, the app is compatible with Android 2.3 and higher.
Here is their product video for you to check out!