Asus ZenFone 6 review: one of the most pleasant surprises of 2019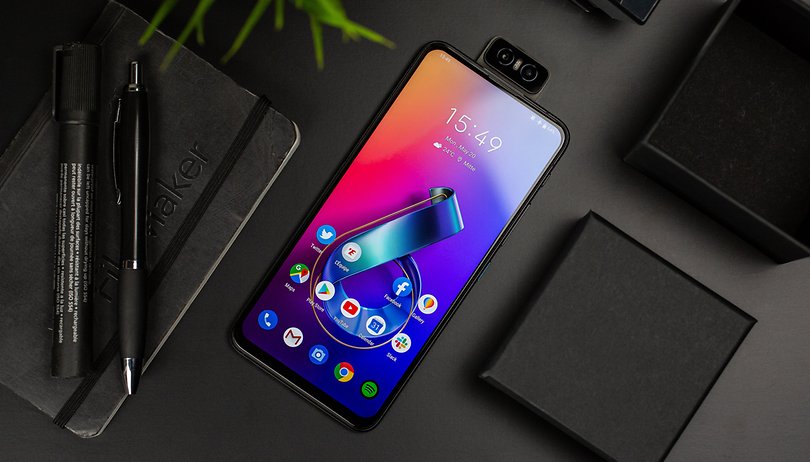 Faced with the arrival of many Chinese manufacturers (Huawei, OPPO, Xiaomi...), Asus has had some difficulties in our countries to stay competitive in the smartphone market. Since last year, the Taiwanese manufacturer has been slowly coming back to the forefront. Its new flagship, officialized in Valencia, wants to allow the brand to shine again. But is the ZenFone 6 able to compete with competitors such as the Galaxy S10+, Huawei P30 Pro or OnePlus 7 Pro? We had our hands-on with the device and are ready to deliver our final verdict.
Good
Bezel-less display

Excellent battery life

Excellent performance

Original rotating camera

Camera

Value for money
Bad
No wireless charging

No waterproofing

Reliability of the rotating camera?
Asus Zenfone 6 (2019): All deals
A more affordable price than the competition
It was in the Spanish city of Valencia that Asus chose to hold its press conference for the presentation of its new ZenFone 6. The smartphone will be available in black on the brand's website from May 25. A silver version will be available in mid-June.
As far as prices are concerned, Asus has remained very reasonable with a price starting at 499 euros (about $560) for the version with 6GB of RAM and 64GB of storage. Count respectively 559 euros and 599 euros for the 8GB version of RAM/128GB of storage and 8GB of RAM/256GB of storage.
The smartphone is thus positioned slightly below the OnePlus 7 while offering a little less internal storage. Compared to other flagships on the market, the ZenFone 6 remains much more accessible overall, and therefore fits between the premium mid-range and the very high-end.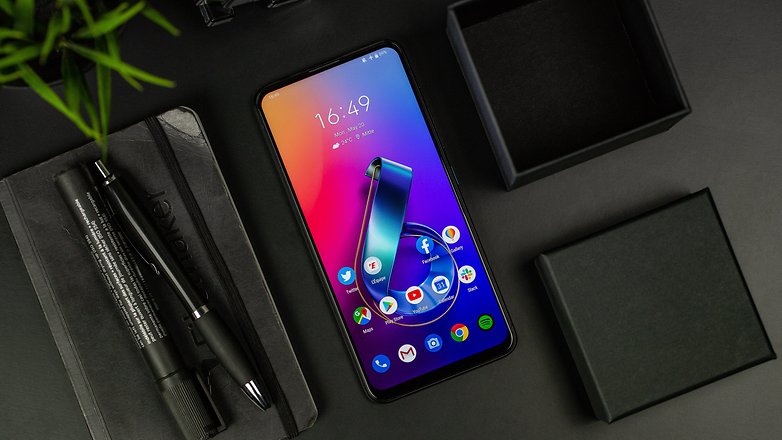 Bezel-less and a swivel camera!
Like other smartphones on the market, the ZenFone 6 has the good idea to offer a large 6.4-inch bezel-less display. Aesthetically, the device is therefore pleasant to look at but also to use since no notch or hole is present.
In addition, unlike the solutions offered by the OnePlus 7 Pro or the OPPO Reno x10 Zoom, the front camera is not hidden in a pop-up or shark fin format. Instead, Asus opted for a rotating camera that he called "Flip camera". Thus it is the double dorsal camera that can rotate 180 degrees to be used for selfies.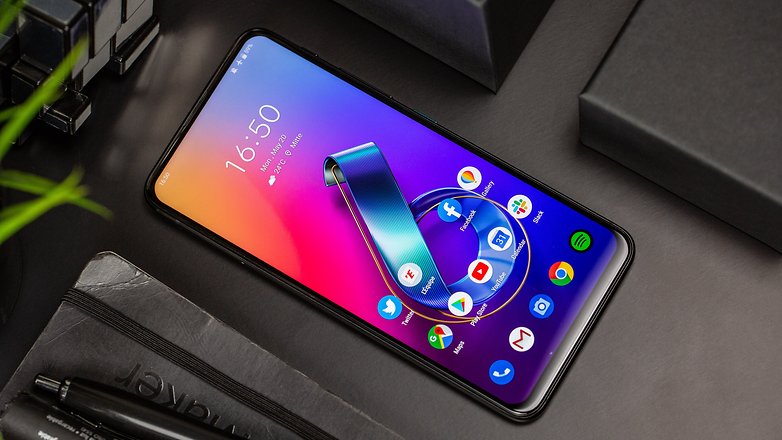 Asus guarantees 100,000 movements for its motorized rotating camera, or 28 camera movements per day for five years. For added protection, a sensor on the module also detects the acceleration rate, allowing the rotating camera to automatically return to a safe position in the event of a fall. Also, be aware that you can use the camera for facial recognition. If you choose this solution, you may use up the rotating system more quickly.
During my test, the phone suffered and some falls, and despite my anxiety, has always escaped unscathed. I remain curious to know more about its sustainability, but only time will allow us to know more. To be continued.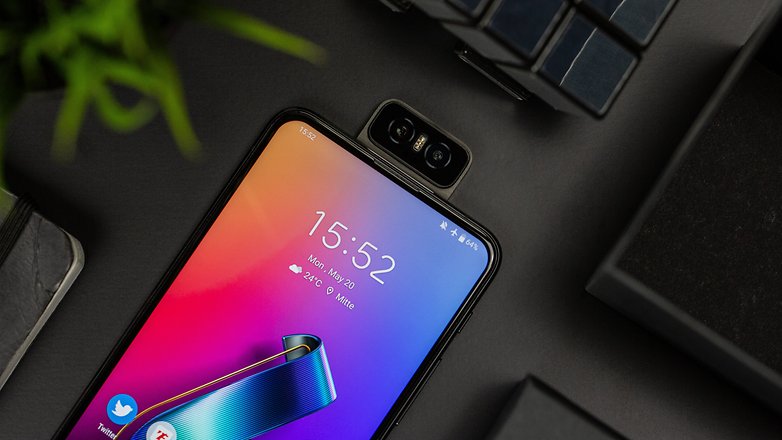 If this choice may surprise you, it is quite clever and rather original in a market that, with the exception of folding smartphones, has become quite classic. Asus thus stands out from the competition. An interesting choice in my opinion because it prevents Asus' smartphone, whose reputation when it comes to true high-end smartphones is yet unproven, from offering a pale copy of what already exists. It remains to be seen whether the use of this rotating camera is practical on a daily basis.
Interestingly, Asus decided to keep a traditional fingerprint reader and not a reader under the screen. It's a question of cost (a reader under the screen is more expensive) but personally, given current technology, it's not necessarily a bad decision. I have already shared my opinion on the subject.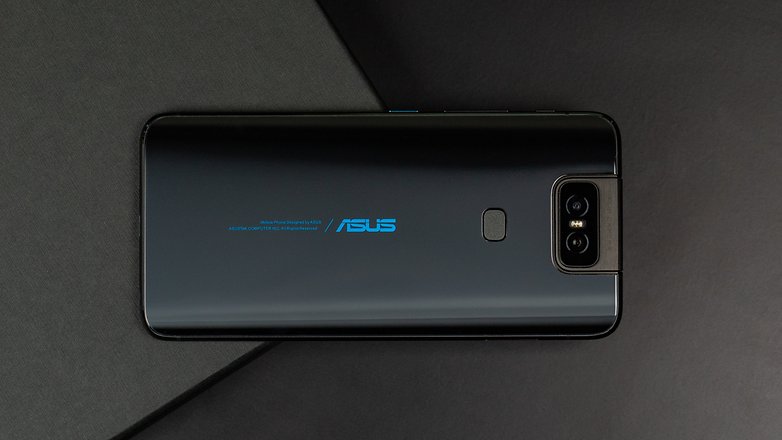 Other positive features include a headphone jack, stereo sound and LED notification, while on the negative side, the ZenFone 6 does not require wireless charging and waterproofing. I also remain skeptical about the Asus logo written in blue on the back of the black model. If it makes the brand stand out clearly, I would have appreciated something a bit more discreet.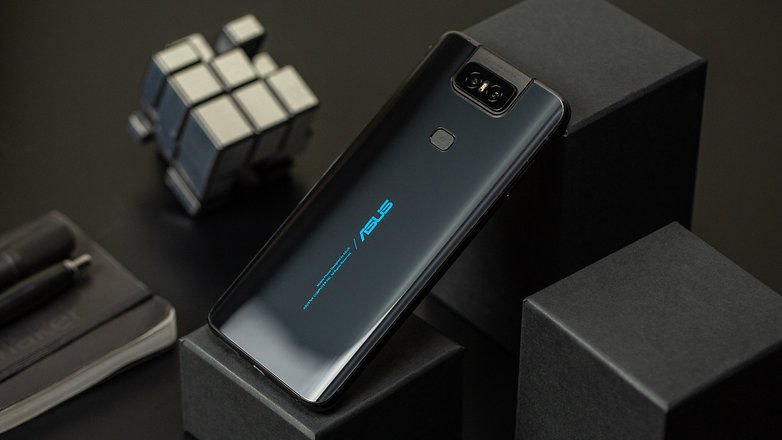 For the rest, this ZenFone 6 is an elegant smartphone thanks to a combination of metal and glass. The handling is good and the solidity seems to be there, but the smartphone is quite heavy (weight of 196 grams) and has a certain thickness because of its large battery.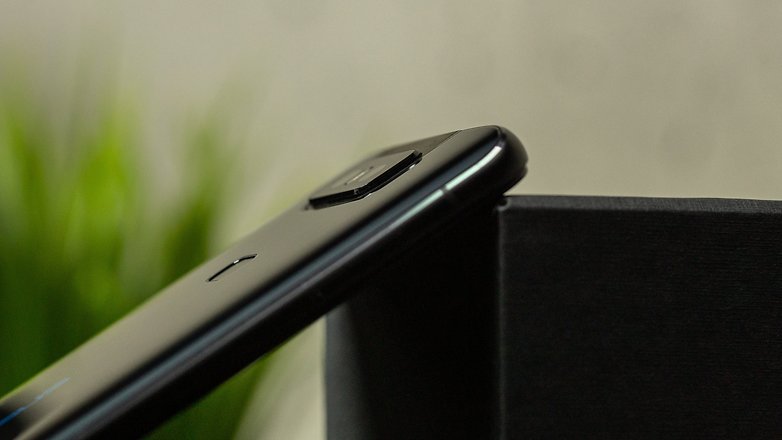 Not AMOLED but IPS
Top of the range, Asus has opted for a 6.4-inch IPS display, the colors seem bright and the brightness seems to be very correct (Asus promises 600 nits), even in sunny environments like Valencia. However, we are not at the level of what an AMOLED display can offer. The OnePlus 7 is better in this regard.
The definition is Full HD+. This is not necessarily a problem for most users, but big gamers and entertainment lovers will certainly prefer the latest OnePlus smartphone (OP7 Pro) because of its definition and refresh rate above 90 Hz.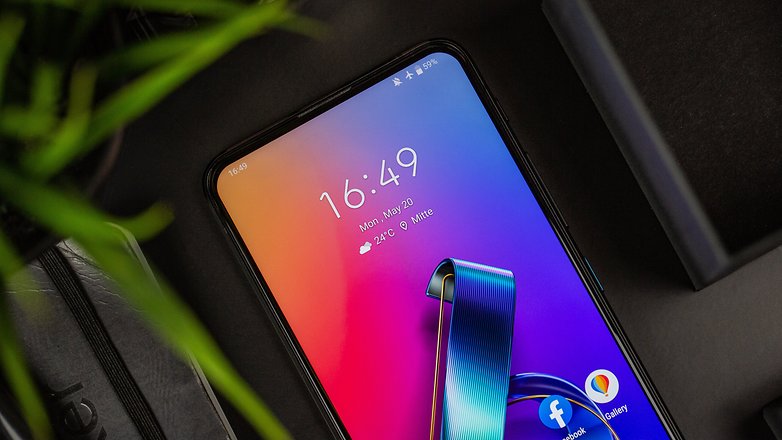 In the end, the biggest advantage of its screen is the fact that it has no notch. You can enjoy a full screen experience for all uses. In everyday life, it is a real pleasure and a clear advantage compared to many competitors, including those more expensive.
ZenUI 6 and Android Pie on the menu
Often criticized in the past (and rightly so) for its bloatware-infested interface, Asus has evolved and now offers a particularly clean and refined OS, very close to an bloatware apps (Facebook, Messenger and Instagram to name but a few) that are still resisting, but Asus is making significant progress.
With the ZenFone 6, Asus also introduces ZenUI 6, an Android version based on Android Pie. Asus has also promised the next two major Android updates, Android Q and Android R, for its new smartphone.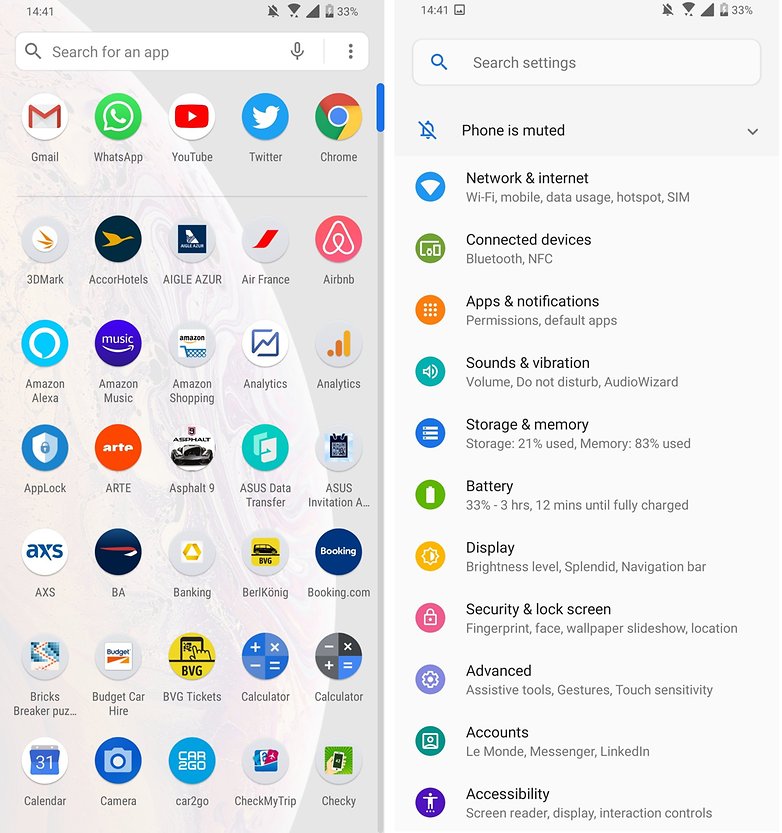 The redesigned interface includes new animations and has been designed to make it easier to use with one hand. A game mode allows you to stream your fun and avoid being disturbed while playing. A dark mode is also present. Many small features (for saving your screen, facilitating screenshots, etc...) are also present and are practical.
During my test, the ZenFone 6 was pleasant to use and offers remarkable fluidity. The deployment of the WW_16.1210.1904.113 update made it possible to solve the small standby problems encountered at the beginning of the test.
Power under the hood
With the Snapdragon 855 and its 6 or 8 GB of RAM, ZenFone 6 is perfectly equipped to compete with other flagships . Our test drive with 8GB of RAM and 256GB of internal storage has shown nice features, and a small tendency to heat up when really in demand.
The ZenFone 6 is equipped for any type of usage and makes no compromise on this point. Compared to more high-end smartphones, the smartphone has nothing to envy, quite the opposite. The benchmarks confirm my impression in reality. For less than 500 euros, it's simply one of the most powerful smartphones. No game is too much and you can enjoy the best graphics available anytime.
Asus ZenFone 6 benchmark results
| | Asus ZenFone 6 | OnePlus 7 Pro (WQHD 90 Hz) | Huawei P30 Pro | Samsung Galaxy S10+ |
| --- | --- | --- | --- | --- |
| 3DMark Sling Shot Extreme | 5,526 | 5,374 | 3,990 | 4,371 |
| 3DMark Sling Shot Vulkan | 4,915 | 4,758 | 3,995 | 4,276 |
| 3DMark Sling Shot | 7,080 | 6,958 | 3,228 | 4,503 |
| 3DMark Ice Storm Unlimited | 75,574 | 65,808 | 35,981 | 56,128 |
| Geekbench 4 (Single / Multi Core) | 3,379 / 10,159 | 3,419 / 10,773 | 3,283 / 9,750 | 4,175 / 10,031 |
| PassMark Memory | 26,576 | 31,375 | 30,190 | 19,777 |
Asus Zenfone 6 (2019) audio
Another pleasant surprise, the ZenFone 6 packs stereo speakers that offer a good audio experience when it comes to listening to music or watching videos. The volume is more than enough, but the ZenFone 6 is not the best smartphone in the field. The audio output (because, yes, there is a headphone jack) is also good with low distortion and a faithful rendering. Asus also provides a pair of pretty decent headphones in the box, too.
The only sad note: the volume of the speaker during calls deserves a little more power, especially when you find yourself in quite noisy conditions, like on the subway.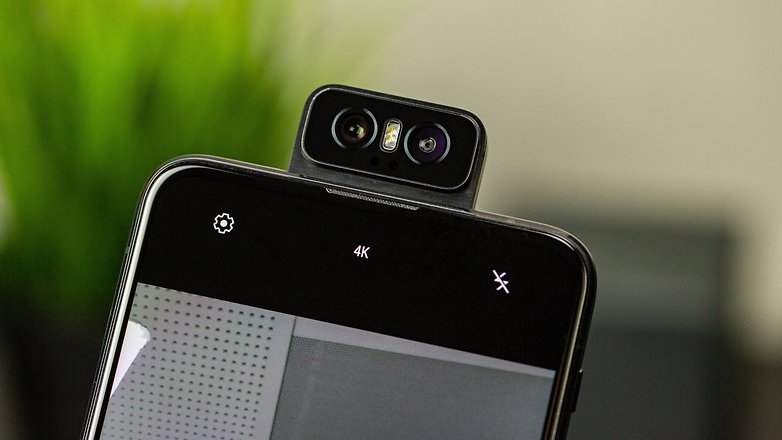 A rotating camera
Contrary to what one might have hoped, the ZenFone 6 does not carry the famous magic trio of wide-angle + telephoto + ultra-wide-angle lenses. We have "only" a double camera. The tiltable motorized rotating camera module contains a 48MP Sony IMX586 main camera (f/1.79 aperture) and an ultra-wide 13 MP secondary camera of 125 degrees and 13MP, powered by a motor that rotates the module 180 degrees to rotate the cameras.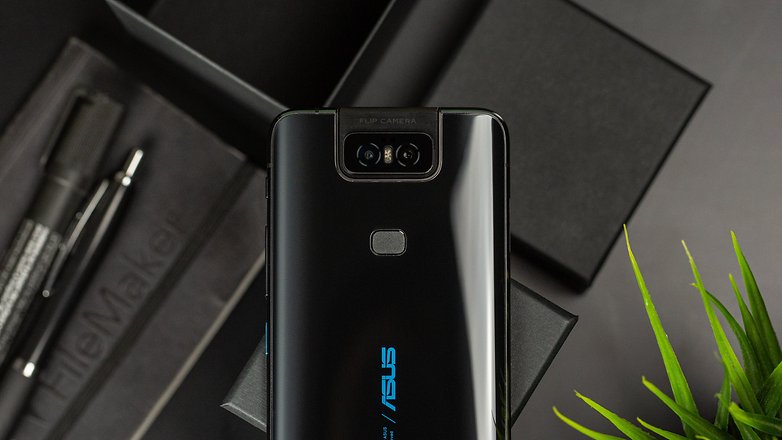 When I got started, I found that the focus is fast and the shots seem to be correct. Asus also offers HDR+ and Super Night mode for better results when lighting conditions are degraded. Asus bet on the photo and the bet seems at first sight rather successful considering the price of the device.
Overall, the photos taken with the ZenFone 6 are good. Even if the contrast can sometimes be missing on some shots, the color reproduction is quite accurate and the sharpness is good. In low light conditions, it's also pretty good. The details are present and there is little noise. The night mode is nevertheless much worse than its competitors.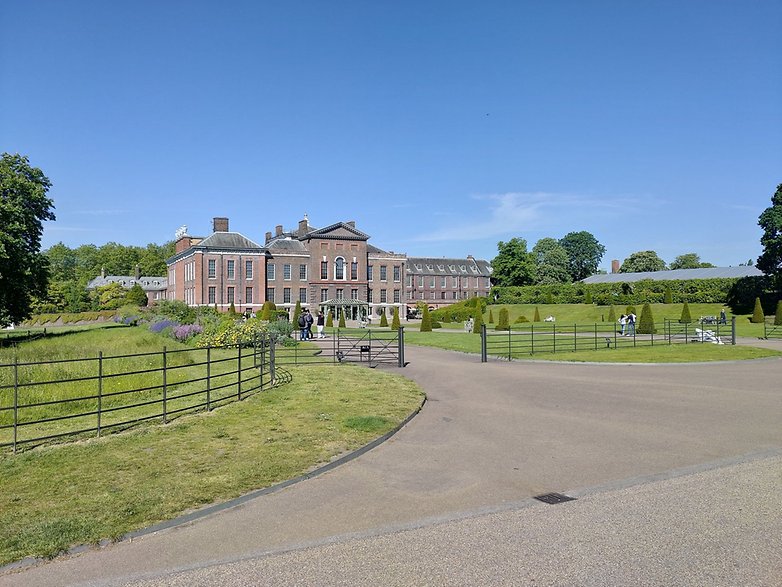 In the absence of a zoom equivalent to the P30 Pro, the rotating camera can offer more creativity, especially for panoramas or moving videos (the rotating camera automatically follows the person. The wide angle can take beautiful landscapes, and is handy when doing selfies.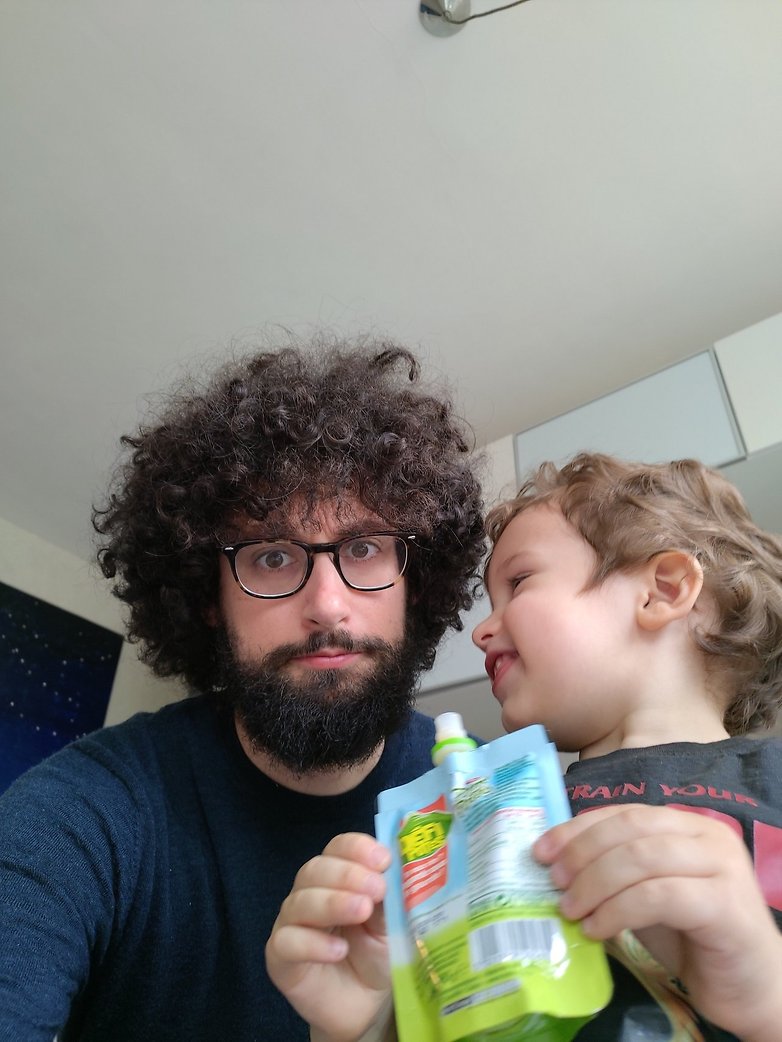 In terms of videos, the ZenFone 6 is also the first smartphone to offer a front camera capable of shooting in 4K at 60 fps. The videos are good too, and the electronic stabilization makes it possible to reduce the shakiness.
You can see pictures taken with the camera by following the link below: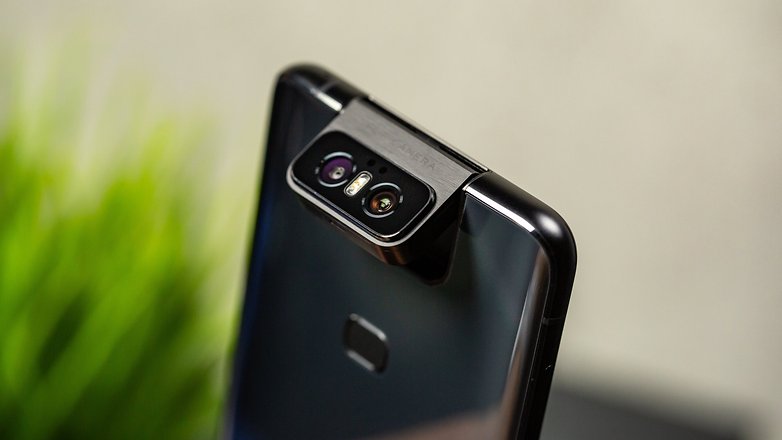 Bigger battery, longer life?
This is a tradition at Asus, since the brand has the habit of offering smartphones with great endurance. As the promises showed, ZenFone 6 did not disappoint.
The ZenFone 6 has a battery with a capacity of 5,000 mAh which allows to 2 days of intensive use, making it able to compete with the Huawei P30 Pro in the matter. Asus has also opted for Quick Charge 4.0. In the PC Mark test, the ZenFone 6 scored 13 hours. For comparison, the Huawei P30 Pro got 14 hours and the S10+ got 10 hours. In terms of screen time, you can spend about 7 hours on the device.
However, given its high capacity, a full recharge takes two hours. The optimization between software and hardware may not be the best because such a large battery might last longer, but this is just a small detail. There is no wireless charging.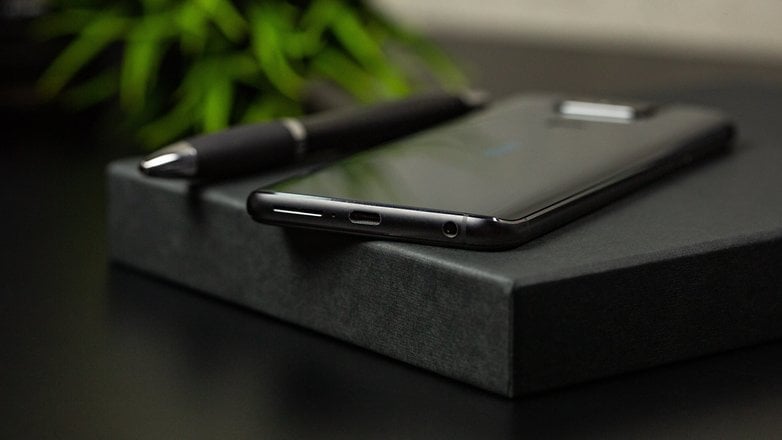 Asus Zenfone 6 (2019) technical specifications
Final verdict: a real surprise
With its ZenFone 6, Asus makes a bid for originality and pleasantly surprises on the aesthetic level with a rotating camera. With its attractive design and good technical features, the new flagship of the Taiwanese manufacturer has some sex appeal, especially since its performance is also expected to be excellent. Add to that a promising camera and a more affordable price than many rivals and it looks like that Asus has designed a nice product that could become the ideal competitor for the OnePlus 7 and the future Honor 20 Pro. The ZenFone 6 is one of the best values for money out there!