Hands-on Asus Zenfone 3 Deluxe review: a Snapdragon 821 powerhouse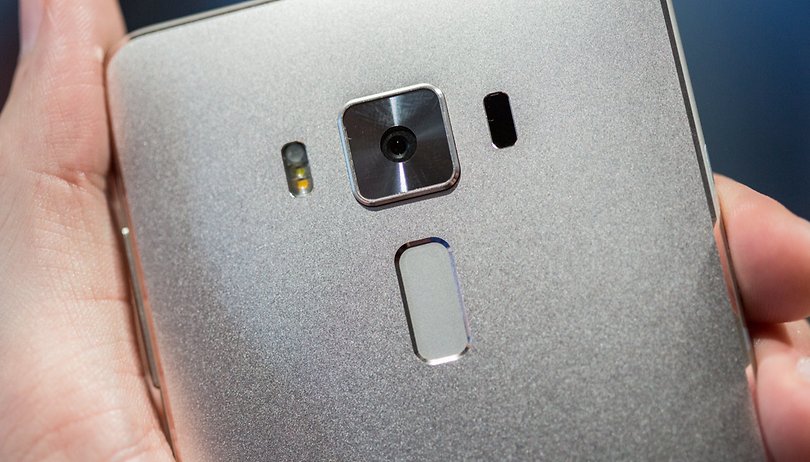 It's IFA 2016 and we've had a chance to go hands-on with the new Asus flagship. This metallic handset is part of a trio of upcoming Asus handsets, boasting 6 GB of RAM and a Snapdragon 821 processor in the more expensive variant. But does it offer anything more than horsepower? Find out in our hands-on Asus Zenfone 3 Deluxe review.
Asus ZenFone 3 Deluxe release date and price
The Zenfone 3 Deluxe US price structure is still under wraps, but in Europe, the device will start at 699 euros for the Snapdragon 820 with 6 GB of RAM configuration and go up to 849 euros for the 6 GB of RAM, Snapdragon 821 processor version (the premium model I tested at the event). It will arrive in three color variants, Glacier Silver, Titanium Gray, Shimmer Gold (or as I prefer to call them: silver, gray and gold).
The approximate Zenfone 3 Deluxe release date for Europe is October – if the device heads stateside it may arrive around the same time.
Asus ZenFone 3 Deluxe design and build quality
This is a handsome handset. It makes use of a metal unibody and capacitive buttons to provide a smart look at the front. Around the back, you'll find a fingerprint scanner and square camera sensor, while the charge port and speaker are found on the bottom.
Its curved rear was slightly more pronounced in the flesh than what I had expected after viewing the initial marketing materials – it's very clearly curved – but it was comfortable.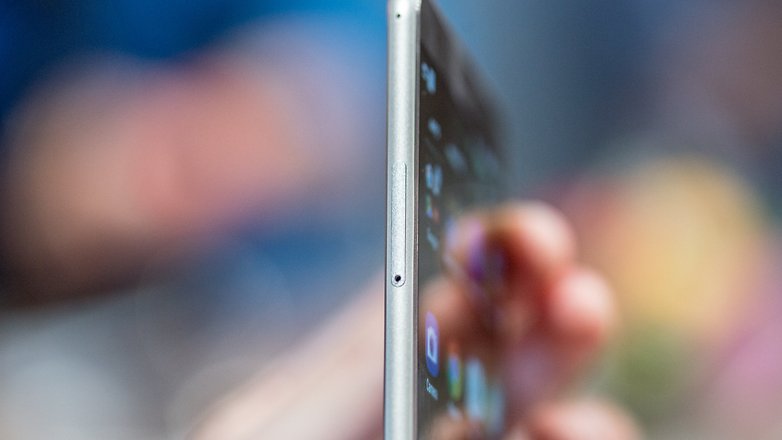 Asus boasts an antenna-less design on the Zenfone 3 Deluxe but it's not a facet of the device that I really felt the benefit of. Had it not been announced in the marketing materials, I'm actually not sure I would have even noticed. What it means is that, unlike other handsets with a metal unibody, the gaps where Asus has had to cut out some of the metal to allow the antenna to work are less visible than on similar phones. There are a couple of tiny notches here, and it was impressive once I became aware of it. But I don't see it as a huge selling point.
The dimensions come in at 156 x 77 x 7.5 mm and it weighs 170 g. It's a gorgeous material, the brushed metal feels great, but it's quite a big phone, at 5.7-inches, and perhaps lacks a certain elegance because of it. An elephant wearing nail polish is still an elephant.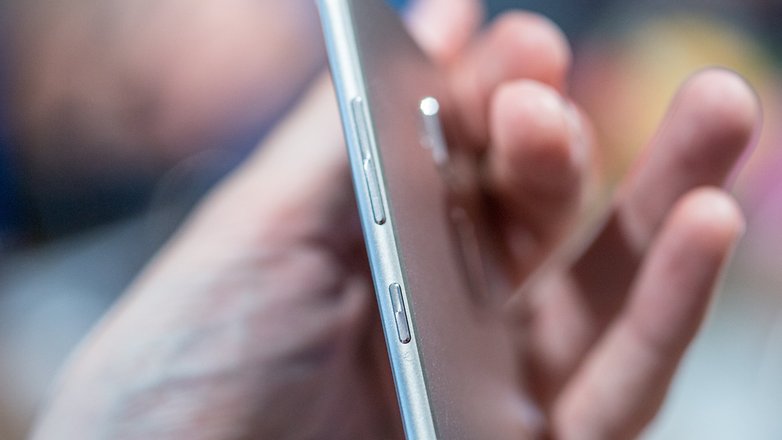 Asus ZenFone 3 Deluxe display
The Zenfone 3 Deluxe makes use of a 5.7-inch Super AMOLED display with 1080p resolution. If you're wanting a device for VR, this probably isn't it. The large screen creates a relatively low pixel density (~386 ppi) which isn't well-suited to the close-up viewing necessary for smartphone VR.
Having said that, purely as a smartphone this display appears to be more than capable. Protected by a sheet of Gorilla Glass 4, the Zenfone 3 Deluxe display is bright and highly saturated, even if the color temperature seemed to be a little warm.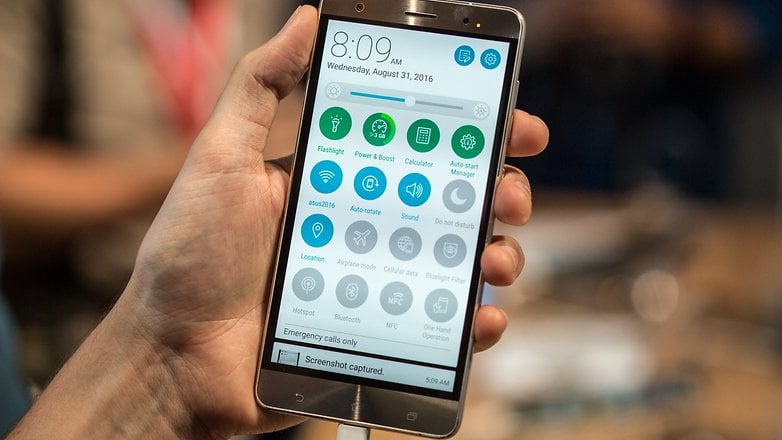 Asus ZenFone 3 Deluxe software
The Zenfone 3 comes with Android Marshmallow and the Asus ZenUI 3.0 skin. The interface looks good, the default animation for switching between home screens is attractive. But, at a glance, it appears to be filled with bloatware.
All of this appeared to be removable or at least could be disabled (the little "cross" icon appeared above all of the apps when I hit the uninstall button), but I didn't follow through on any uninstallations at the event.
Some added gestures and the inclusion of a RAM cleaner-esque feature made the software feel a little cheaper than it perhaps could be, but I'm interested to really dig into the settings when we get the device in the office.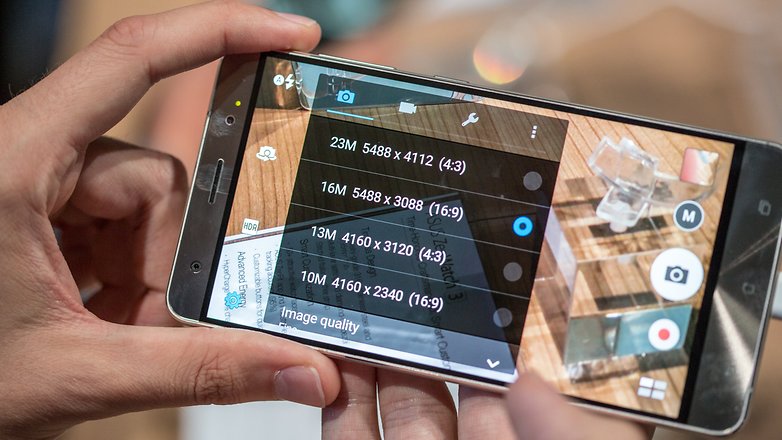 Asus ZenFone 3 Deluxe performance
The Zenfone 3 Deluxe comes with 64, 128 or 256 GB of internal storage, in addition to 4 or 6 GB of RAM depending on which model you plump for (the models available will depend on the region). The internal storage space can also be expanded via microSD card.
While I can't offer anything concrete about the performance just yet, in my short time it looks like the Zenfone 3 Deluxe performs solidly overall. It packs a Snapdragon 821 processor clocked at 2.4GHz, with graphics provided by a 653 MHz Adreno 530 GPU: it should be a performance monster.
The return key seemed a little 'sticky' however, it didn't always work when I tapped it, but this could have been human error. We'll find out in the full review.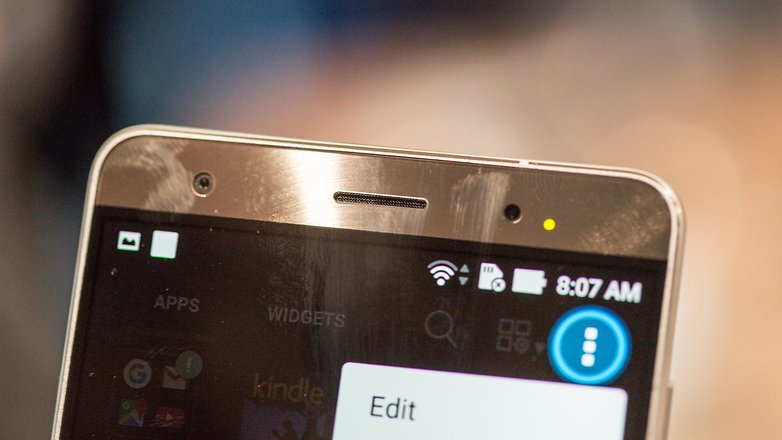 Asus ZenFone 3 Deluxe camera
The Zenfone 3 Deluxe brings a 23 MP rear camera with f/2.0 aperture. It's a Sony IMX318 sensor and, at the show, I confess I was wowed by it. In the relatively dim light this camera really elevated the overall brightness of the snaps and even the digital zoom was sharp.
The rear camera also provides OIS and a dual-LED flash. Early signs indicate this is going to be an excellent main camera.
The front camera comes in at 8 MP and has an f/2.0 aperture and this also did not disappoint.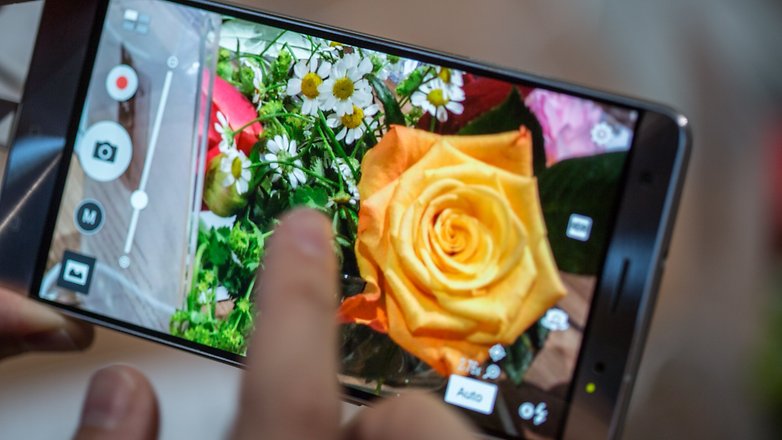 Asus ZenFone 3 Deluxe battery
You'll find a 3000 mAh (non-removable) battery powering the Zenfone 3 Deluxe and it's Quick Charge 3.0 compatible. This is said to provide around 60 percent battery in a 40-minute charge via its USB Type-C port. Those are the raw numbers; performance will have to wait.
Asus ZenFone 3 Deluxe technical specifications
Early Verdict
In my brief time with the Zenfone 3 Deluxe, I was impressed. The device body is sophisticated, the display delivers and its camera was beyond my (possibly unfairly low) expectations.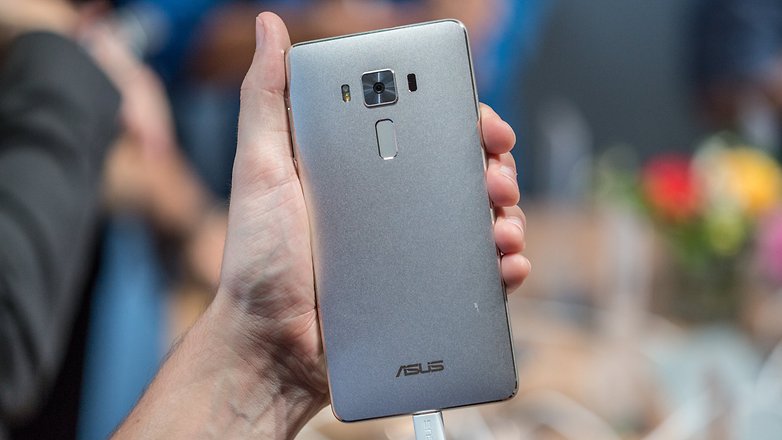 If it's likely to fall down anywhere in terms of technology, it's the software. ZenUI has a dedicated launcher app and the native software feels perhaps all-too-similar to an app store launcher, with some questionable additions like RAM management. I was almost expecting to see some kind of app recommendation feature in there.
The other hurdle is the price. Even a crude conversion into dollars would make this one of the most expensive handsets of the year, even for the Snapdragon 820 model. And that's fine if the product delivers a premium experience. To assess that, you'll have to wait for our full Asus Zenfone 3 Deluxe review.