Asus ROG Phone 3 review: the most powerful gaming smartphone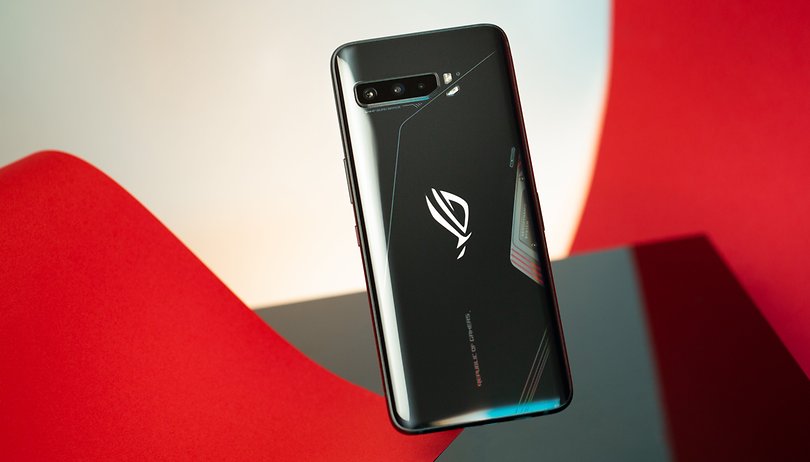 The Asus ROG Phone 3 was launched on July 22nd where it was presented as "the most powerful gaming smartphone in the world" by the Taiwanese company. This is a huge promise: whether true or not, it makes little sense in this niche market. The ROG Phone 3 might be the most powerful gaming smartphone to date, where it is also the most mainstream gaming smartphone to be released that is quite unlike its other competitors. This is perhaps its greatest asset.
Good
Ultra-smooth 144 Hz AMOLED screen

All-purpose design

Powerful Snapdragon 865 Plus processor

Different performance modes

Great triple photo sensor performance

Solid battery life
Bad
Many accessories available for it

No IP certification
Who is the Asus ROG Phone 3 for?
The Asus ROG Phone 3 is a high-end smartphone that is geared towards gaming. It has everything to be a success right from the get-go: where the top-end flagship specifications comprise of a 6.59-inch AMOLED display with 144 Hz refresh rate, a Qualcomm Snapdragon 865 Plus SoC coupled with either 12 GB or 16 GB RAM and a 6,000 mAh battery.
It has been sold for €999 since its launch on July 22, which is still significantly cheaper than many of the high-end smartphones that are currently on the market in addition to those that are similarly or less well equipped. In fact, at that price point, you can get a decent gaming laptop to lug around, although PC gaming differs greatly from mobile gaming.
If I followed the manufacturer's marketing materials to the letter, I would tell you that this is a smartphone specially designed for gamers, hardcore players who want nothing but the very best and would require every single bit of advantage in terms of hardware and software. I am referring to demanding gamers who want nothing but peak performance at all times. However, this is not something new, as the gaming community has always had such a line of thought except that the smartphone market is another budding branch.
To make things clear, I would really like to see gaming smartphones with high-end specifications roll out. After all, I do indulge in plenty of gaming time on my smartphone. Hence, I am rather well-versed that none of the currently available mobile games require such powerful specifications, whether these are native mobile games (from the App Store or Play Store) or even cloud gaming titles.
And even if there were such games (but they don't exist), the vast majority of mobile gamers don't play resource-intensive games anyway. Gaming smartphones are simply too far ahead of their time, and the mobile gaming market is not keeping up with the technical ambitions pursued by manufacturers such as Asus, BlackShark, or Nubia.
But unlike its ostentatious competitors that arrive covered with RGB LEDs, the ROG Phone 3 from Asus happens to be an all-purpose handset that does its job well - be it for productivity purposes or simply hardcore gaming. Its design is more reasonable than its competitors, where the ROG UI overlay is efficient and the triple camera system of 64 + 13 MP works great.
Because of those, it happens to fall into the more mainstream market that would do well in the Asus ROG Phone 3's stead to stand out from the rest of the competition. After all, it would look equally at home in a boardroom meeting as it would be on campus among students who are indulging in some Fortnite or Call of Duty Mobile. There is just simply so much juice underneath the hood to spare.
I liked the Asus ROG Phone 3 as a gaming smartphone for...
The beautiful 144 Hz AMOLED screen
The Asus ROG Phone 3 features a 6.59-inch AMOLED Full HD+ screen with a resolution of 2340 x 1080 pixels (391 ppi) and most importantly: a 144 Hz refresh rate. You can also switch between 120, 90, and 60 Hz refresh rates to preserve the battery life.
There are no curved edges to deal with this handset. The screen is as flat as it can be, and it retains a noticeable bezel at the bottom and top segments. While some might see this to be a step backward in terms of design, it does gain brownie points with me because there are no tear-drop notches or punch hole cameras that simply get in the way of your viewing experience, and it is understandable that Asus chose to take this route because let's face the facts: gaming with a punch hole on the screen is going to detract from your overall experience.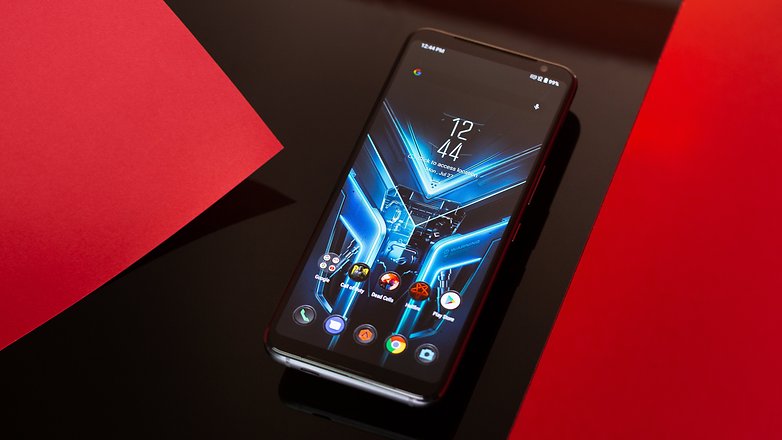 The display also features a 1 ms response time and the touch sampling rate has been improved from 240 Hz to 270 Hz. In practical terms, this means that every time you touch the screen, it is recorded 270 times per second - which makes it highly accurate and sensitive.
When in use, this results in an extremely smooth display and exceptional touch control response right from the get-go. Hence, it is easier to forgive the relatively lower resolution compared to other handsets, as it is not the highest in the market. All in all, the screen is perfect to play with and I really got to experience such smoothness when indulging in my regular FPS fix.
The "X mode" is overkill
As I explained prior, gaming smartphones are too powerful for the games available, especially for the games that were specially developed for mobile platforms. The ROG Phone 3 from Asus happens to fall into this category, which is not a bad thing at all. Better to have far more processing muscle than required as opposed to not having enough. It is not the fault of the manufacturer that the performance level is way beyond what is required at the moment, simply because gaming publishers and gamers are not trying to push the envelope. I would say that this also has something to do with the fact that publishers would have to cater to the lowest common denominator: not everyone can afford expensive flagship models, which is why entry-level to mid-range devices too, will need to be catered to in terms of games pushed out.
Underneath the hood, we find an overclocked version of Qualcomm's latest chipset that comes with an integrated 5G modem: the Snapdragon 865 Plus that was manufactured following the 7 nm process and clocked at 3.1 GHz. This is the first smartphone I test with this SoC, and it is one of the first three to be equipped with it alongside the Samsung Galaxy Z Flip 5G and the Lenovo Legion.
Add to that a choice of either 12 GB or 16 GB of LPDDR RAM 5 and 512 GB of UFS 3.1 storage, and you end up with the perfect combo for a lean, mean, gaming machine. Wait, you thought it was over? Absolutely not! The Asus ROG Phone 3 also features an "X mode" that will further boost performance should you require it to do so. Is that necessary? No. Did I overuse it anyway? Yes.
Asus ROG Phone 3 benchmark comparison:
| | Asus ROG Phone 3 | OPPO Find X2 Pro | OnePlus 8 Pro |
| --- | --- | --- | --- |
| 3D Mark Sling Shot Extreme ES 3.1 | 7724 | 7814 | 7122 |
| 3D Mark Sling Shot Vulkan | 7079 | 6261 | 6613 |
| 3D Mark Sling Shot ES 3.0 | 9833 | 8854 | 8864 |
| Geekbench 5 (Single / Multi) | 977 / 3324 | 910 / 3295 | 887/ 3313 |
| PassMark Memory | 28568 | 35423 | 27118 |
| PassMark Disc | 124.077 | 71.327 | 50.083 |
In practical terms, this X mode aims to get the most out of the CPU and GPU. You'll find similar performance modes on other manufacturers' smartphones such as Fnatic Mode at OnePlus, but none are as customizable as X mode.
For example, you can set the clock frequency of each processor core. You can compare this system to a BIOS console on a PC, which allows a thorough control of the parameters. For a classic mobile game, it's useless, but it's quite crazy to have it on a smartphone.
X mode also allows other, more minor adjustments such as changing the RGB backlight of the ROG logo on the back of the camera, modifying fan speed, and even adjusting the "air trigger" trigger preferences (discussed below).
The Armoury Crate application
When I tell you that the ROG Phone 3 is a lean, mean, gaming machine, it's because its arsenal of weapons is really outstanding.
X mode happens to be just a tiny part of the Armoury Crate app. This app is the smartphone's control center for everything related to performance and your games.
With Armoury Crate, you can create and customize "Scenario Profiles" which in essence, are performance presets for each game. This allows you to choose between three performance levels (default, gaming, and hardcore). Each level offers a range of more advanced settings.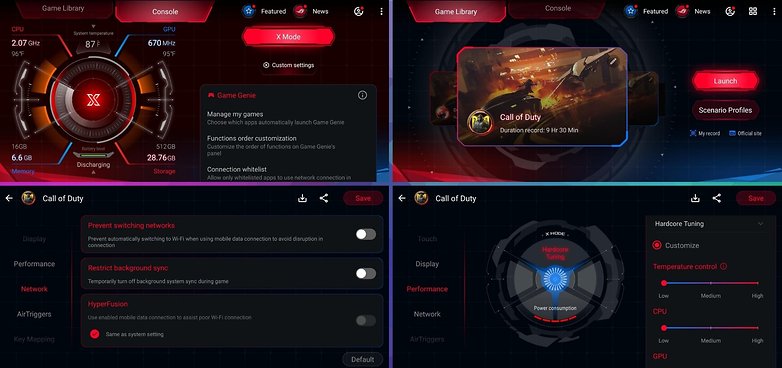 Temperature control, CPU and GPU usage, display settings, touch control sensitivity, internet quality improvement, command mapping, macro creation. You could say that this is smartphone gaming debauchery at its finest. However, it is really handy to be able to associate a profile with every game.
If most users do not have the desire or time to get lost in this ocean of settings, it's at least useful to be able to create presets for the touch controls of each game, especially if you often switch from one type of game to another like me. I, for example, juggle between Call of Duty Mobile and Dead Cells.
Air Triggers: ultra-precise touch triggers
The ultimate gaming asset of the ROG Phone is the integration of touch surfaces on the right side of the smartphone, which is located on the right and left. These are known as Air Triggers, and happen to be the L1/L2 and R1/R2 touch triggers.
Asus seems to have put a lot of effort into R&D to improve this technology that is already present on previous models, making these triggers more precise and customizable than ever before.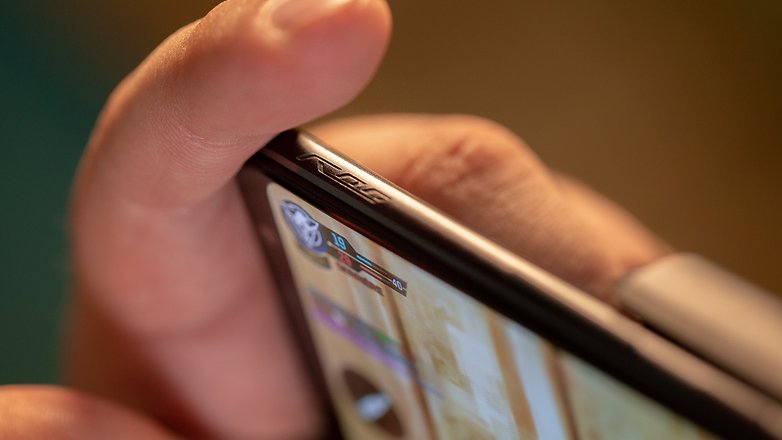 Asus has split the triggers into two parts on each side, giving you unique settings to map up to four virtual buttons at once. Plus, there are now settings for "drag" and "scan" gestures, giving you up to eight different functions.
The haptic return of these tactile surfaces is exceptional. It really feels like you're pulling a trigger that goes in under your finger pressure.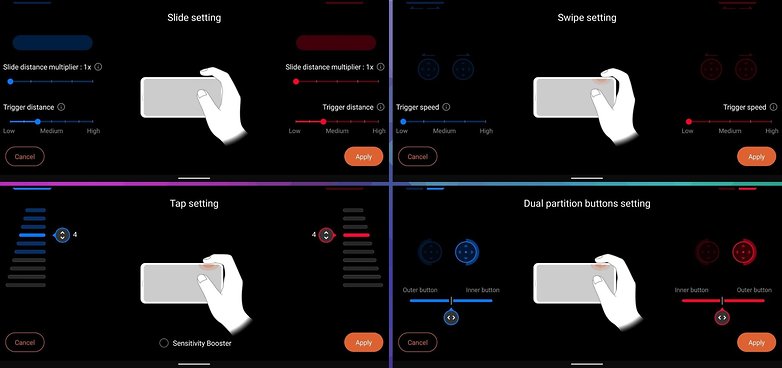 On an FPS, again, that's very useful. You no longer need to tap the screen to shoot, which makes you much more responsive. As we know, every single millisecond counts in a fast-paced FPS game, and Air Triggers help a whole lot. On a multiplayer FPS, where the speed of execution is the key to success, these touch triggers are a decisive advantage over your opponents. Your smartphone becomes almost a full-fledged controller in its own right.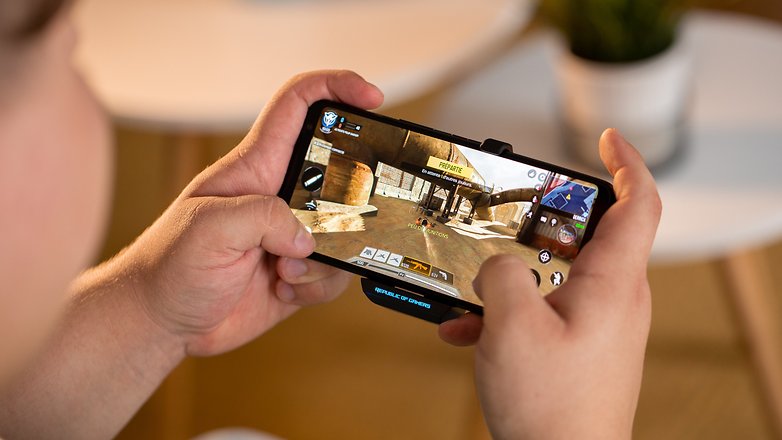 So much for the qualities of the ROG Phone 3, which indeed make it the best gaming smartphone I've ever reviewed. But now let's talk about the phone's strong points that could take it out of this very closed and very niche box, and see how it fares as a daily driver for the Average Joe.
I liked the Asus ROG Phone 3 as a daily smartphone for...
Its forward-looking but with room for improvement design
I am frankly not a fan of the flashy and aggressive looks of gaming smartphones in general. The ROG Phone 3 retains this gaming spirit but with a little change from its predecessors.
The first generation had bright orange accents with visible vents, which became a single vent on the second generation. With the ROG Phone 3, Asus has opted for a transparent cooling chamber with fewer angular lines.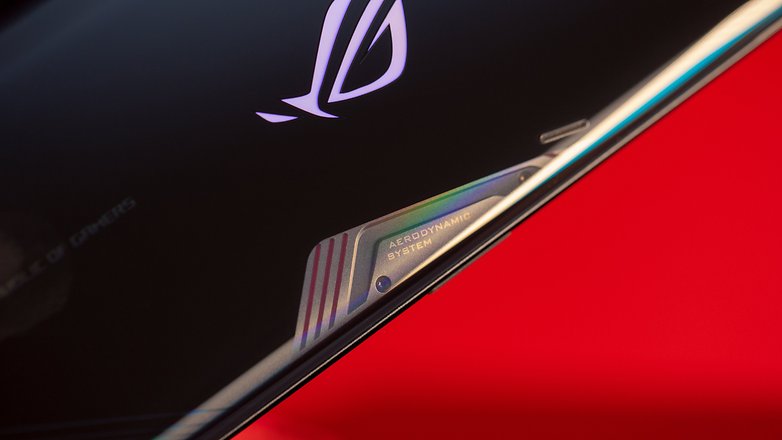 The back of the smartphone is protected by Gorilla Glass 6 with aluminum edges. Because of the ventilation at the back, the phone is not IP certified - so be careful not to knock it into a sink. The triple camera module is arranged in a horizontal rectangular island that does not protrude too much, which is a good thing.
The ROG logo illuminated by RGB light that is always present on the back of the phone, which means Asus does not want to totally deny the gaming side of it. On the whole, the design is softer, more forward-looking, and yet is not grating to your eyes. We're not going to stare at you if you take this smartphone out of your pocket in public.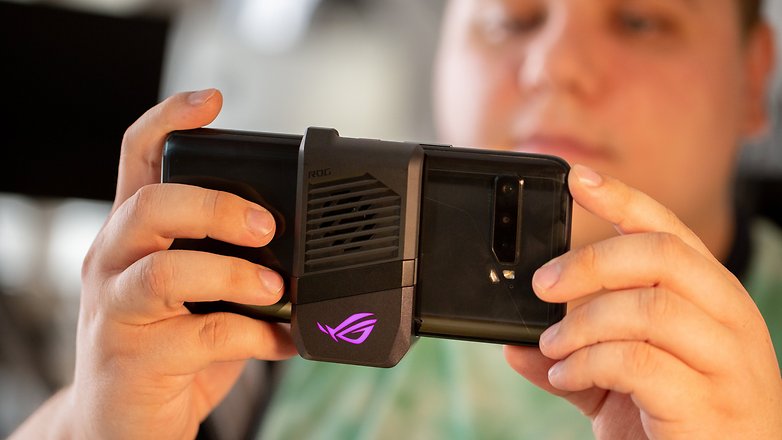 And I must say that the bright ROG logo on the back always makes its attractive through the eyes of my inner geek. While it is not the most discreet gaming smartphone in the market, it is still quite nice to look at.
You can find all the photos of the design of the Asus ROG Phone 3 taken by NextPit for this test via this Google Photos album.
Its camera system is surprisingly decent
Of course, photo performance has never been the focus of manufacturers in the design of a gaming smartphone. But then again, Asus seems to have understood the value of making a gaming smartphone appeal to a wider audience, and not necessarily hardcore gamers alone.
So we find ourselves on the ROG Phone 3 with a triple camera module whose technical specifications are as follows:
Sony IMX686 Wide-angle Main Lens 64MP, f/1.8, 26mm
Ultra Wide-Angle Lens 13MP, f/2.4, 125° FOV, 11mm
5MP Macro Lens, f/2.0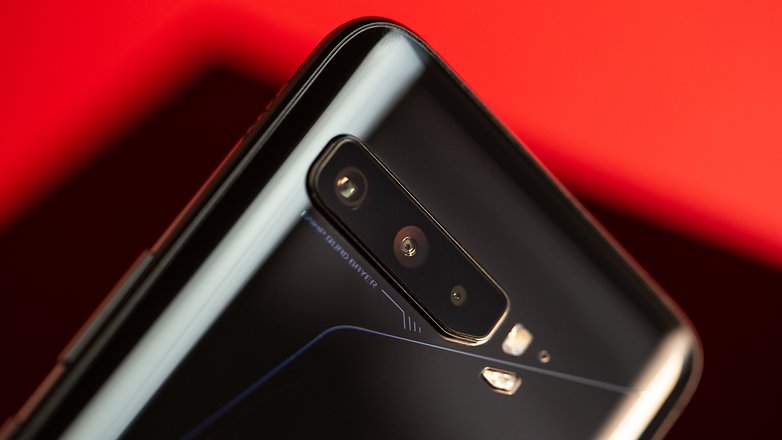 And, against all expectations, the result is not that bad. In fact, it is even good at times. The 64 MP main sensor takes 16 MP photos by default via binning pixels. While there is no optical stabilization included as well as a lack of laser focus, this is a rather minimalist recipe whose performance depends on the surrounding light conditions.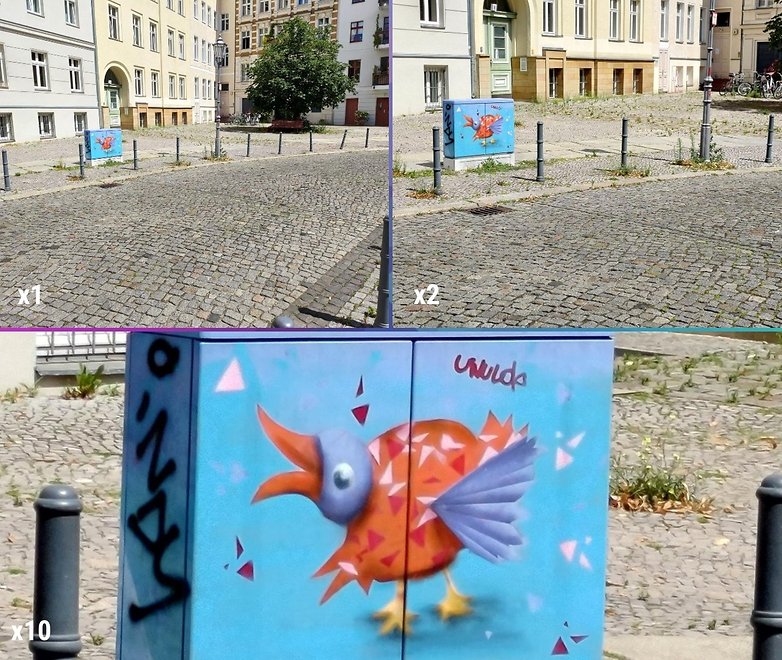 During the day and in good weather, the overall rendering works decently. But we come across immediate problems with the dynamic range, which is not wide enough. The bright areas of the image take far too much precedence over the shadows.
The colorimetry is quite correct but the overall rendering is a bit spoiled by this tendency of the white balance to pull towards warmer tones, which makes it look more yellow than expected.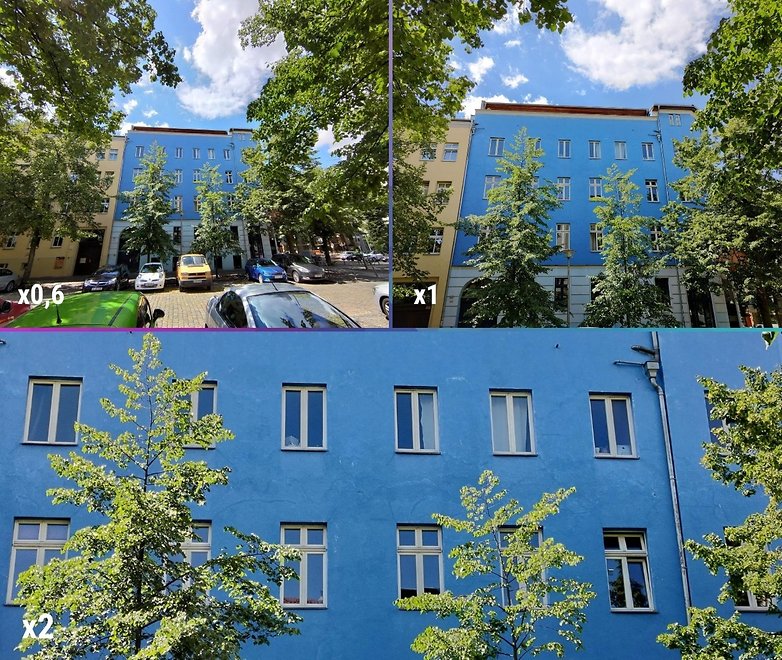 There is no telephoto lens included, where the Sony IMX686 main sensor handles up to 2x zoom and up to 10x in digital zoom. Unsurprisingly, the level of detail degrades considerably once you exceed the 2x magnification but remains very satisfactory when below that level.
The ultra-wide-angle is consistent with the main sensor in terms of colorimetry. But it suffers even more from exposure problems, causing it to lose detail. As for the macro sensor, it is, as with all competitors, rather useless.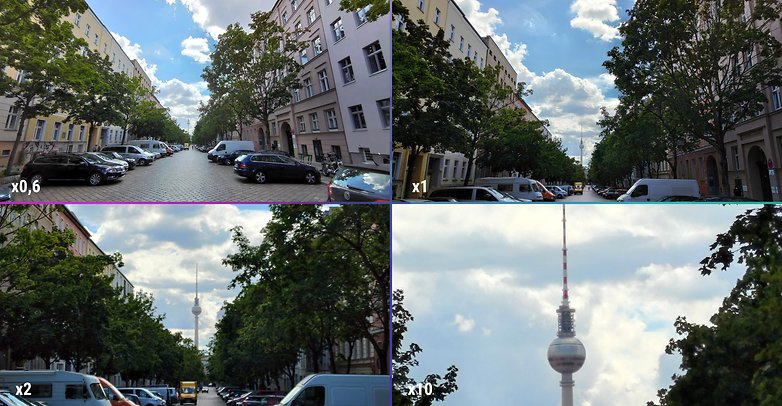 I didn't expect anything on the photo segment and the ROG Phone 3 from Asus has actually provided me with a pleasant surprise. It's obviously not a camera phone to begin with, and has many other competitors that perform much better on this point. But for a gaming smartphone, I found this triple camera sensor to be surprisingly decent.
The solid battery life
The ROG Phone 3 offers once again one of the largest capacity batteries on the market with a 6,000 mAh rating. The manufacturer promised that its smartphone can last for up to 2 days without running out of juice on a single charge.
I ran the PassMark benchmark twice. Once with the screen in 144 Hz and default performance. A second time with the screen still in 144 Hz but with the X mode enabled. In default mode, the ROG Phone 3 took 22 hours to go below 20% battery life. A score that went to a little over 20 hours with mode X activated.
That's an excellent result. In reality, the smartphone can actually last two days of typical use. When I use it primarily for gaming for the entire week, I could easily last a day and a half before I had to charge it.
Asus always uses the 30 W fast charger, which means that the battery can be fully charged in 1 hr 36 min. 40 minutes alone are enough to reach just over two-thirds of the total battery capacity. That's a little longer than other high-end competitors, but it is a necessary evil to fill this gigantic 6,000 mAh battery.
Asus also offers a comprehensive battery management and tuning package. This menu called "PowerMaster" allows you to plan the charging process, limit it to 80, 90, or even 100%, or even opt for a slow charge to preserve the battery. Again, the customization options are very comprehensive.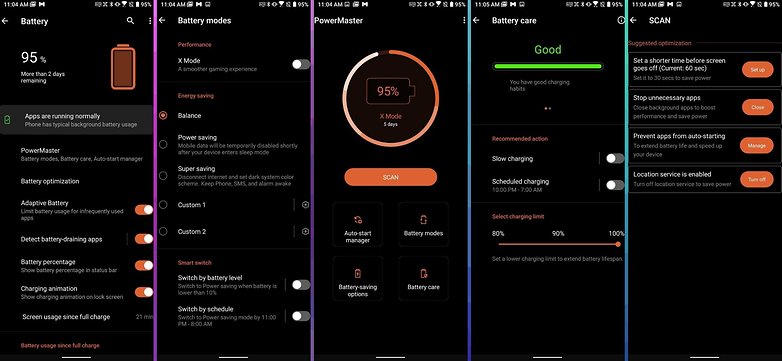 I didn't like the Asus ROG Phone 3 so much for...
Accessories galore
To "optimize" your gaming experience, Asus offers a wide range of accessories to make your ROG Phone 3 a true game-changer. There is a slew of controllers, a secondary display, a fan...in short, the ROG Phone 3 has at least as many gadgets as the PSP or Game Boy Advance before it.
For my review, I was only allowed to use the AeroActive Cooler 3 fan, which came included in the box and is mandatory if you want to switch to the maximum performance mode, the X mode level 3.
Otherwise, you'll find the ROG Kunai, those joy-cons that plug into either side of the smartphone just like the Nintendo Switch. I didn't appreciate the previous versions on the ROG Phone 2, but I couldn't test out the ones that were supposed to work with the ROG Phone 3.

The Twin View Dock, the secondary screen is a total gimmick. And if you have read my review of the LG V60 ThinQ 5G, you already know that I have a strong opinion on the usefulness of dual-screen devices - or rather, the lack of it.
The AeroActive 3 fan that can be clipped via a dual USB-C port on the left side of the smartphone is cumbersome. One saving grace about this accessory is that it can be used as a stand to watch videos with its integrated stand.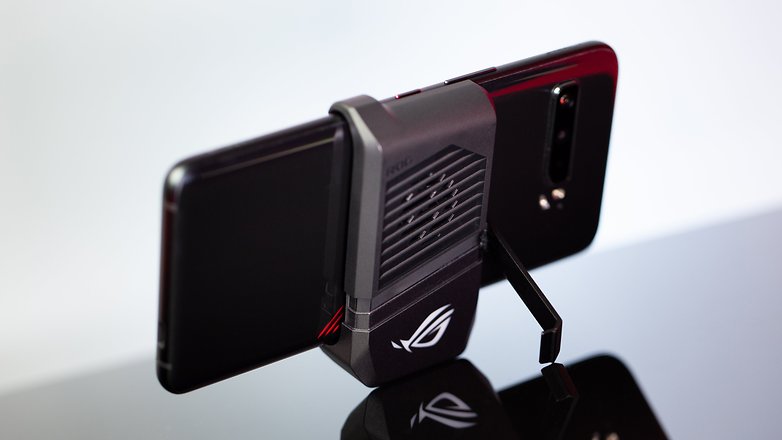 It also allows you to play with the smartphone while being connected to the mains, without having the charging cable interfere with your right hand. This also opens up the possibility of connecting to a wired headset with its 3.5 mm jack.
A bonus point for the ROG Clip is this: you can clip your smartphone on your Xbox One S or PS4 controller, and that is something that I would have liked to try out during this review.
As for the remaining accessories, I'm really not a fan of this kind of such add-ons that only further attempts at monetizing an experience you that you have already forked out €999 for. For me, they are completely forgettable by-products.
Conclusion - The Republic of Gamers opens up to new citizens
ROG Phone stands for "Republic of gamers", and Asus' latest gaming smartphone has never been more accurately named. Not only is it the first smartphone to carry the Snapdragon 865 Plus SoC, this is also the most powerful device that I've reviewed to date. It has everything to make it appeal to a wide spectrum of smartphone users, sort of democratizing it.
Democratizing and Republic, did you get the pun? Jokes aside, this is actually the philosophy adopted by Asus and it shows that the manufacturer has understood the state of the current smartphone market.
What I mean by this is that the "gaming" argument on smartphones is not yet strong enough to transform this niche into a large enough consumer and fan base to be profitable. It's wonderful to have such a powerful monster in your hands, but the target market is extremely limited. After all, who but a geek like me would be willing to use a handheld game console into a smartphone for everyday use?
And who among the millions of Candy Crush, Fortnite, and other mini-game gamers require so much power underneath the hood in the first place? That's where the more mainstream side of the ROG Phone 3 comes into play, catering to these everyday consumers who might want to indulge in a spot of gaming once in a while without having to sacrifice on everyday productivity.
The ROG Phone 3 has sufficiently done away with its gaming roots to offer a more mainstream, all-purpose package. This requires the adoption of a more demure design, but also the integration of a convincing camera module, which is rare for a gaming smartphone.
In fact, the ROG Phone 3 is mainstream enough to function as a daily smartphone, of this, I am convinced. But the level of control that it gives you is far beyond what other manufacturers offer at the moment.
If you are a gamer but don't want to carry around a 5 kg brick and want a versatile but powerful device, then the Asus ROG Phone 3 is for you. Provided you have €999 on hand, of course.