Top 5 Android and iOS apps of the week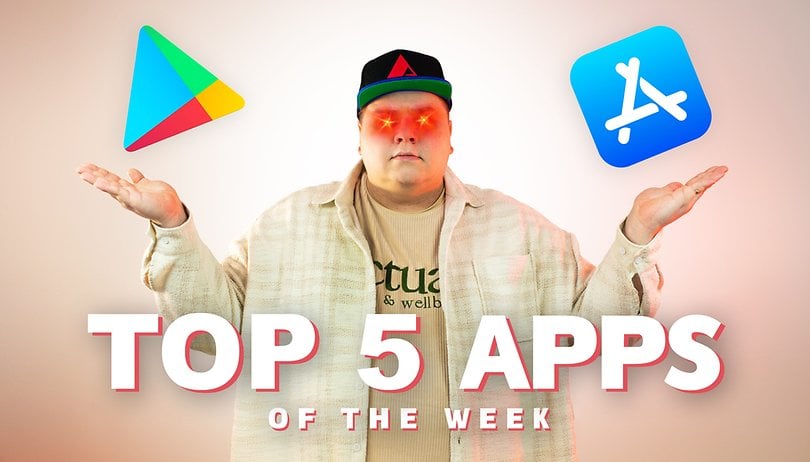 How has your week been? Here we are with this week's edition of the Top 5 apps of the week on both Android and/or iOS platforms. This week, we will take a look at a healthy mix of productivity apps as well as a gaming title that would appeal to grammar cops.
Do take note that this article is different compared to our twice-weekly edition of free apps of the week. For starters, we actually downloaded and installed these apps individually, going through them and checking them out personally to ensure that none of them come with unwanted in-app purchases (not referring to essential functions). Needless to say, we will also make sure that none of them mine your data or personal information wantonly, as we too, want to maintain our privacy in a safe and secure manner!
Get a 30-day Free Prime Gaming
with Amazon Prime Trial
This article is published on a weekly basis, so do check out our Top 5 apps from last week just in case you missed it. Without any more delay, these are the following apps that made it on our list this week!
noteit widget - get it now (iOS & Android)
Perhaps you have always avoided widgets for a special reason - they can be pesky and take up plenty of space on your screen. Well, noteit intends to be different. This widget on your home screen will show whatever live notes that your partner or friend doodles/draws/writes. Using it is extremely simple: you add the noteit widget to your screen, link the app with your partner, and send a note! That's it! It is as easy as it can be.
Works great for long distance relationships or simply two doodlers in love. You can always send cute notes to one another, from romantic ones to missing you notes, or perhaps a pun! The app does seem to be continually updated based on the user reviews. Do take note (heh!) that the drawing tools are rather spartan in nature, but you do have plenty of creative freedom. Tools such as rulers, a highlighter, crayon, and marker are the basic necessities that work well.
Price: Free / Advertising: None / In-app purchases: Yes / Account: Not required (but recommended)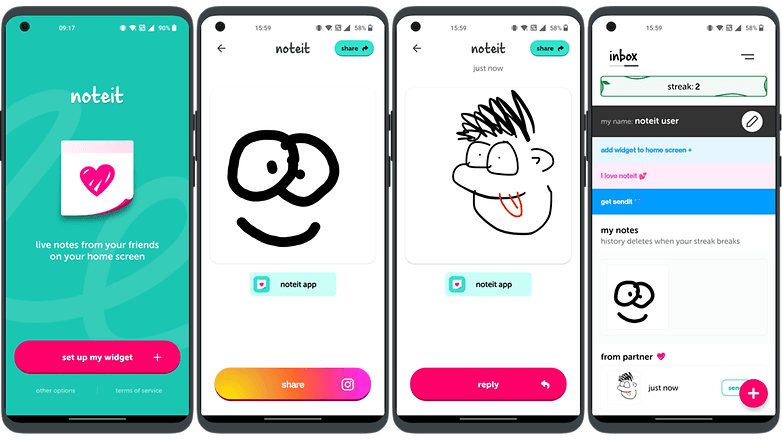 Striving: Pomodoro Focus Timer (iOS & Android)
Striving aims to help you be more razor sharp in your daily life. Hence, the basic premise of it is a focus timer, but it can also double up as a study timer and a Pomodoro timer. Want to overcome your smartphone addiction or manage ADHD? Striving aims to help by offering a countdown timer, stop watch, and a Pomodoro timer. Records are tracked via a pie or line chart as you see your time being used so that you can change for the better. Future updates will include the ability to sync data via Google Fit.
You can also use your focus time to enjoy some mini-games in order to boost your motivation for the day. One of them would be the 'Cat Focus Game' that relies on the cuteness of a furry feline to help you pass the time. Of course, at the end of the day, apps like these are just guidelines, you will still need the internal discipline in order to remain centered and fully focused on the task at hand in your everyday life.
Price: Free / Advertising: Yes / In-app purchases: Yes / Account: Not required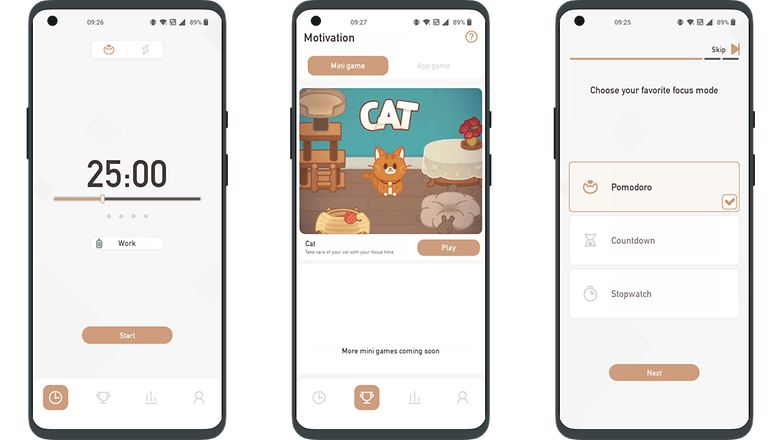 BandLab – Music Making Studio (iOS & Android)
Ever fancied being in a band? Well, with BandLab, you can create your own mesmerizing tracks right there on your smartphone! Touted to be one of the best free music recording apps around, it also adds the human connection bit to it by being the leading social music creation platform. After all, you cannot argue with an app that has over 50 million users worldwide! With BandLab, you can make and share music without taking your skill level or background into consideration.
There is a multi-track Studio that uses your smartphone to record, edit and remix your very own musical creation. The sky's the limit! You can churn out beats, add creative effects, use loops and samples from the numerous royalty-free sounds packs that span across different genres. In addition, unlimited cloud storage makes your work accessible from both iOS and Android devices. The social networking aspect of BandLab lets you collaborate with other like-minded, musically-inclined individuals?
Price: Free / Advertising: None / In-app purchases: Yes / Account: Required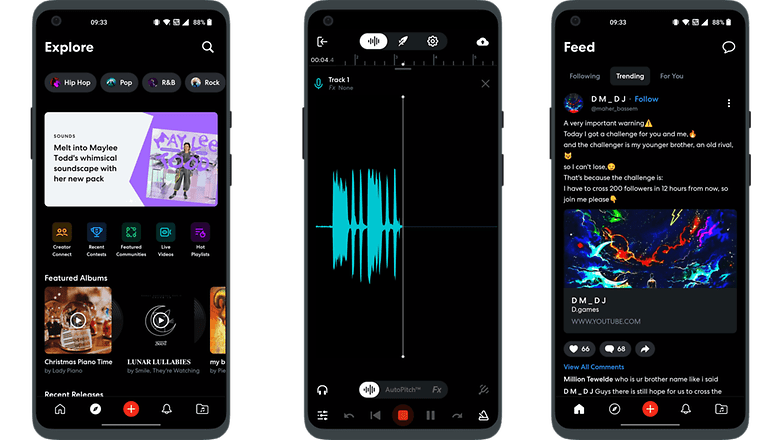 FM Radio: AM, FM Radio Tuner (Android)
Now that we live in the age where our playlists are specially curated, and there is no need for a DJ, there are still millions out there who still pine after the human soul behind the radio station. There is nothing quite like having a bond with that stranger who has a soothing voice, sharing his or her personality with the rest of the world while playing your favorite tunes. With this app, you have access to more than 60,000 FM radio channels worldwide without having to fork out a single cent!
As long as you have an Internet connection, you can tune in to your favorite Radio FM, AM radio, Live radio Shows, sports radio & local radio stations from all over the world. You can search any radio by its name, frequency, city, and other parameters, and pay homage to your grandparents by waking up to your preferred FM or AM radio!
Price: Free / Advertising: Yes / In-app purchases: None / Account: Not required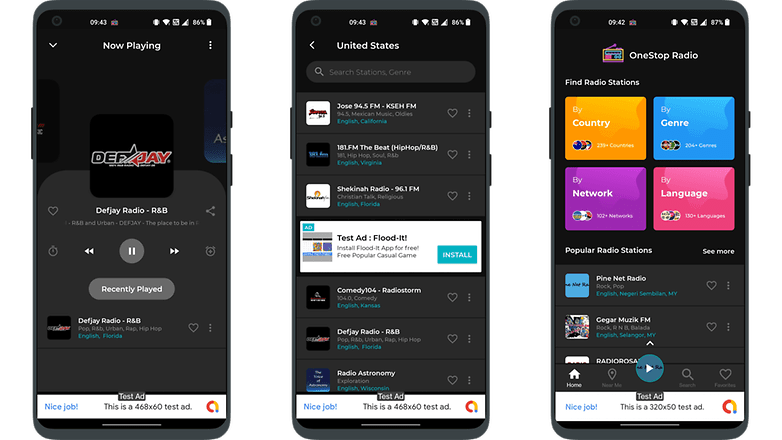 Grammarian Ltd (iOS & Android)
It is 2099, and you are a down-and-out young man who is a fresh graduate of theoretical mathematics and are trying to make your way in this cruel, cruel world, when you secured a job as a grammar validator in the biggest grammar validation agency. You will have a brief on your desk each day, listing the type of tasks that you need to hand in before the day is over.
Do watch out for your mood and energy levels, as these will impact how your day goes. When you head home at night, you can get enough rest and wake up the next morning. Depending on your mode of transportation to work, the amount of energy remaining will play a role in your effectiveness at work. The graphics are cartoonish and fun, and there are plenty of funny moments when you read the dialogue. Right now, you get plenty of entertainment for a single dollar, which is why this game made it to our list this week!
Price: $0.99 / Advertising: None / In-app purchases: None / Account: Not required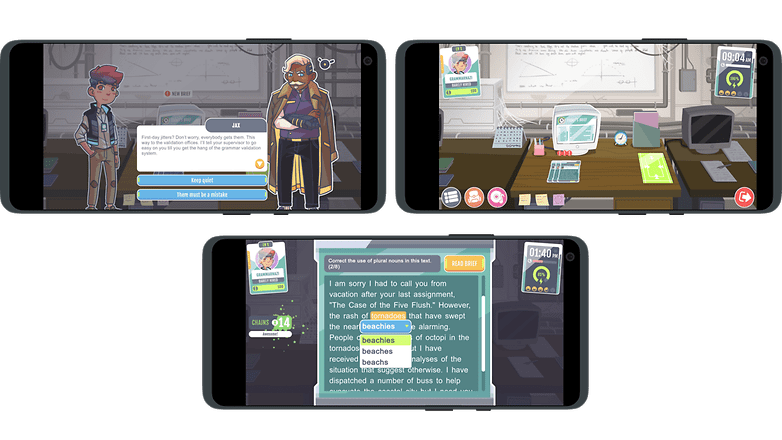 That is all that we have for you this week! How do you think our list of the Top 5 apps of the week fared? If you have something you would like to recommend or want to share your own suggestions, leave a comment in the section right below!