Top 5 Android and iOS apps of the week: Dig deep to unravel mysteries!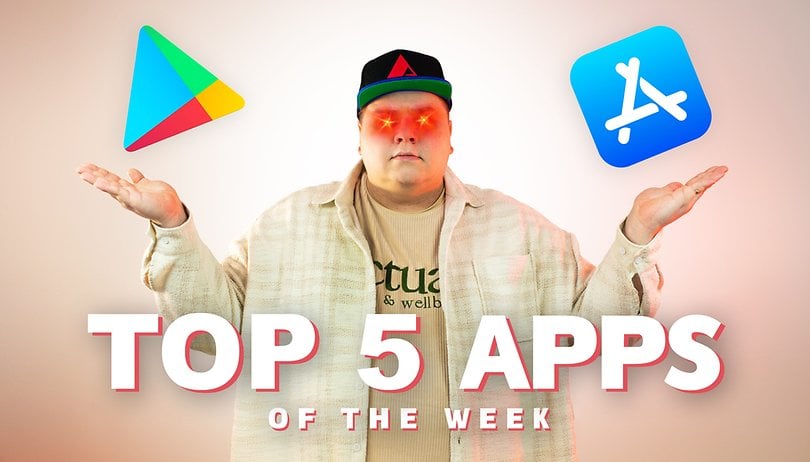 Every single week, nextpit goes out on the hunt for the best apps for Android and iOS—and presents you with the top 5 app recommendations from the editorial team. This week, we have a trio of puzzle games and those who love virtual pets. We also have an exciting brain training app just for you—and a camera app with configurable image enhancement AI.
If you are looking for absolute app bargains, then take a look at our free apps of the week. Here, we showcase apps that normally cost money but are free this week as part of a promotion. Now let's begin with our app recommendations, all of which we've personally tried out for you!
Merge Mansion (Android & iOS)
Always wanted to follow in the footsteps of Sherlock Holmes? Not a problem at all—in Merge Mansion you're called up to solve the mystery of a run-down mansion that is chock-full of secrets. Your task is to combine objects to gradually restore the mansion. By doing so, you'll uncover more and more of the mansion's secrets. In the course of the game, you will also be able to increase your level which in turn will give you access to new items and rewards that will augment your detective career for the better, thus shedding light on the mysterious past of Merge Mansion.
Price: Free / Ads: None / In-app purchases: Yes / Account required: None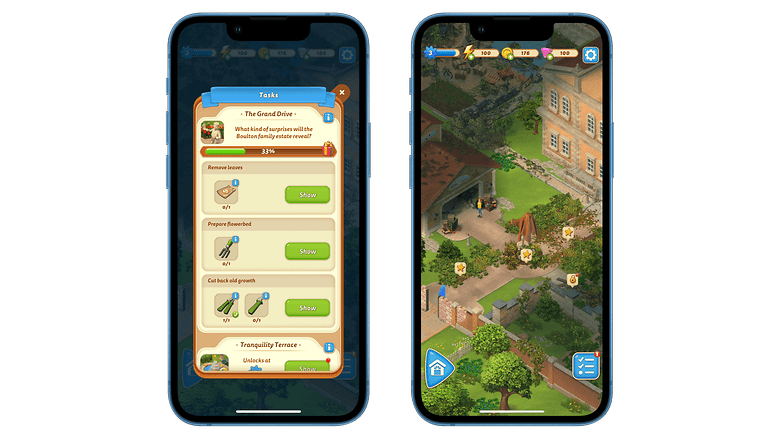 It's definitely not boring, and the many characters make the entire adventure more exciting with their quirky personalities. What's really cool is the social aspect that remains unneglected as you can share your progress with friends and ask for their help. Apart from that, you can also help yourself by paying for clues. In summary, this is an app with cool gameplay, unique characters, and a lot of secrets to uncover.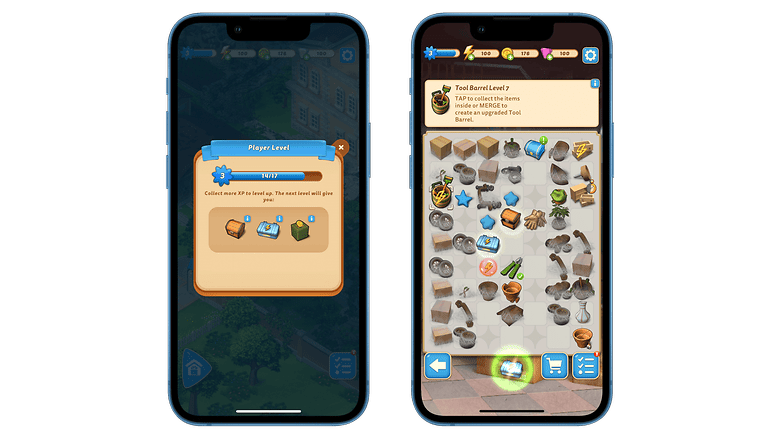 Peridot (Android & iOS)
Ever wanted to have a pet, but you remain unsure of whether you're able to be responsible enough? Perhaps it is a better idea to give the virtual pet a try—in Peridot. In this app, you are tasked to raise cute creatures. Your job is to play with your new pet, feed it and, most importantly, spend as much time together as possible. Whether at home or on the road, the little critters will always keep you on your toes.
Price: Free / Ads: None / In-app purchases: Yes / Account required: None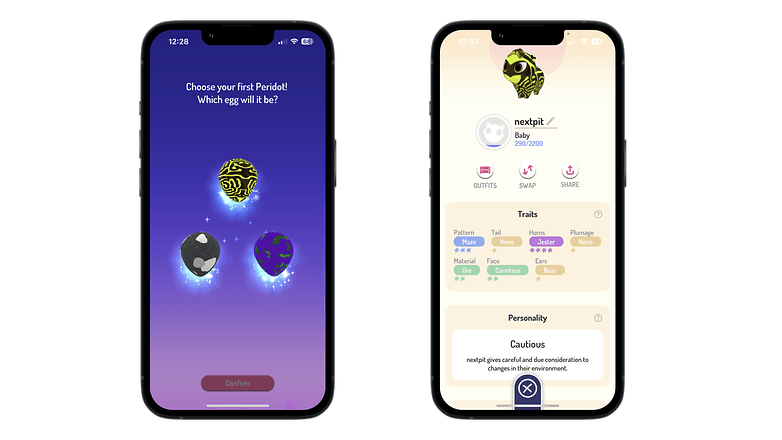 During the course of the game, you can also hatch and raise other little animals. Each creature has different characteristics and preferences. The special thing about Peridot is how it is an AR game. You can also team up with friends and raise your new companions together. A long gaming experience is guaranteed because with new events, boredom is not an issue at all in Peridot.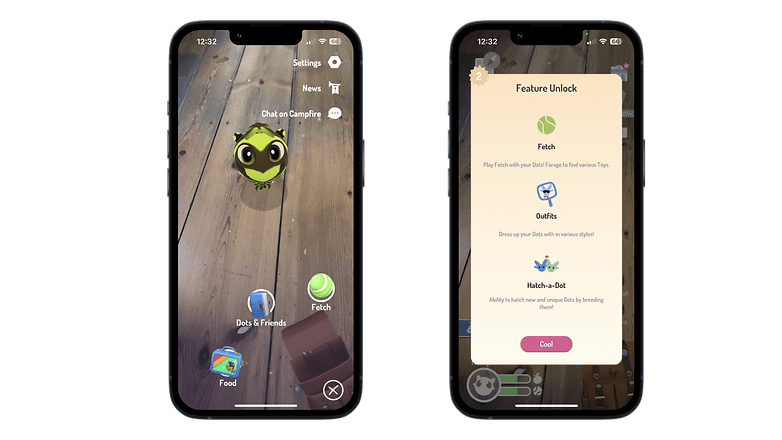 Super Auto Pets (Android & iOS)
Are you a fan of turn-based battles? If so, we have the perfect game for you this week. It's called Super Auto Pets, where you'll have several cute animals to choose from before sending them out into battle. What sounds like a boring game in this overdone genre is actually really exciting. This is because it's less about dexterity and more about assembling the perfect team. In order to do this, you will receive 10 coins in each round, which you can then invest in your team and thus defeat your opponents.
Price: Free / Advertising: None / In-App Purchases: Yes / Account Required: Yes
The outcome mainly depends on your tactical skills because each animal has a unique effect, which you can combine with other animals. For example, the peacock always deals more damage when it takes damage, and the elephant does just that. Items like garlic, however, will reduce damage taken by the peacock, allowing you to strengthen it more and more. You can use these and numerous other playstyles to win the battles.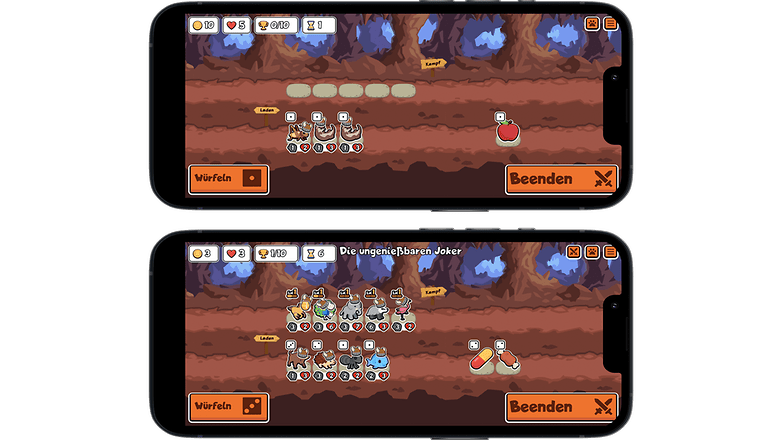 Even though the play style certainly seems a bit childish, the game is fun and has even captivated gaming YouTube legends like Maxim Markow. The game is free, though you can buy new packs in the in-game store to gain access to even more animals. However, it's not pay-2-win, because you'll only compete against opponents who have the same Super Auto Pets as you.
Focus - Train Your Brain (Android & iOS)
My dear friends who have exceptionally high IQ, MaTT would like to have a word with you! That inevitably means another hot recommendation from him this week. If you constantly forget the names of business partners whom you recently met, actors, politicians, or even worse, friends or relatives, then there is an urgent need to take action. To stem the mental decay, this last chance saloon final rescue shot, will see you download and install the app kwnon as "Focus - Train Your Brain", available for Android and iPhone.
Price: Free / Advertising: None / In-App Purchases: None / Account Required: None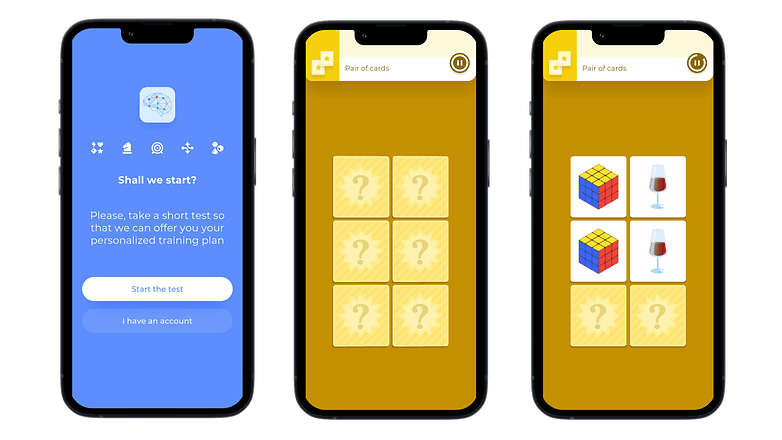 Fittingly, I found what I was looking for from the developer studio aptly known as "Senior Games". It's no secret that brain cells need regular exercise to maintain your synapse connections. This app, which is also free, has received nothing but good ratings (4.6/4.7) so far in both the Google and Apple app stores.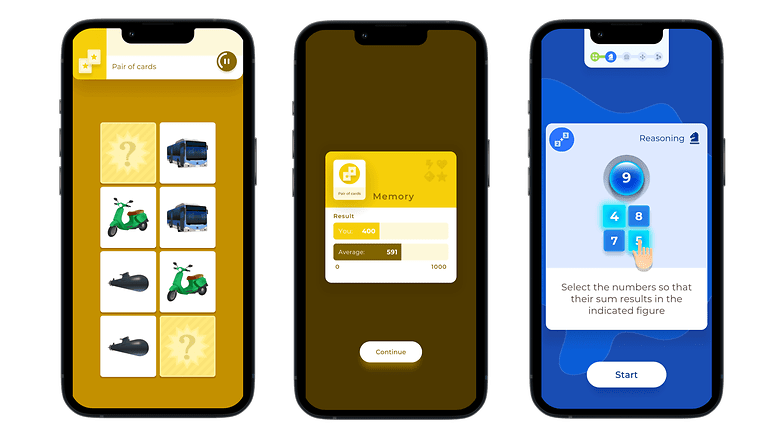 It quickly becomes apparent that with 25 different games to choose from, the brain is tested and trained for concentration, coordination, visual perception, and logical thinking. I'm not yet at the level of a Vulcan—but close. The app was developed in collaboration with psychologists and neuroscientists. Just ten minutes a day can work wonders, or so it claims. Try it out once a month and then evaluate your training goals or compare them with your starting stats. If you see a steady increase, you've done everything right. If you have become worse, then you have done something wrong.
Hydra 2 (iOS)
The nice weather is a calling card to spend your time outdoors with your camera, but do you find the default camera app in your iPhone to be insufficient? If so, you should give Hydra 2 a shot. In addition to the usual photo features such as zoom, portrait mode, HDR function, selfies, etc., the free app also offers a manual mode with which you can manually adjust the exposure time or ISO sensitivity on your iPhone. Heck, you can even take RAW photos.
Price: Free / Ads: None / In-app purchases: Yes ($15.99 one-time payment or $5.99 annually or $0.99 monthly) / Account required: None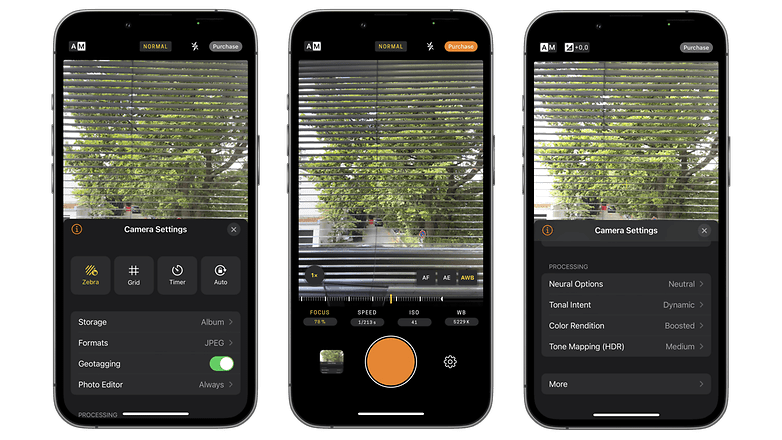 Of course, there are also numerous options for editing your photos afterward—from sharpness to brightness to color correction. Hydra 2 also offers an AI to improve your shots. What's special here, however, is that you can set several parameters for the AI. For example, there are different editing styles to choose from.
That's it for this week with our top 5 apps. Which app is your favorite? And did you find a particularly great app this week that you'd like to recommend to the nextpit community? Share it in the comments!