The top 5 Android and iOS apps of the week: Geocaching, AI images & games!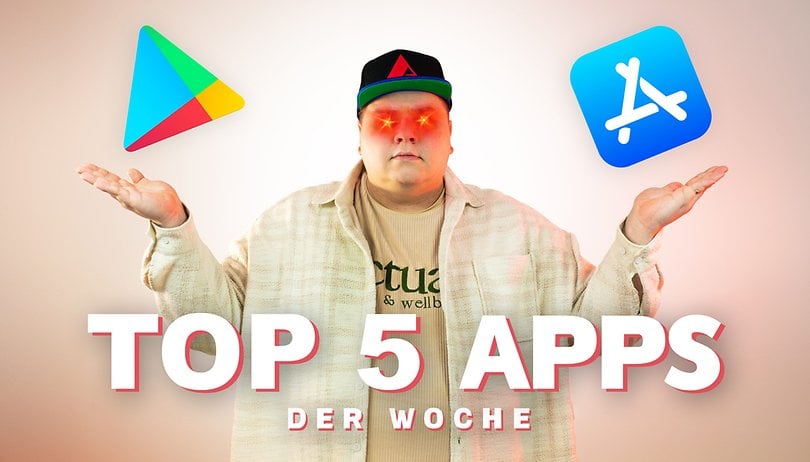 Whether your smartphone is powered by Android or iOS, NextPit explored the Apple App Store and the Google Play Store again this week to present you with five app recommendations. This week's edition includes a trio of exciting mobile games, an AI image generator, and an app that is guaranteed to let you spend some time outdoors.
Of course, we tried out all the listed apps in this article before recommending them to you. This means you can install them on your Android smartphone or iPhone without any hesitation. Before we begin with our top 5 apps of the week, we'd like to point you to our app grab box: you can find it in our free apps of the week, where 16 apps that normally cost money are now free for a limited time only!
FrozenCity (Android & iOS)
Are you in the mood for a very special kind of city-building simulator? If you answered in the affirmative, then we have the right app for you with FrozenCity. In FrozenCity, you help survivors build a new home and survive the freezing temperatures to the best of your ability. If that sounds like too heavy of a responsibility for you, we reassure you that the survivors will share entertaining dialogues with you on what you should build next or which facility you should improve on.
Price: Free / Ads: Yes / In-App Purchases: Yes / Account Required: Optional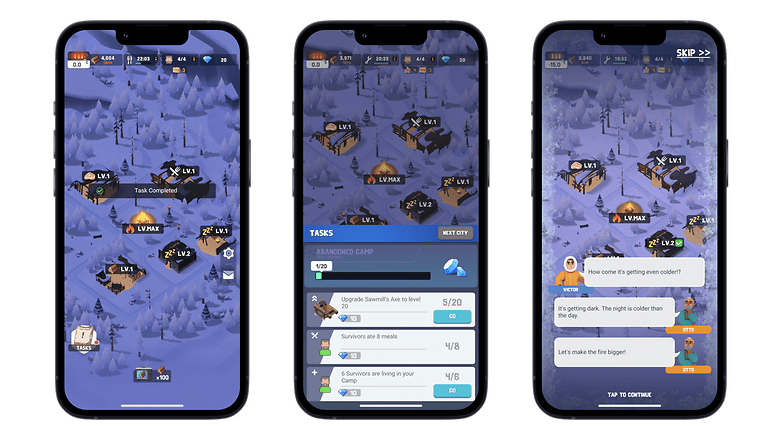 You are tasked with assigning duties to the survivors — be it kitchen duty, building a new shelter, or even collecting wood and other resources. On top of that, there are other tasks that reward you with diamonds upon completion. In a nutshell, FrozenCity is an entertaining app with beautifully animated building processes and unique characters that you'll quickly take to heart.
Geocaching (Android & iOS)
Are you looking for an excuse to get out in the fresh air more and do not think that getting a dog is the only way to do so? Perhaps geocaching might just be THE new hobby for you. The idea behind geocaching is simple: there is a large community that hide things in publicly accessible hiding places. These hiding places, also known as geocaches, are marked on a map by GPS coordinates — and your task is to find them. When you have found a geocache, you are allowed to take something from the hiding place. The catch? You will have to deposit something in return for the next person.
Price: Free / Advertising: None / In-app purchases: Yes (premium version: $5.99/month) / Account required: Yes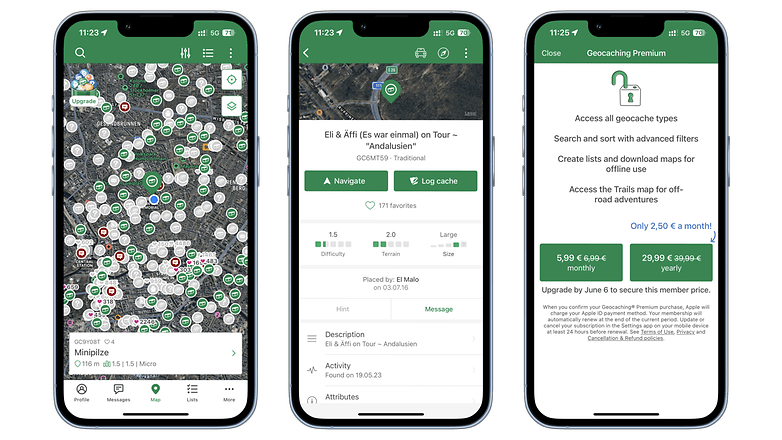 In the Geocaching app that is named after the hobby, you will find countless hiding places all over the world. For each hiding place, there are different ratings regarding the difficulty (in terms of how easy it is to find the hiding place), the terrain (do you have to climb somewhere?), and the size. In addition, for each geocache, there are also tips on how to find it, an option to upload photos, and a chat function with the person who created the cache. And yes, you can also create your own geocaches.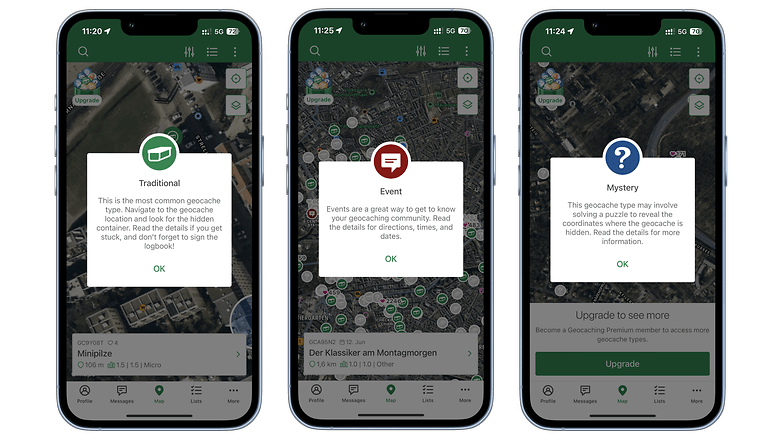 If you like the new hobby, then the premium version might be something for you. You will have to fork out $5.99 each month or $39.99 per year to access "premium caches", extended search and filter options, offline maps, and more. The bottom line is, geocaching is a great way to discover new places in your area and of course, it can be combined with dog walking.
Marvel Snap (Android & iOS)
If you're a fan of games like Hearthstone, GWENT, or Magic and also love the Marvel universe, Dustin has a special game for you in store this week. In Marvel Snap, you not only collect your favorite heroes (and villains) but also pit them against each other in an exciting card game. The aim is not only to win battles but also to create the perfect team in the short six rounds that are available to you per match.
Price: Free / Ads: None / In-App Purchases: Yes (Optional) / Account Required: Optional
A match lasts less than five minutes, making this quick and easy to play. In each match, the playing field consists of three Marvel worlds, such as Asgard or The Vault, which offer different modifiers. Your task is to collect as many attack points as possible with the help of these worlds and your cards, with the objective of outscoring your opponent at the end of the six rounds. If you win in two worlds, you win the game. The trick here, however, is to pay attention to the abilities of your cards, so that you don't end up sending the Punisher to an empty field, for instance.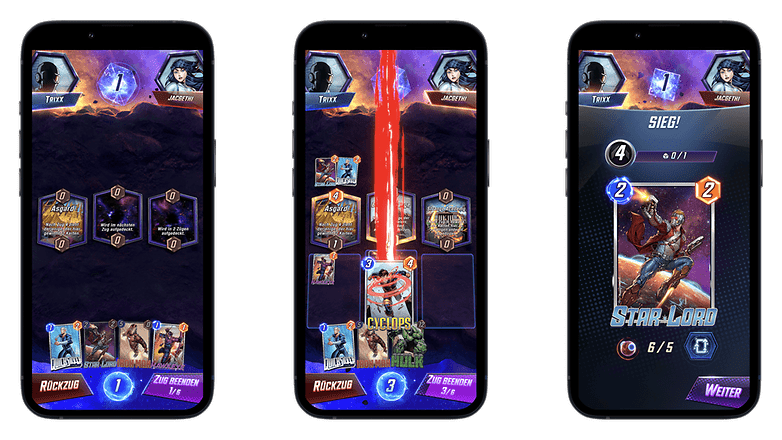 If you want to level up your cards in a different way apart from only using combat rewards, you can plonk down real-world money. However, this is only Pay-2-Progress, and not Pay-2-Win. You will only need an account if you want to transfer your progress to another device. So, what are you waiting for? Grab the Hulk, Iron Man, or StarLord and create the best deck.
Lexica Art (Android)
AI is all the rage right now, thanks in part to text-to-picture models like Midjourney, Dall-E, and Stable Diffusion. Lexica Art is a tool that lets you search for AI-generated images. Alternatively, you can use it to create your own images. Such tools are now a dime a dozen and the app is basically just a wrapper for the browser version.
Nevertheless, Casi would like to recommend it to you today. Why is that so? Mainly because it is wonderfully uncomplicated, for searching (either Lexica Aperture or Stable Diffusion) and experimenting with prompts (Lexica Aperture). You simply type what you want into the search line, or you go to "Generate" and enter the desired prompt, whereby the images will be generated for you.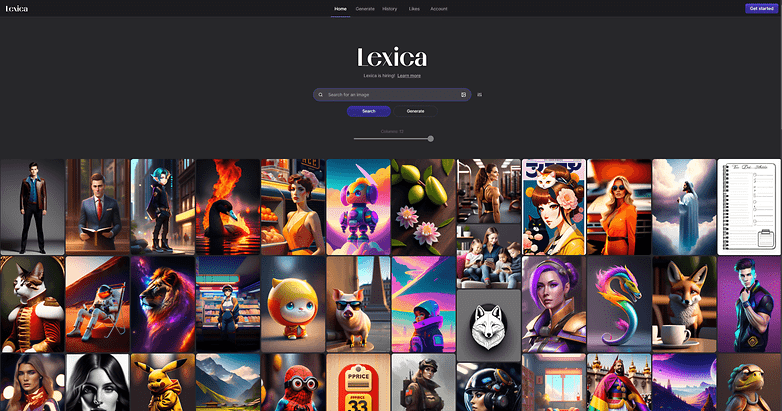 Lexica Art is especially exciting and therefore suitable for AI image beginners, because you get the prompts with the final artwork displayed in the search. Hence, if you are still learning the ropes, you will receive valuable tips and inspiration when designing using prompts.
Using the app is basically free for now, but it is natural that they want to charge you a subscription for the full gamut of features. You can then select different models, which can cost up to $60 per month. However, it also "starts" at $7.99 per month.
Price: Free / Advertising: None / In-app purchases: Yes (optional) / Account required: Optional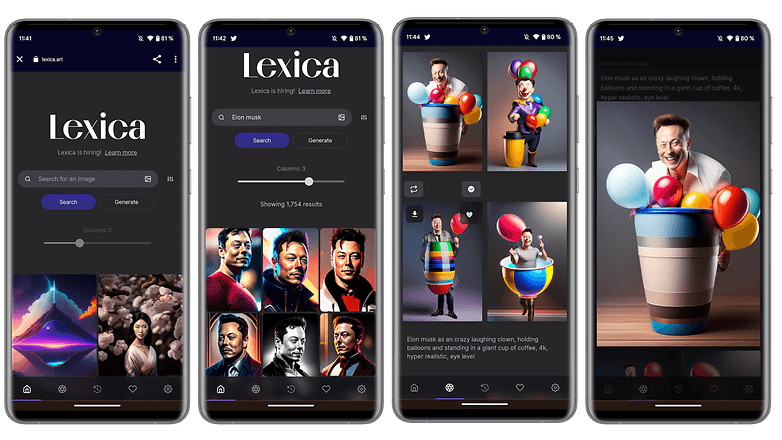 Download Lexica Art from the Google Play Store or use it on your computer directly in the browser.
Motorsport Manager Mobile 3 (Android & iOS)
Are you more of a background and support person? So you are not a hotshot who wants to prove yourself on the race track, but already have the necessary knowledge about the race track, how a Formula 1 race car works, and what it takes to bring in the much-needed victories for your race team? Such are the times when Formula 1 cannot be viewed on free TV, making me recommend something that will scratch your itch: Motorsport Manager Mobile 3!
Price: $6.99/$7.49 / Advertising: None / In-App Purchases: yes ($2.49 to $11.99 per item) / Account required: None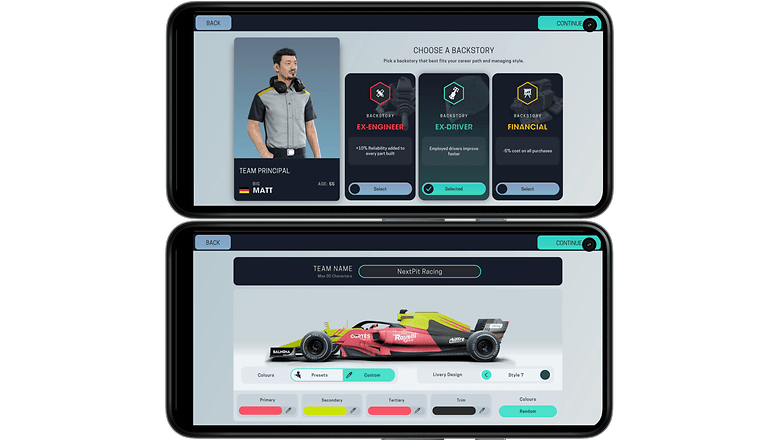 Admittedly, at $6.99 in the Apple App Store or $7.49 in the Google Play Store, the racing and manager simulation is not one of the cheapest app purchases for your smartphone. Nevertheless, Motorsport Manager Mobile 3 is one of the best-rated games in both App Stores. I would also like to add at this point, it is not without reason the game scored such high ratings.
You'll assemble a team that not only consists of two racers, but significantly, other personnel. You are also tasked with finding the right sponsor for your self-designed racing car. Once that is done, it is off to the testing phase based on the components you've selected, in order to prove yourself against the other teams in qualifying and the final race.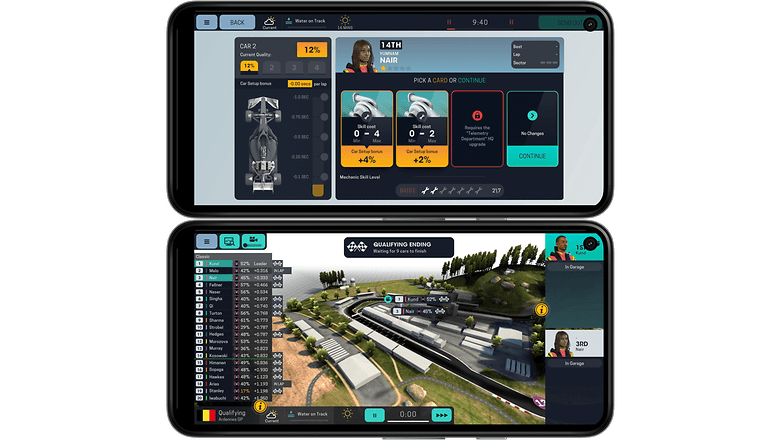 Motorsport Manager Mobile 3 is also easy to play for beginners, as you are given instructions to navigate important decisions. Hence, it is up to you to decide when to bring in your drivers, which parts to change, and whether the next time it rains, the entire race will change.
Which app was your highlight this week? Do you have any other app recommendations? We look forward to your feedback in the comments and wish you a sunny weekend!