Top 5 Android and iOS apps of the week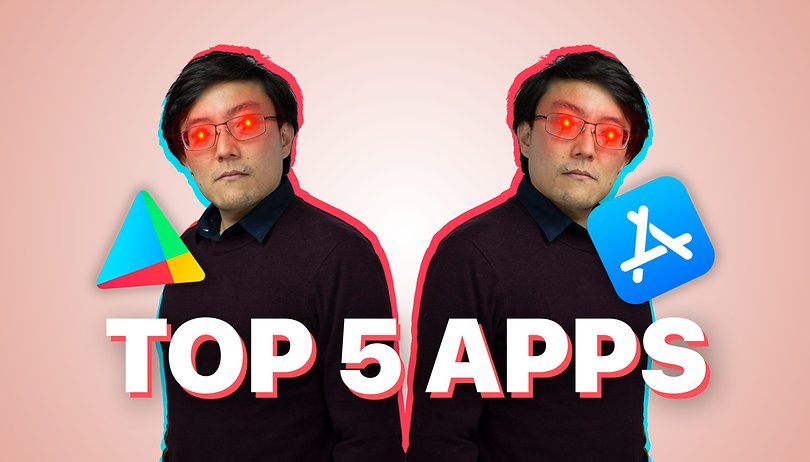 Are you looking to spice up your app selection? Then keep reading to find NextPit's weekly list of five apps and games that you should try on your iPhone or Android device. Whether you need to test your device's capabilities or add new functionalities to it, check our list of the best apps to download this week.
Please note that this article is different from our bi-weekly "Free Apps of the Week" edition. We go beyond just reading about these apps and thoroughly test them by downloading and installing them individually. We also closely examine each app to ensure it doesn't have any unwanted in-app purchases or sneaky data collection practices that put our privacy at risk.
This article is published on a weekly basis, so you can always check our previous "Top 5 Apps" stories to see if there's anything you may have missed. This week, we've included a touching game set in a devastated world that you won't want to miss. Without further ado, here are our top picks for the week!
Geekbench 6 (Android and iOS [and more])
Yeah, it is only a theoretical test to measure your phone performance. But still, many of us fall back to it to compare apples to oranges (or Apples to Samsungs, as the official website says). The new version 6 was released this week with new updated tests, which unfortunately make results not comparable directly with those taken with previous versions.
According to the developers, the new release includes updated tests based on real-world usage, including background blur for video chats (that is so 2020...), tagging images with machine learning algorithms, large picture processing, map navigation, and more.
As in the past, the app is available for Android, iOS, Windows, macOS, and even Linux, making a direct comparison between completely different machines possible. Unfortunately, the app still lacks some basic features like displaying results history, but it is still a lightweight, simple-to-use app.
Price: Free / Advertising: None / In-app purchases: No / Account: Not required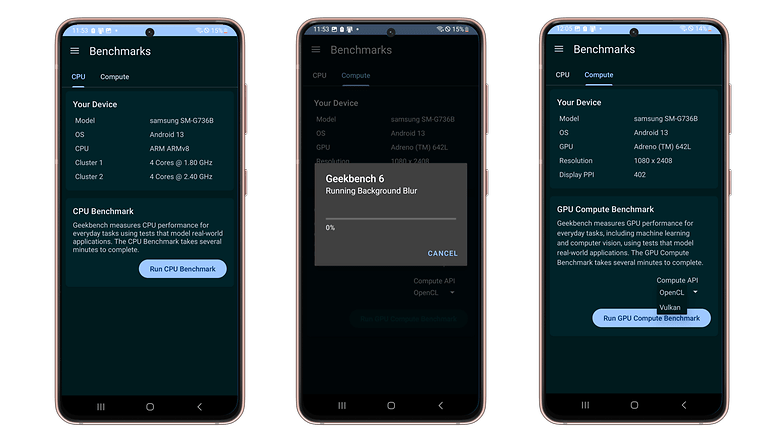 tooot (Android and iOS)
Although the prophesized Twitter meltdown didn't happen (yet?), there doesn't seem to be a real contender to the short text social media space. Mastodon was one of the early contenders, but it seems to have lost momentum. Anyway, if you still want to check toots instead of tweets, the tooot app is one of the best options around.
Better rated than the official Mastodon app, tooot is a multiplatform and minimalist Mastodon client, with all the expected features from the social network—photos (including GIFs), videos, alt captions, interactions, direct messages, spoilers/sensitive contents, and more.
Mastodon may not threaten Twitter any time soon, but nothing stops you from having a presence on both services. And tooot is an ad-free, open-source, no-thrills way to dip your toes in the Mastodon network(s).
Price: Free / Advertising: None / In-app purchases: No / Account: Required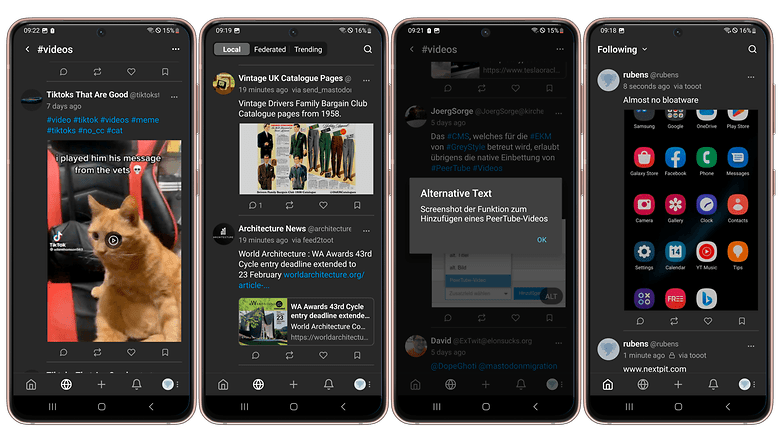 Tip Calculator (Android)
I have to admit I still get lost when I visit countries with a strong tipping culture. Having lived in countries where it is not expected, whenever I get asked for tips it triggers the confused lady meme in me. Tip Calculator is a simple, yet elegant solution to that.
Like most similar apps on the Play Store, Tip Calculator doesn't offer that many features, or an elaborate interface. All it has is a straightforward design, following Material You guidelines, including adopting the system's color palette.
You can calculate tips based on the desired (or required) percentage, and then also calculate split bills. You can copy the equation to the clipboard or directly share it with your friends, they will love you.
Tip Calculator doesn't display ads, but offers in-app purchases, including one to monitor the notifications and automatically import purchase values to calculate.
Price: Free / Advertising: None / In-app purchases: Yes / Account: Required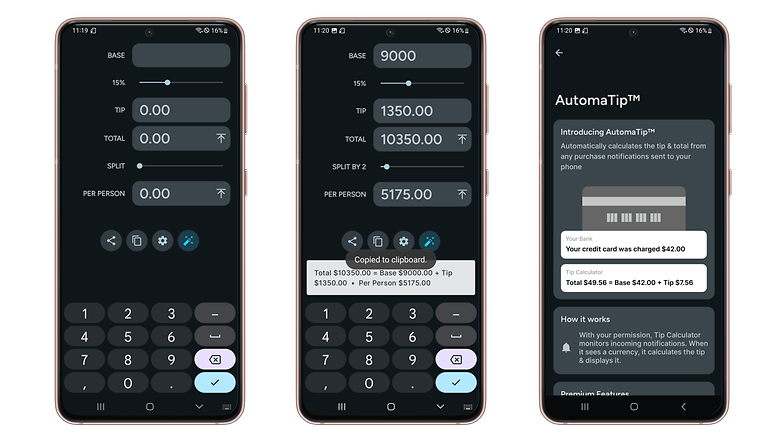 FilterBox (Android)
Do you feel overwhelmed by your phone's notifications? Are you intimidated by Android's notification settings? Then check FilterBox and take control over the tsunami of warnings that are pushed to your phone or tablet.
Even if you follow the "zero icons" policy in the notification bar like me, FilterBox can also help you. The app includes a handy history section, allowing you to go back to dismissed notifications, perfect for those times when you close a notification accidentally.
Better still, the Analytics tab presents graphs showing the number of notifications per day, as well as a pie chart filtering notifications by app. This last feature can help you identify apps that are flooding your phone unnecessarily. FilterBox is a paid app with a handy 30-day trial.
Price: Paid ($3.99) / Advertising: None / In-app purchases: Yes (to pay the app) / Account: Not necessary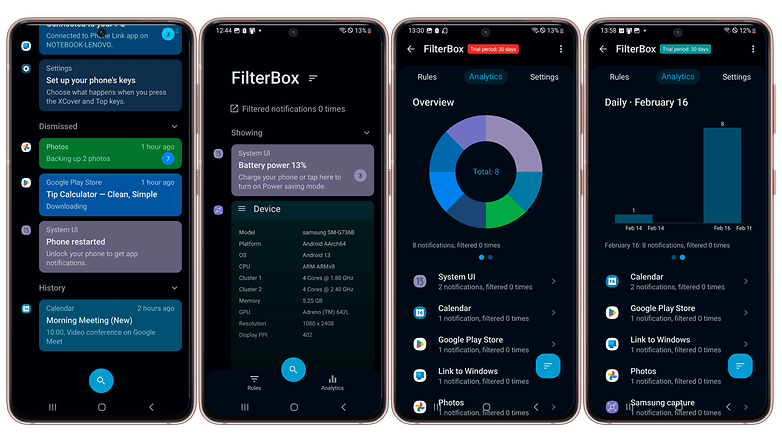 Spiritfarer (Android & iOS)
Inspired by Camila's suggestions from last week, my game tip is Spiritfarer. The game unfortunately is exclusive for Netflix subscribers, but is available for both iOS and Android. Originally launched for PC and game consoles, it is a story-driven strategy game with a slow pace and a gameplay that suits smartphones and short game sessions.
Without spoiling much, Spiritfarer puts you in charge of a boat that takes spirits to the afterlife. Throughout the journey, you get to know the characters, expand your boat to suit the passengers, and slowly unravel the world around you.
Spiritfarer has simple controls and doesn't require fast reactions—except for some mini-games—doesn't include ads or in-app purchases and also don't need an additional account besides the Netflix and app store ones.
Price: Netflix subscription / Advertising: None / In-app purchases: None / Account: Required
That's it for this week's offerings that we have especially searched and tested out for you! How do you think our list of the Top 5 apps of the week compared to what you have in mind?