Top 5 Android and iOS apps of the week: Stay ahead of the curve!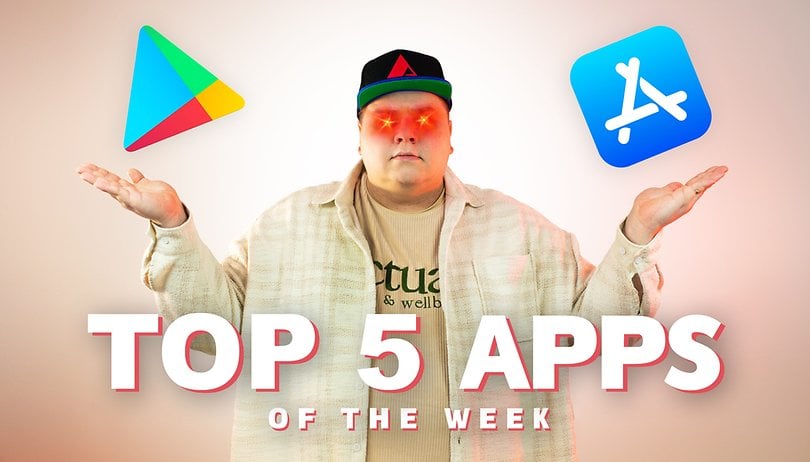 Get ready to take your mobile experience to the next level! This week, we've handpicked a special selection of five apps that are worth downloading on both Android and/or iOS platforms. So, whether you're looking for a new way to pass the time or streamline your daily tasks, these apps are guaranteed to enhance your smartphone experience. Let's dive in and discover the best apps to download this week!
Please note that this article is different from our bi-weekly "Free Apps of the Week" edition. We go beyond just reading about these apps and thoroughly test them by downloading and installing them individually. We also closely examine each app to ensure it doesn't have any unwanted in-app purchases or sneaky data collection practices that put our privacy at risk.
This article is published on a weekly basis, so you can always check our previous "Top 5 Apps" stories to see if there's anything you may have missed. This week, we've included a touching game set in a devastated world that you won't want to miss. Without further ado, here are our top picks for the week!
Memori Note (Android)
The appeal of a weekly article on new apps lies in the fact that, as the title suggests, these apps can be also relatively new. I recently stumbled upon Memori Note, which is currently only available for Android users, while browsing Reddit. This simple and user-friendly app serves as a note-taking tool with added features such as random reminders.
Notes can be organized into categories such as "Quote," "Work," "Personal," etc. These categories also function as filters and notes can be easily searched using keywords. Although Memori Note has only received just over 100 downloads on the Google Play Store, I would recommend it to early adopters in search of a new note-taking app. The privacy policies are standard and the developer has assured users that no data will be shared with third parties.
Price: Free / Advertising: None / In-app purchases: No / Account: Not required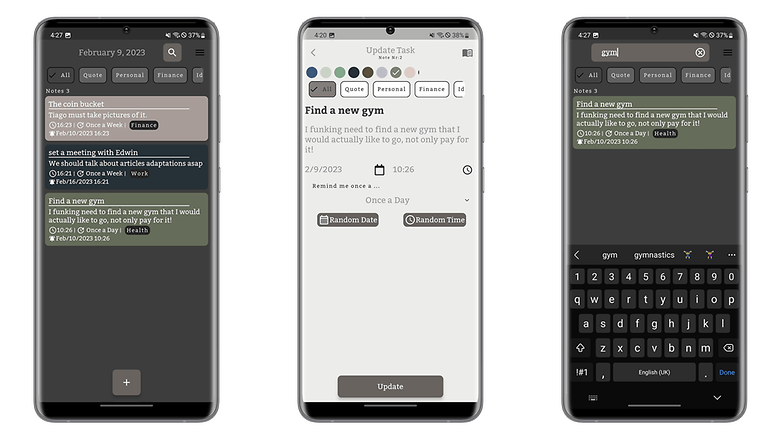 Alarm Clock Puzzle (Android)
Another indication that came to light this week on Reddit is the Alarm Clock Puzzle. Although the recommendation shared in the thread wasn't quite what was asked for, the person who shared it ended up helping me a lot. Sometimes, it can be difficult to get up in the morning, to the point where I don't even use the snooze button on my iPhone anymore; I set multiple alarms to ensure I will get up. Now that I am testing the Samsung Galaxy S23+, I decided to try the Alarm Clock Puzzle (exclusive to Android), which, as the name suggests, only stops beeping once you solve a puzzle.
Before recommending this app, I tried three others, some of which were even more comprehensive, but what I love about the Alarm Clock Puzzle is its simplicity. All you need to do is set an alarm, choose a puzzle (you can add more than one if you prefer), and that's it—the alarm is set. If the puzzles are too easy, you can purchase more advanced ones. Another cool feature is that even after you solve the puzzle, the app still sends a notification to check if you are really awake; otherwise, it will sound the alarm again.
When it comes to security and privacy, this app may share data with third parties, such as your purchase history. On the Exodus security platform, Alarm Clock Puzzle is listed with 5 trackers and 21 permissions.
Price: Free / Advertising: Yes / In-app purchases: Yes / Account: Not required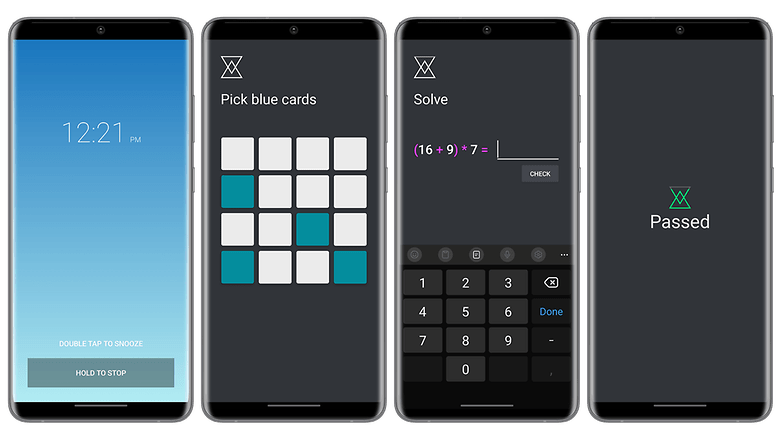 Kitchen Stories: tasty recipes (Android and iOS)
I am a hands-on person and I like to look for recipes on YouTube when I want to cook. This week, my colleague Edwin K. recommended an app to me that I am grateful to have downloaded. Kitchen Stories: Tasty Recipes is surprisingly well-designed with a clean interface, extremely user-friendly, and practical.
The free version is available for both Android and iOS and offers recipes based on your diet and cooking preferences. The app is available in English and German, but unfortunately, there isn't a French version yet. In addition to recipes, the app also allows you to quickly generate a shopping list and perform quick searches. As someone who loves to cook, having access to recipes from renowned chefs and food editors is fantastic. The app also has a "step-by-step navigation system" that makes it very complete.
According to the App Store, the developer AJNS New Media has indicated that the app's privacy practices may include handling of data. A search through the Exodus security platform showed that the app has 4 trackers and requires 10 permissions.
Price: Free / Advertising: None / In-app purchases: Yes (from $4.99 to $24.99) / Account: Not required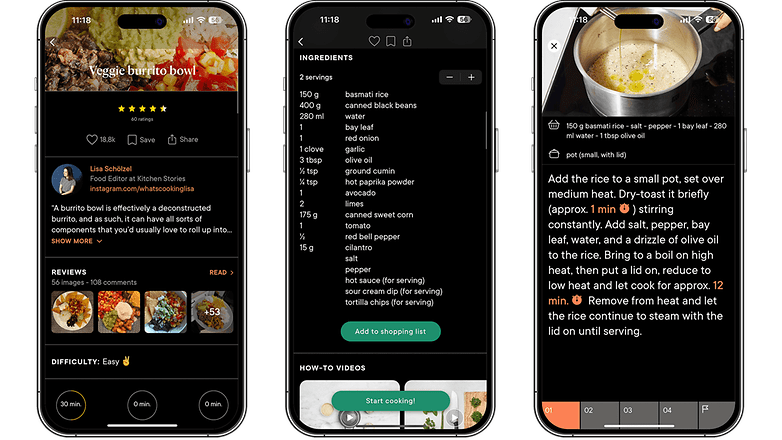 Speechify Text to Speech (Android & iOS)
I have been searching for a long time for the perfect PDF reading app. I have tried both Google Assistant on Android and the native Speech feature in the Accessibility settings on iOS, but both of these options have limitations. This week, as I am writing about the Top 5 Apps, I decided to try out several options to recommend here. Among the free and paid options, I liked Speechify Text to Speech (TTS) the most.
Speechify TTS is available for both Android and iOS and offers a free version, allowing you to test and understand its functionality before opting for the trial or paid version. The paid version offers more features and is less intrusive. You can choose from 20+ different languages, over 30+ voices, and even adjust the speed-up to 5x. You can even listen to English audio in the voice of famous individuals such as Snoop Dogg, Gwyneth Paltrow, and former President Barack Obama, which can be quite entertaining.
In terms of security and privacy, Speechify's developer agency reports that "data privacy and security practices may vary based on your use, region, and age." By conducting a search through the Exodus security platform, we found 5 trackers and 14 required permissions.
Price: Free/ Advertising: None / In-app purchases: Yes (from $7.99 to $249.99) / Account: Required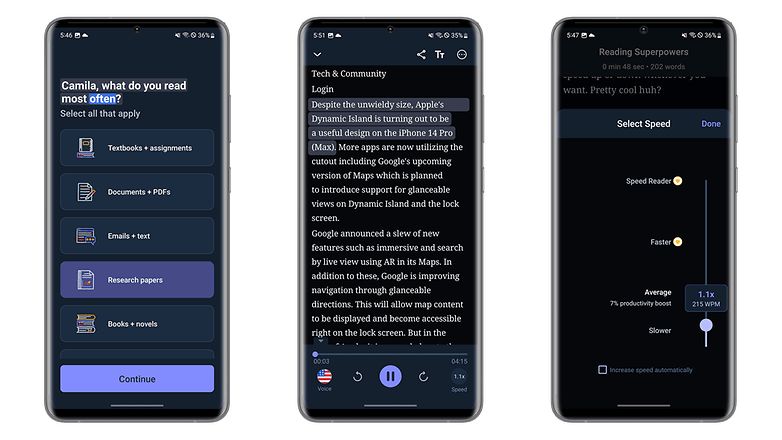 Endling - Extinction is Forever (Android & iOS)
This announcement is of great importance for those who possess an Android smartphone. The game Endling - Extinction is Forever has just arrived on Google Play Store after a period of exclusive availability on iOS. With its stunning graphics and captivating soundtrack, the eco-conscious game follows the story of the last fox in a devastated world who must overcome the challenges of their surroundings to protect and raise their cubs.
In the game, you'll need to master survival skills and care for your pups while navigating a background story filled with loss and sadness. The game goes beyond testing your skills as a player and, like me, if you fully embrace the identity of the main character, be prepared to experience a range of emotions throughout the story.
Endling - Extinction is Forever is accessible in 25 different languages, including English, German, and French. According to the developers, HandyGames, the game does not collect any data from the app. If you're still unsure about purchasing the game, be sure to check out the review of Endling published by The Verge team.
Price: $9.99 / Advertising: None / In-app purchases: None / Account: Required
That's it for this week's offerings that we have especially searched and tested out for you! How do you think our list of the Top 5 apps of the week compared to what you have in mind?