Apple Watch vs Moto 360 comparison: which is the better smartwatch?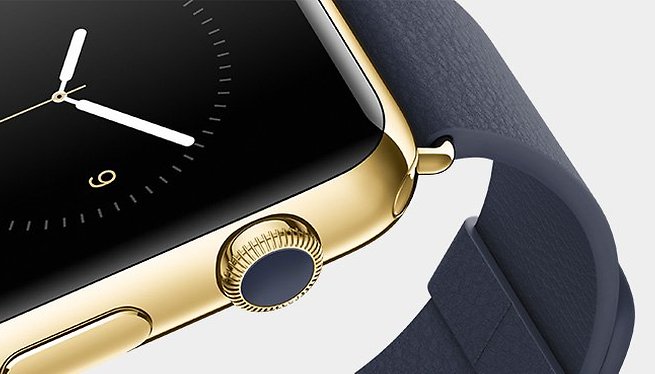 Apple's first smartwatch will be upon us soon. With price and availability details outlined earlier today by Apple CEO Tim Cook, expectations are extremely high for the Apple Watch. But how will it compare to one of the most popular Android Wear smartwatches of the moment, the Motorola Moto 360? Let's find out in our Apple Watch vs Moto 360 comparison.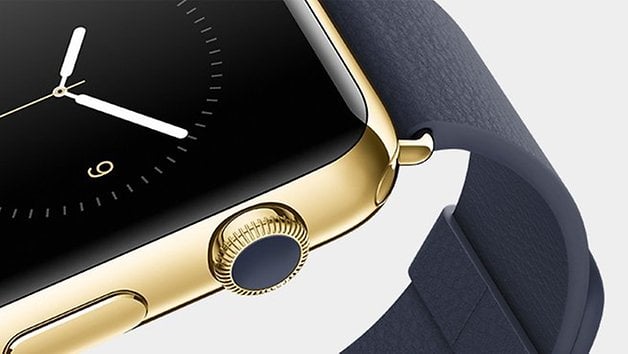 Apple Watch vs Moto 360: price and availability
The Apple Watch release date is April 24, with pre-orders and in-store demos starting April 10. The Moto 360 was launched on September 5th.
The Apple Watch price is set at 349 USD for the 1.5-inch sport version and 399 USD for the 1.7-inch version. You are then looking to pay between 549 and 1,099 USD for standard versions. The luxury ''edition'' model made of 18 carat gold rolls in at the 10,000+ USD mark. The Moto 360 costs 249 USD.
Apple Watch vs Moto 360: display
The screen on the Apple Watch is a sapphire touchscreen which will come in 1.5-inch or a 1.7-inch variants. Motorola's watch has a 1.56-inch LCD (320 x 290 pixels), and 205 ppi display. We can't yet make a call on which display looks more impressive, but we'll bring more details when we get our hands on an Apple Watch on April 24.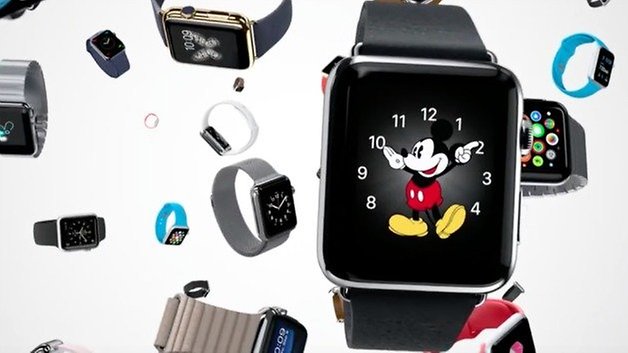 Apple Watch vs Moto 360: design and build quality
Of course, style is a huge focus for Apple, and there are clear differences right from the beginning between the two watches. The Apple Watch has a rectangular bezel and a rectangular screen, while the Moto 360 has a round screen and bezel. The strap for both the Apple Watch and Moto 360 can be easily switched out.
Not surprisingly, Apple has created a premium 18-karat version of the watch. There also looks to be a gold and silver version of the metal chassis. There are two sizes of Apple Watch, as well as three collections, ''Apple Watch", with a polished or space black stainless steel case and a choice of straps; "Apple Watch Sport", with a space gray or silver anodized aluminum case and Sport Band; and "Apple Watch Edition", with an 18-karat rose or yellow gold case and a choice of straps exclusive to this collection.''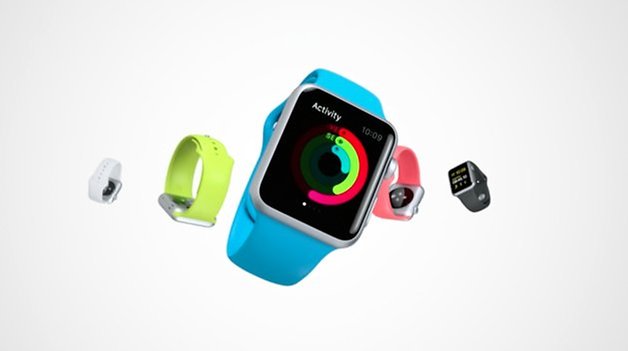 Apple Watch vs Moto 360: software
The home screen on the Apple Watch face is just as bright and over the top as any Apple UI, which is quite different to the Moto 360. The Apple Watch's home screen is packed with apps in a honeycomb-like structure and is capable of displaying any notification that you could receive on your phone. The Apple Watch also communicates right from your wrist by sending and receiving messages, as well as making calls.
Both Motorola and the Apple watches are health and fitness devices, though Motorola said that it didn't want to only focus on this, and rather offer something stylish that anyone would want to wear. Like the Moto 360, the Apple Watch has an accelerometer, but does not have its own GPS. It will also measure your heartbeat, if that's your thing.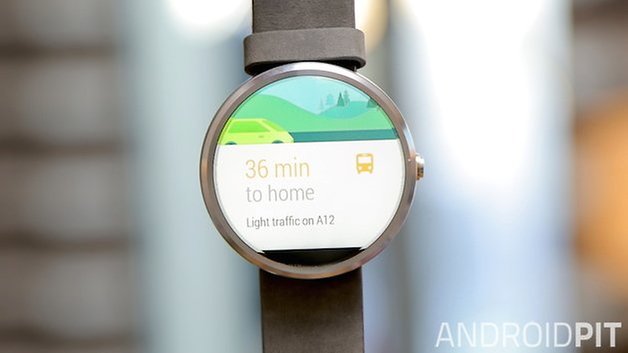 For zooming into the UI of the Apple Watch, you turn the watch dial that they called the Digital Crown. You can zoom into a map, as well as scroll down a list. Pressing the crown will bring you to the home screen, while pressing it on the Moto 360 brings you to the settings.
The Apple Watch requires a paired iPhone, as far as we know, just as the Moto 360 requires a smartphone. Some other cool things you can do is sketch on screen, and send these to your friends. Like the Moto 360, you can choose through a variety of widgets. Apple Pay which is new with iOS 8 and will work on the Apple Watch, and this is something that the Moto 360 won't be able to compete with.
Apple Watch vs Moto 360: Battery
In Apple's "Spring Forward" presentation, Tim Cook announced that the Apple Watch would have an 18-hour battery life. This means that it is in the same ball-park as the Moto 360. Recent tests have shown that the Moto 360 battery is capable of lasting for 20+ hours on a single charge with normal use, but this would still mean that the device should be charged every night.
Reports of poor battery life are rife for both camps, and it looks like a daily charge is going to be a requirement for most smartwatches for the foreseeable future.
Moto 360 battery life causing issues worldwide
Apple Watch vs Moto 360: tech specs
| | Moto 360 | Apple Watch Sport |
| --- | --- | --- |
| Display | 1.56-inch LCD, 320 x 290 pixels, 205 ppi | 1.5-inches (38 mm ver.) / 1.7 inches (42 mm ver.), Retina display |
| Processor | Texas Instruments OMAP 3 | S1 SiP (System in Package) to miniaturize an entire computer architecture onto a single chip. |
| RAM | 512 MB | TBA |
| Internal storage | 4 GB | TBA |
| Battery | 320 mAh | TBA |
| System | Android Wear | Watch OS |
| Dimensions | 46 mm diameter, 11 mm high | 21.2mm x 26.5mm x 33.5mm (38 mm ver.), 24.3mm x 30.5mm x 39mm (42 mm ver.) |
| Extras | Splash proof, Heart rate monitor, Light Sensor, wireless Qi charging | Wi-Fi 802.11b/g, Bluetooth 4.0, NFC |
| Price | 249 USD | 349 (38 mm ver.) or 399 (42 mm ver.) |
Apple Watch vs Moto 360: early verdict
It's a bit too early to compare the two decisively, however we can already see the key differences: square vs round, loud vs modest designs, many customization options for the bands on the Apple Watch vs leather elegance for the Moto 360. The thing is, I think you have to ask yourself: do you want a smartphone on your wrist in the case of the Apple Watch, or something that looks more modest and less futuristic, like the Moto 360?
Also, don't forget price: the Apple Watch will be available in early 2015 starting at 349 USD for the smaller Watch and 399 USD for the larger, while the Moto 360 costs 249 USD - over a hundred bucks difference.
We'll update this article with more details as we hear them, but in the meantime, let us know what you think!