iPhone XR: the new 'affordable' iPhone cuts corners...and costs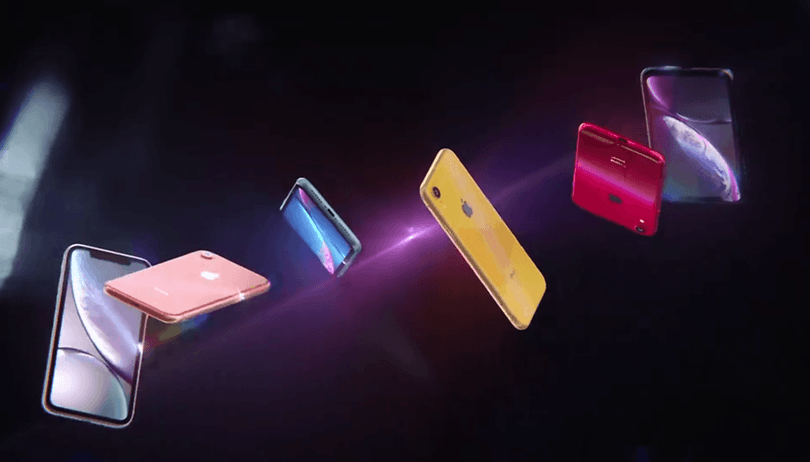 Apple just presented its new iPhones, including the new iPhone XR, a version of the new iPhone that slims down some specs in order to land it in a friendlier budget range...for an iPhone, that is. What can we expect from this new cheaper iPhone?
---
We'll be continuously updating this article with the latest information.
---
iPhone XR: the 'affordable' iPhone for the masses?
Apple managed expectations by hyping up the iPhone XS and Max first before emphasizing that they wanted to reach as many people as possible. Introducing the iPhone XR. No steel for this model, but it has aerospace grade aluminum, and a 6.1 LCD display with 828 x 1792 pixel resolution instead of OLED. Nonetheless, you still get 'the most advanced LCD screen on a smartphone'.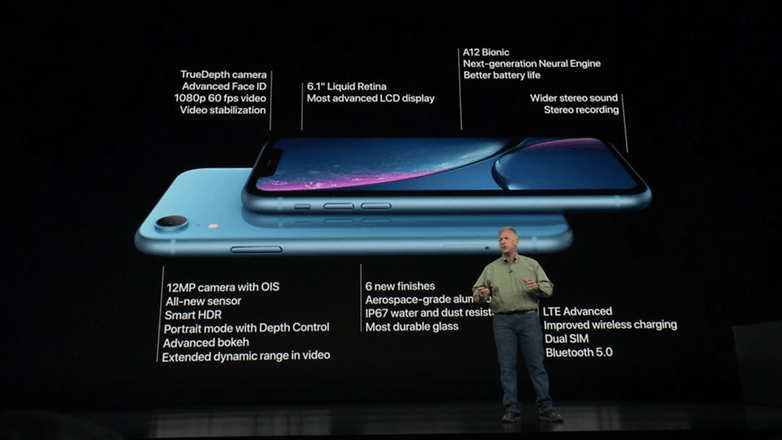 Apple iPhone XR technical specifications
A wide choice of colors
The 6.1-inch iPhone XR and will be available in white, black, blue, yellow, coral and (PRODUCT)RED.
White, black, blue, coral, yellow aluminum and glass. Edge to edge, top to bottom. Product Red as well. IP 67 protection.

LCD. first time, advanced. Pixel masking and matching. Most advanced ever in a smartphone.

Liquid Retina Display. pic.twitter.com/noklqVYL4s

— Rene Ritchie (@reneritchie) September 12, 2018
It's still an iPhone X experience
Apple stressed over and over again that despite having a single camera, the iPhone Xr still has many of the benefits of its more powerful brethren, the iPhone XS and iPhone XS Max. This means Smart HDR images, adjustable depth-of-field and improved bokeh portrait mode. It also carries the same A12 Bionic chip, making it a true member of the iPhone X family. Apple does without technical gimmicks like 3D-Touch, instead the user just presses on the display longer and receives a haptic feedback.
Check out the new iPhones in our event roundup video:
And here's what the iPhone XR looked like in the hands-on area at the Apple event, where Bloomberg's Mark Gurman could take a shot:
September 12, 2018
Can the iPhone XR be a Pixel-killer? Android Police's David Ruddock is calling it, but we're not quite convinced. Still, we can't wait to compare the iPhone XR against the next generation of Google's finest:
iPhone Xr has a processor a generation ahead of the Pixels, likely much better haptics, face ID, wireless charging, a very well-calibrated LCD, a nice middle ground size (the 3 XL is gonna be yuge), and will probably be better value for money overall. I think this phone wins 2018

— David Ruddock (@RDRv3) September 12, 2018
Would you prefer the iPhone XR over the more advanced versions? Jonathan Morrison seems to, but...
Ok so they're not done yet but iPhone Xr gonna sell like 🥞

Great size. You lose OLED and dual camera but most people won't care. Plus those colors are 😍

If this thing is $699, geez.

— Jonathan Morrison (@tldtoday) September 12, 2018
...as it happens, $699 is just too good to be true.
The iPhone XR launches on October 26 (pre-orders start October 19) and is priced as follows:
iPhone XR with 64GB storage: $749
iPhone XR with 128GB storage: $799
iPhone XR with 256GB storage: $899
Yes, that's the 'cheap' new iPhone. Is the feature set enough to tempt you?