Android 10: every smartphone confirmed to get the Google update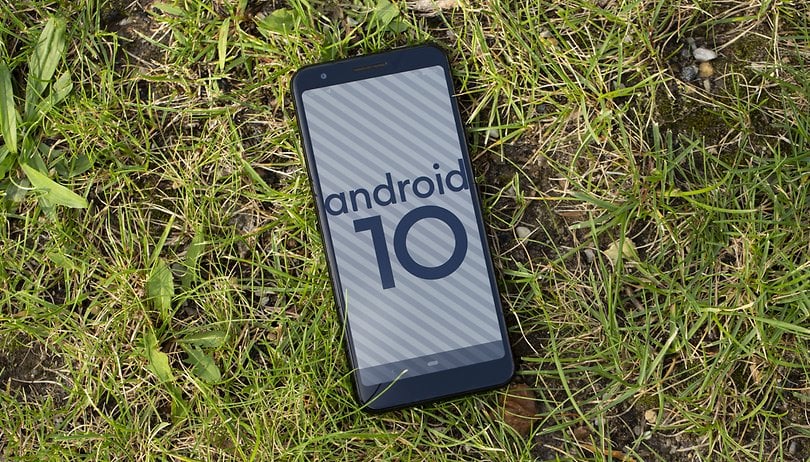 The wait is over! Android 10 is finally available. Are you one of the lucky ones who has already received the update? Will the final version arrive on your smartphone? Here's all you need to know!
On which devices can I install Android 10?
At the moment Android 10 has been released by Google for its first-party devices. The final version will come to other manufacturers over the course of the next few months. Among the devices that have already been updated, we find the Pixel smartphone family and some smartphones from other brands such as OnePlus.
Many manufacturers will still release their own roadmap or additional information regarding individual devices in the coming weeks and we will not fail to update this article accordingly!
Jump to manufacturer:
As you know, Pixel devices are always the first to get the latest Android software updates. Android 10 dropped for Pixel smartphones right at the start of the IFA 2019 in September. All of the Made by Google phones have now received the full version of Android 10. Here's the full list:
Pixel
Pixel XL
Pixel 3a XL
Pixel 4
Asus was involved in the Android 10 beta and thus is expected to roll out the final version to its flagship smartphones shortly. Typically, Asus does not work on software updates for as far back as Google itself, but few manufacturers do. Here is a list of phones expected to receive the Android 10 update:
Essential may have closed down production on its smartphone, but that doesn't mean that it has turned its back on owners of its one-hit-wonder. Android 10 has already rolled out for the Essential Phone PH-1, so you can enjoy the new features already.
It's not going well for HTC in terms of smartphone sales, but the Taiwanese company is still plowing on. The company was one of the slowest to get its phones updated to Android 9 Pie, so if you own an HTC, don't be expected Android 10 in the coming weeks or months. However, if you are patient, the latest Android version should come to the following devices... eventually.
Where do we start with Huawei? It's not unusual for the world's second-largest smartphone manufacturer to take its time over launching new Android updates, but this time that's the least of the company's worries. Huawei was part of the beta program for Android 10 with its version 10 of EMUI, but the beta never arrived. With the ongoing troubles with between the U.S. and China, we really don't know for sure what is going on with Huawei and Google's software, services and apps. At the launch event for the Mate 30 Pro, the Chinese giant didn't shed any light on the issue either. Still, we can tentatively offer you a list of devices we expect will get the Android 10 update but watch this space as everything could change:
Nova 5T
Nova 5 Pro
Nova 4
Nova 4e
Huawei P Smart
Huawei P Smart Z
Honor is kind of in the same boat as Huawei, but things don't look as rocky for the subsidiary as they do for the parent company. Honor has already confirmed Android 10 for several devices from both it's mid-range and flagship smartphones. It will be beta access at first, with a full launch expected later. You won't be on Android 10 with your Honor device until 2020, most likely.
Honor 9X
Honor 9X Pro
Honor 20 Lite
Honor 20 Pro
Honor Magic 2
Not always the quickest to update its smartphones to the latest software version, but LG should deliver Android 10 to most of its recent flagships and mid-range devices. The LG G8 ThingQ was part of the Android 10 Beta program and should be updated relatively soon as a result. Here the list of LG phones we expect to get Android 10.
Motorola has been showing a pretty strong commitment to the Android One program recently and thus will more than likely be delivering Android 10 on its smartphones much quicker than other manufacturers. The lucky Android One devices are as follows:
We also expect the Android 10 update to come to some of Motorola's non-Android One smartphones, albeit slightly later and probably not until 2020. Here they are:
Like Motorola, Nokia has made a big commitment to the Android One program. HMD Global is building a positive reputation in this industry for being incredibly punctual when it comes to software updates. By mid-June last year, the company has already updated all of its devices to Android 9 Pie and this kind of timely software support will continue into 2020 with Android 10. Nokia has already confirmed which devices will get the update and when. Here's the full list:
Nokia 9 PureView (mid-Q4 2019)
Nokia 8.1 (mid-Q4 2019)
Nokia 7.1 (mid-Q4 2019)
Nokia 7.2 (late Q4 2019/early Q1 2020)
Nokia 7 Plus (late Q4 2019/early Q1 2020)
Nokia 6.1 Plus (late Q4 2019/early Q1 2020)
Nokia 6.1 (late Q4 2019/early Q1 2020)
Nokia 6.2 (late Q4 2019/early Q1 2020)
Nokia 4.2 (early/mid Q1 2020)
Nokia 3.2 (early/mid Q1 2020)
Nokia 3.1 Plus (early/mid Q1 2020)
Nokia 2.2 (early/mid Q1 2020)
Nokia 8 Sirocco (mid/late Q1 2020)
Nokia 5.1 Plus (mid/late Q1 2020)
Nokia 1 Plus (mid/late Q1 2020)
Nokia 5.1 (mid Q2 2020)
Nokia 3.1 (mid Q2 2020)
Nokia 2.1 (mid Q2 2020)
Nokia 1 (mid Q2 2020)
OnePlus has already released a public beta of OxygenOS based on Android 10 for its latest flagship smartphone and is usually pretty good at bringing the Google software to some of its older phones too. We're not expecting the company to update its entire line of phones as Google does, but if you've bought a OnePlus in the last couple of years you should get Android 10. Here are the phones that already have Android 10:
And the ones we expect will be getting the update soon:
Shenzhen-based manufacturer, Realme, is steadily building a reputation for offering quality smartphones at affordable prices. That reputation will only grow if it continues to deliver on software. The Realme 3 Pro was part of the Android 10 beta program and the company has now confirmed which devices will get Android 10 and when you can expect to receive the update:
Realme 3 Pro (expected Q1 2020)
Realme 5 Pro (expected Q1 2020)
Realme X (expected Q1 2020)
Realme XT (expected Q1 2020)
Realme 3 (expected Q2 2020)
Realme 5 (expected Q2 2020)
Realme 3i (expected Q2 2020)
Realme 2 Pro (expected Q3 2020)
Realme X2 Pro (expected Q1 2020)
SamMobile have tried to compile a list of the devices that most likely will receive Android 10. As the Korean brand promises at least two major Android updates for its devices, almost certainly all smartphones launched with Oreo should be updated:
Galaxy A9 (2018)
Galaxy A7 (2018)
Galaxy A6 (2018) / Galaxy A6 + (2018)
Galaxy A70
Galaxy A40
Galaxy A30
Galaxy A20
Galaxy A20e
Galaxy A10
Galaxy J6 / Galaxy J6 +
Galaxy J8 / Galaxy J8 +
Galaxy M10
Galaxy M30
Galaxy Tab A8 (2019)
Sony managed to get Android 9 Pie out to most of it's more recent smartphones, but the Japanese company tends not to be so quick to deliver. Here are the phones we expect to get Android 10 at some point:
Sony Xperia XZ3
Sony Xperia XZ2
Sony Xperia XZ2 Compact
Sony Xperia XZ2 Premium
Sony Xperia Ace
The Android 10 beta did come to a handful of Vivo phones, so we can expect to see the final version on at least a few of the manufacturer's devices:
Vivo X27
Vivo Nex S
Vivo Nex A
Xiaomi tends to focus on the Chinese market before spreading out software updates into Europe, but with its strength and market share rapidly growing outside of its home nation, Xiaomi could surprise us this year. You might have t wait a while, but these are the phones we expect to eventually be upgraded to Android 10 in Europe.
Xiaomi Mi Mix 3 5G
Pocophone F1
Xiaomi Mi 8 Explorer Edition
Xiaomi Mi 9 SE
Xiaomi Mi 9T
Xiaomi Mi A2
Xiaomi Mi A2 Lite
Xiaomi Mi MIX 2S
​Xiaomi Mi Note 10​ (Pro)
Xiaomi Redmi Note 7 Pro
​Xiaomi Redmi Note 8
It has (unfortunately) become normal to ask the following question: "will I receive the update?" Naively, some people think they will automatically receive it because they have bought a recent smartphone but unfortunately it is not that simple. It is up to the smartphone manufacturer to choose when the update will be performed, if updated.
We update this list every time we receive new information. In the meantime, feel free to comment if you know of any smartphones that will be updated, and also feel free to share your first impressions of Android 10.