New Google Docs For Honeycomb: 404 Improvements Not Found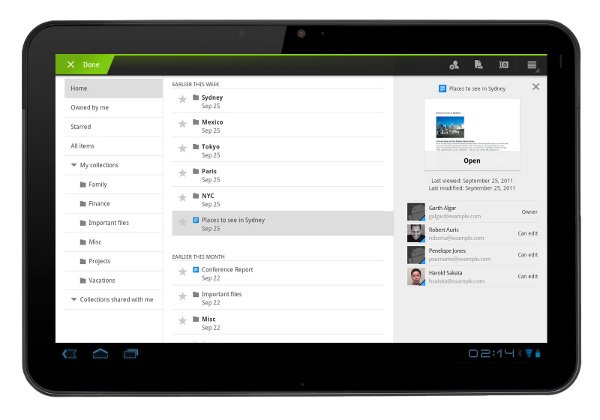 AndroidPIT loves Google Documents, don't get me wrong. But the tablet incarnation of our favorite online text editing tool has let us wanting. The Honeycomb optimized version is no different. True, optically, it's a vast improvement over previous versions, but when you get down to the nuts a bolts of the new release, Google didn't bring their A-game. The text editor is still a pain to use and the normal options we love Google documents (PC version) for or that we would expect from any normal business suit, just aren't there.
More precisely put other then the option of fighting with your tablet to produces a useable document, Google Docs doesn't offer any options. Format, text size, hypertext–404 options not found
Alright, you can make tables with up to, get this, three columns but that can't really be all you're offering us Google. Android is you baby! And you only want the best for your children don't you? With so many apps competing for the mobile productivity prize, it seems like Google would do well to invest a little more care in their mobile port of their popular online document system. The one area where they have made some marked improvement over their competition is the new user interface, but I'm not convinced that's enough to move the app.
According to the Android Market, new improvements include:
Designed for Android to save you time finding your docs
Edits to your documents appear to collaborators in seconds
Make quick changes to spreadsheets
View your documents, PDFs, presentations and more
Upload and convert files to the Google Docs format
Take a photo of printed text and convert it to a Google document
Share docs with your device's contacts
Optimized experience to take advantage of larger screens for tablet users, Honeycomb (Android 3.0+)
Related Google News:
Enter The Chrome Zone: Google Goes Retail