[IFA] Hands on with the new Samsung Galaxy Note Video and Photo Editing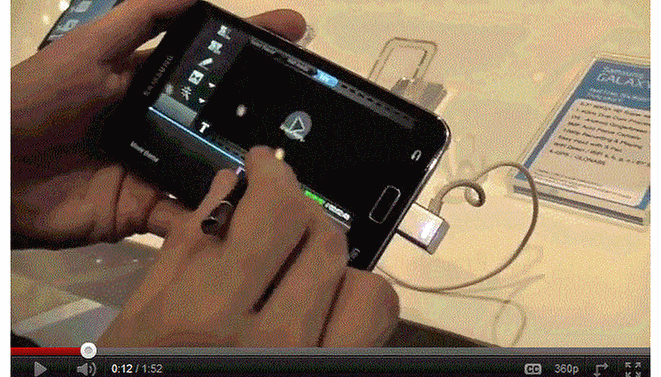 After Samsung officially presented the Galaxy Note at the IFA in Berlin last Wednesday we have to admit that the collective AndroidPIT curiosity was peaked. The AndroidPIT team had been invited to an exclusive Samsung event and had gained access to the Galaxy Note before the official presentation on Wednesday, but we had only gotten a few minutes to play around with it and were eager to explore it some more. As a result, we moseyed on over to the IFA Samsung hall yesterday and got an interview with one of the lead product developers. While we weren't allowed to film the interview for legal reasons, we jotted down what the rep had to say about the Galaxy Note's key features and specs.
The Note is the first Android notepad with S Pen and it's a seemingly brilliant mobile phone / tablet hybrid. There is a correlation with the Galaxy Tab, but the difference is that the Note has the functionality and portability of a smartphone. Its design and functionality is especially productive thanks to the S Pen and S Memo function which make for fast and easy tasking.
The S Pen allows users to
sketch insert images
embed voice recordings in multimedia documents
integrate Google Maps in/into memos
use memos for messaging
Memos can also be integrated to the calendar. The S Planner has a pinch-to-zoom function and to-do lists and schedules can be merged.
While this all sounds fine and good on paper, you really have to get your hands on a Note to appreciate how well integrated the entire system is. First off, the design and over all aesthetics of the Galaxy Note is on par with the entire series of Galaxy Tabs. They are light and comfortable to hold but still have a solidness to them lacking in many lower-end Tablet systems. The S-Pen is also very easy to use and the ability to easily transition between the pen and normal touch pad is very appealing. I also love the ability to use both your finger and the pen at the same time. Having a larger screen then other smartphone on the market makes for less scrolling and transition, and affords a good overview of complicated calendars, long memos, etc.
One claim repeated over and over by Samsung representatives was that the focus of the Samsung Note was media production rather then media consumption. As a Masters student of digital media, I can tell you I was more then a bit skeptical of the claim. Given the clunky input of other tablets on the market, I couldn't imagine how Samsung could pull off a control system delicate enough to allow for real media manipulation on a consumer tablet. After getting my hands on one of the display models, I can't begin to tell you how wrong I was.
The tablet features integrated video and photo-editing software that is comparable to a scaled down version of iMovie or a light version of Photoshop. Using a very intuitive design, you can quickly and easily complete all major functions one would expect in a media editing package. I could go on but I'd rather just show you.
Samsung Galaxy Note Video Editing:
Photo editing with the Samsung Galaxy Note:
What's more with the integrated S Memo app, all produced media can be quickly integrated into email, text messaging, or uploaded to most common web platforms. A great example of the ease of use was resident artist Ivan Prado, who was kind enough to do a sketch of yours truely to give us a sense of the possibilities of the new tablet.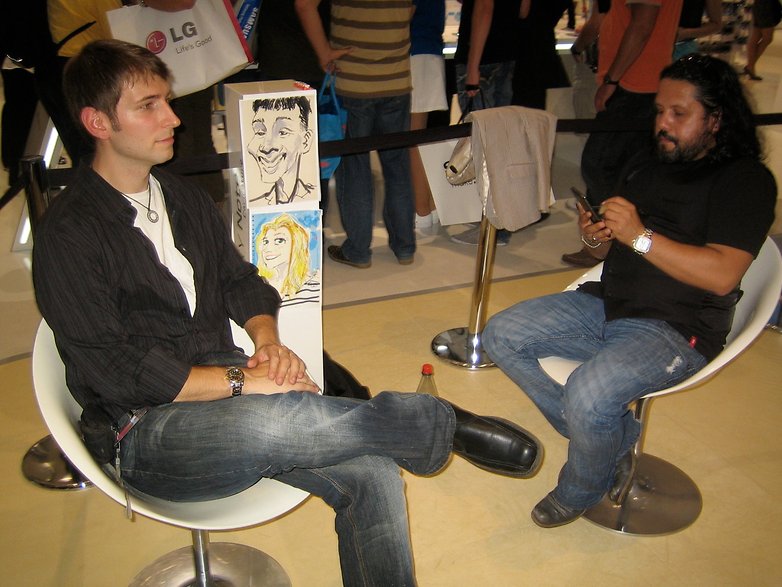 Not a bad likeness, if I do say myself: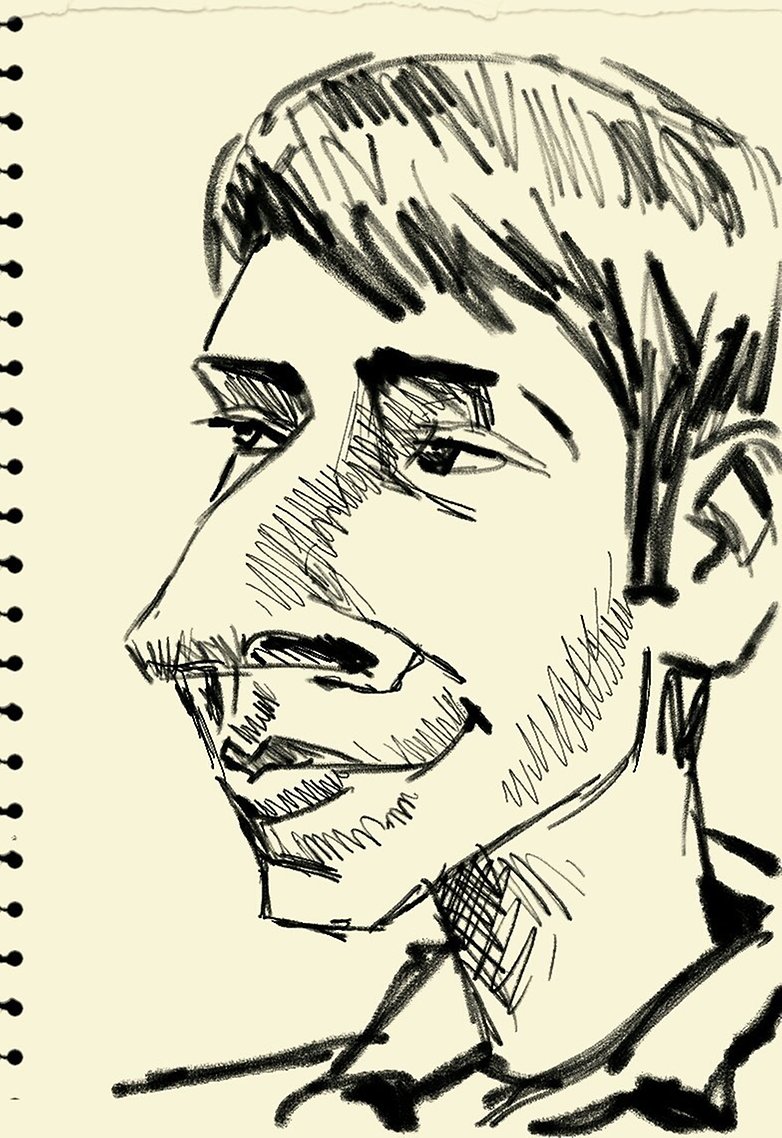 The Korean representative was not able to give us precise details about the global launch date, save for that the Note should be on the market within the 4th quarter of this year. He was not able to tell us anything about how much the device will cost, but we predict it will be in the upper price range. While the device will undoubtedly come with a high price tag, after seeing first-hand what it is capable of, I'm going to have to give some considerable thought into picking one up in the near future.
Aaron Tilton and Jana O. contributed to this article