5 killer apps you have to try this week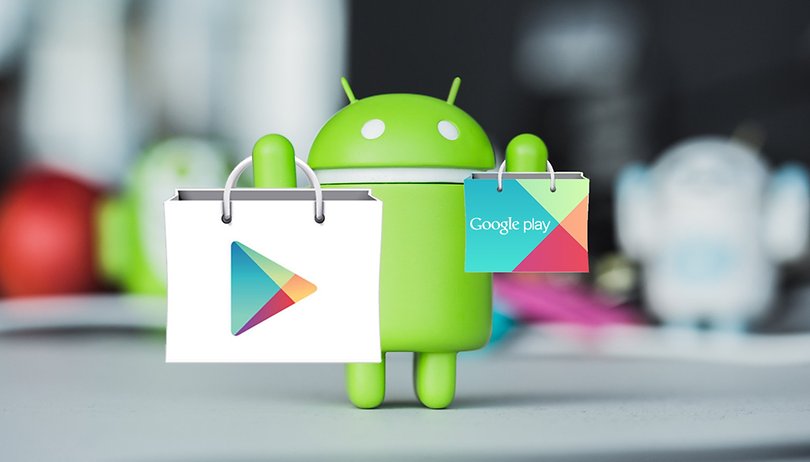 Here at AndroidPIT, we're constantly seeing new and exciting apps on the Play Store. We've tried several new and updated apps this week and picked our favorites. Here are the ones we think you absolutely must try.
Mindomo (mind mapping)
A mind map is a hierarchical chart for visualizing ideas. Mind mapping is helpful for brainstorming, recording and presenting ideas, and even planning projects. The Android app Mindomo is a tool that helps you create mind maps with ease. These maps can be as simple or as complex as you like. You can see what a simple map looks like in the screenshot below on the left, with a central theme and several sub-points. Then in the middle screenshot, you can see where to add detailed notes in each bubble. And finally, you can see a few of the more complex customizations added on the right, like color coding and emojis. Give Mindomo a shot with your work and creative projects!
Get Mindomo from the Play Store.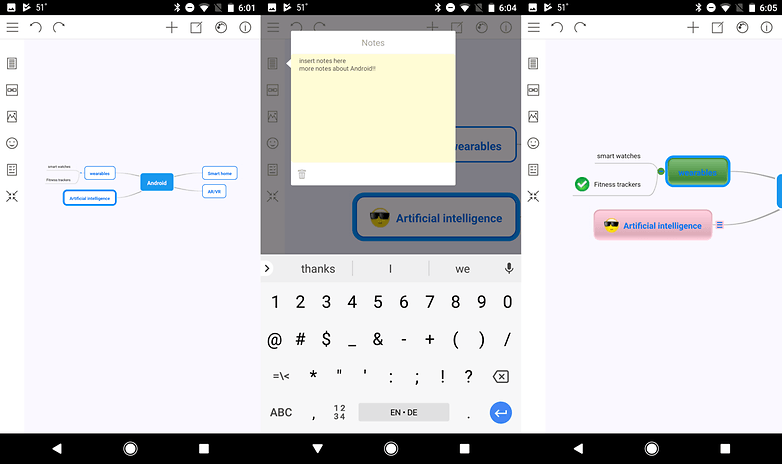 Photomath - Camera Calculator
Whether you're a student, or a bit rusty at doing math by hand or in your head, you'll appreciate the Photomath app. It's a calculator that works with your camera. That means you point your smartphone camera at a handwritten or printed math problem, and it will solve it for you instantly. Better yet, it also breaks down the steps you have to take to get the answer, so it helps you learn. It can even do graphs. This app is pure magic, and will be sticking around on my phone for some time to come.
Get Photomath from the Play Store.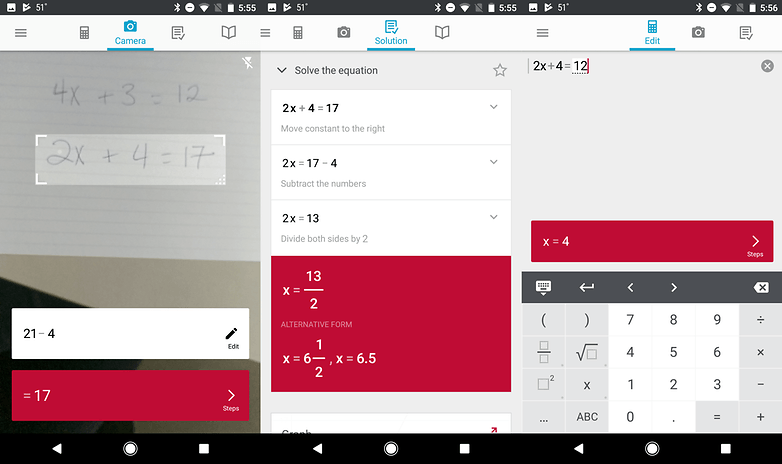 Microsoft Edge
When it comes to Android apps, Microsoft has been upping their game lately. The Preview version of the Microsoft Edge browser is now a lot more powerful in terms of features if you have a Windows 10 PC, since it allows you to pick up browsing where you left off across devices. It's like sharing tabs with Google Chrome. In fact, the app also offers an Incognito mode-like feature called InPrivate. Other cool features include a reading view and voice search. If you like the idea of having a continuous experience across devices, be sure to check out Microsoft Edge.
Get the Microsoft Edge Preview from the Play Store.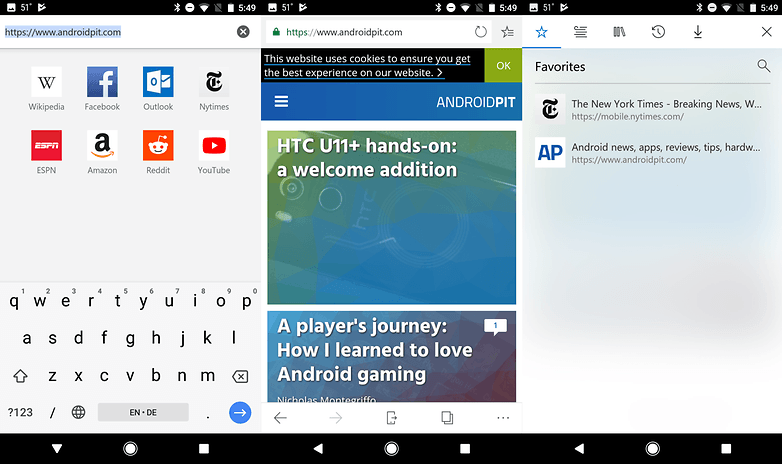 MyRadar Weather Radar
Sometimes a weather widget doesn't give enough detail, or it's just plain incorrect. That's bad enough when there's mild rain, but when more severe weather arrives, you'll be wishing you had a better app. That's where MyRadar comes in. It's a no frills weather radar that tells you exactly what you want to know, down to street-level detail if so desired. You can choose from aerial, road or plain gray map types in the settings, and it can quickly show you time lapse weather over your exact location using the locate button on the bottom left. Don't let yourself be taken by surprise again with this excellent weather app.
Get MyRadar from the Play Store.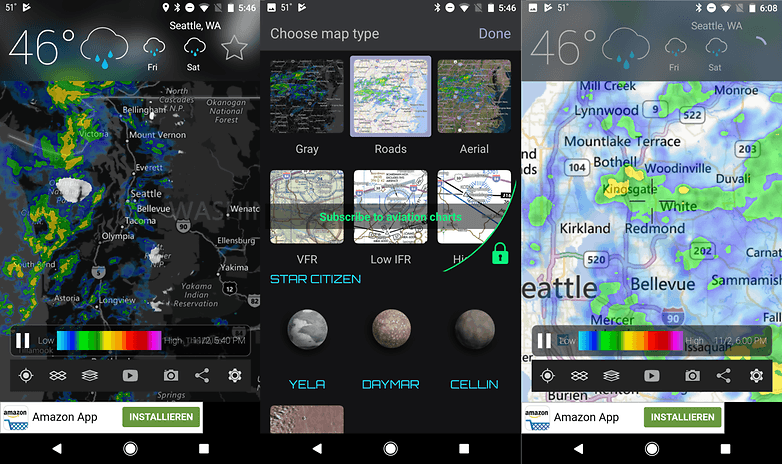 Internet Speed Meter
This is another no-frills app that could be a game changer for some users. Does your mobile data plan have a limit? Do you find yourself in a spotty coverage area chasing a decent signal all the time? Are you wondering whether your network is giving you the speeds you pay for? If you answered yes to any of those questions, then Internet Speed Meter is the answer you've been looking for. Tell it about your data plan (as in the left screenshot), and it'll keep track of how much data you've used this month and give you a warning when you've hit 90 percent. If you're spinning in circles chasing decent speeds, it can display your mobile data speed in the status bar on the top left of your screen and as a persistent notification (as in the middle screenshot). And finally, it can track your Wi-Fi and mobile data speeds in great detail so you can see if you're really getting what your service provider promised. If you want to keep track of your smartphone or tablet's internet usage, this app can do it all.
Get Internet Speed Meter from the Play Store.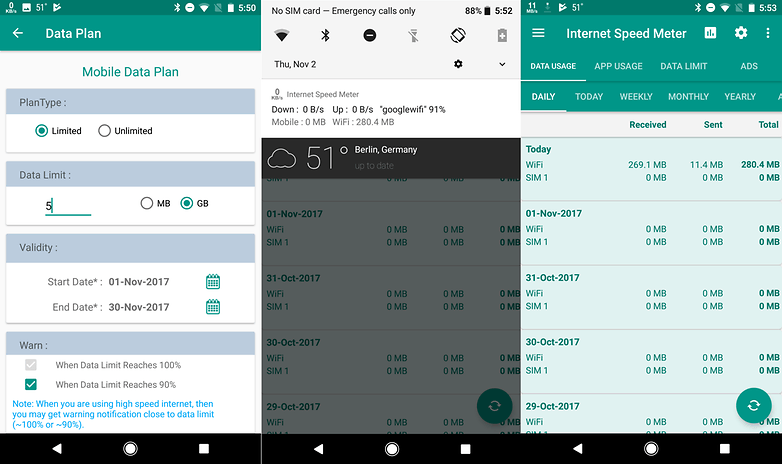 What do you think of these great apps? Are there any you'd recommend we try for next week?