49% Of Workers Lose Up To Five Hours Each Week Dealing With Tech Issues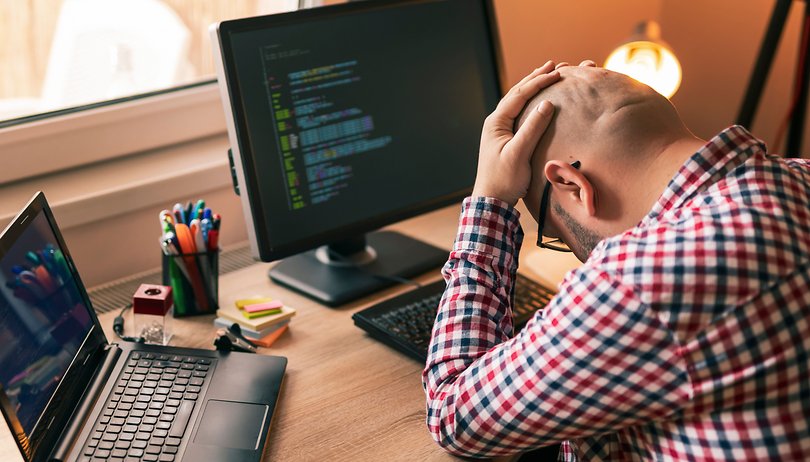 The way we work has changed irrevocably over the past three years and despite rumblings of return to office orders, hybrid work in some shape or form is here to stay.
According to a recent study by Gartner, by the end of 2023, 39% of global knowledge workers will follow a hybrid working model, up from 37% in 2022 as flexibility around work location continues to be a priority.
However with employers increasingly asking employees to either return to the office in a full-time capacity or increase the frequency of their in-office days, there continues to be a disconnect as we navigate the permanency of our altered ways of working.
Looking to the future
"Depending on the industry, some leaders feel in-office working spurs more productivity, while others believe in-office working allows people to connect, create and ignite more innovation," suggests Weston Morris, director of global strategy for digital workplace solutions at Unisys, a global tech solutions company.
"From what I've seen, it all comes down to giving workers some level of control in where and how they want to work. Our research shows that 87% of employees believe a hybrid model creates a very or somewhat effective work environment, which could be the deciding factor in having a happy, engaged worker or not."
Morris also argues that lack of autonomy is a major contributing factor when it comes to employee disengagement. According to research conducted by Unisys, 46% of employees say they are more engaged when following a hybrid model.
A different approach
One way employers can get around this disparity between their own agenda and that of their workers is by adopting an employee experience (EX) program to get a more holistic view of how employees view their employer, their role and how this symbiotic relationship develops over time.
"Companies with very mature employee experience (EX) programs find their employees more engaged today than six months ago at a rate of 74%, compared to those with immature EX programs, which came out to be about 24%," Morris elaborates.
"It was clear in our research that employees and employers feel that an employee experience program significantly impacts employee productivity, talent retention, revenue and profitability."
Bridge the gap
Another way employers can bridge this gap and accelerate the success of a hybrid working model is by investing in technology.
Often seen as one of the biggest hurdles when it comes to optimizing remote work, Unisys has found that 49% of employees estimate they lose between one and five hours of workforce productivity per week dealing with IT issues.
Ultimately, if you want to guarantee your employer is committed to hybrid work, sustainable long-term measures need to be put in place now.
However if you feel like this isn't feasible or even on their radar, it could be time to look for a new opportunity in a company that is adapting to the changing workplace landscape.
Below are three hybrid roles that are doing just that or find thousands more via the NextPit Job Board.
Director, Software Engineering, GE Healthcare, Washington
GE Healthcare is committed to bringing cloud-based solutions to its customers to make healthcare more precise, personalized and accessible. As Director of Software Engineering, you will bring innovative ideas to the table every day, to find better ways of accomplishing and developing the best technical design and approaches to customer objectives. You will also be tasked with fostering a culture of continuous engineering improvement through mentoring, feedback, and metrics. Applicants should have three-plus years' of experience planning, designing, developing, and delivering commercial and/or consumer software along with 10-plus years' of related industry experience. See more details here.
Firmware Validation Engineer, Accenture, San Jose
The silicon design group at Accenture uses the latest silicon technologies and processes across architecture, logic design, verification, physical design, emulation and firmware. It is hiring a Firmware Validation Engineer with experience owning the system design and firmware on hardware prototype projects and development platforms to join its team. Collaborating in a team environment across engineering disciplines, you will develop USB HID based interfaces and boot loaders, code firmware to drive novel display systems and cameras and devise and implement low-latency network interface protocols. View the full job description here.
DevOps Manager, Traffic Engineering, Apple, Raleigh
Apple is looking for a DevOps Manager to lead a team of engineers to run internal and external traffic in a complex and distributed environment with strict privacy and security requirements. The ideal candidate will have knowledge of load balancing, service mesh, and edge deployments along with familiarity with networking, security, logging and application monitoring, and have the ability to lead engineering teams developing in Go, Python, or similar programming languages. Find out more information here.
For thousands more opportunities across tech, visit the NextPit Job Board today. This article was written by Aoibhinn Mc Bride.