4 Effective Ways To Negotiate The Best Possible Job Offer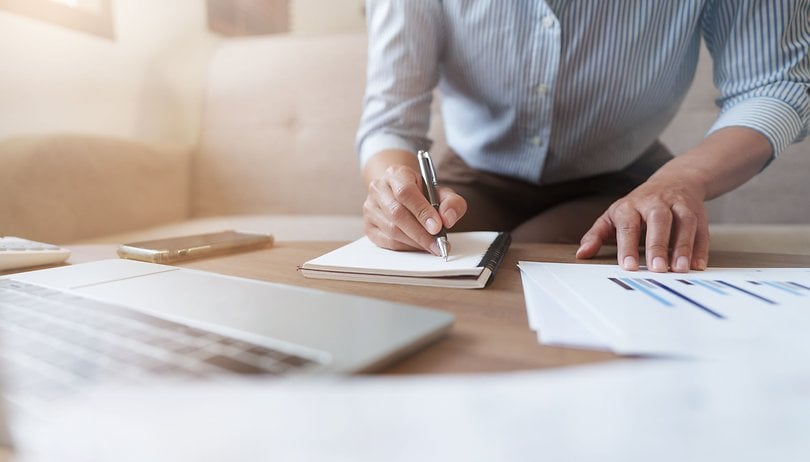 When was the last time you got a salary increase? If it was when you moved to your current role then it might be time to start negotiating again.
Whether it be with a competing company or with your current employer, tech professionals are in high demand in the US, which explains why salaries increased by 2.3% year-on-year.
But 49% of US tech professionals are unhappy with their salary, believing it to be too low, which explains why 52% are considering switching employers this year.
While that's one way to get a salary increase, another is to take advantage of the still hot labor market with your current employer; it's less disruptive to increase a salary than hire a replacement and invest in the necessary training and upskilling a new hire needs.
Whether you opt to stay or go, there are four simple rules to follow if you want to negotiate the best possible job offer.
1. Know Your Worth
The tech sector is fast evolving so if you're skilled in one area, know the worth that can bring to a business. Are there many other people working in the sector with your skillset, and within that, identify your USP. Does your track record speak for itself or do you need to put a figure on the success of your recent project? After all, money talks.
You may be a little out of touch––ask yourself when was the last time you upskilled or learned something new. Tech is constantly evolving, and you need to evolve with it, or you risk getting left behind. Can your employer easily replace your skillset? It's essential to look at industry forecasts and upskill in growing areas, such as AI, gamification, genomics or extended reality.
2. Know The Industry
Research the companies who are hiring and their areas of focus. By understanding the industry, you start to understand your place within it, and the value you bring to an employer, putting you in a better position to start negotiating. It also shows you are knowledgeable, engaged and able to think strategically.
Similarly, what are colleagues with similar experience earning? Ask both men and women so you are aware of gender pay gaps, or you could investigate current job openings on tech-specific job boards like the NextPit Job Board.
3. Know Your Bottom Line
Are you negotiating for more money, or are you open to an increase in non-financial benefits such as increased paid leave, pension contributions or family health insurance. As with all negotiations, knowing your bottom line for a salary increase makes the bargaining easier, as you know what you want. You know what will and won't work for your lifestyle.
For example, flexible working hours might be a deal breaker for those with a young family, but if you're a recent graduate you might have your eyes on the money. Know your bottom line and stick to it.
4. Have An Offer
An alternative job offer is a real bargaining chip when it comes to negotiating a salary increase, especially if you're approaching your current employer who may not want to lose you to the competition.
By exploring the NextPit Job Board and seeing what opportunities (and salaries) are available, you're on your way to getting an alternative job offer? Discover three tech roles below to get started.
Staff Engineer, FourSquare, Seattle
The Role: As Staff Engineer with FourSquare you will work on the company's end-to-end pipelines and contribute in all stages of design, implementation, orchestration, and deployment pipelines.
The Responsibilities: You will be responsible for building, deploying, and orchestrating big data processing pipelines that directly enhance FourSquare's Places products and client deliveries while working with data scientists to bring into production machine learning models that predict Places attributes and quality.
The Requirements: You will need seven-plus years' of experience in software engineering working with production-level code and proficiency, with at least one object oriented programming language, and experience with distributed computing frameworks.
Apply for the Staff Engineer role or browse all available opportunities at FourSquare.
Visual Web Designer, Plaid, USA
The Role: As Visual Web Designer for Plaid you will have the chance to showcase your creativity and design skills as you build a visually stunning and engaging marketing website.
The Responsibilities: You will be responsible for taking the lead on redesigning the website, making it better, more modern, and user-friendly. Collaborating with engineers, you will also develop a scalable and flexible global component system for the site.
The Requirements: You will have an eye for design, ability to balance project speed with attention to detail, strong communication skills, and successful track record of delivering top-notch web design projects.
Apply for the Visual Web Designer role or browse all available roles at Plaid.
Director of Revenue Accounting, MoonPay, New York
The Role: As Director of Revenue Accounting with MoonPay you will lead and oversee the monthly close for revenue, exchange costs, and crypto inventory.
The Responsibilities: You'll review journal entries, account reconciliations and financial statement analytics for revenue and cost of goods sold and drive continuous improvement and reduce cycle time in the revenue monthly close process.
The Requirements: 10 or more years' of experience including both public (Big Four preferred) and private (Pre-IPO preferred). CPA is preferred, and you will need prior experience leading and managing the revenue accounting close process.
Apple for the Director of Revenue Accounting role or browse all available opportunities at MoonPay.
Browse the NextPit Job Board and explore all available opportunities. This article was written by Aisling O'Toole.