2017, what smartphones have you given us so far?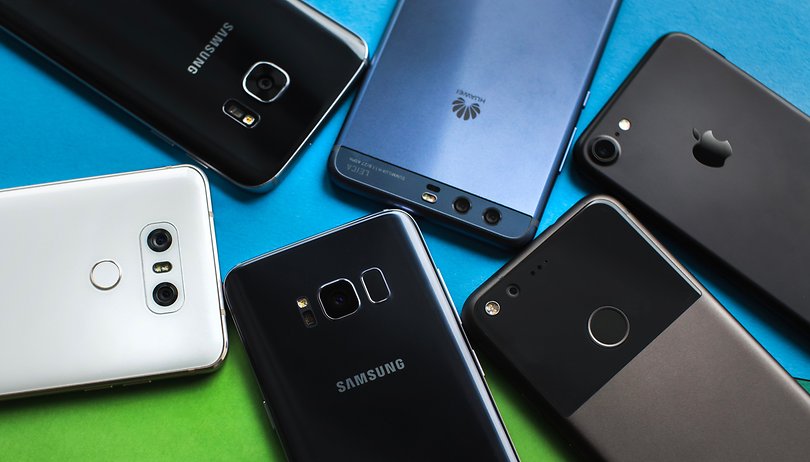 Have we already seen all the exciting phones of 2017 or can we still expect to see more before the end of the year? To answer this question, first we should have a quick look back over all the devices launched so far this year. Do you think 2017 has been a year of upgrades or the opposite? Is this tech so mature now that it really can't surprise us anymore?
BlackBerry
After the return of BlackBerry with the Priv, which was launched in 2016, this year we got another taste of what BlackBerry can still do with the BlackBerry KeyOne. It looks like BlackBerry is still holding on to its identity and the productivity that comes with a full physical keyboard. A 4.5-inch display and a Qualcomm Snapdragon 625 microprocessor aren't the highest level specs you might find in a device focused on the premium business market, but they're features that add some definite value to the device like reduced consumption and together with a 3505 mAh battery, the KeyOne lasts 9 hours and 25 minutes in the PCMark test from 100% to 20%. With intense daily use, this could mean up to a day and a half without having to plug it in.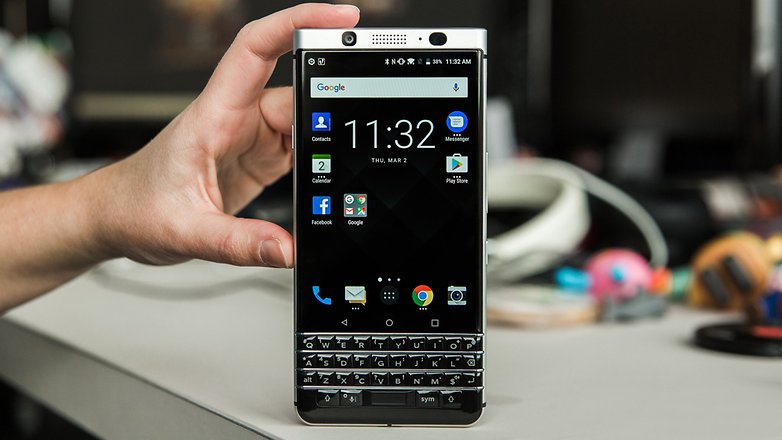 HTC
HTC has been dealing with a pretty rough situation lately, and although it's been able to overcome it, it has had to completely overhaul its design due to the amount of criticism that befell its devices in 2016. The HTC U Ultra comes with a Qualcomm Snapdragon 821 processor, a 5.7-inch display with QHD resolution and an additional 2-inch display for notifications, all powered by a 3000 mAh battery. Keeping in mind that it was launched in January 2017, the older processor model can be forgiven, but the LCD display and 3000 mAh battery may not be enough for this device to keep its head above water. HTC's smaller flagship of 2017, the HTC U11 was launched in May. Although this device still has the 3000 mAh battery, the display was downsized to 5.5 inches and the second screen was removed, giving it much better battery life. On top of that, it having a Snapdragon 835 chip set makes it a really great device.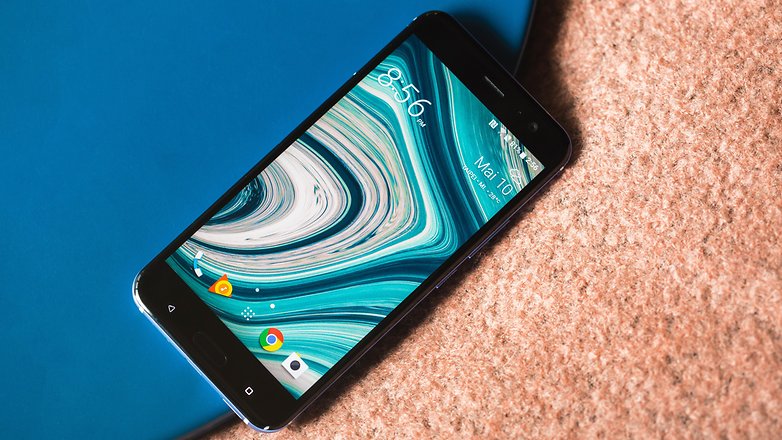 Huawei
Five years ago, this Chinese manufacture was completely unknown and now it's rubbing elbows with the likes of Samsung. In February 2017, it presented the Huawei P10 and P10 Plus. Both are great devices, but we do see a trend that has become custom for brands that have left Asia and moved to the West: they have a line that is similar, not to say a mirror image, to the iPhone. Compared to its predecessors, the small change of only a tenth of an inch doesn't make a huge difference. It comes with a Kirin 960 chip, a 20 MP camera and a battery that is 200 mAh more powerful than the predecessor (which has, inexplicably, reduced its autonomy on the PCMark test). What's weird is that its USB Type-C is a camouflaged Micro USB, which means it only supports USB 2.0 and not 3.1, which the standard dictates nowadays.
Huawei also has its Honor range, which launched its Honor 9 phone in mid-2017. Honor is Huawei's flagship killer. It basically comes with the same specs as its older cousin the P10, and it's a tough choice between the two.
LG
In 2017, the LG G6 pleasantly surprised us with a display-surface ratio of almost 85%, and although it stepped away from the modular concept of its predecessor, the new design made us forget all about it. Its main disadvantage is that it comes with the same processor that its rivals were using last year. More recently, LG has also surprised us with the LG V30. It got rid of the second display, which has been its call sign in the past, but it embraces the entire six inches of display to simulate that second screen. It's also able to shrink the bezel, which allows it to reach dimensions of almost 1 cm less. I think this is a great device, besides the controversy over its f/1.699 aperture, I would have liked a better battery that didn't lose its autonomy over time.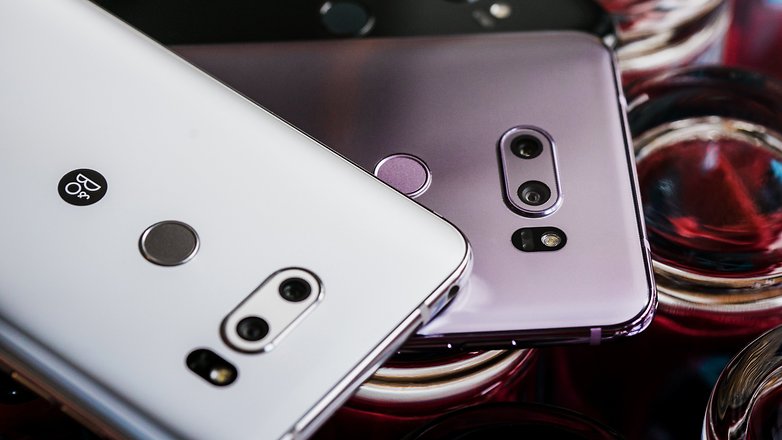 OnePlus
There isn't much to say about the Oneplus 5 that you don't already know, but it's by far the biggest flagship killer out there. It comes in two different versions, 8 GB RAM and 128 GB internal memory in its beefier version or 6 GB RAM with 64 GB in its simpler one. Its Snapdragon 835 chip has seen a price increase recently, so it's had to break away from the direction it was been headed for five years ago, just like Google did after the Nexus 5. There's no MicroSD slot. It has a FullHD display and connection plug which, just like Huawei, isn't a real USB Type-C but rather an adapted micro USB with a USB Type-C plug on the other end.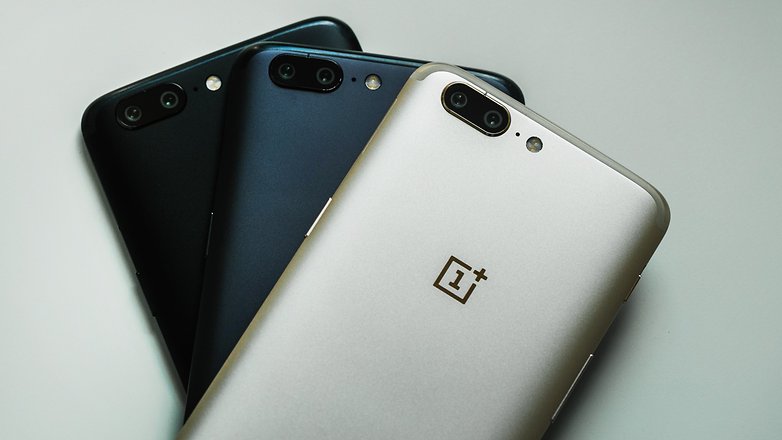 Moto by Lenovo
The fireproof Moto from the Moto G to the Moto Z in 2017: better price balance, services, and an affordable Nexus experience. It overcame the hand-off from Google to Lenovo since the latter knew that its success lies in its identity and so, it kept it. It could be said that it is one of the last devices that still has that Google feel about it and it makes it a balanced model, with a clean and fluid interface.
The Moto G5 is the missing link between the medium and premium ranges. It comes with 3 GB of RAM and 32 of storage, which can be increased with a MicroSD. Everything mentioned above plus an aluminum body makes this device better than average.
The only thing really worth mentioning about the Moto Z2 Force is its shatterproof 5.5-inch display. It's basically an indestructible AMOLED flexible display. Currently, it's also the only manufacturer to keep its modular design with the different mods on the back. This modularity can be used to increase the battery life, add some speakers or even a gamepad. Both the Moto Mods and the terminal jack the price up. Although it doesn't quite reach the $700 or so mark in the high/premium range, it's a competitive market where either you offer something different from the competition and enjoy a warm welcome or you'll be eaten up along the way.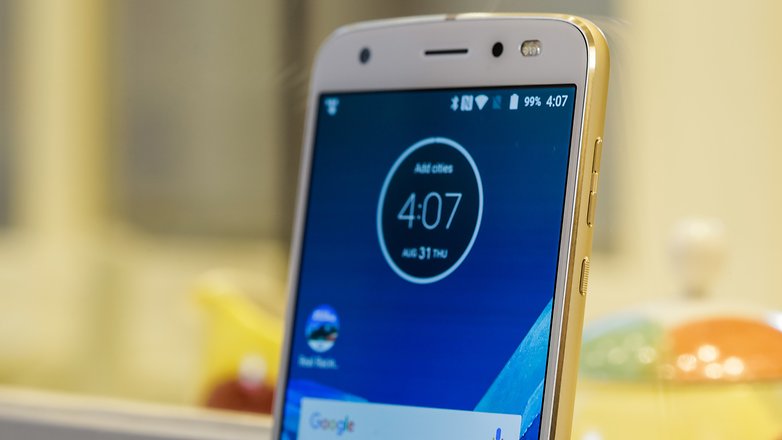 Nokia
Nokia returned in full glory in the hands of HMD Global, aside from its nostalgic trip into yesterday with the remastered Nokia 3310, which it presented at the 2017 Mobile World Congress. Hopefully, it can get it out of the jam that Microsoft put it in for trying to launch a mobile OS that never happened. Both Microsoft and Nokia arrived late on the smartphone market. Nokia, because it was hanging onto its famous and, at the time, all-powerful Symbian. Microsoft, because it showed an OS that didn't work on mobile devices, so it had to shut it down.
This time it looks like it's stomping around, trying to get its hands on everything. It's gone for the entry-level range with its Nokia 3 while the Nokia 5 and Nokia 6 are presented as its medium and medium-premium range. Last but not least, it has the incredible Nokia 8. It was unveiled mid-August but hasn't hit the market yet, but it looks very promising. If Nokia can keep its promises of pure Android updates, it could be stiff competition for Lenovo's Moto range, and the Nokia 8 would become the true flagship killer of 2017.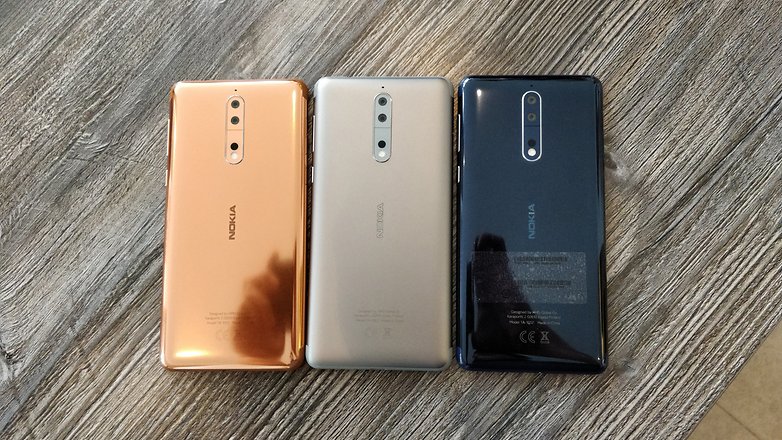 Samsung
Samsung presented its Galaxy S8 and S8+ line in March. Although we can say that design is one of the most subjective aspects of any phone, Samsung has definitely broken away from the iPhone line and created its own identity thanks to the display's edge, which gives it a unique appearance. Both these devices should be carefully considered when talking about the top devices in their respective ranges.
Last week, Samsung presented its highly-anticipated Note 8. Although it doesn't deceive the biggest fans of the series, It really doesn't bring much more to the table than its smaller cousin, the Samsung Galaxy S8+. What does set it apart though is its stylus, which adds both personality and productivity to the Note. It also comes with a display that's a tenth of an inch bigger and 2 GB more of RAM. On the other hand, it has a battery that is 200 mAh less powerful than the S8+ (probably in an attempt to avoid any mishaps like its predecessor) and it's almost 0.5 mm thicker. Lastly, it comes with the long-awaited Android 7.1.1 operating system, which its predecessors have been dying in anticipation for.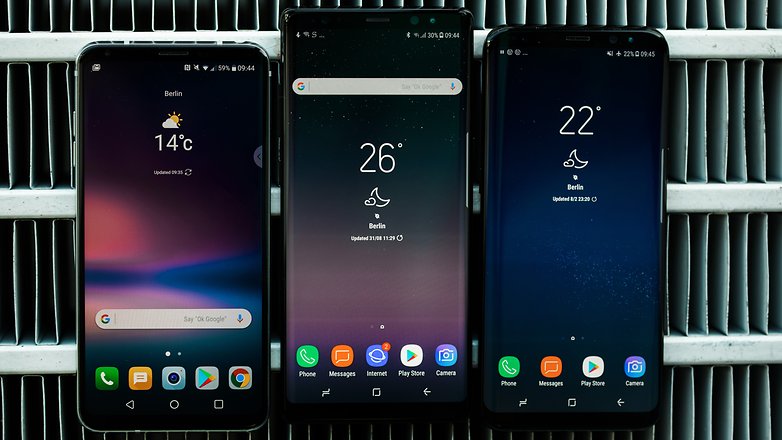 Sony
In February, Sony presented its Xperia XZ Premium, which was the juiced-up brother of the 2016 range-topper, the Xperia XZ. We have to tip our hats to its ultraslow 960fps camera, the only one of its kind on the smartphone market. Sony also increased the battery from 2900 to 3230 mAh - in addition to its 5.46-inch display, its considerable step up from FullHD to QHD won't make a big difference in battery life. On the other hand, it increased its RAM by 1 GB and updated the SoC to a Snapdragon 835. This phone is putting up a good fight against the competition in 2017. So much so that with the XZ1 device, which was presented recently, its biggest update is that it will be the first device sold running Oreo 8.0. It's only been seven months since the Premium released in February and not much has changed. Sony, with its "new" device, shows that it won't break away from its look no matter how much ommibalance has been amortized and now, fans of the series can pay more for fewer specs.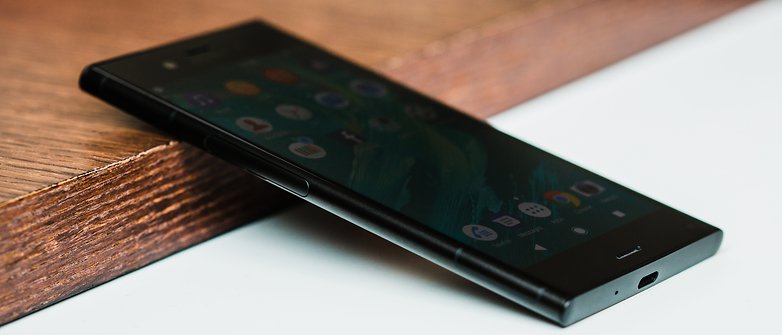 Xiaomi
I've been going back and forth as to whether I should include Xiaomi in this article, but honestly, the Xiaomi Mi 6 is a great device. For some unknown reason, it doesn't want to launch in the West because it has decided not to include the 800 Mhz band for 4G. Could it be that Chinese export companies continue padding their wallets or maybe it's because modifying it for the Western market and getting all the certificates would increase the price and make it less competitive? I'm not really sure. Whatever the reason, until Xiaomi includes that frequency band, it won't land on my radar of devices to consider owning.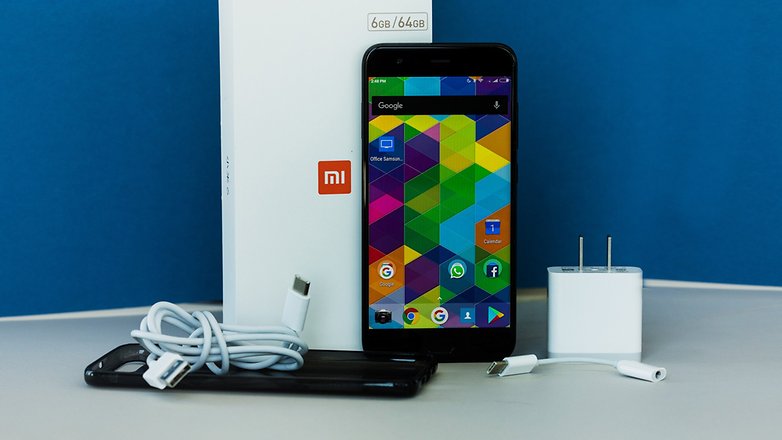 Does 2017 still have something in store for us with terminals that haven't been launched yet like the Mate 10 or the Pixel 2, or should we just start thinking about 2018 models already?