One screen not enough? The ZTE Axon M might be for you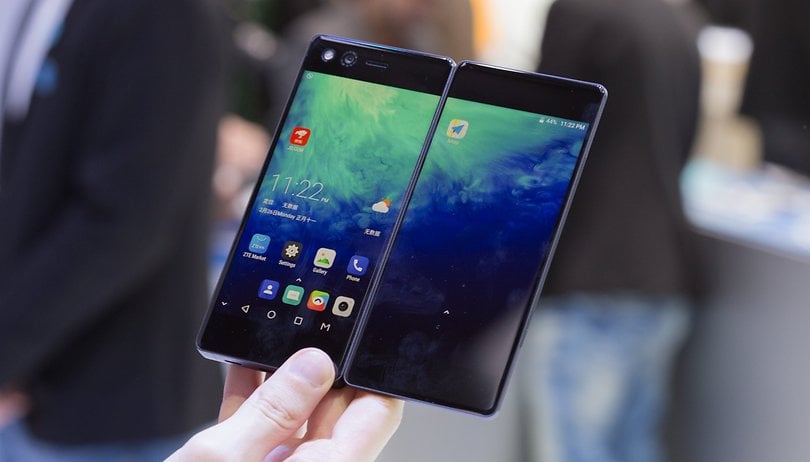 We saw a similar concept several years ago with the Sprint exclusive Kyocera Echo, so the idea of using two screens is not new, but it hasn't been widely tested or used by manufacturers just yet. The ZTE Axon M is therefore a different, but interesting smartphone. Here is our hands-on review. NEXTPITTV
ZTE Axon M design and build quality
This smartphone has a very different design. With a metal structure, it feels durable and the opening and closing mechanism seems to be well-made and long-lasting, and the two halves lock in place with a pretty satisfying click.
It's not at all elegant looking or light to handle with its odd shape and 230g weight. The glass on both sides of the smartphone makes it vulnerable to scratches, too.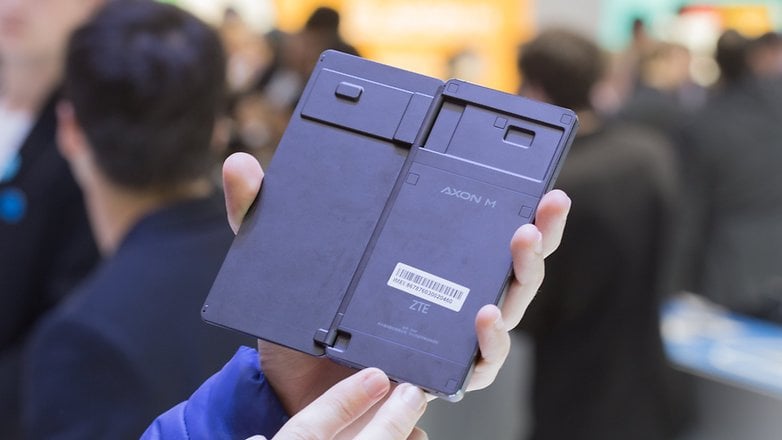 Double display, double confusion
On the front side there is a 5.2" display with 1920 x 1080 pixel resolution, with 16:9 aspect ratio which is coated with Corning Gorilla Glass 5. The smartphone doesn't look great or interesting from this point of view because of the large bezels surrounding the display. But then, the magic happens. By opening the hinged mechanism, a second screen is revealed with the same size and characteristics.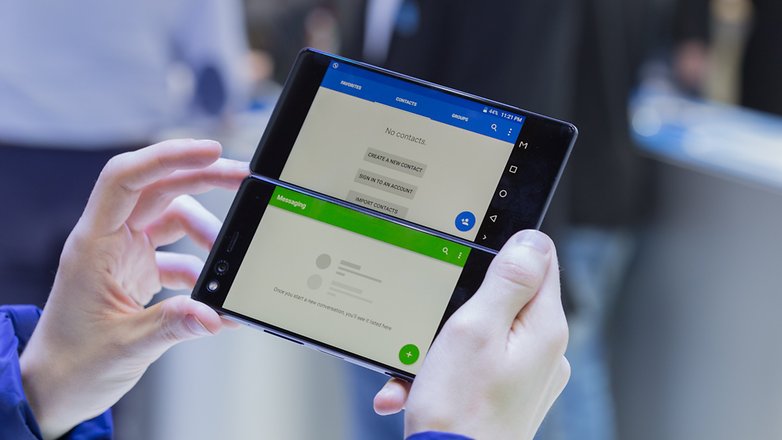 The secondary screen can function as an extension of the main display, as a copy or as a totally separate display. Using this, you can take advantage of the extra space to run two apps at the same time, or watch a video while resting your phone on a table in curtain mode.
We will discuss all the features of the dual display in detail as soon once we have the opportunity to fully test the ZTE Axon M.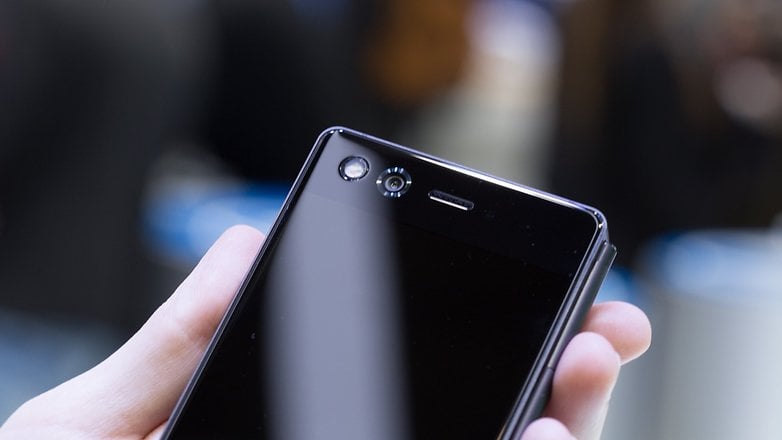 Double the screens, half the comfort
Of course, the features offered by the dual display are undoubtedly impressive and can be useful from time to time. But in everyday life? The dual display is always exposed and could potentially be damaged. If you place this smartphone on any surface, one of the two displays could become scratched.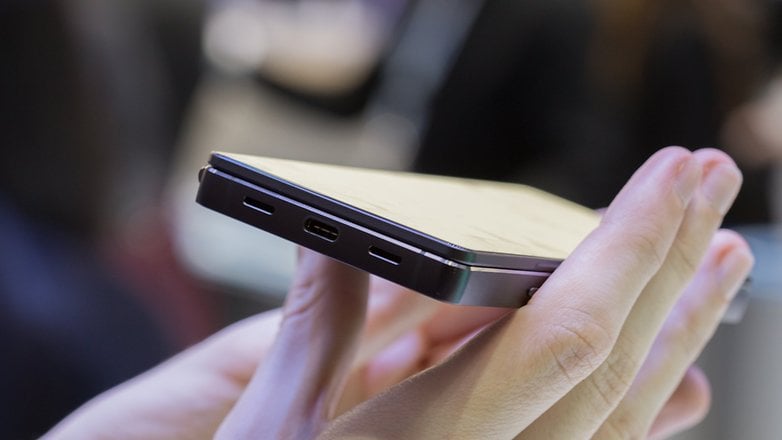 The fingerprint sensor is located on the left, similar to the Razer Phone, and it's uncomfortable to reach. It's also not possible to use the second display as the main display to correct the problem.
The ease of use is also affected by the dual display when opened, as its difficult to grasp the phone, but I want to wait until the full review to see if this is actually a problem in daily use, or something I just need to get used to.
These features will cost you
If you like the idea of a two-screened smartphone, there's good news: the device is already available in the US through AT&T at a price of $724.99, or $24.17 per month. This is up there with the current top-of-the-range smartphones such as the Galaxy S9, and features are not quite up to scratch when you take this pricing into account.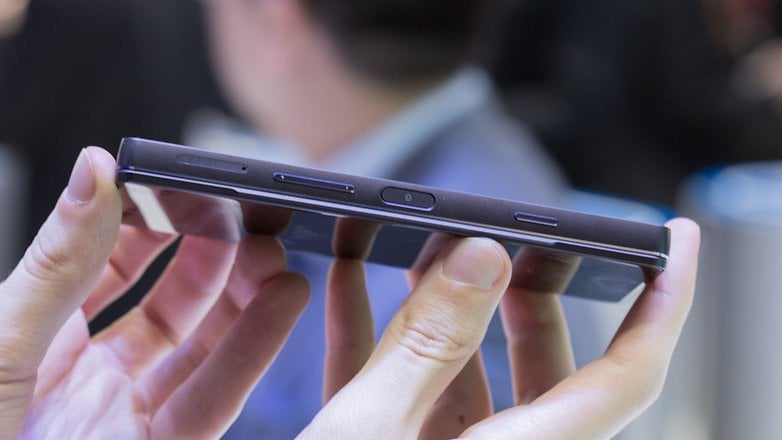 ZTE Axon M technical specifications
| | |
| --- | --- |
| Dimensions: | 150.8 x 71.6 x 12.1 mm |
| Weight: | 230 g |
| Battery size: | 3180 mAh |
| Screen size: | 5.2 in |
| Display technology: | LCD |
| Screen: | 1920 x 1080 pixels (424 ppi) |
| Front camera: | 20 megapixels |
| Rear camera: | 20 megapixels |
| Flashlight: | Dual-LED |
| Android version: | 7.0 - Nougat |
| User interface: | EUI |
| RAM: | 4 GB |
| Internal storage: | 64 GB |
| Removable storage: | microSD |
| Chipset: | Qualcomm Snapdragon 821 |
| Number of cores: | 4 |
| Max. clock speed: | 2.2 GHz |
| Connectivity: | HSPA, LTE, NFC, Bluetooth 4.2 |
Final verdict
It is really difficult to make a full judgment based on the first impressions of this ZTE Axon M. The idea of using a double screen is really interesting and deserves to be thoroughly tested. At the same time, the lack of ergonomics with the smartphone could be a problem for many users.
Keep your eyes peeled for when we give you our final opinion of this unusual device when we receive our test device. What are you impressions so far?