You should ditch any smartphone without Bluetooth 5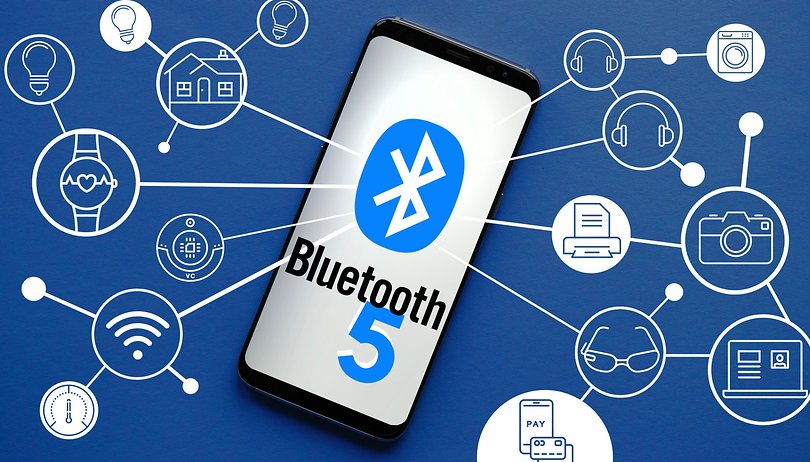 Bluetooth 5 isn't just another generation of Bluetooth. It marks a significant change in the way we connect to other devices. It's the ability to share a movie between two people without having to bother the rest of the train or bus or to speak hands-free without caring where you left your phone. From now on, your life is going to drastically change if your smartphone comes equipped with Bluetooth 5. NEXTPITTV
Bluetooth 5, a new way of communicating
In 1994, a new standard of device-to-device communication was born. The Swedish company Ericsson led the way to unify wireless technology at the time, just like in the 10th century when King Harald Bluetooth united the vikings under one nation. In honor of this king, the new wave was christened with his name and in 2017, the fifth generation is bringing us a new dimension to communicate with the objects around us.

Having Bluetooth 5 on our phones means we will also have a much closer connection with smart objects around us. Bluetooth 5 is faster, stronger and it can reach up to four times further than the previous version.
Hands-free calls and having to get closer to your phone because you're losing connection is a thing of the past with Bluetooth 5 devices. Now, you can go anywhere in your house without losing your call connection no matter where your phone is. It's all thanks to Bluetooth 5's ability to hold a high bandwidth for more than 100 meters. The distance Usain Bolt can run in 9.58 seconds takes Bluetooth 5 milliseconds.

We already have devices that synchronize by Bluetooth, but until now you could only listen to music on one speaker or one set of headphones. With Bluetooth 5, you can now connect multiple devices.
More data, farther, faster = Bluetooth 5
Bluetooth's range is between NFC and Wi-Fi. Its main advantage is its security. Encrypted information moves from one device to another, which makes it especially useful for devices that monitor our health or even manage payments, although we're not quite there yet. Wi-Fi networks in our houses are saturated and Bluetooth 5 can help decongest them by controlling a large part of the IoT devices that are connected to Wi-Fi, like speakers, TV or the coffee pot. Also, thanks to BLE (Bluetooth low energy), you may not have to depend on plugs as much since you'll use less power.
Bluetooth 5: new devices that will shape the future of the IoT
Our smartphones are slowly starting to become remote controls for all electronic devices around us. Not just fitness trackers or headphones; we can now control vacuum cleaners, light bulbs and even cars with our phones.

In March, the first devices with this new technology, which was announced just a bit less than a year ago, arrived onto the market: the Samsung Galaxy S8 and the S8+. The second, the Xiaomi Mi 6, was released to the Chinese market at the end of April. The next devices that will come with Bluetooth 5 will be the HTC U 11, which will be launchedon May 16, and the Sony Xperia XZ Premium, which should arrive in stores this summer.

These four devices are the first to take a gamble on this improved version of Bluetooth but it's safe to say that after spring, we'll probably also see this spec on the OnePlus 5, Samsung Galaxy Note 8 and how could it not be on the Google's new Pixel phones.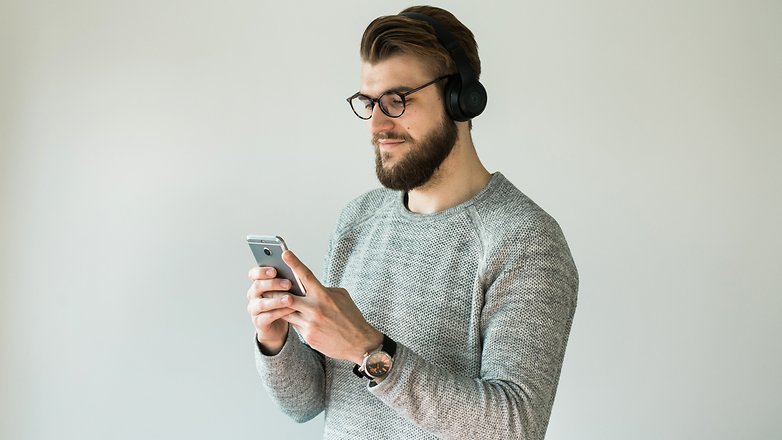 Bluetooth 5: features and the possibilities it offers
Bluetooth 5 doubles the speed and range
The fifth generation of this short wave, which moves in the 2.4 GHZ range, has much more reach and is faster than the previous versions. It provides low energy consumption and high security with encryption (which meets the defense standard of the US government), and it's also twice as fast, up to 5120 kbps.

Bluetooth 5 quadruples the range of Bluetooth 4.0, which is up to 60 meters. In other words, at 240 meters, BT5 maintains a speed of 128 kbps and at 120 meters, it has 500 kbps. On the other hand, this new generation is also capable of having 8 times more connections than the old standard.

Bluetooth 5 supports BLE (Bluetooth low energy), which was introduced in version 4.0. This way, the increase in speed and range doesn't affect the power consumption of BLE devices.
Bluetooth 5: a new dimension for audio
At first, this increase in distance, speed and the number of connections will affect the number of devices that we can connect to and the amount of information we're able to send. This is already directly affecting us.

With the Galaxy S8, we can connect two Bluetooth headsets at the same time. This way, two people can listen to the same song at the same time without bothering everyone around them. However, with video on the S8, we've noticed a bit of a delay in one of the two connected headphones, but we hope that this gets better with software updates. In the 5.0 version, audio doesn't have any special compression to improve quality but this aspect is expected to be enhanced in the standard review in 2018, possibly on version 5.1.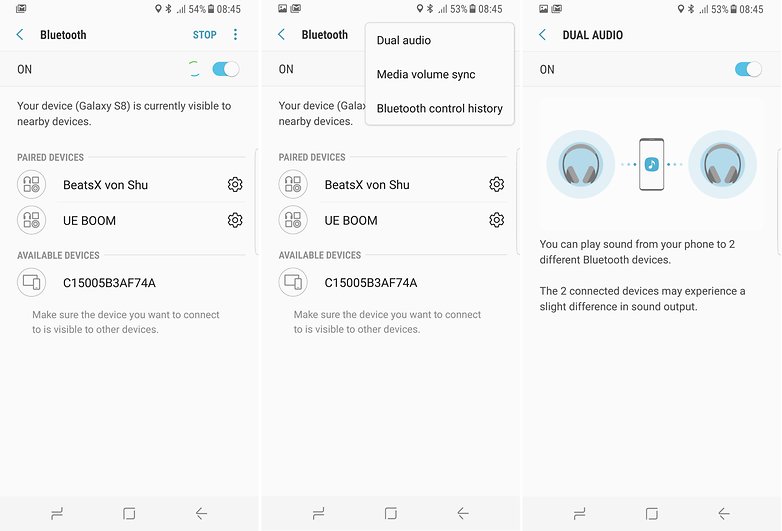 The second (and in my opinion the most important) thing is that with a larger amount of data, sound quality could increase until there's no difference between it and using a cable. Currently, audio compression though Bluetooth, SBC, is worse quality than that of a CD, since it usually transmits at about 328 kbps. But this speed is n't an issue for Bluetooth 5.

Sony already has a technology called LDAC that sends audio through Bluetooth at 990 kbps, which is a perfectly manageable transmission speed for Bluetooth 5.
Bluetooth 5 is the future
In four years, there will be more than 48 billion smart devices in the world, of which around a third will have Bluetooth connection. In other words, there will be several billion devices to connect to our smartphones. Obviously, Bluetooth standard will be one of the leading players in the Internet of Things (IoT).

It's already the king of communication among wearables, and many Smart Home devices also communicate with this "blue" wave. So the only thing that remains for the future is to push the boundaries.

An obvious future is one where we can control more devices than we currently do with our smartphones. Soon, we may be able to change channels via Bluetooth as well as increase and decrease the temperature on the thermostat or the brightness of the lights in our living room.

Bluetooth holds a lot of potential in the field of virtual reality with this new speed. With a strong connection between VR headsets and other devices, we won't have to put our smartphones inside the headset anymore. Phone displays could have a razor-sharp resolution without sacrificing battery life and VR headsets could have their own screen with a proper resolution for its purpose. This would also considerably reduce the weight of the device.