Xiaomi Smart Home: Everything you need to know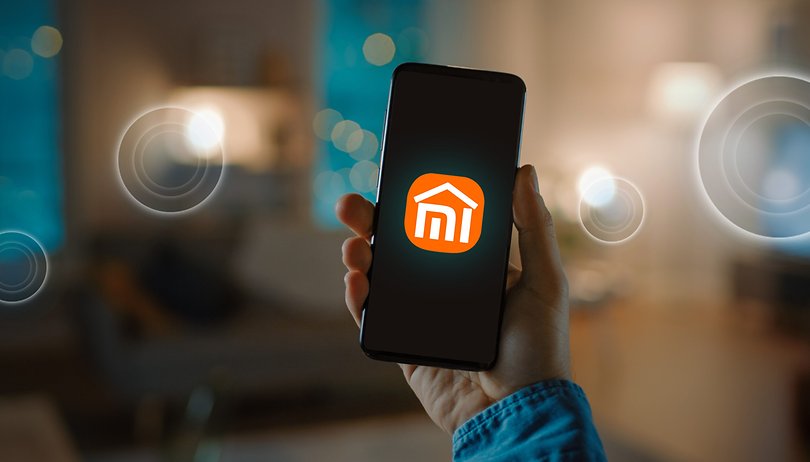 Xiaomi offers a vast catalog of devices for the smart home. Ranging from robot vacuum cleaners to Smart TVs, smart doorbells, or smart light bulbs, NextPit presents Xiaomi's range of smart home products.
Equipping your smart home can quickly become a headache, as there are different brands with more complex offerings compared to the rest. One way to make things easier is to choose a brand that has an entire ecosystem with all the products you might require. Xiaomi is one of those brands, which is why we have cobbled together this buying guide.
In this buying guide, we'll show you the basics on getting started with your Xiaomi smart home. We'll also introduce you to the brand's main offerings of connected devices in order to help you make the right selection based on your requirements.
Jump to:
Understanding Xiaomi's smart home catalog
Xiaomi is a relatively young Chinese brand that has managed to carve out the lion's share of the smartphone market over the past few years, where it has even become the second largest smartphone manufacturer after Samsung, placing it ahead of Apple in 2021. With an impressive growth rate, the brand has begun to invest more of its resources in other markets that include the connected home.
As for its smartphones, the Chinese giant offers several ranges with products that are sometimes very similar. And as with its smartphones, Xiaomi offers extremely practical and functional devices at prices lower compared to those from industry leaders.
On its official website, Xiaomi classified products of its smart home catalog across four categories: smart home, household devices, air purifiers, and TV & media.
You will find within this range robot vacuum cleaners like the Xiaomi Robot Vacuum-Mop 2S, air purifiers like the Smart Air Purifier 4 Pro, Smart TVs like the Mi TV P1, or interesting products like smart water fountains for your pets. In this buying guide, we focused on the most important categories and relevant products.
Xiaomi also sells smart devices through its sub-brands like Dreame or Mijia. Dreame is a brand that is solely focused on robot vacuum cleaners while Mijia produces devices for everyday use like food processors. While Dreame is gradually making a name for itself in Europe, especially with the excellent L10s Ultra, Mijia is mainly focused on the Chinese market for the moment.
Do take note that Xiaomi does not market all of its connected devices in Europe. In its home country China, it is possible to find hundreds of different references. Certain European countries like France are entitled to only a part of the entire Xiaomi range. Needless to say, anyone living Stateside who wants a Xiaomi product will have to go through grey imports.
Xiaomi Mi Home: The application at the center of all interactions
The Xiaomi Mi Home application is the nerve center of Xiaomi's smart home ecosystem. This app available on Android and iOS, being the central hub through which you will control all your Xiaomi smart devices. The devices will synchronize to the app to give you full control at all times.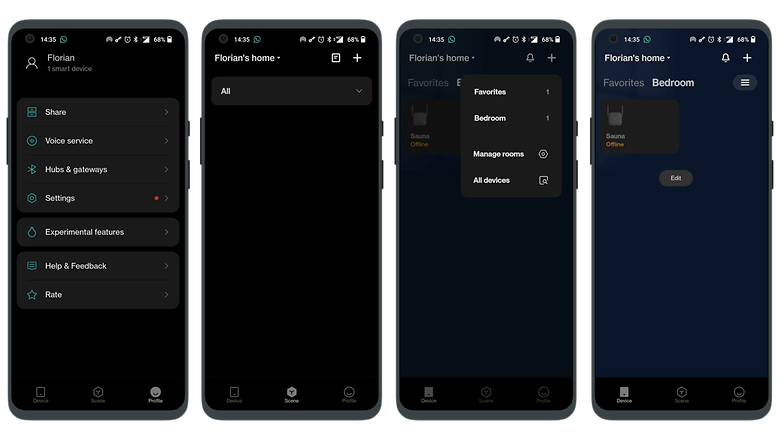 The app's interface is split into three tabs namely Device, Automation, and Profile. The Device tab is the most important one, where you will have an overview of all your devices. It is here where you will be able to add or remove devices, and create new rooms in your home.
As the name suggests, the Automation tab allows you to create scenes with a series of actions that will be automatically triggered based on a particular action. For example, you can set up a cleaning cycle with your robot vacuum cleaner as soon as you leave for work in the morning.
Finally, in the Profile tab, you will be able to customize your profile as well as access some features like voice control, assistance, or settings.
What is Xiaomi Gateway?
In addition to the Mi Home application, if you want to link your devices together, you will need a gateway. A gateway is a device that will help you facilitate communication between your different connected devices so that you can control them all remotely from the same central hub.
You can do without the gateway and use your Xiaomi connected devices only with the Mi Home application. The Gateway will only be really useful if you want to link your devices together to create advanced automated or preset actions.
For instance, Xiaomi sells a door and window opening sensor. With the Gateway, you can connect it to your smart light bulbs so that the light turns on as soon as you enter a room.
Smart devices communicate through different protocols and in Xiaomi's case, it relies on the high-level ZigBee protocol. Xiaomi's gateway is simply known as Gateway and has arrived in several versions over the years.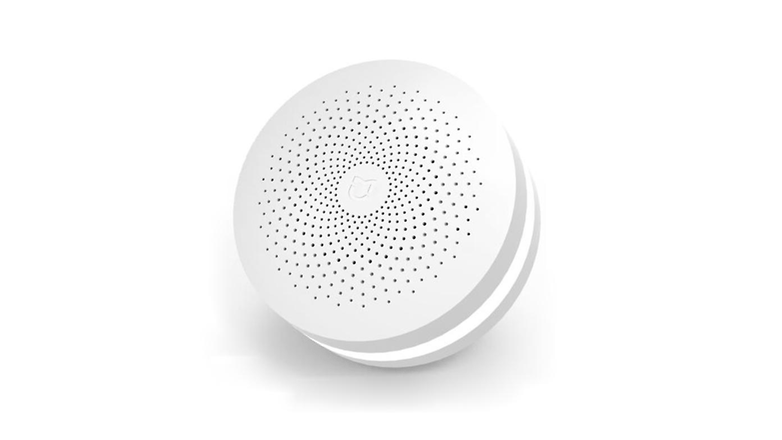 Currently, you can choose between the Xiaomi Gateway 3 and the Xiaomi Aqara Hub. These two models differ in that the Gateway 3 lacks a speaker and LED, unlike the Aqara Hub, which sacrifices Bluetooth connectivity. The Gateway 3 is more aesthetically pleasing and does not need to be plugged directly into a power outlet, unlike the Aqara hub.
Xiaomi's smart home ecosystem
As mentioned above, Xiaomi's range of connected devices is quite extensive. We have therefore selected for you only the main products, classified according to the different themes.
Xiaomi's robot vacuum cleaners and/or mops and vacuum cleaners for your smart home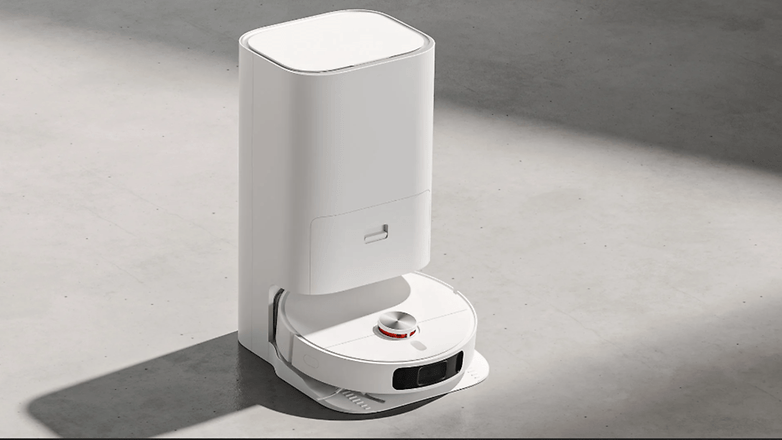 Whether you're looking for a cheap basic model or a sophisticated robot vacuum cleaner, you'll find a Xiaomi robot vacuum cleaner that fits your search. Prices start from $299 for the Xiaomi Robot Vacuum-Mop 2S and go up to $900 for the Robot Vacuum X10+ GL - after taking currency conversion into consideration.
Xiaomi is not the reference point when it comes to robot vacuum cleaners, but it does offer decent robot vacuum cleaners that gets the job done, but have yet to achieve the brand recognition of Roborock or Ecovacs.
The Robot Vacuum X10+ for example incorporates advanced technologies such as LDS Navigation with S-Cross AI™ 3D obstacle avoidance system. The MJA1 security chip enables encryption of card transmission and cloud storage.
In terms of features, Xiaomi's robot vacuums tick all of the right boxes. The suction power can go as high as 4,000 Pa, which is much higher than what the average robot vacuum cleaner offers. When it comes to cleaning the floor, the mops are made of microfiber to deliver a more efficient cleaning without leaving any streaks behind. Thanks to ultrasonic recognition of carpets, mops are automatically lifted and the suction power increased to avoid soiling and to clean your carpets efficiently.
Some models come equipped with a camera and have the TÜV Rheinland Cybdersecurity, a Privacy Protection Standard certification to guarantee the protection of personal data. The camera only detects objects of any kind such as cables, socks, or fans, with all image data being processed locally.
For models with self-cleaning docks, Xiaomi has gone all out so that you really don't have to do much at all. Mop cleaning and emptying of the dust bin is a fully automated process. The X10+ GL's fully automatic all-in-one smart station, for example, supports functions such as automatic dust collection, mop washing, heat drying, and refilling.
Also, the S-Mopping assistant™ enables connected filling management. It connects the all-in-one station to the robot vacuum to intelligently redistribute water to ensure uninterrupted mopping whenever the sensor detects that the clean water tank level is low.
Finally, Xiaomi robot vacuums are upgradable because thanks to updates via OTA, the brand adds or improves the functionality of these robot vacuums over time with each new firmware update.
It should also be noted that Xiaomi also markets vacuum cleaners of all kinds via its sub-brand Dreame. Both Dreame and Xiaomi models share some technical specifications as well asthe Xiaomi application.
In addition to its robot vacuum cleaners, Xiaomi also sells basic vacuum cleaners such as the Mi Vacuum Cleaner Light, the Mi Vacuum Cleaner G10, or the Truclean W10 Pro Wet Dry Vacuum.
Xiaomi's connected air purifiers and humidifiers for your smart home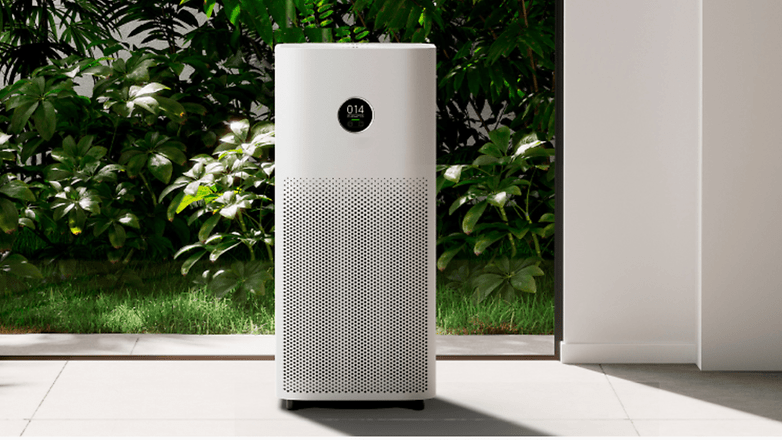 Xiaomi offers a fairly extensive range of air purifiers for your home. The most affordable model is the Mi Air Purifier 3C at $150 (after conversion) and prices go up to $400 (after conversion) with the Smart Air Purifier 4 Pro.
The entry-level and mid-range models don't really stand out from the competition. To filter the air, Xiaomi's purifiers use particle filters and activated carbon. With their recommended surface area of up to 60 m² and a filtration rate of up to 400 m³/h, they are rather average on the market. The models from LG, Phillips, or Dyson are clearly superior but they are still more efficient than some models from the likes of IKEA.
However, the Smart Air Purifier 4 Pro plays with the big boys in the major league. With an effective coverage of 60 m², its optimized HEPA filter, its ionizer, and its filtration rate of 500 m³/h PM, it is more interesting compared to models like the Dyson Purifier TP07. It can filter particles from PM 2.5 to 10 and its filter can last for almost a year before requiring a change.
Xiaomi's air purifiers have the advantage of also being compatible with Google Assistant and Amazon Alexa voice assistants.
Xiaomi also offers smart humidifiers like the Mi Smart Antibacterial Humidifier and Smart Humidifier 2.
Xiaomi's smart bulbs and plugs for your smart home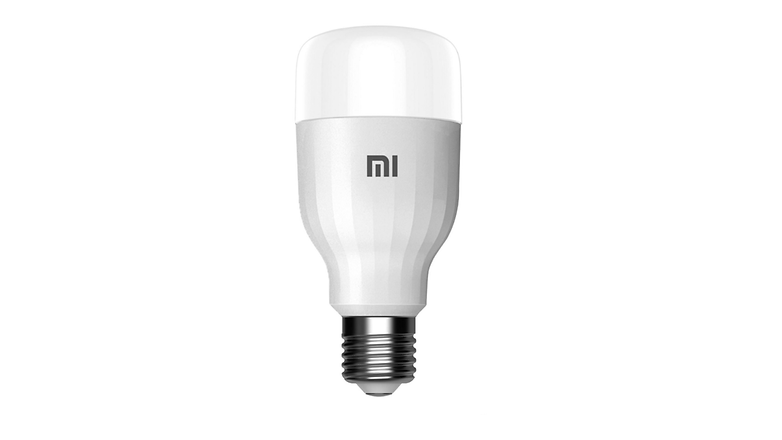 Xiaomi's smart bulb range is still in its infancy in most parts of the world. For now, the only products available are the Xiaomi Mi LED Smart Bulb in white or color, the Mi LED Desk Lamp 1S, and the Xiaomi Yeelight LED Lightstrip.
Xiaomi's connected light bulbs are compatible with Google Assistant, Alexa, and Apple HomeKit. Like most other smart bulbs, they offer color temperature adjustment that should be able to suit any mood.
Thanks to the Sunrise mode, the Mi LED Smart Bulb can mimic the first rays of sunlight to ensure that you are not awakened rudely in a blinding flash of light. The sunset mode does the same thing in reverse to help you fall asleep better.
To ensure your legacy devices can be connected, you can opt for the Xiaomi Smart Plug which will most probably require an adapter for use outside of its home country. An adapter will be necessary because although the plug might feature two round pins for phase and neutral, it does not have a grounding pin, which is mandatory on wall sockets in selected countries for safety reasons.
Hence, you'll need to connect it to a grounded adapter to secure your devices.
Xiaomi's smart doorbells and security cameras for your smart home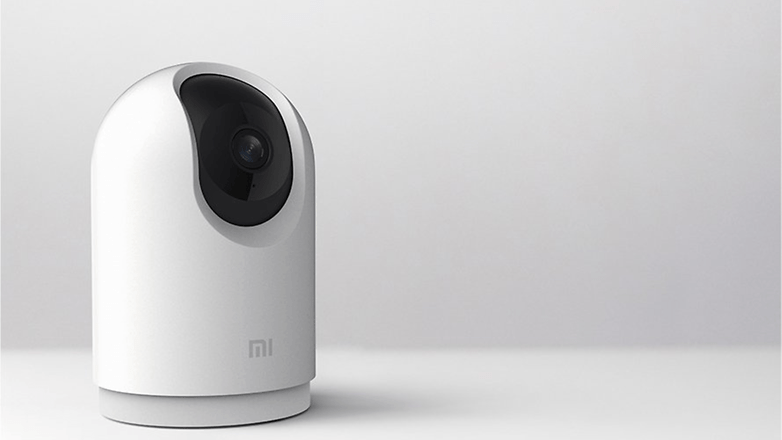 Xiaomi also has a range of devices to secure your smart home. Security begins at the front door, which is why the brand has created the Smart Doorbell 3, a connected doorbell with 2K resolution, real-time monitoring, motion notification, AI facial recognition, and two-way audio communication.
Regarding security cameras, Xiaomi offers both indoor and outdoor cameras. For your home, you can choose between several 360° cameras. These cameras offer features such as noise reduction with dual microphone or dual band Wifi. For most models, you can choose between 1080p and 2K resolution models.
Xiaomi's 2K cameras like the Mi 360° Home Security Camera 2K Pro even shoot in color in low light conditions, unlike other security cameras. When you are not using them, you can hide the lenses to better protect your privacy.
Moreover, data transmission is fully encrypted for added security. You can choose to store the videos on a local micro SD card, NAS, or in the cloud. Prices for Xiaomi's indoor cameras range from $39.99 euros to $79.99 euros.
As an outdoor solution, you can opt for the Mi Wireless Outdoor Security Camera 1080p, a wireless camera that films in 1080p. It has a 130° angle of view, people detection thanks to passive infrared, a 90-day battery life, and IP65 certification against water and dust.
It also incorporates Xiaomi's WDR and intelligent night vision technology which, according to the brand, allows you to record clear and detailed images even in the dark and in backlight. The camera is accompanied by an independent indoor receiver capable of managing up to four cameras.
Xiaomi also offers the Mi Door and Window Sensor 2, a handy door and window sensor.
Xiaomi Smart TVs, projectors, boxes, and TV sticks for your smart home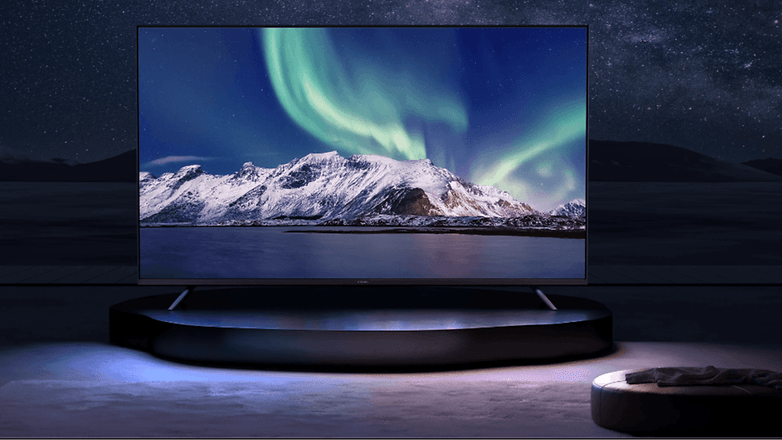 Xiaomi is certainly not one of the names that pop up when Smart TVs are mentioned, but the brand is gradually developing its range and offers models with quite interesting value for money. Xiaomi's Smart TVs start at $299 (after conversion) for the A2 32" TV and the range extends to the Mi TV Q1 75" at $1,799 (after conversion).
In terms of size, Xiaomi doesn't go as far as other brands like LG or TCL that offer screens that are over 100 inches. Its largest Smart TV measures 75 inches. The brand offers HD, FHD UHD 4K Smart TVs but does not currently offer an 8K TV.
Most of Xiaomi's Smart TVs rely on LCD panels, although the most expensive models incorporate QLED technology. Some models, such as the Mi TV Q2, have Dolby Vision, HDR 10+, Dolby Audio, or DTS HD certifications. The Mi TV Q1 even features a 120Hz MEMC display and an HDMI 2.1 eARC/ALLM port.
As far as the user interface is concerned, the brand's Smart TVs run on Android TV.
Your TV is not of the smart variety and you are content with that? Fret not, because Xiaomi also sells boxes and sticks to make your old TV 'smarter'. You can choose between the Xiaomi Mi TV Stick, TV Stick 4K, and Mi TV Box S. You just have to connect them to your TV with HDMI to enjoy the benefits of a Smart TV.
For the projection fans, Xiaomi has in its range the connected projectors Smart Projector 2, Mi Smart Compact Projector, Mi Smart Projector 2 Pro and Mi 4K Laser Projector 150".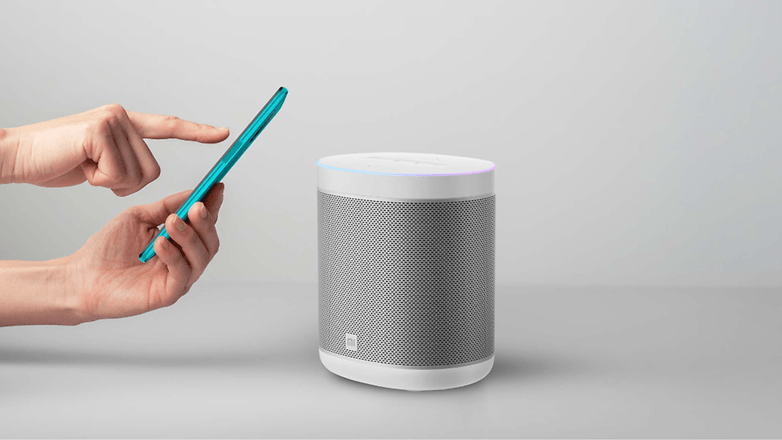 When it comes to entertainment, the brand also has a range of connected speakers that are rather affordable. It consists of the Xiaomi Smart Speaker (IR Control), Mi Smart Speaker, Mi Compact Bluetooth Speaker 2, Mi Portable Bluetooth Speaker, and Mi Portable Bluetooth Speaker (16W).
---
That's it for our Xiaomi smart home buying guide. You now know everything you need to start building or developing your own connected home product ecosystem. For those living in the US, be aware that some of these offerings are unavailable through official channels.
Did you find this buying guide useful? Do you know of any other products that you could add in future updates?