Xiaomi launches MIUI 12 with major redesign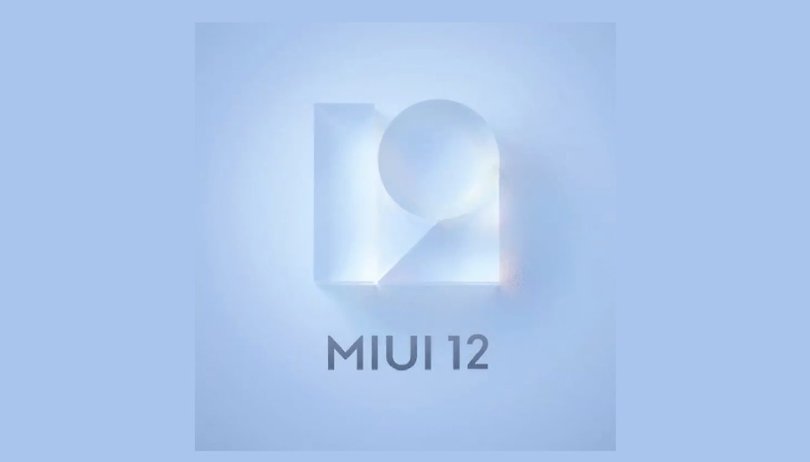 We have gotten our first look at Xiaomi's brand new user interface for 2020, MIUI 12. The first official screens, in which we can see how drastic the visual redesign is and what the new Dark Mode 2.0 looks like, were shown off at a lunch event. Here's MIUI 12 in all of its glory.
Xiaomi, according to its own words, now has more than 310 million monthly active users on MIUI software. It has come a long way over the last couple of interactions, and the new images revealed this week appear to reveal the UI's biggest leap forward yet.
Xiaomi has revamped its Dark Mode for the new MIUI 12. It will now include wallpaper dimming, which will work together with adaptable brightness for different times of the time. You can see how it looks in the screenshot below.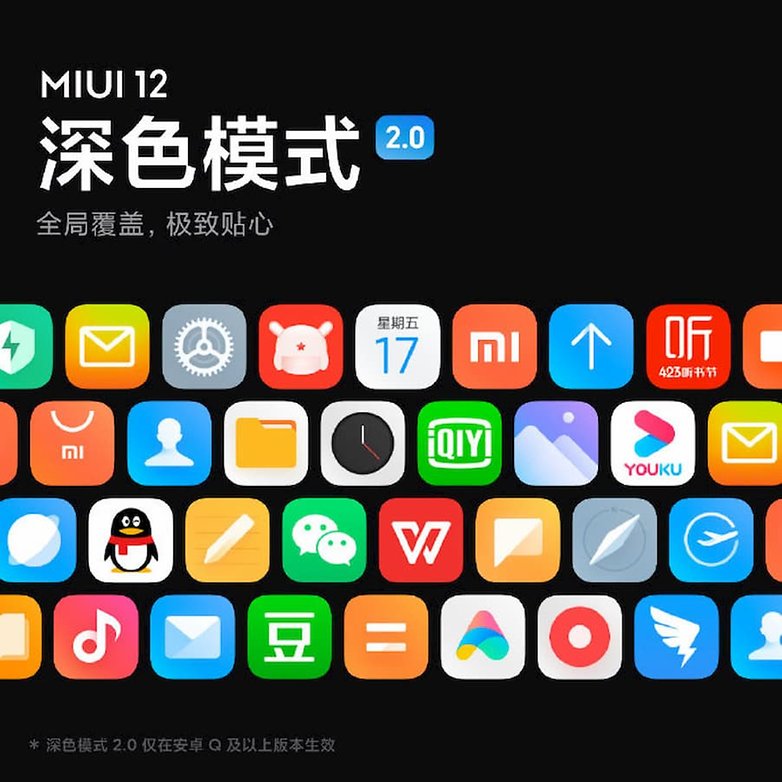 Some of the other features of MIUI 12 have been circulating on Twitter. As you can see in the Tweet below, there is now a new shortcut in the notification panel. Check out how it works.
New Shortcut In Notification Panel Itself Whenever We Receive Any Notifications#miui12 #Xiaomi pic.twitter.com/GvjeGKOahG

— BEE 008 Tech #StayHome (@BEE008Tech) April 27, 2020
There is also a new horizontal and vertical screen rotation animation as part of an all-new revamped system animation. You can see it in action below.
#Xiaomi #Mi10Youth #mi10youthedition #miui12
System animation, perfect horizontal and vertical screen rotation animation pic.twitter.com/3aHb7D2C1S

— Xiaomishka (@xiaomishka) April 27, 2020
Plenty of new features will be revealed soon for Xiaomi's MIUI 12, and we'll be updating this article as and when they come in. Below are the rumors that were circulating before the MIUI 12 launch event.
---
Launching alongside the Xiaomi Mi 10 Youth Edition
Xiaomi looks set to launch its brand new MIUI 12 interface on April 27, 2020. This is the date set for the launch of a brand new smartphone, the Mi 10 Youth Edition, also known as the Mi 10 Lite 5G. A promotion posted was posted on the Chinese social network, Weibo. The text translate to: "Touch the imagination, feel the truth."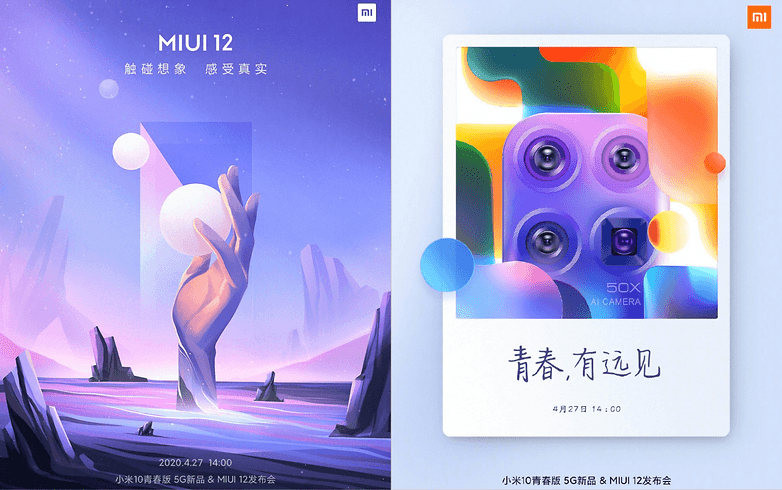 We can also see the camera setup of the upcoming Mi 10 Youth Edition, which features a quad-rear camera with a telephoto sensor capable of 50x zoom. Interestingly, the Mi 10 Lite 5G did not feature this lens, so this looks like more than just a rebrand, but an updated version of the smartphone.
Beta mixup gives us a look at the UI
An XDA-Developers forum member spotted that beta versions of the MiSettings app had been distributed in the wrong place on the MIUI Community forums and was able to pull a few screenshots from it. Xiaomi has now removed the APK file from the forum, which some would argue adds credibility to the authenticity of these leaked screens. You can check out the new design language of MIUI 12 below.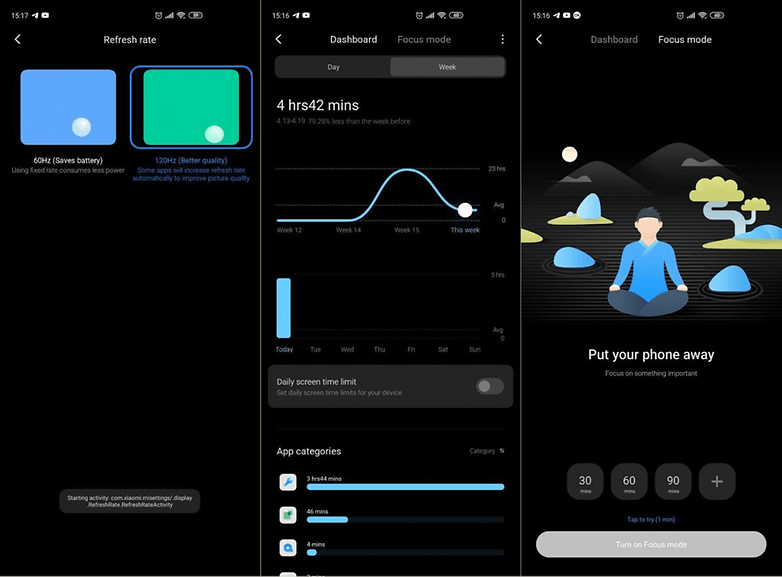 As you can see in the image, the menus have become more illustrative. There's also a new, improved dashboard that features graphs rather than bars, and the focus mode has been tweaked. Xiaomi seems to be moving closer and closer to the kind of image-packed, easy-to-navigate UIs that we see from the like of Google already.
It is worth noting that these images are only how things stand at this stage of the beta. As this is unfinished software, it could all have changed again by the time MIUI 12 launches. Usually, though, what we see in beta versions like this is very close to the final version. At the time of publication, we don't know of any devices running MIUI 12 yet. We'll have to wait and see on that one. The new Xiaomi Mi 10 Pro will almost certainly be one of the first smartphones to receive the MIUI 12 update when it launches.
Are you excited to get MIUI 12 on your Xiaomi smartphones? Let us know below the line.