Xiaomi Mi Max 2 review: you need this if you're a fan of multimedia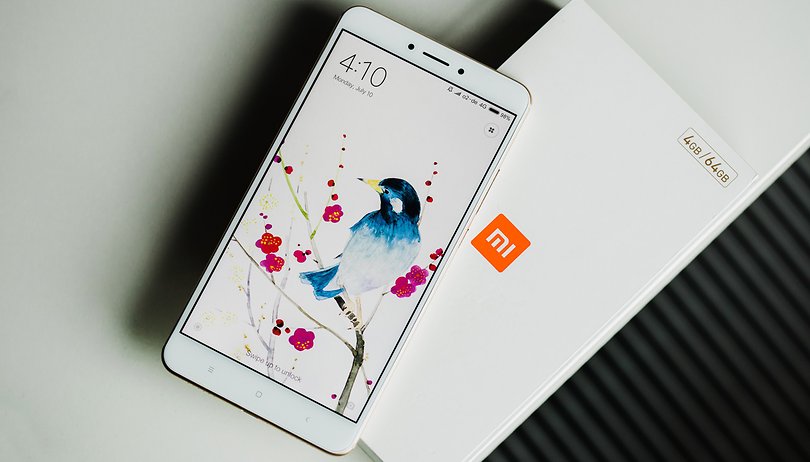 After 2016's Xiaomi Mi Max, Xiaomi has introduced its 2017 successor, which is modestly called the Mi Max 2. The first Mi Max generated much discussion because of its prominent size of 6.44 inches. What's new on this year's phablet? Read on to find out.
Good
Large screen for multimedia

Excellent battery life

Good stereo sound
Bad
Software interface not great for playing around with

No 800 MHz for 4G

Too big for some pockets
Xiaomi Mi Max 2: All deals
Xiaomi Mi Max 2 release date and price
The Xiaomi Mi Max 2 was presented in May, and went on sale on June 1 in China. As usual with Xiaomi, you can't buy the smartphone directly from the manufacturer in the US - you can only get it by going through a retailer who will buy it in from China.

Two models are available: the first offers 64GB of internal memory and the second comes with 128GB, with the RAM in both cases being 4GB. The real difficulty (at least for those who aren't used to it) is finding a model with an international ROM and not a Chinese one. Luckily, some retailers will sort this out for you.

With regards to the price, it varies from one retailer to the next but, on the whole, you'll find the 64GB model for around $300. GearBest is currently offering a promotion on this device (for the international version): you can get the 128GB model for $388.
Xiaomi Mi Max 2 design and build quality
While some manufacturers focus on making the packaging as attractive as possible, when it comes to the box, Xiaomi keeps it particularly simple. No huge box with a multitude of accessories, but a simple box in which you'll find the smartphone and, beneath it, a Type-C USB charging cable and a charger. I must point out that the model I received for this review was the Chinese version.

On the whole, I found a few similarities between the design of the first Xiaomi Mi Max and this newer device, particularly on the front. Visually speaking, with the screen turned off, everything looks the same. On the back, Xiaomi got rid of the big borders that outlined the smartphone on the top and bottom in order to guarantee antenna function: on this new model, the top and bottom borders are just a simple line, which gives the smartphone a chic look. On the top, the dual flash is now on the left of the camera lens instead of on the right. As for the rest, there aren't many differences.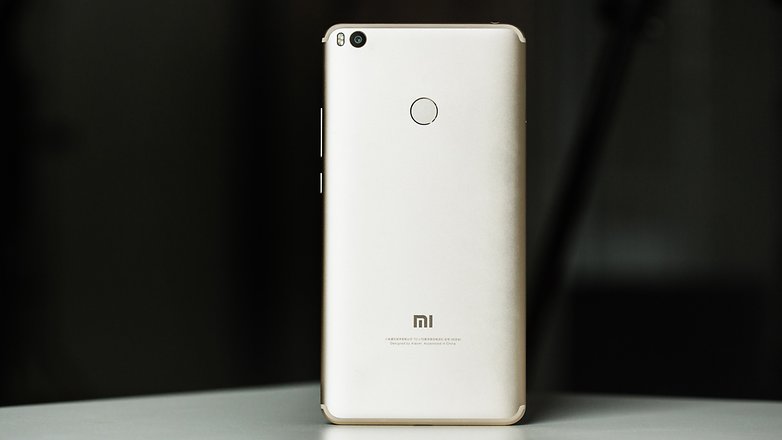 Even the color is the same. It falls under the name 'Champagne' (which also gives it a premium feel) although, in reality, it looks more like what is called 'Gold' by competitors. It's made of aluminum and is visually attractive and pleasant to the touch but it's less elegant than what is offered by the competition (for example, the Honor 8, which is in a similar price range). A small criticism about the Mi Max 2: the notifications LED doesn't flash white, which is a shame but fortunately, you can fix through third-party apps.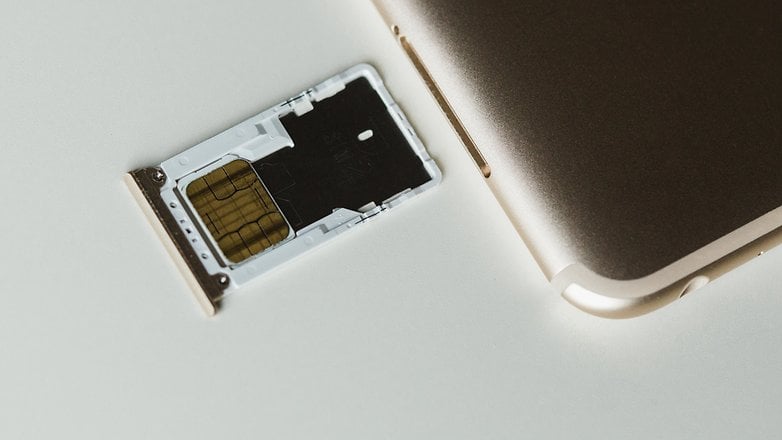 Of course, as with most smartphones these days, the Xiaomi Mi Max 2 has a fingerprint scanner. Despite its size, it's easily accessible on the back of the device. It's extremely fast and doesn't encounter any problems when it comes to reading fingerprints. In addition, it can be used as a camera button when you want to take a photo.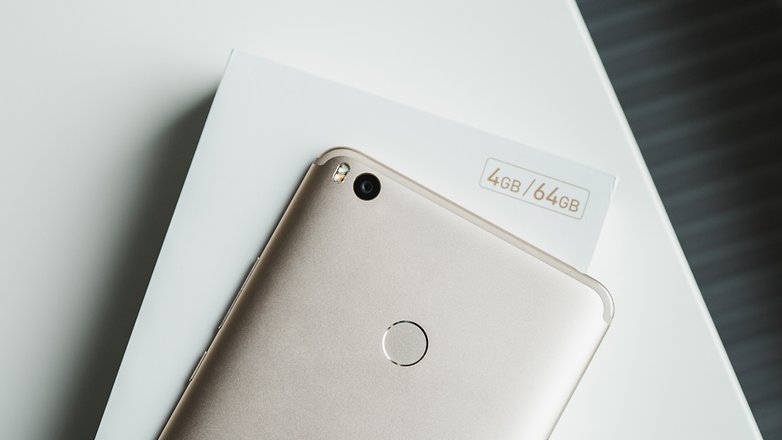 The most interesting thing about this device isn't the material or the finish, it's the unusual size. Measuring 174.1mm in length and 88.7mm in width, this device is huge. If you want to travel with it, think about storing it in a backpack, a briefcase or a handbag because the smartphone won't fit in your trouser pocket. If you like to wear tight trousers or if you're small, the size will be a problem for you. Large in size means heavy in weight, and this Mi Max 2 is 8 grams heavier than its predecessor, which brings it to a weight of 211 grams. It's not that bad when you hold it however, if you've just held a featherweight smartphone, you'll notice the difference.
Forget about using it with one hand, it's absolutely impossible
Forget about using it with one hand, it's absolutely impossible. I personally had many problems when using it. The size isn't an issue when using it at home but, when you're out, it's a little more complicated: when you're on the subway, when you're taking a photo, when you want to take it out of your pocket for any reason… If you have small hands, it's a nightmare. In several situations, I found it impossible to have such a large smartphone. Of course, its large size also has its advantages, we'll come back to that later on.
Xiaomi Mi Max 2 display
As for the screen, Xiaomi hasn't made any great changes in terms of materials used. It has used an IPS LCD screen again, kept the 6.44-inch size and the same Full-HD (1080 x 1920 pixels) definition, like its predecessor. The pixel density also remains 342 pixels per inch. As for the left and right borders, they are visible but are relatively thin.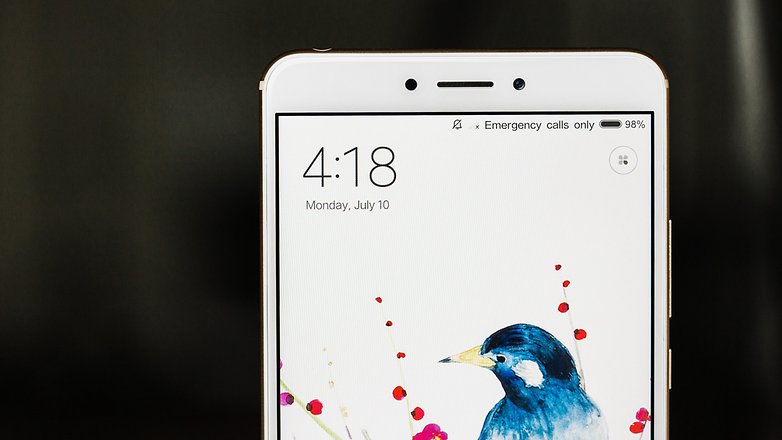 The screen protection is, again, Gorilla Glass 4: while it can protect against impacts and scratches, this protective screen won't help if the device falls from too high a height or if the smartphone is dropped (for example, onto a stone). This protective layer isn't a magic wand that will solve all your problems.

Colors are displayed well and if you wish to do so, you can opt for warmer or cooler colors in the settings. You can also modify the contrast, there are three options available to you. A reading mode is also available to make for more comfortable reading on your device.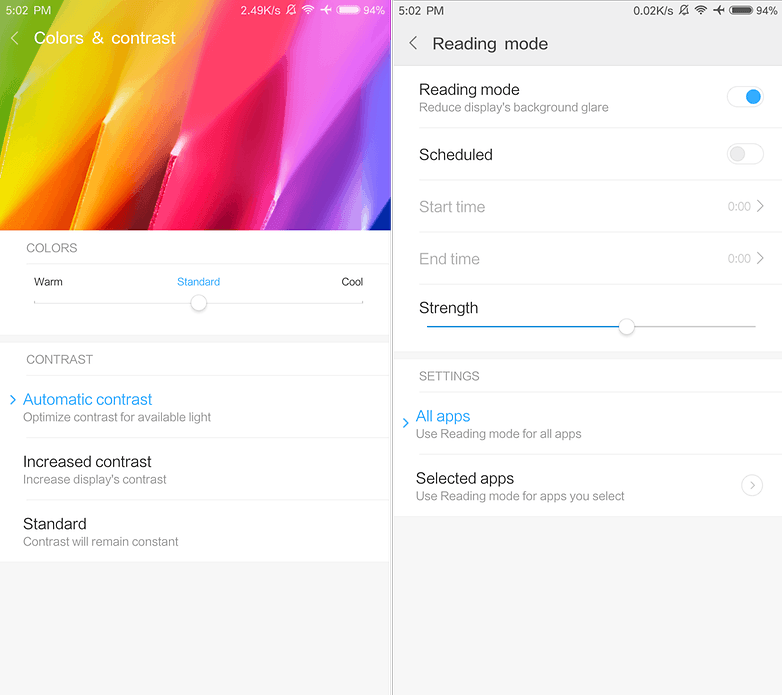 In summary, the screen is quite good but, when in strong sunlight, it doesn't make for comfortable reading because the visibility is reduced.
Xiaomi Mi Max 2 software
Our test model uses MIUI 8.5.12.0, an in-house interface based on Android 7.1.1 Nougat. The security patch version for the device is the one from May 2017.

With the Xiaomi smartphones not being officially introduced in the US by the manufacturer, you have to go to a retailer to buy one. You should pay attention to the choice of ROM and opt for an international ROM so you'll be able to find your language and, with a little luck, the retailer will even install Google services for you.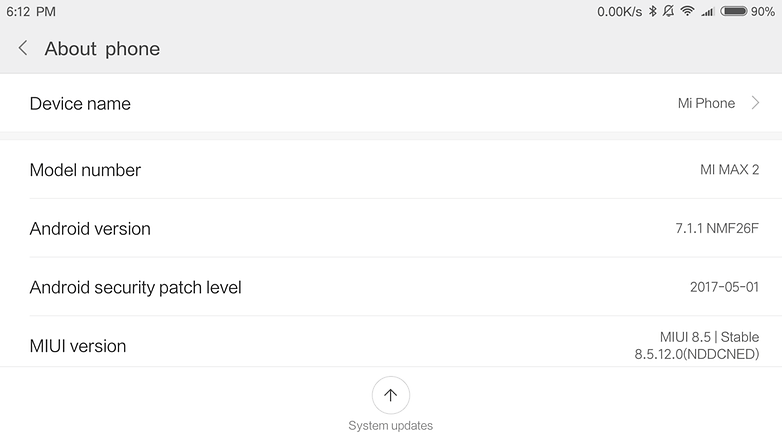 Our test model had a Chinese ROM and the Play Store wasn't featured, of course. While installation was easy when you know how to do it, a more clueless user would be completely lost. In short, if you want to install the Play Store, the easiest way is the download the file in this tutorial, then local installation via the recovery system. If you have a Chinese ROM, you can install an international ROM, which is available on the MIUI website.

The Xiaomi interface is very different to those on competitors' devices. Of course, it's another world in terms of graphics, but several software elements are worth highlighting. Firstly, Xiaomi's application manager is unusual. For example, for WhatsApp, you have to go into the Security application then into Permissions. After that, you have to activate WhatsApp in Autostart so that it's launched automatically. Then you have to agree to the necessary permissions by going into Permissions. After that, you have to activate notifications and configure them, for example, so that they appear on a screen that's been turned off. In short, it's commonplace for the familiar, an oddity for others.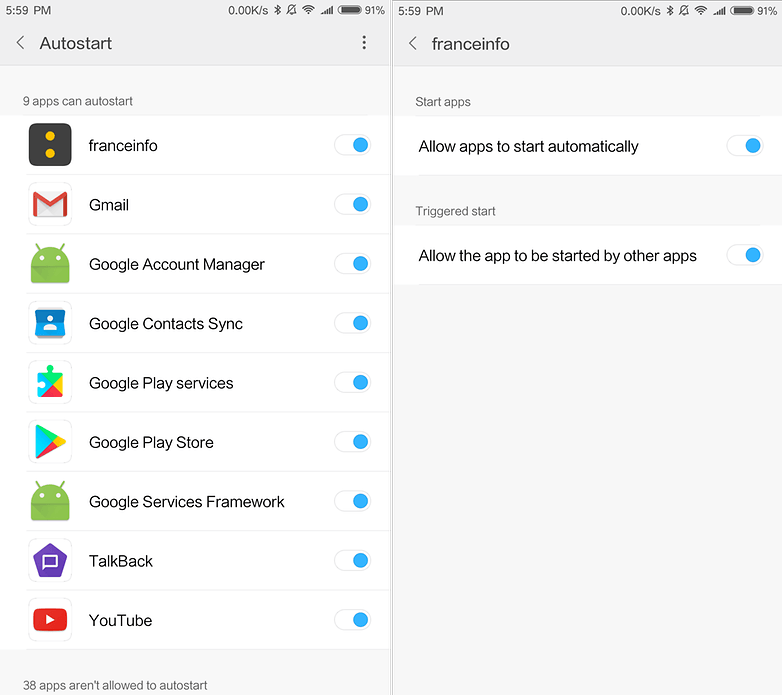 This Security application allows you to carry out other actions, such as cleaning out your cache data or even finding out which applications consume the most data.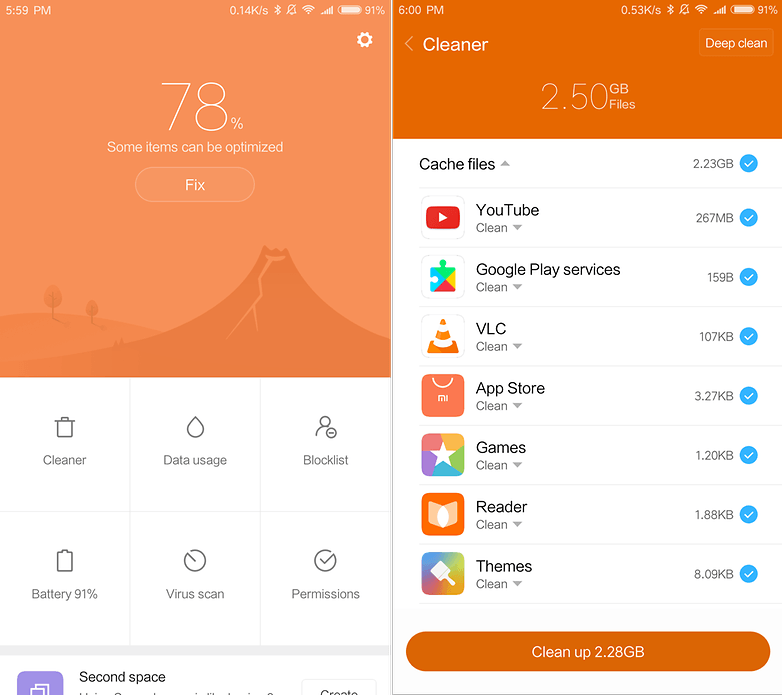 Xiaomi Mi Max 2 performance
This Xiaomi Mi Max 2 has a Snapdragon 625 processor. This is a mid-range 14nm processor, which allows for a greatly reduced energy consumption compared to the previous model, which had a Snapdragon 650 28nm processor. If you want to read more into the technical details of this processor, please consult the Qualcomm website on this subject.
It is combined with an Adreno 506 graphics chip and 4GB of RAM. On the whole, it's a fluid experience and I didn't encounter any application crashes, but what interested me the most about this smartphone was the multimedia. With the large screen, I expected a great experience for games and videos, and this was definitely the case because it's a real pleasure to use. The only problem was the installation of certain games which, because of a problem with Google Services, didn't want to launch.
The X9 modem offers excellent performances but, unfortunately, band 20 isn't supported. If your operator uses an 800MHz frequency for 4G, it would be better to opt for another model. Of course, if 4G isn't important to you and you are happy enough with 3G, you won't have any problems.
Benchmarks: Xiaomi Mi Max 2
| | 3D Mark Sling Shot Extrme ES 3.1 | 3D Mark Sling Shot ES 3.0 | 3D Mark Ice Storm Unlimited ES 2.0 | Geek Bench Single Core | Geek Bench Multi Core | PC Mark Work 2.0 | PC Mark Storage |
| --- | --- | --- | --- | --- | --- | --- | --- |
| Xiaomi Mi Max 2 | 464 | 837 | 13682 | 861 | 4186 | 4720 | 3248 |
Xiaomi Mi Max 2 audio
This smartphone is essentially destined for multimedia usage thanks to its large size. Multimedia also means sound, and the Xiaomi Mi Max 2 copes rather well in this area. The big surprise is that it has stereo sound: one of the loud-speakers is located on the bottom of the device, to the right of the type-C USB port, the other is situated at the top of the device on the frontal loud-speaker. As is often the case, the ports situated on the bottom are only there for symmetry.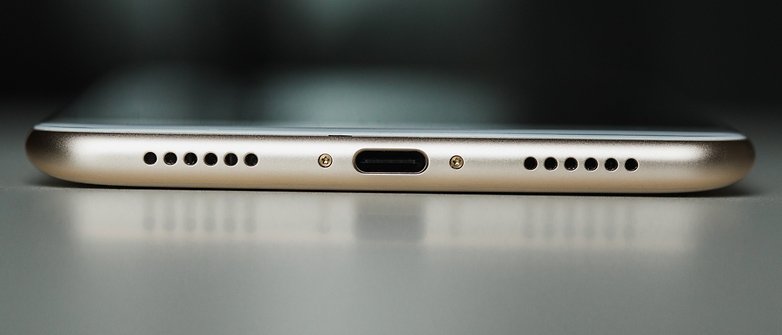 The sound quality is also excellent as it is particularly clear and the volume can range from very low to very high, unlike certain smartphones where the minimum volume is too loud or the maximum volume is too low. The sound quality is also excellent when using headphones.

With regards to communication, the quality is excellent and you won't have any problem making yourself understood or understanding your correspondent.
Xiaomi Mi Max 2 camera
While at first glance, you might think that the smartphone is focused on video and gaming experience, you'll be (pleasantly) surprised by Xiaomi's strategy: it hasn't sacrificed photo quality, it offers something excellent for this price range.
This Mi Max 2 has a Sony lens (IMX386 to be precise) on the back. It measures 1/2.9 inches and takes photos in 12MP. In fact, it's the same lens that is used in the Xiaomi Mi 6. It is combined with a f/2.2 aperture and a dual LED flash. On paper, it's quite odd but, in practice, the results are pretty good.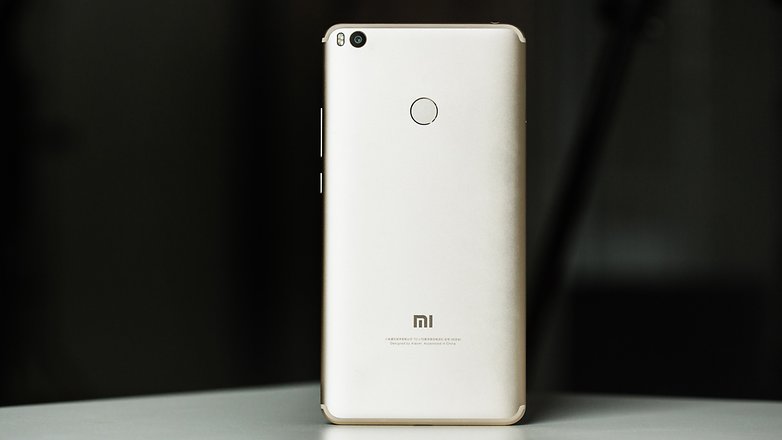 Various modes are available, allowing you to apply different filters, for example, to give your image a specific effect. Personally, I'm not interested in these modes but photo enthusiasts on social media will know how to make the most of them. In a similar manner, the camera app offers you a little more with facial recognition: it tries to guess the age and gender of the person. Of course, this can be deactivated in the options.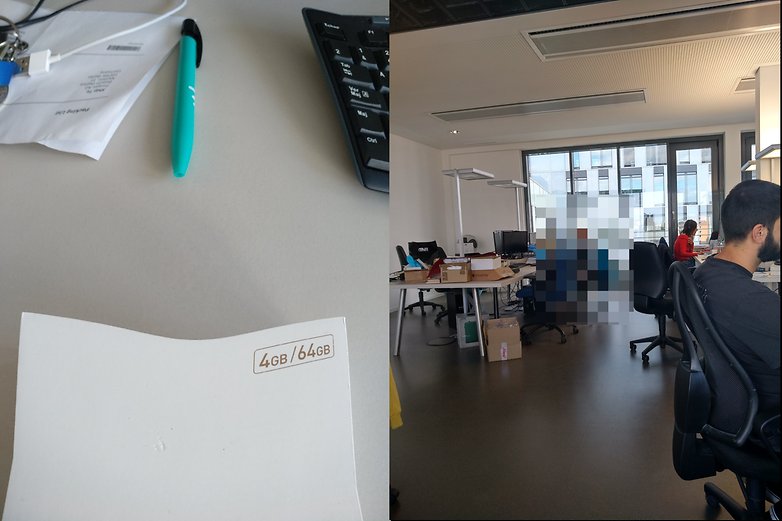 Of course, a manual mode is available, which allows you to regulate the white balance, exposure time, focus and ISO. here is our photography expert, Stefan's impressions of the smartphone.

In good lighting, this Mi Max 2 takes excellent photos with colors that stay true to reality. The white balance produces good results, even in poor lighting conditions. The smartphone also does a great job in terms of exposure.

As with most smartphones, the dynamic range poses a problem. The auto HDR mode is far from rivaling that of the Google Pixel or the Samsung Galaxy S8. The result is that photos rich in contrast appear as under- or over-exposed in areas. On the other hand, HDR images are rather natural.

In poor lighting conditions, the Mi Max 2 isn't bad. At ISO 1250, the images are rather vibrant and display good colors. The limit is ISO 6400, but even this isn't that terrible. The Mi Max 2 manages to keep the chrominance noise and the lighting by preserving the colors and details.

I think that the main camera on the Mi Max 2 offers a great balance between ISO low sensitivity and quick shutter speed. The slowest shutter speed that the Mi Max 2 dares to use is 1/17 seconds. An optical image stabilizer would have been useful, allowing for a longer duration, but we don't have one here.

On the front, this 5MP lens is grainy, even in good lighting conditions. The device doesn't prioritize faces, which can lead to problems with under-exposure when there's a lot of contrast.

Generally speaking, the Mi Max 2 isn't able to rival the big names in the field, but that's not surprising. With that said, the differences aren't as huge as you would imagine if you take the price into account, which is over $300.
Xiaomi Mi Max 2 battery
The battery capacity has increased compared to its predecessor, it's now 5300 mAh. The device needs a lot of resources to be able to power the large screen and the results are very satisfying. Of course, it's not just the battery, the software optimization and consumption thanks to the Snapdragon 625 also play an important role.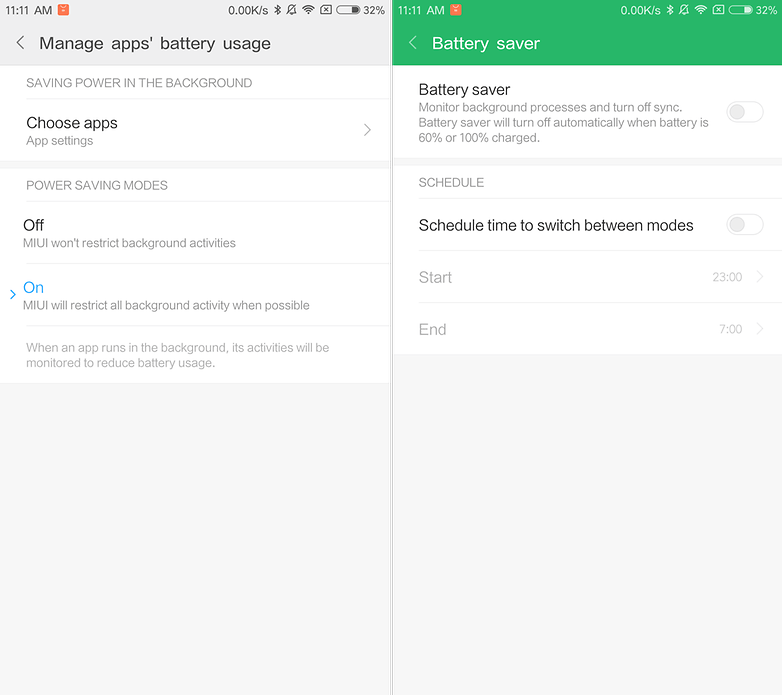 Even with intense usage, the battery copes well and can last a full day. By intense usage, I mean regular use of the screen to watch videos, chat on WhatsApp, read articles online and, of course, communicating, whether it be through WhatsApp or via phone call.

In the benchmark tests, the device obtained a good score of 13h30 with the SIM card removed but Wi-Fi turned on, processes running in the background and brightness set to mid-range. Of course, benchmarks don't really mean much because everyone has different uses (and some cheat them), but this can give you an idea of the device's potential battery capacity.
Xiaomi Mi Max 2 technical specifications
Final verdict
If you're not scared off by a large smartphone and the inconveniences that come along with it (the difficulty of fitting it in your pocket, hard to use if your hands are small, etc.), you'll love this device, which is specifically optimized for multimedia. The huge 6.44-inch screen allows you to enjoy video and game content and the stereo sound guarantees a great sound experience. The performances guarantee fluid operation.

Of course, it's not all rosy in the garden. The smartphone isn't officially available, so you have to turn to a retailer to get your hands on one, which can scare off some people. Google services won't be installed by default and I must admit, when you're used to having it there, it's hard to go without. As for MIUI, you'll need an adjustment period if you're used to stock Android.

All things considered, for a price of around $300, multimedia amateurs will love this great new toy.