Xiaomi Mi 4s review: China's Nexus 5X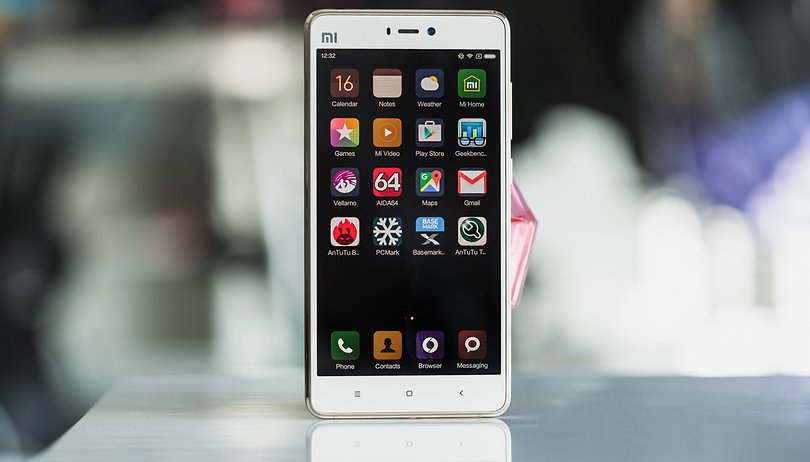 The star of the current Xiaomi smartphone lineup is clearly the Mi 5. As this new flagship made headlines at Mobile World Congress 2016, the Chinese manufacturer quietly announced the Xiaomi Mi 4s – a direct competitor to the Nexus 5X. Will this be a secret weapon for China's most-hyped startup? Find out in this Xiaomi Mi 4s review.
Good
Good workmanship and high-quality looks

Solid performance

Fast and reliable fingerprint sensor

Good battery life
Bad
Slippery, fingerprint magnet back cover

Average photo quality

No LTE band 20 (800 MHz)
Xiaomi Mi4s release date and price
The Xiaomi Mi 4s is the fourth edition of the Mi 4 series. Four generations have led to many changes in the family – both outside and in. While the original Mi 4 was still a top smartphone, with high-end specs and quality material mix of glass and metal, it made a mark on Android's mid-range. However, the hardware and the plastic casing of the Mi 4i frightened many Xiaomi fans. The Mi 4c was better-equipped with the hexa-core Snapdragon 808 and has proven to be successful. After Xiaomi saw fans' reactions to previous generations, we've now been presented with the Mi 4s.
With the Mi 4s, Xiaomi has produced a high-quality smartphone with impressive features at a competitive price. In China, the 5-inch Mi 4s with 64 GB of internal memory costs only 1,699 yuan, the equivalent of which is around US$265. To get one into the United States, you'll need to source one yourself, or turn to an importer.
Xiaomi Mi4s design and build quality
For its price, the Xiaomi Mi 4s has an impressive design and build quality. Unlike with the Mi 4i or Mi 4c, this time Xiaomi has used an aluminum frame a plastic back cover, which looks like glass at first glance. The Mi 4s has a display size of 5 inches.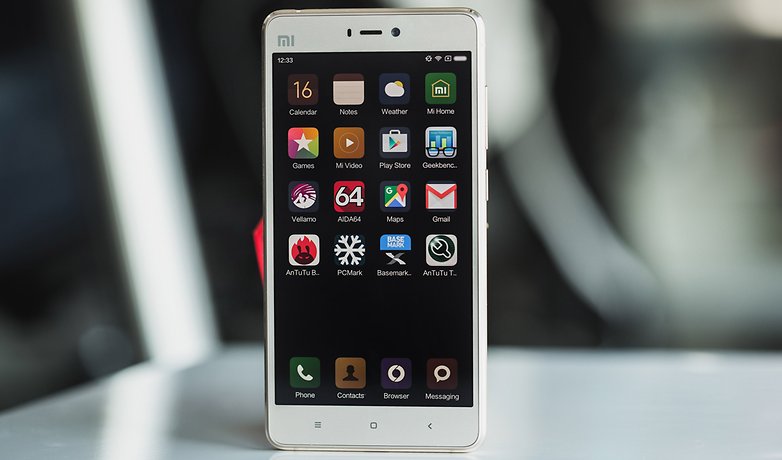 Unfortunately, the transparent and very smooth plastic used on the back has its disadvantages. Namely, it attracts fingerprints and is very slippery. Fortunately, at 5 inches, this is a compact smartphone that is easy to use with one hand.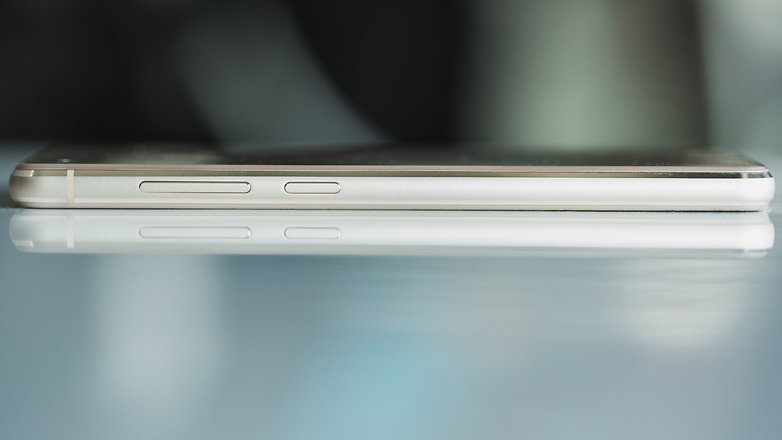 Its compact size makes it easy to hold and all buttons easy to access. Even with my not-so-large hands, it's possible to reach all corners of the display with my thumb.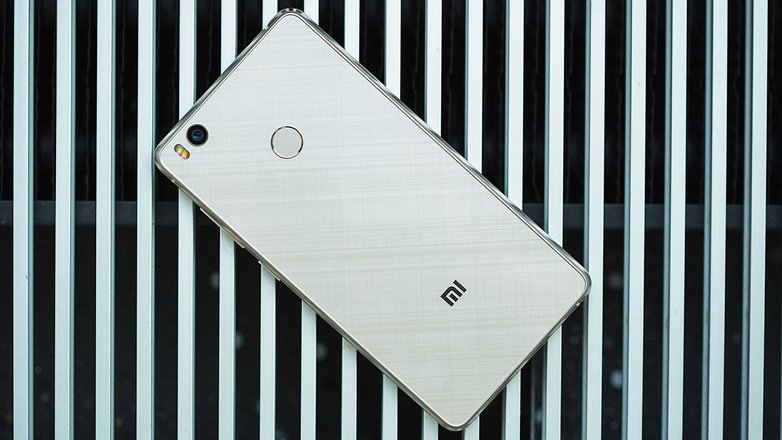 Xiaomi Mi4s display
The display of the Xiaomi Mi 4s is identical to that of its predecessor, the Mi 4c. That means it uses IPS technology, is 5 inches in size and Full HD. The pixel density is a respectable 441 ppi.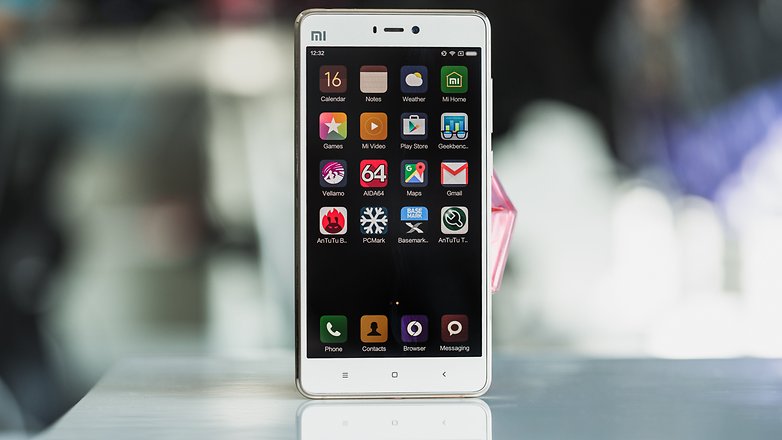 Unfortunately, in terms of brightness, the display is not one of the best we've tested. Although colors and blacks look good, in direct sunlight the Mi 4s display can appear dim. Whether a future software update will improve this isn't yet known.
Xiaomi Mi4s special features
Gradually, USB Type-C connectors and fingerprint sensors of flagships are trickling down into the Android mid-range. Therefore, both of these features are included in the Xiaomi Mi 4s. USB Type-C ensures that data going to and from your smartphone runs at a high speed. And, with the fingerprint sensor, you can unlock the Mi 4s quickly.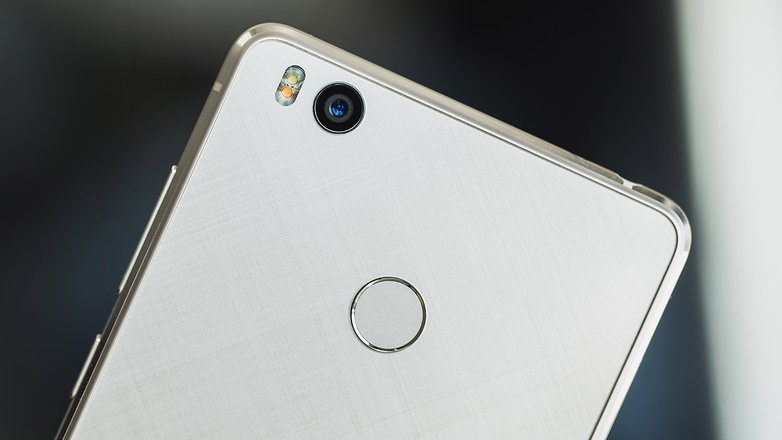 Xiaomi Mi4s software
Xiaomi wanted the Mi 4s to run an Android 6.0 Marshmallow variant of MIUI 7, but that hasn't been so easy to do. Our review unit came with MIUI 7.2 running on Android 5.1.1. But we can overlook the lack of Android 6.0 for now because the software is stable and there were no glaring problems we could find.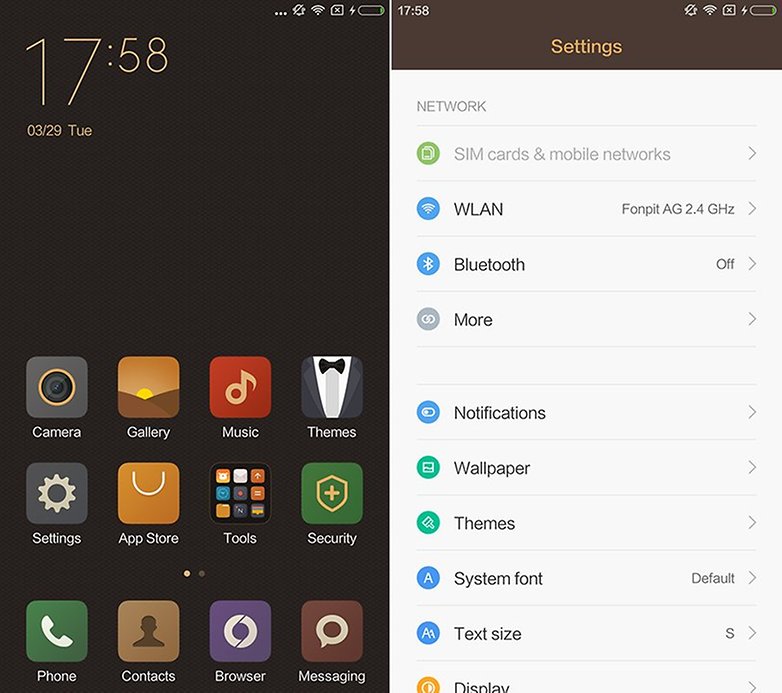 Depending on the importer you get the Mi 4s from, it may be necessary that you have to install Google Apps yourself. But this is easy to do with most Chinese smartphones, such as by using an installer. You could also load the current Google Play Store APK from APK Mirror and install the missing Google Apps manually.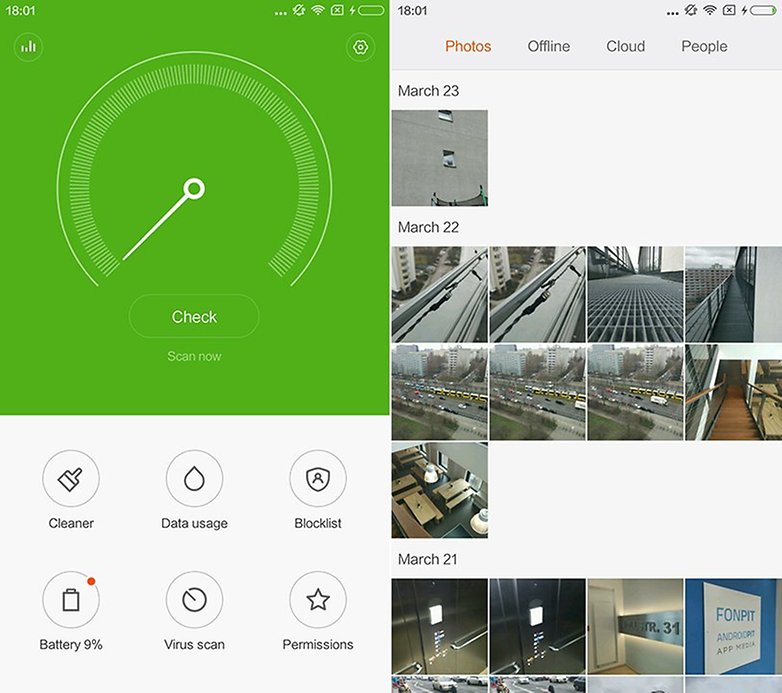 I personally feel that Xiaomi's MIUI is one of the most pleasant Android interfaces, although it's still missing the App Drawer. It's the small things in MIUI, such as the ability to share Wi-Fi passwords via QR code, that make it great. There is also child-proof security features that, as a father myself, I appreciate.
Thanks to an infrared transmitter, it's possible to use the Mi 4s as a remote control for the home Hi-Fi system or TV. Xiaomi provides a remote app for this by default.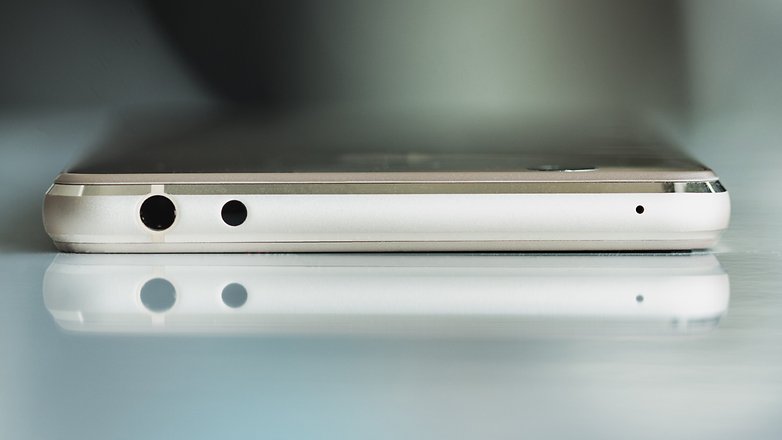 We aren't yet aware of when a software update for Android 6.0 Marshmallow is planned. But according Trading Shenzhen, our test unit supplier, it should not be too far off.
Xiaomi Mi4s performance
In terms of internal hardware features, the Xiaomi Mi 4s is at the level of an LG G4, Nexus 5X or even its predecessor the Mi 4c. Only the internal memory of 64 GB is larger than the competition. Although it has dual SIM capability, the Mi 4s doesn't have an option for memory expansion via microSD.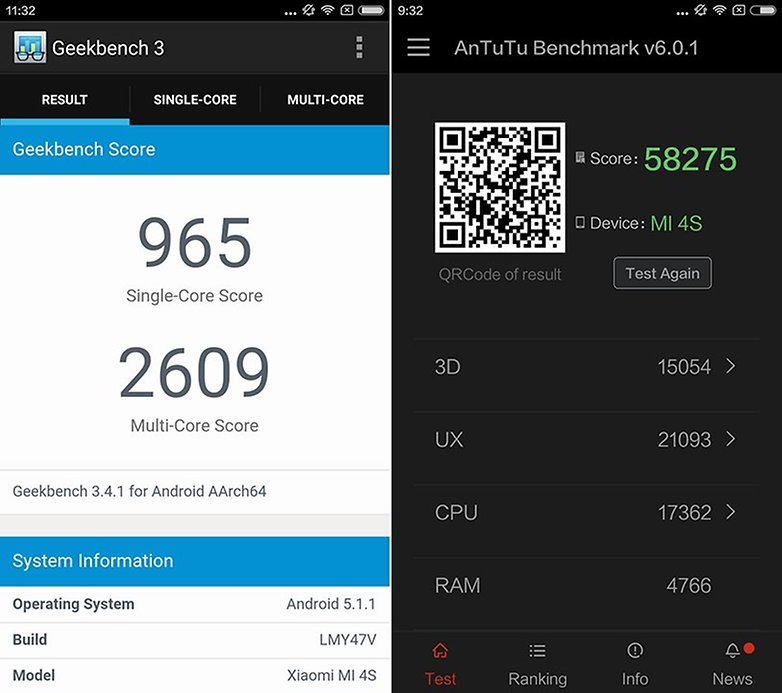 Power-wise, the Mi 4s has two sides. In the cool state, the performance is in our benchmark reached that of the Google Nexus 5X. But after two consecutively executed benchmark runs, the performance decreased. Here, the Mi 4s was warm, but not hot.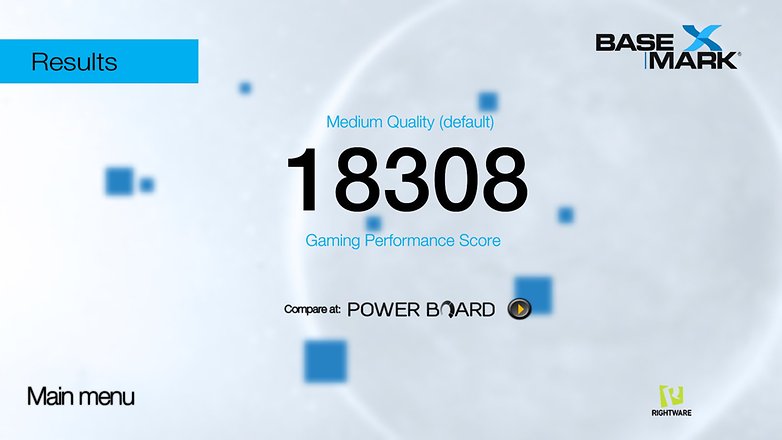 For daily use, the scores bear little significance because the benchmarks stress the system in a way that is rarely encountered in everyday life. However, it helps to check the performance of the overall package and uncover thermal problems. In the case of the Xiaomi Mi 4s, despite slight performance slumps, it did well during testing.
In daily use, the combination of good hardware and software means that there aren't annoying delays or crashes to worry about.
Xiaomi Mi4s audio
The smartphone you want nowadays should play videos, games and of course make phone calls with clarity. For all this you need good sound output. While the Xiaomi Mi 4s does these well, even in noisy environments, sound output for multimedia content was of average quality.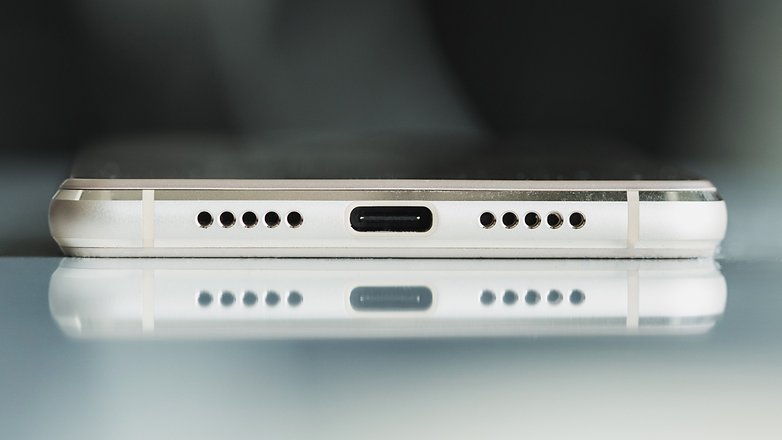 If you want to get more sound quality while enjoying music, YouTube videos and even games, then you have to connect headphones. These are not included with the Mi 4s.
Xiaomi Mi4s camera
The main camera of the Xiaomi Mi 4s produces pictures at a 13 MP resolution and Full HD video at 30 fps. On paper it sounds good, but in reality the camera leaves a little to be desired. Photos are indeed sharp and detailed, but the colors are pale and do not reflect reality. It seems almost as if the images are reproduced with a gray haze to them. Unfortunately, picture quality decreases rapidly in lower light, with image noise kicking in.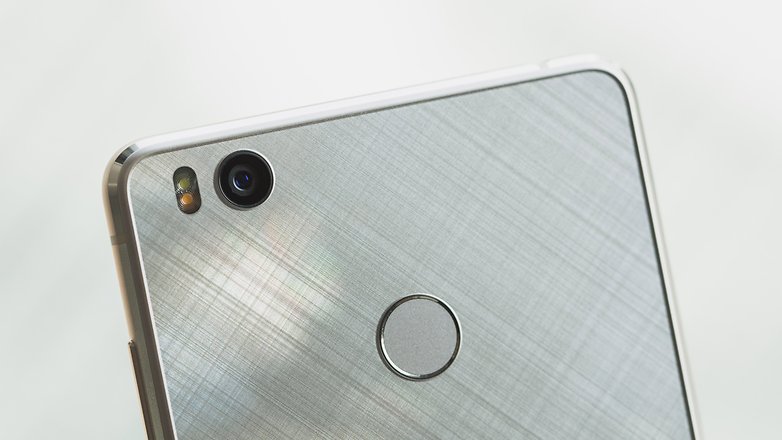 Autofocus is unfortunately not the fastest. After a little pause for thought, it'll focus on your desired subject. Put briefly: the main camera of the Xiaomi Mi 4s is good but not perfect.
Compared to the 13 MP main camera, the selfie camera is better behaved. It takes pictures with a maximum of 5 MP resolution and has typical Chinese smartphone gimmicks like blurring to smooth facial wrinkles or an age and gender-mapping feature. But when it comes to photo quality, the front camera of the Mi 4s is just average.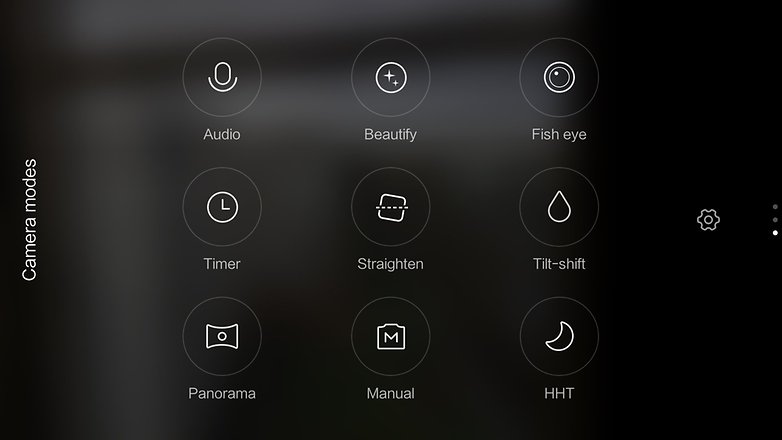 Xiaomi Mi4s battery
The Xiaomi Mi 4s battery has a 3,260 mAh capacity. In our battery benchmarks, the Mi 4s had a good score of 6054 points.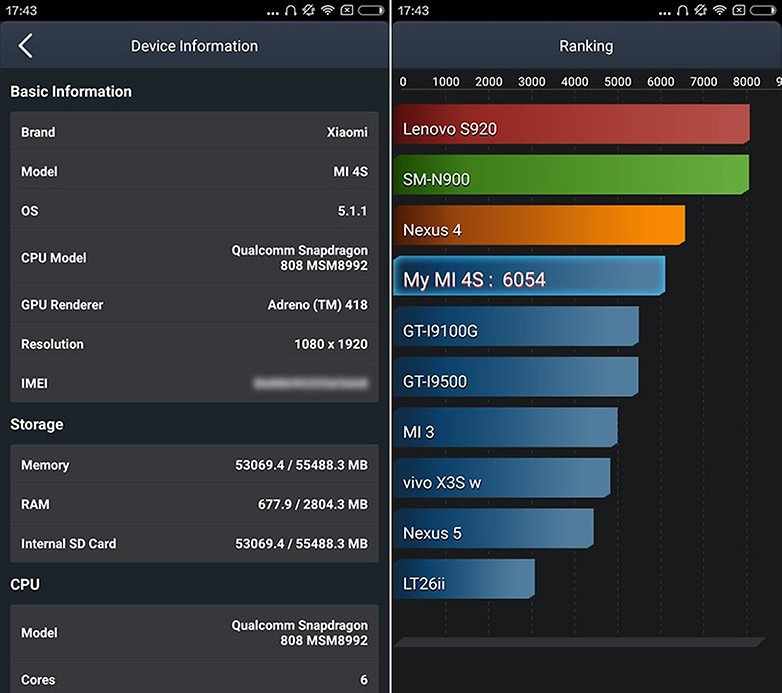 In everyday use, the Mi 4s battery is not only good, but very good. The basis for my daily testing was performing one hour calls, watching one hour of video and an hour surfing the internet for three days. The results? A big plus for the Xiaomi Mi 4s battery life.
Xiaomi Mi4s technical specifications
Final verdict
The Xiaomi Mi 4s is a good and solid smartphone with fantastic battery life. Unfortunately, my overall viewpoint is clouded by an average camera and display, which lacks in brightness.
The biggest problem is not the camera or display of the Xiaomi Mi 4s, but its price. Our test unit costs around US$300. For roughly an extra US$80 you could get a 32 GB Xiaomi Mi 5. At first glance, this amount isn't so great, but it would get you much more potent hardware and a better camera. For this reason you might be more likely to pick up the Mi 5 rather than the Mi 4s.