Xiaomi 13T Pro Review: The Slightly Cheaper Flagship!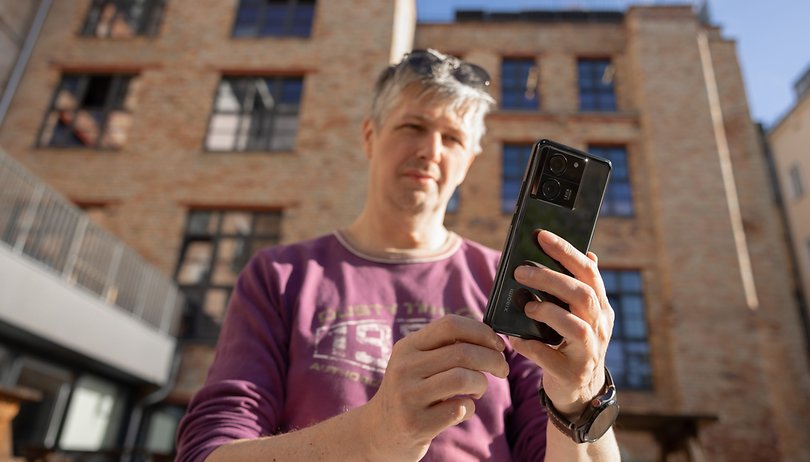 If almost 900 bucks for the Xiaomi 13 (review) or $1,000 for the Xiaomi 13 Pro (review) are too expensive for you, you should take a closer look at the manufacturer's T-series, which is tailored to a lower price point. We tested the recently announced Xiaomi 13T Pro and reveal to you whether the semi-flagship fills this gap.
Good
Leica camera with great day and night shots

144 Hz display with natural color reproduction

120 W power supply included

Improved update policy

IP68 certified
Bad
No LTPO technology

No wireless charging
Xiaomi 13T Pro: All deals
In a nutshell
The Xiaomi 13T Pro was officially presented in Berlin today together with the base model of the T series. We had the luck to test the Pro model for you a few days in advance and can already assure you that it is worth a real recommendation for a price starting at €799.90 (approx. $850).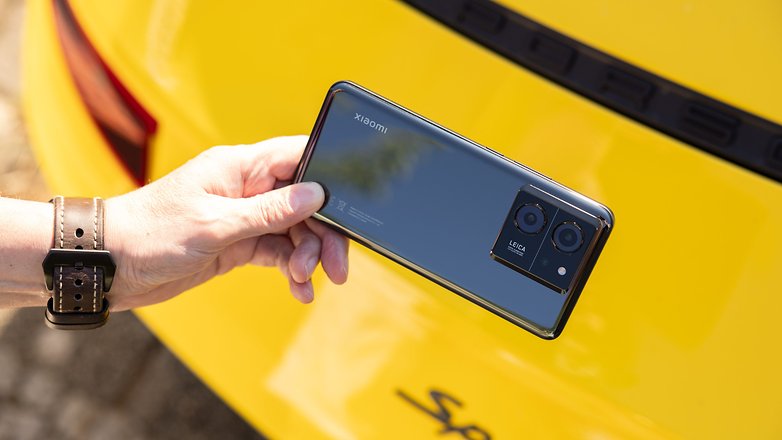 The Xiaomi 13T Pro on its own is very well equipped with the 144 Hz fast CrystalRes AMOLED screen, a fast MediaTek Dimensity 9200+, the Leica triple camera, and a 5,000 mAh strong battery. Thanks to the included 120 W power supply, it is also quickly charged in 19 minutes. This total package complete with an IP68 certification is easy to recommend at first glance.
However, the Xiaomi 13 (review), which was better equipped almost half a year ago, is now a few $ cheaper with third-party sellers offering it for $830 on Amazon.com*. And that naturally raises the legitimate question whether the company is not cannibalizing itself here. As in the past, the phone is not officially available in North America, but will surely find its way through marketplace sellers.
The Xiaomi 13T Pro is available in Alpine Blue, Meadow Green, and Black, which is undoubtedly the color of our review sample. You have the choice between the storage configuration with 12/256 GB for said 799.99 Euros (approx. $850), 12/512 GB for €899.90 (~$950), or the "balls to the walls" configuration with 16 GB RAM and 1 TB of non-expandable storage, for a supple 999.90 Euros (~$1060).
Xiaomi 13T Pro design and build quality
The Xiaomi 13T Pro presents itself with 162.2 x 75.7 x 8.49 mm dimensions and a weight of 206 grams. That is quite a hefty weight, which probably also has to do with the 5,000 mAh battery. A pleasant surprise: Despite some feature cuts, there is an IP68 certification for the Pro against dust and water ingress.
Pros:
Quality workmanship.
IP68 certified.
Good haptics.
IR blaster.
Dislikes:
No headphone jack.
Relatively heavy.
Glass back makes fingerprints visible.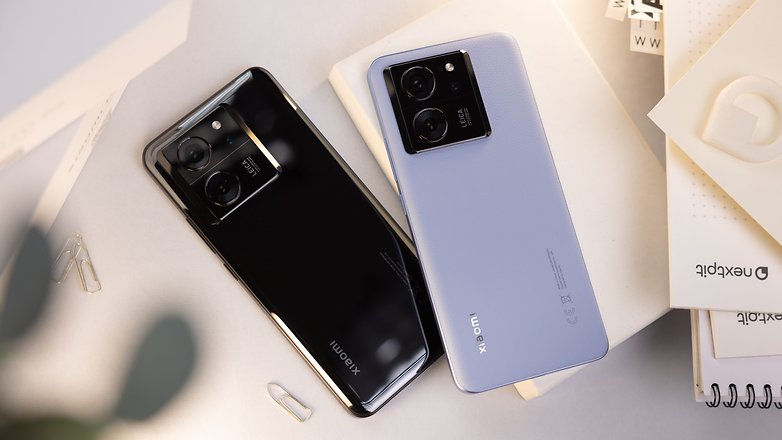 The Android smartphone feels very good in the hand despite—or even because of—the angular frame, apart from the unpleasantly noticeable weight. I also don't like the fingerprint-friendly glass back. Only the model in Alpine Blue is made of so-called "BioComfort leather" (vegan) and is more pleasant for the eye and the haptics with a soft texture.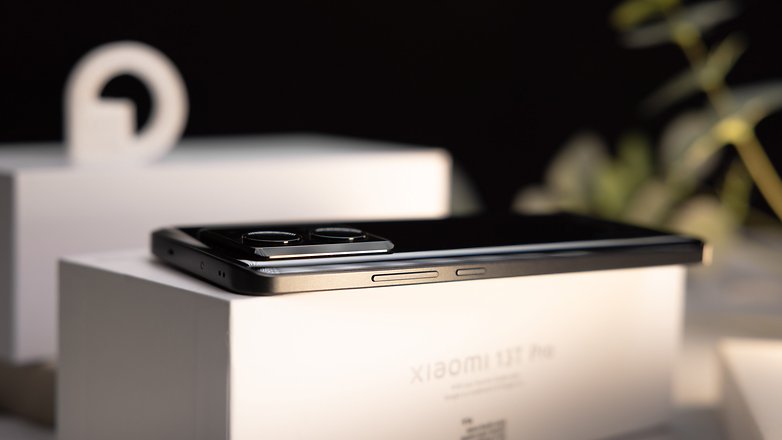 All keys are optimally positioned on the right side, offer a good pressure point, and are visually very discreet. The Xiaomi 13T Pro can also boast of two "Dolby Atmos"-ready speakers, whose sound is a bit right-heavy, but perfectly okay for a smartphone.
A small side note: the "Harman Kardon" logo is omitted. Almost as old as an analog audio jack, which the 13T Pro does not have, is the infrared blaster on the top, which can be used to control the TV and/or a Hi-Fi system. The matching Mi Remote app is preloaded.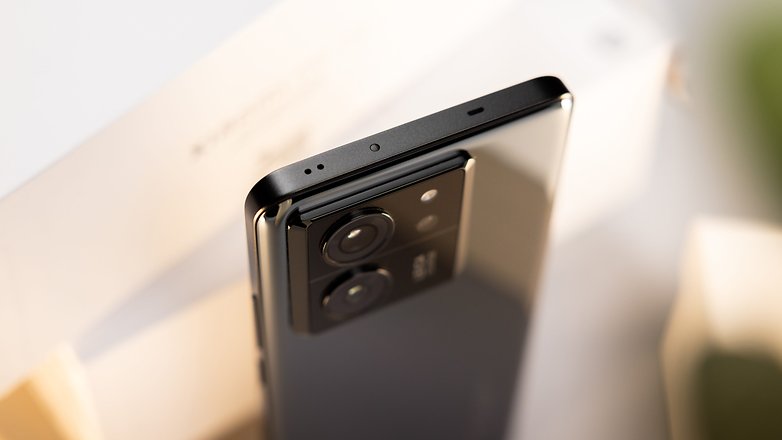 The workmanship of the 13T Pro is, as usual from Xiaomi, very good. The Chinese manufacturer uses Corning Gorilla Glass 5 for the display on the front, which brings us to another topic where our review sample stands out from the crowd: the display.
Xiaomi 13T Pro display
Xiaomi probably relies on a Samsung panel again. At least the outstanding quality of the so-called CrystalRes AMOLED screen leads me to believe so. The diagonal is an impressive 6.67 inches with an aspect ratio of 20:9 and a resolution of 2,712 x 1,220 px (446 ppi). There is a maximum refresh rate of 144 Hz, support for the DCI-P3 color space, HDR10+ and Dolby Vision.
Likes:
HDR10+ and DCI-P3 color space.
Brilliantly bright with 2,600 nits.
High viewing angle stability.
144 Hz refresh rate.
Vivid color reproduction.
Cons: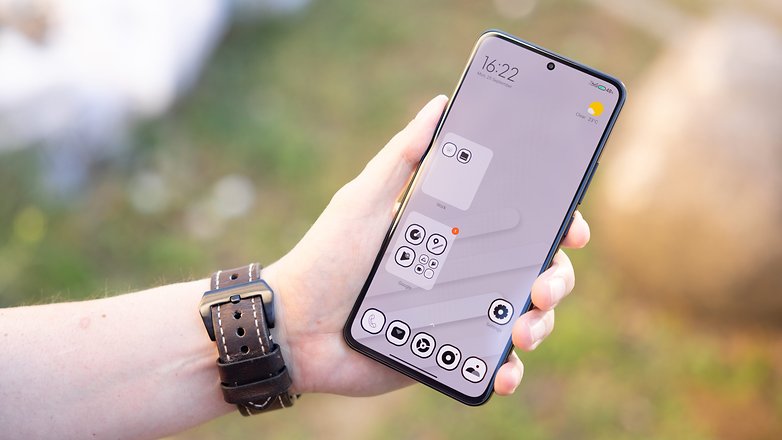 And just like last time in the review of the Xiaomi Mix Fold 3, there is also a very bright display here. The maximum brightness (HBM) is specified at 1,200 nits, but it can reach up to 2,600 nits under direct sunlight. The maximum sampling rate is 480 Hz and there is also pulse width modulation (PWM) dimming up to 2,880 Hz on the Xiaomi 13T Pro's screen. Briefly explained, this is an attempt to achieve intermediate levels in the digital signals and thus effectively save your eyesight.
Both the refresh rate and the sampling rate can be adaptively controlled by Xiaomi, which at the end of the day means a frequency of 30, 60, 90, 120, or 144 Hz. Thus, it is not the LTPO technology (Low-Temperature Polycrystalline Oxide), which can theoretically also reduce to 1 Hz. We will discuss whether this results in battery runtime losses in the battery section.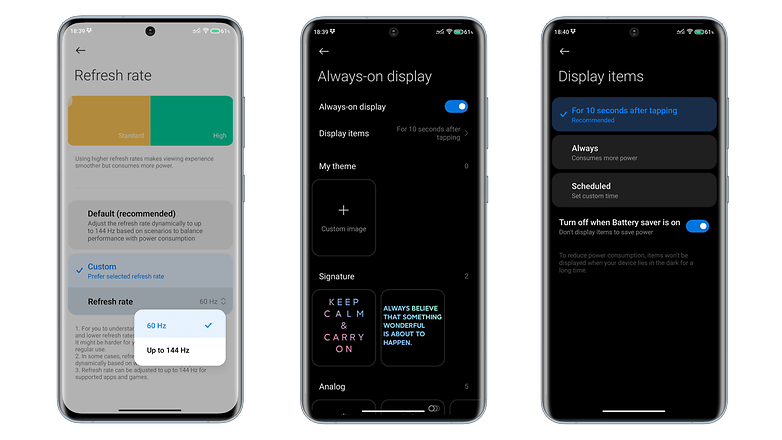 The display of the Xiaomi 13T Pro is at least a real feast for the eyes and provides a lot of contrast between bright and dark areas, realistic color saturation, and high detail accuracy. If you don't like it, you can satisfy your individual wishes in the color scheme settings.
The 13T Pro also features the theme-based always-on display with its numerous settings for when, how, and what you get displayed during standby. It is basically a very subtle assessment, but many of you will be happy that there is no rounded display on the side of the 13T Pro—I am still a fan of curved panels.
Xiaomi 13T Pro software
Like Motorola recently, Xiaomi also gets closer to Samsung's exemplary update policy with every new release. With the Xiaomi 13T Pro, the Chinese manufacturer grants us a guarantee of four system updates and five years of Google security support. So, in our case, that means a guaranteed Android 17, since MIUI 14 based on Android 13 is preinstalled on the Xiaomi 13T Pro.
Pros:
Very good update policy.
A lot of freedom for customization.
Cons:
The current Google security patch is from September 1 on the tested unit. I personally believe that this detail is more important for our readers and us than for the mass of end users. Nevertheless, it is a good benchmark to classify how seriously the company takes security.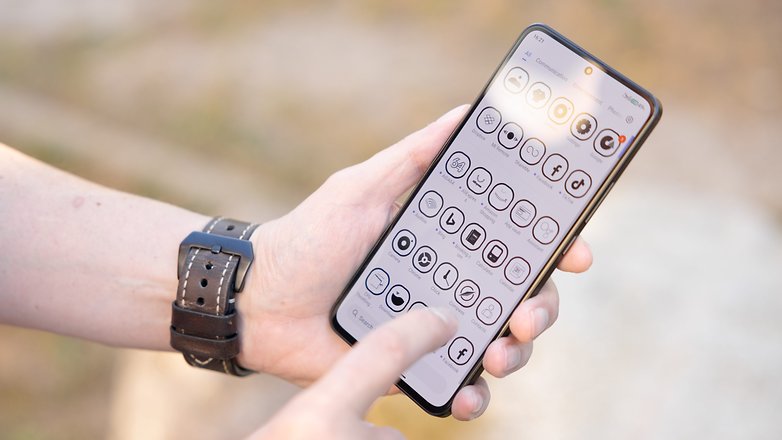 And what the company painstakingly builds up with its update policy, it tears down again with the preinstalled bloatware. You can tell me what you want, but applications like TikTok, AliExpress, Amazon Shopping, Audible, Bing, Booking.com, LinkedIn, Netflix, and many more are simply not necessary for a smartphone in this league. I would even question the preinstalled and meanwhile rampant many Google applications.
Sure, a company subsidizes the smartphone this way and yes, everything can be uninstalled. But I still think this is a bit cheeky.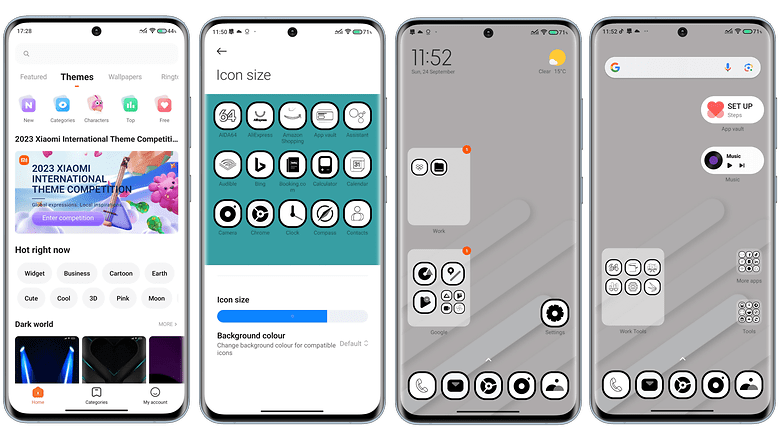 On a positive note, I would like to mention the freedom that Xiaomi has granted with its MIUI for many years. The theme app, which is a source of wallpapers, ringtones, fonts, icons, and complete themes including the lock screen. Or the diverse selection of folder sizes on the desktop, a practical sidebar, the One Hand Mode, or the "flying windows"—these are all reasons why I love Android so much.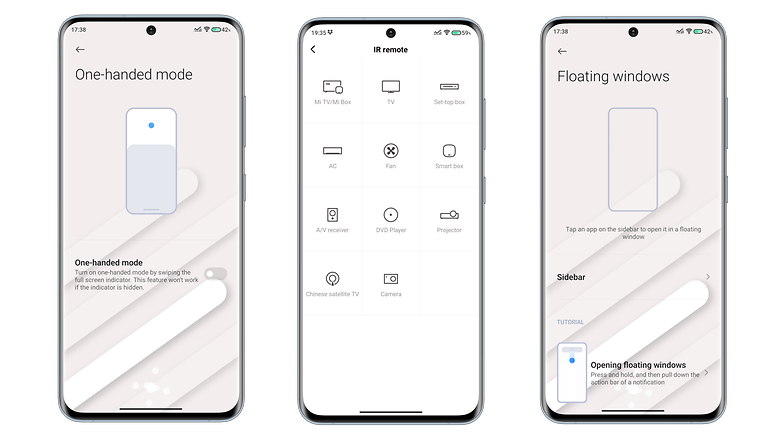 Xiaomi 13T Pro performance
The Xiaomi 13T Pro does not feature a Qualcomm SoC. Instead, it has a Dimension 9200+ from MediaTek. I am not familiar with this processor, but I can already tell you that it has a lot of power behind the cores. It is an SoC that is manufactured in a 4 nm process and has a maximum clock rate of 3.35 GHz on the prime core. Yes, you read correctly: it is crystal clear that it is a challenger to the Snapdragon 8 Gen 2.
Pros:
Fast and inexpensive SoC.
No unusual heat development.
Cons:
No microSD card support.
3DMark test is locked.
In detail, we are talking about a pimped Dimensity 9200, which "only" clocked 3.05 GHz on the ARM Cortex X3 Prime Core back in November 2022. As mentioned before, it reaches 3.35 GHz in our Plus model, plus three Cortex-A715 cores (3 GHz) for performance-intensive applications and four additional Cortex-A510 cores (2 GHz) for energy-efficient tasks. The performance of the graphics unit, the ARM Immortalis G715, has also been increased by 17 percent.
Since this is an international device, the processor is also equipped with a corresponding software throttling, which excludes a corresponding heat development like we experienced in the Xiaomi Mix Fold 3. However, this was very limited according to our first findings. Worse, as in some past pre-launches, we were locked out of a benchmark test with 3DMark, which would have of course interested us very much.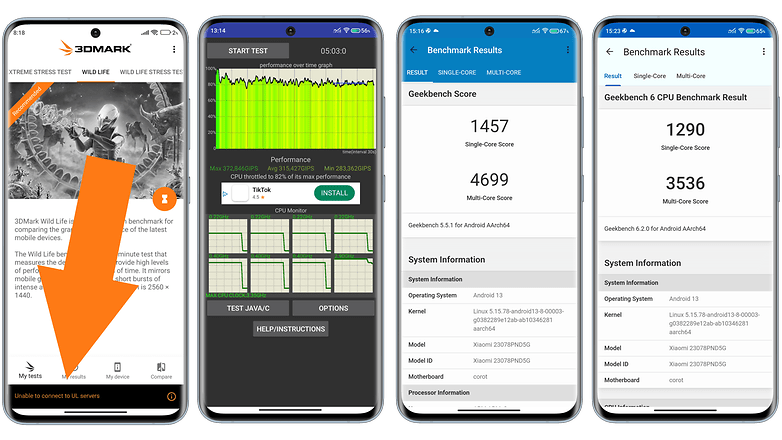 Regardless, we know from the past that this is lifted a few weeks after the sales launch. That suits us very well, since we still have some plans for the Xiaomi 13T Pro anyway! Thus, we will still catch up on that.
Until then, I can confirm from my experience that no matter which performance-hungry game I have played in the past few days, the MediaTek Dimensity 9200+ is a worthy opponent for the Californian CPU flagship.
Xiaomi 13T Pro
Apple iPhone 15 Pro Max
Samsung Galaxy S23 Ultra
Xiaomi 13 Pro
Xiaomi 12T Pro
MediaTek Dimensity 9020+
A17 Pro
Snapdragon 8 Gen 2 for Galaxy
Snapdragon 8 Gen 2
Snapdragon 8+ Gen 1
3D Mark Wild Life
n/a
Maxed Out!
8611
Maxed Out!
n/a
3D Mark Wild Life Stress Test

Best loop: -
Worst Loop: -

Best Loop: 9991
Worst Loop: 8709

Best Loop: 10,332
Worst Loop: 5606

Best Loop: 13,232
Worst Loop: 10,402

Best Loop: -
Worst Loop: -

Geekbench 5/6
Single (5/6): 1457/1290
Multi (5/6): 4699/3536
Single (6): 2936
Multi (6): 7453
Single (5): 1332
Multi (5): 3947
Single (6): 1403
Multi (6): 5106
Single (5): 782
Multi (5): 2967
Camera
The Xiaomi 13T Pro is the first T model that advertises a Leica triple camera. The company uses a 50 MP IMX707 sensor from Sony (f/1.9) as the main camera, which is equipped with mechanically stabilized optics and an equivalent focal length of 24 mm. While the ultra-wide-angle camera has a resolution of 12 MP at its disposal, the telephoto zoom camera can also boast an aperture of f/1.9 and 50 MP. Its equivalent focal length is specified at 50 mm.
Pros:
Consistently successful shots.
No useless 2 MP camera.
Cons:
Leica mode without noticeable added value.
Front camera could be a bit better.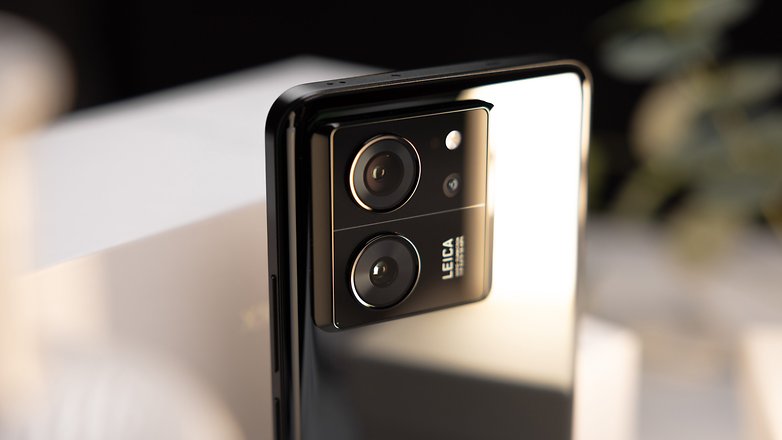 Xiaomi has added two more modes to the camera package besides the familiar Authentic and Vibrant modes. These are only available in portrait mode as the 50 mm Swirly Bokeh and 90 mm Soft Focus. In our gallery of test photos, you'll find two photos of a yellow Vespa taken in Authentic and Vibrant modes.
For my feeling, the differences are not impressive enough. The Authentic mode is supposed to show the colors as natural as possible and the Vibrant mode is supposed to make the whole thing pop a bit more. But the results were too subtle for my taste.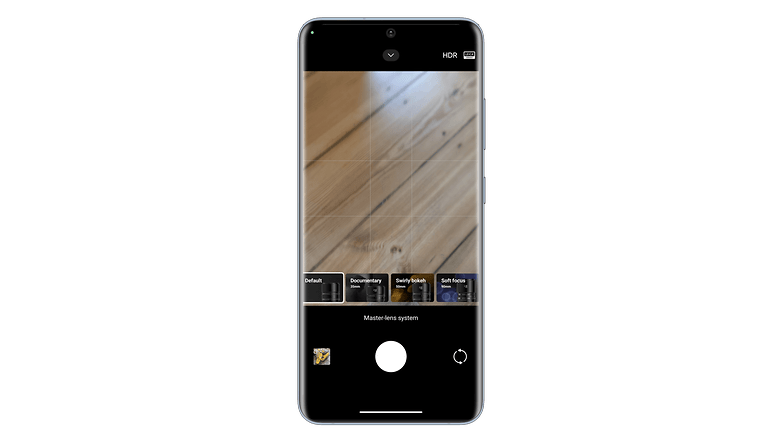 But that's it for my criticism of the Leica triple camera. Whether in very good lighting conditions (daylight) indoors (Alexa Mall) or at night, the 13T Pro consistently delivers very natural shots that have a healthy dynamic range and contrast. Color differences between the wide-angle and standard shots are also barely noticeable.
I am also positively impressed by the zoom shots. Sure, a 20x shot wouldn't find a place in the photo album, but you can look at it and honestly have to attest to a good contrast choice. But we don't want to rest on this short camera test. My colleague Ben Lucks will take two of the Xiaomi 13T Pro on a one-day trip around Europe to test the cameras in different countries for you.
For the sake of completeness, we will also mention the 20 MP front-facing camera, which also offers a night mode. My demands for this camera were not particularly high. Nevertheless, it was largely convincing. Clearly, there is still room for improvement.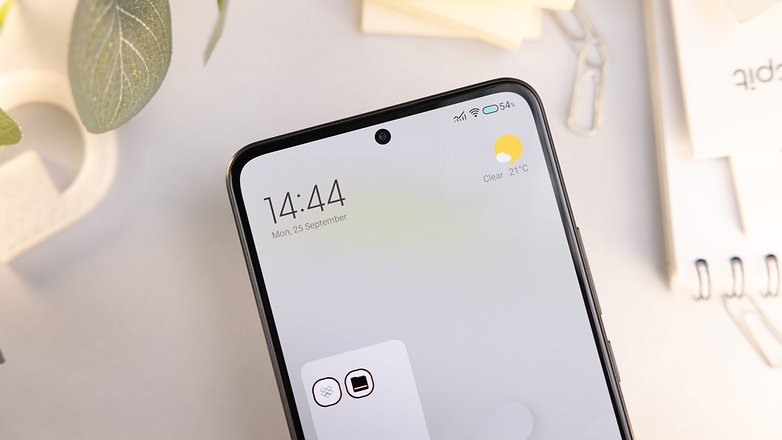 Xiaomi 13T Pro battery
Xiaomi installs a 5,000 mAh battery in the 13T Pro. It will last you well through the day even during intensive use. If you are a rather average user, a full battery will last for one and three-quarter days. And should the stored energy really be used up, the 120 W "HyperCharge" power supply pumps the energy cell from 0 to 100 percent within 38 minutes.
Pros:
120 W "HyperCharge" power supply included in the box.
2-day battery life.
Very good charging times.
Cons: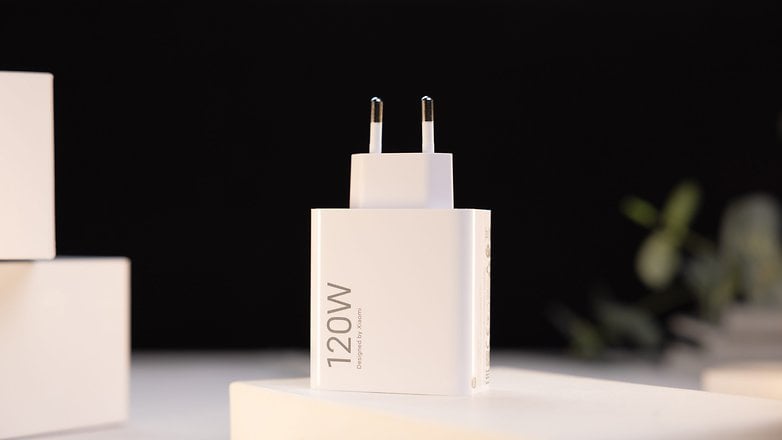 Just 5 minutes on the Xiaomi power adapter will get you almost 20 percent and 30 minutes 83 percent power in the battery. For friends who don't want to spend much time at the wall socket, this solution is almost ideal. Of course, we also did our typical "PC Mark Work 3.0" battery test, which was performed with a fully charged battery, a screen brightness of 200 nits, airplane mode, and an adaptive refresh rate.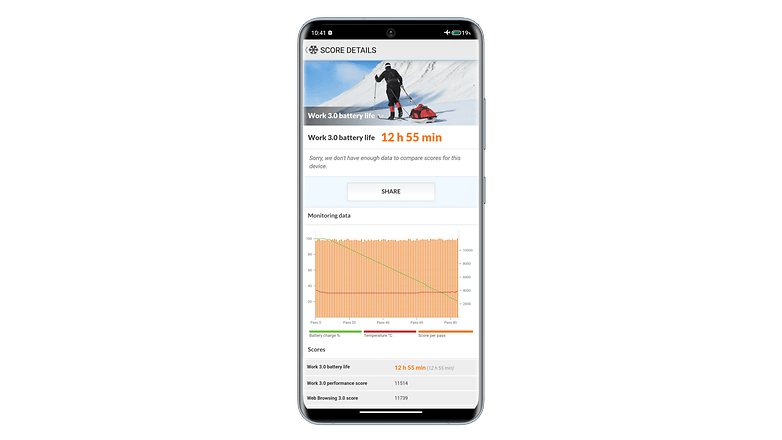 And so our test brought us to 12 hours and 55 minutes with a remaining capacity of 19 percent. That is quite a decent time in general comparison. The predecessor achieved almost the same time with 12 hours and 46 minutes, but Samsung's Galaxy S23 managed almost an hour more with a nearly 1,000 mAh weaker battery.
But benchmark or not: nextpit spared no expense and effort and sent Ben around Europe to test the Xiaomi 13T Pro battery under extreme conditions—stay tuned!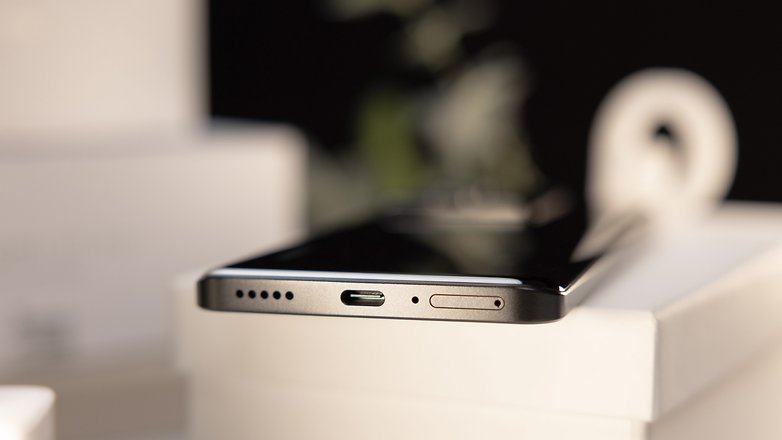 Xiaomi 13T Pro technical specifications
Technical data
Name of the device
Image

Display
6.67'' AMOLED
2,712 × 1,220 px (446 PPI)
144 Hz refresh rate
480 Hz touch rate
max. 1,200 nits (HBM)
max. 2,600 nits (peak brightness)
HDR10+ | DCI-P3 | Dolby Vision
Dimensions
162.2 x 75.7 x 8.49 mm (H x W x D) Meadow Green, Black
162.2 x 75.7 x 8.62 mm (H x W x D) Alpine Blue
Weight
206 g Meadow Green, Black
200 g Alpine Blue
Colors
Alpine Blue, Meadow Green, Black
SoC
MediaTek Dimensity 9200+
ARM Immortalis G715 GPU
Memory
12/16 GB of LPDDR5X RAM
256/512/1024 GB of UFS 4.0 storage
Software
Android 13 / MIUI 14.0.6.0
4 Android upgrades
5 years of security updates
Expandable memory
❌
Main camera
50 MP | f1.9 aperture | 1/2.8 inch | 1.22µm pixel size | 24 mm | OIS
Super Pixel Technology | 2.44µm Pixel Size
Leica Vario-Summicron 1:1.9-2.2/15-50mm ASPH
Ultra-wide-angle camera
Macro camera
12 MP | f/2.2 aperture | 120° viewing angle | Macro
5P aspherical lens
Telezoom camera
50 MP | f/1.9 aperture
5P aspherical lens
Selfie
20 MP | f/2.2
Video
8K at 24 fps | 4K at 30 fps | 1080p 60/30 fps | Slow Motion 720p 240/120 fps
Audio
Stereo speakers, Dolby Atmos
Battery
5,000 mAh
Charging via cable
Max. 120 W HyperCharge
Wireless charging (Qi)
❌
UWB
❌
Other
USB Type C (2.0)
NFC, BT 5.4, Dual-SIM (5G),
Wi-Fi 802.11 a/b/g/n/ac/ax
2.4 GHz | 5 GHz
Wi-Fi 7
Final verdict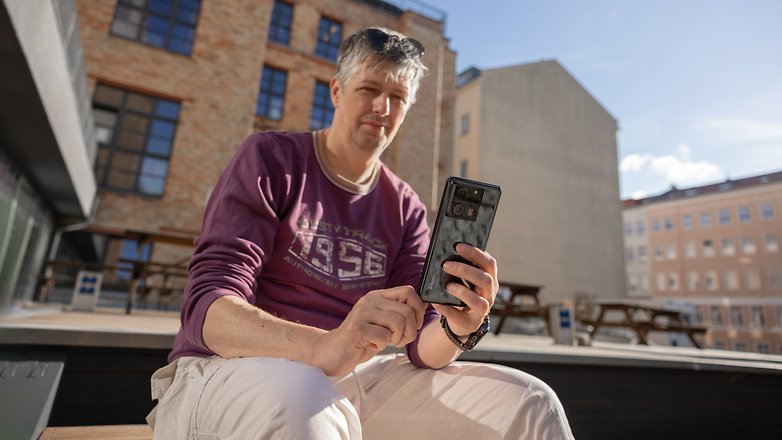 Considered on its own, the Xiaomi 13T Pro is a very high-quality and recommendable flagship smartphone at a starting price of 799.90 Euros. Why considered on its own? Because the company's lineup is actually quite well-stocked with the Xiaomi 13 and 13 Pro.
In view of their rapidly falling street prices, one can legitimately ask whether the company is not cannibalizing itself. If it were not for this fact, the Xiaomi 13T Pro would have deserved 4.5 stars.
But regardless of this aspect, there is nothing to criticize about the Xiaomi 13T Pro! A fast MediaTek 9200+ that is quite on par with the Snapdragon 8 Gen 2, up to 16 GB of RAM and 1 TB of storage, a superior AMOLED display with 144 frames per second. And as if that is not enough so far, there is also an IP68 certification and a 120 W "HyperCharge" power supply for the 5,000 mAh battery on top.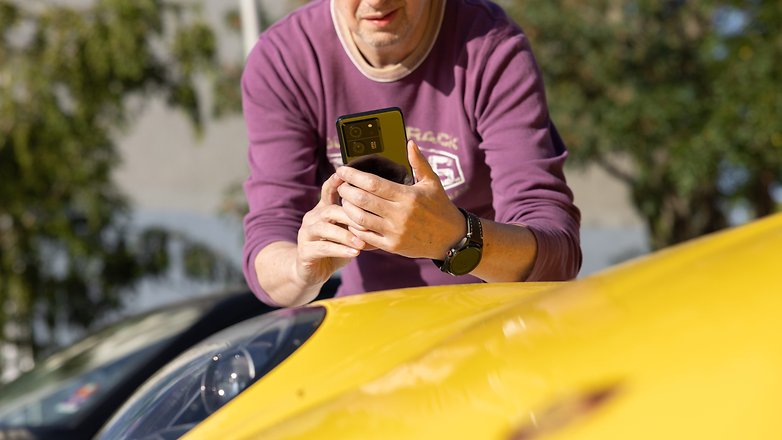 The only thing missing is the wireless charging feature and maybe there is still room for the ultra-wide-angle camera. But our dedicated "Around the world" battery and camera test will finally show that.