How to protect your smartphone from the cold in winter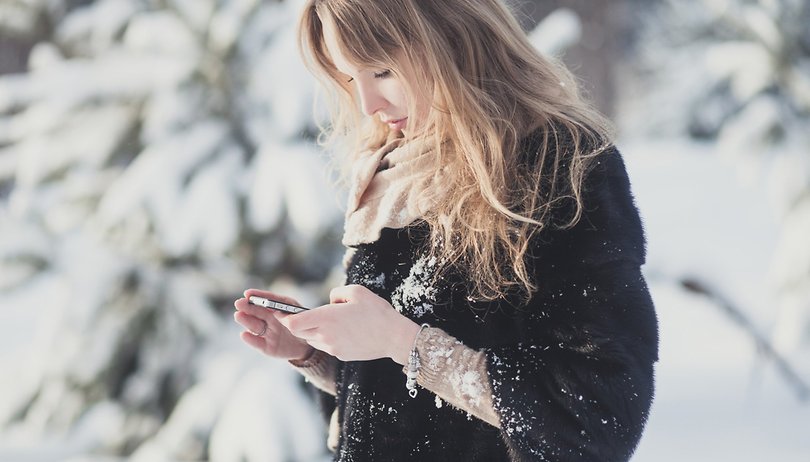 With its freezing weather, ice and snow, winter is not the best time of year for smartphones. There are many dangers for these expensive gadgets, especially if you live in an area experiencing extreme temperatures like Chicago. However, our handy tips and tricks will help you get your smartphone through the winter unscathed.
Winter is here. It's not just Game of Thrones fans that feel a shiver down their spine when they hear this; a lot of people don't like winter – and nor do tech gadgets. But as explorer Ben Saunders has shown with his Galaxy A5 while traveling to the South Pole, your smartphone doesn't need to take damage in the winter when used properly.
Shortcuts:
The important thing in crisp, cold, sub-zero weather is to do your best to keep your smartphone from cooling down. As such, you should not put your smartphone in your handbag or backpack, but as close as possible to your body - on the inside pocket of your jacket or in your pant pocket, for example. However, winter sports enthusiasts should be aware that a smartphone can become an additional safety hazard and cause injuries if you crash, so make sure that everything is well-padded when going on daring adventures.
LCD-based displays, in particular, are vulnerable to the cold. The liquid crystals are capable of freezing. That, at the very least, will temporarily limit the display and permanently damage it when exposed to extreme temperatures for a prolonged period of time. OLED panels do not have this problem but are not designed for extreme cold either. Thus, if you want to protect your display, only use your phone in the cold in emergencies and as briefly as possible.
Apart from the display, the battery, in particular, is a smartphone component that is particularly vulnerable to the cold, and capacity is noticeably reduced in a cold environment. Furthermore, connecting the battery to the charger when it's freezing is harmful. As such, you should only charge the smartphone when it has reached its normal temperature again. If you use your device as a GPS when driving your car, think about taking it with you if you are leaving your car parked for a while. Cars cool very quickly when the engine isn't running, turning them into a smartphone refrigerator in the winter.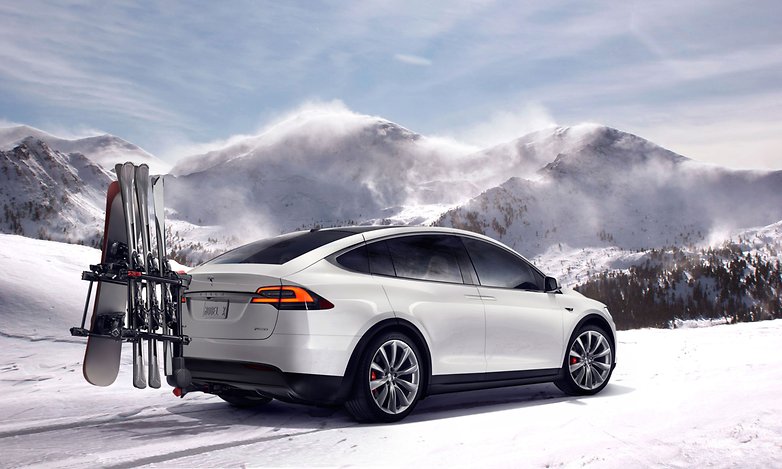 In addition to the cold, the second biggest problem is moisture. It rains and snows during the winter and slush, puddles are everywhere. If you don't want to risk ruining your smartphone by dropping it, you can adequately protect it with a waterproof case. Yet, there is a hidden danger: moisture from condensation. It quickly forms when you suddenly heat up a cold object - people who wear glasses will know all about it. Thus, you should generally give your smartphone time to defrost and by no means leave it on the heater or even defrost it with a hairdryer – the display glass can also crack. We recommend waiting at least a half-hour until using your smartphone again after venturing into the ice and snow.
A protective case should practically be mandatory in winter, since it dramatically reduces the chance of damage in case you drop your phone. If you slip on snow and ice, you generally drop your smartphone, too. Furthermore, thick gloves do not ensure a tight grip. With the right case, the smartphone is better protected from falls, but, in many cases, it is also better protected from moisture. A common misconception: unlike gloves and socks on people, smartphone cases do not continuously keep the device warm, because to do so, the smartphone itself needs to emit heat that the material can reflect. At some point, even with a case, your smartphone will be just as cold as without one.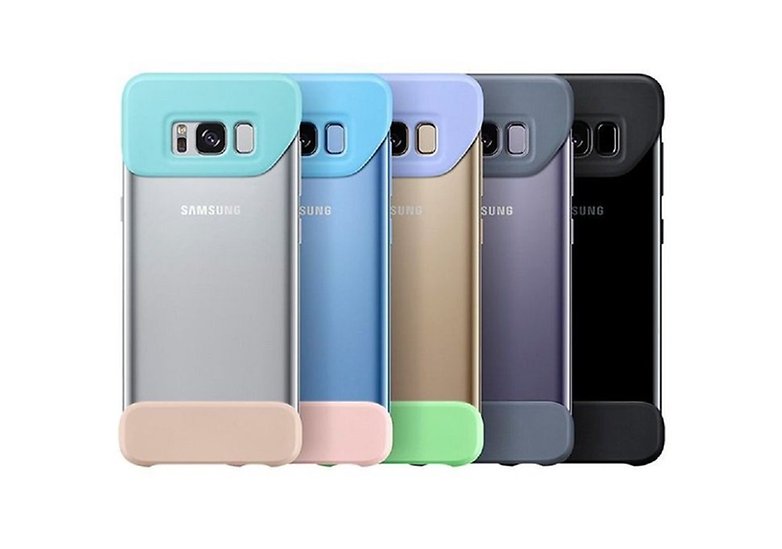 Speaking of gloves: Many smartphones now offer a glove mode for operation, which can mainly be turned on and off in the settings, and which is nice to have in wintry weather. However, this generally affects the accuracy of touch inputs, and you furthermore can't use the fingerprint sensor for unlocking either. If you have a smartphone with face unlock, that's the better option to use in winter.
If you are a winter sports enthusiast or you just can't go without using your smartphone for long, there are some accessories, which can make using it in sub-zero temperatures more convenient.
Touchscreen gloves
First of all, you should know that there are many gloves designed to work with touch screens. No more humbling around or missing calls because you can't tap the accept button. Of course, the prices and quality vary, but there are plenty that cost less than $10 and do a good job.
Bluetooth hat
Yes, you read that correctly. Bluetooth winter hats pair to your smartphone and allow you to take calls and listen to music without ever having to take your hands out of your pockets. Of course, they also keep your head warm, while your smartphone can stay safely tucked away in your jacket.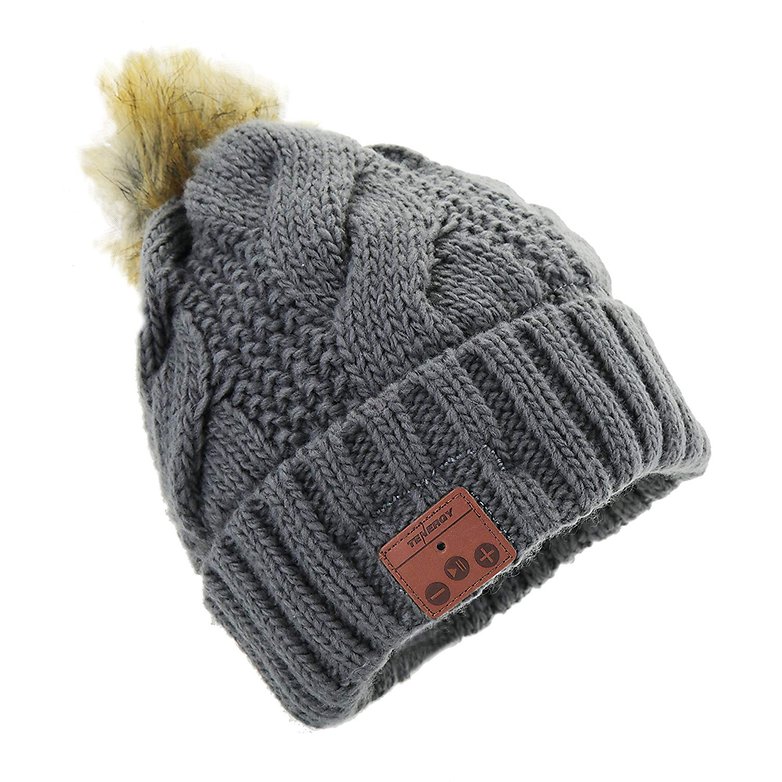 Some, like The Tenergy Bluetooth beanie feature Bluetooth 4, have an impressive wireless range of up to 33 feet and a battery life of 6 hours of music or talk. You can answer calls, skip songs and control volume with the help of three buttons located on a small panel near your ear. Of course, you will also need to charge your hat, which might sound both amusing and weird, but if you live in a cold climate, it's definitely worth it.
If your smartphone gets wet or shows signs of moisture on the inside of the display glass, you'd better act quickly. We recommend quickly removing the SIM and memory card and leaving the slot open so that the moisture can escape. If your smartphone has a removable battery, you need to quickly take that out, too, but since many smartphones don't have those anymore, you can only remedy the situation at first by turning it off. The smartphone should be given at least one day to dry off. Even if it works again, damage via corrosion can form, which won't be noticeable until later.
Has your smartphone already become a victim of this rough winter? Do you have any more tips on surviving the freezing weather? Let us know in the comments.