Galaxy S6 owners: here's a feature you should never use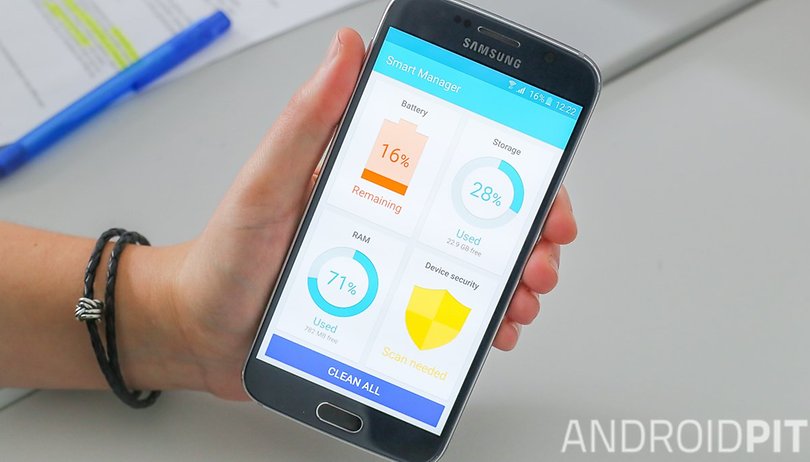 I've been taking a fresh look at the Samsung Galaxy S6 ahead of the imminent release of the Galaxy S7 (it's looking good, right?) and have some advice for you: don't use Samsung's Smart Manager tool. Not sure what I'm talking about? Read on.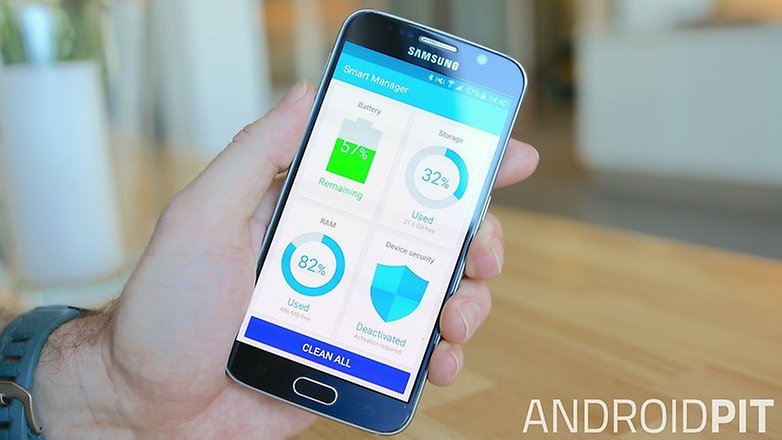 What is Smart Manager?
Smart Manager is found in the Galaxy S6's (and other post-Lollipop Galaxy devices) app drawer. It gives quick access to four pages: battery, storage, RAM and device security, as well as a one-tap performance boost called Clean All, which "clears the "RAM status" and "deletes unnecessary data stored on your device".
It's supplied by Cheetah Mobile, creator of the popular 'Android optimization' app Clean Master (boost and applock). There's a chance you may not have even encountered it before, because certain operators, including AT&T and Verizon, don't let you access it. If you haven't, best keep it that way.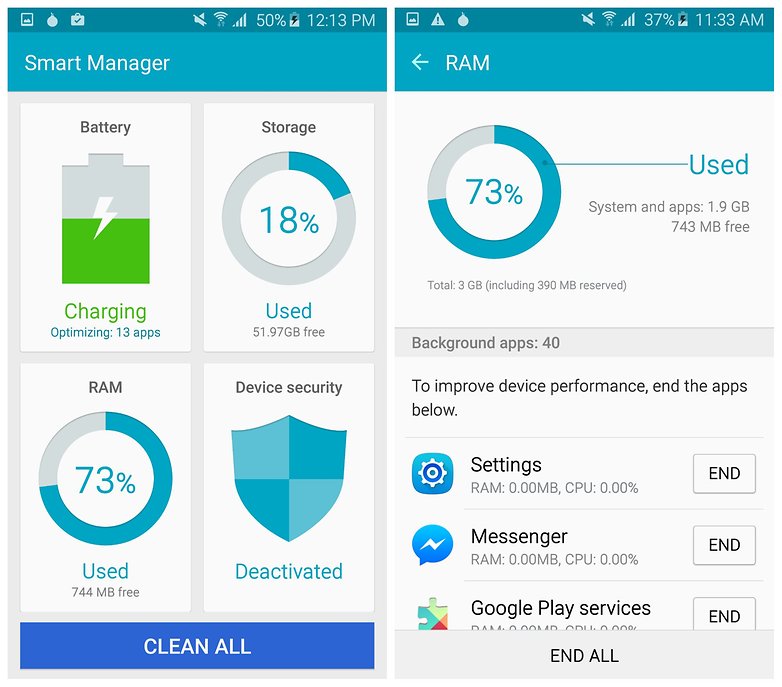 Why shouldn't I use Smart Manager (Clean All)?
While Smart Manager could be used as a widget or shortcut to battery and storage settings, you should avoid using the frankly pointless Clean All optimization feature. This feature is said to improve device performance – as the Clean Master app aims to do – but its actual impact is questionable.
Apps have varying impacts on the amount of RAM used, and while some can use a lot, it does not inherently mean they are rogue, out of control or using too much. Android is designed to manage RAM effectively and automatically, and does by default much of what Clean All does manually. Reason number one to not use Clean All for this is that it's entirely unnecessary.
But the second is that it's wildly ineffective. The apps deactivated after you tap the Clean All button simply don't stay inactive for long. In a test I conducted earlier (see the screenshot below), it took less than a minute for the processes I had ended to be back up and running again.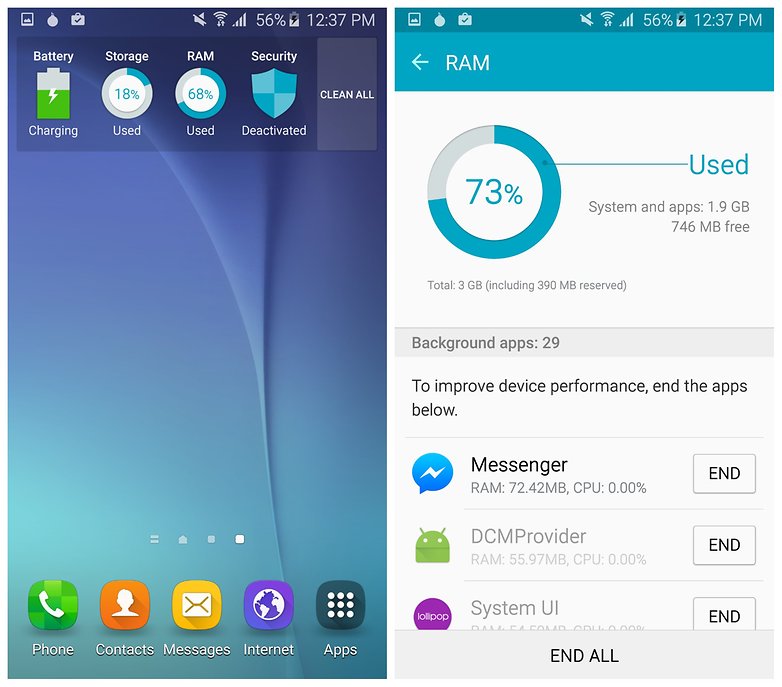 Many of the processes that the RAM manager stops either should be running, or will restart soon anyway. What's more, the Galaxy S6 comes with 3 GB of RAM, which should be more than enough to manage the demands thrown at it.
Supposedly performance-boosting apps like Clean Master are extremely popular because they bank on the idea that the person using them doesn't really understand how the Android platform works. There are countless stories about the inefficiency of so-called task killers on Android. Smart Manager's Clean All plays on the same idea.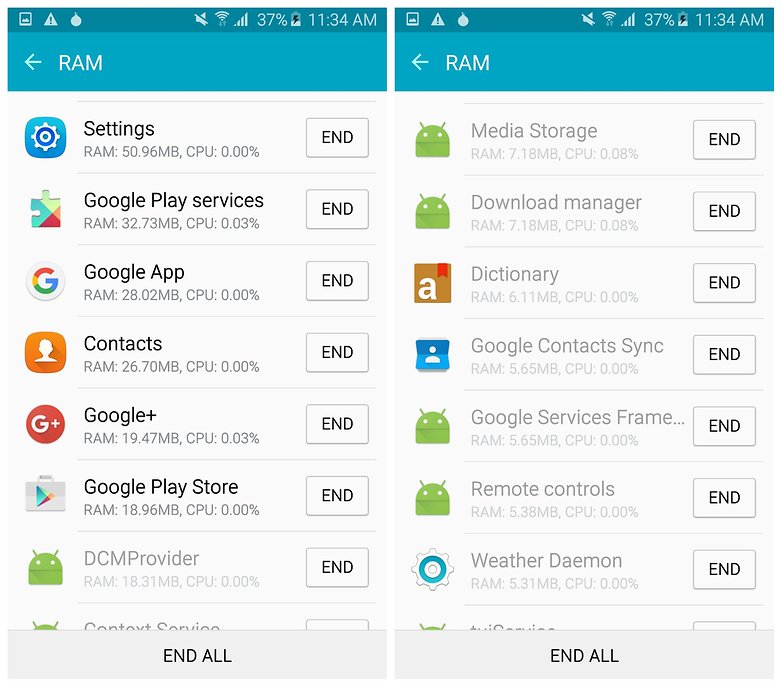 If Smart Manager is dropped from the Galaxy S7, the device will be better for it. And if you use it on your current Galaxy device, consider stopping – unless you just really like tapping buttons for no reason.
Have you used Samsung's RAM management tool? What are your thoughts on it? Tell us about it in the comments.