Why I'll never go back to TouchWiz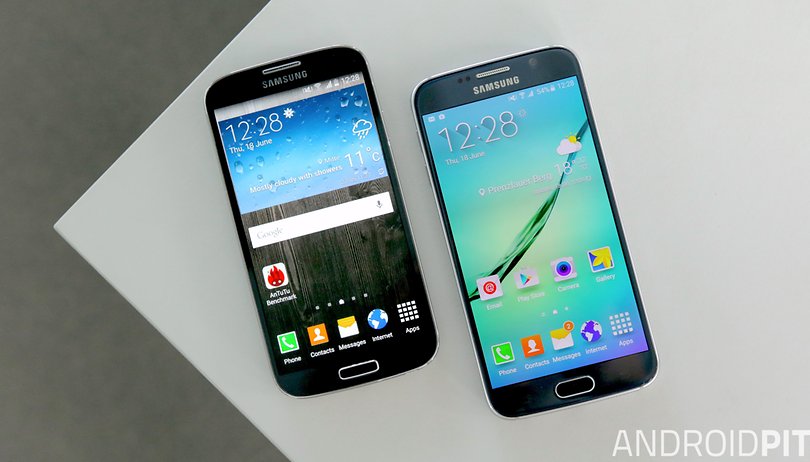 I recently experienced something that every smartphone owner looks forward to – New Phone Day! I finally upgraded from my trusty Galaxy device, and I'm pretty smitten with my new Moto G (2015) and its near-stock Android interface. And now I've tried it, nothing in the world could make me go back to a device with TouchWiz.
Stock Android is completely overrated
It'd be unfair to directly compare my new Moto G with my old Samsung Galaxy S4 Mini – there's a two-year age gap between the two devices, after all, so the Motorola is bound to feel like a better phone. But it's not the slightly improved technical specs and marginally more up-to-date Android version that have rocked my world. It's the streamlined, bloatware-free experience that the almost-stock Android OS offers. Here's why.
I like things neat
The key downside of Touchwiz is the amount of bloatware it brings along with it. My S4 Mini came with 52 apps preinstalled. 52! They spanned three screens when I scrolled through my app drawer, and that's before I downloaded any of my own.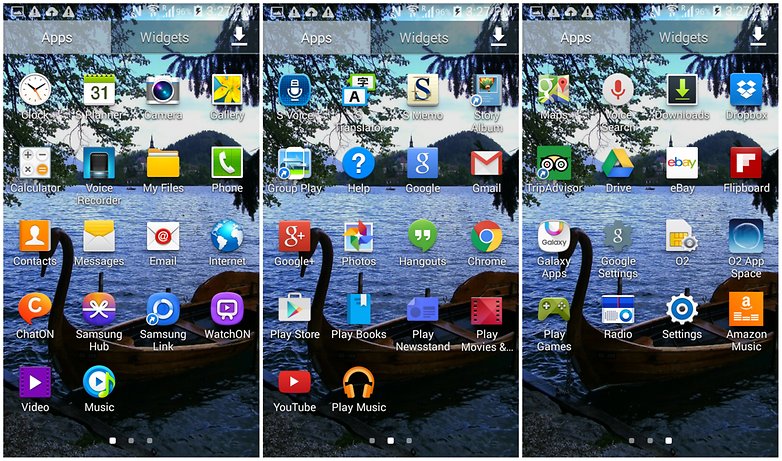 It's bad enough that nearly a third of them sat eternally unused, like most of the channels in your cable subscription, for the entire time I used the phone as a daily driver. But what really gets my goat is that many of Samsung's preinstalled apps were duplicates of commonly-used Google apps.
Do I really need two internet browsers and two email apps? And while I'm sure S Planner and S Translate are perfectly functional, I prefer Google Calender and Leo, which means I was stuck with double calendar and translation apps too. And having two of everything just looks untidy.
All the apps on my Moto G fit nicely within two screens, including nine that I downloaded myself. There are no duplicates, almost nothing that I haven't or wouldn't have chosen myself and nothing cluttering up the place unnecessarily. Much better.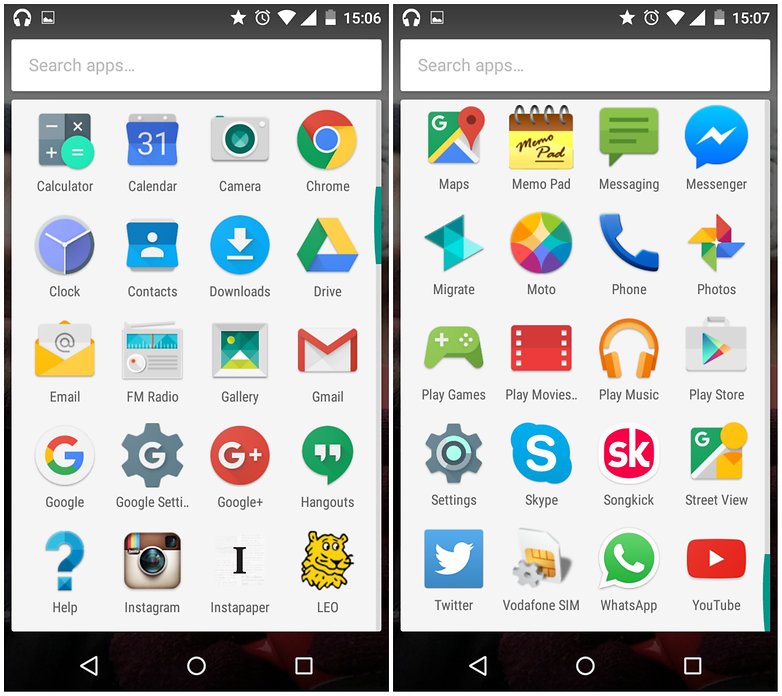 I like things simple
When I move into a new apartment, I don't expect to have to spend the first hour of my time there throwing out surplus furniture or stuffing other people's junk into a closet (although it has happened).
I don't want to do that with my phone either. With the Moto G, all I had to do was add my SIM card, log into Google and I was away.
When I booted up the S4 Mini for the time, it tried to get me to add a Samsung account, and then pushed Dropbox on me. It left loads of junk (sorry, widgets and apps shortcuts) lying around the homescreen too, which I had to get rid of before I could really make the phone feel like home.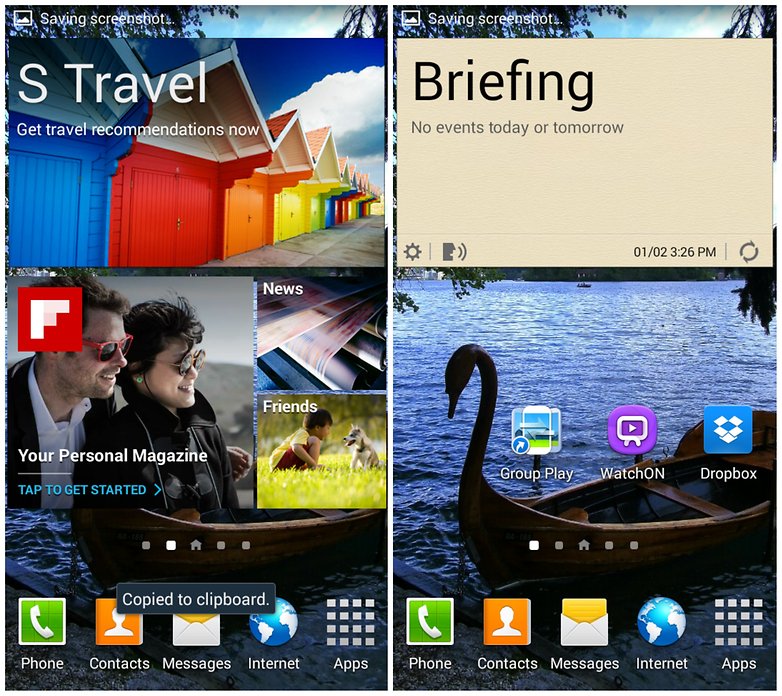 I like things quick
Every time I picked up my S4 Mini it seemed to be updating something or other, which really slowed down the performance of the phone. If it decided it wanted to update several apps all at once, it basically meant I couldn't use the phone until it was finished – not efficiently, anyway.
The Moto runs updates too of course, but fewer apps mean fewer updates, which means it spends less time being otherwise occupied when I want to Instagram the brownie I just bought.
Fewer apps to scroll through also means I find the one I want to use more quickly, as does not being presented with a choice of apps to use each time I hit a web link. These might sound like small things, but every second counts in the life of an AndroidPIT staffer. Those deadlines don't meet themselves.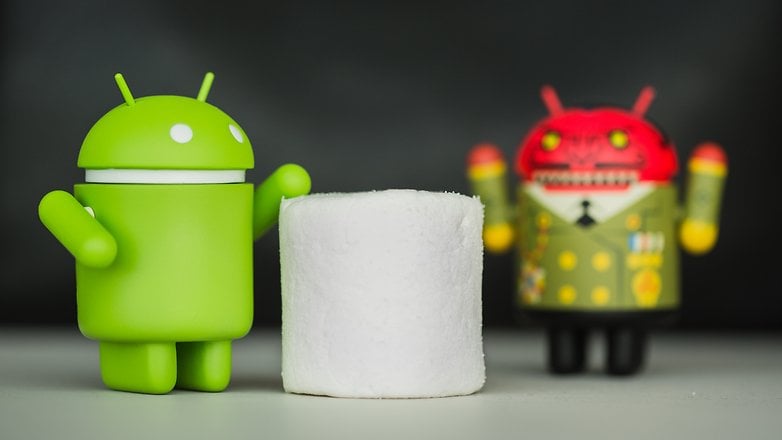 Sorry, Touchwiz – we aren't ever getting back together
I'm pretty minimalist, and having a clean and tidy app drawer has improved my smartphone experience no end. It's also significantly nicer being able to find what I want quickly and easily, rather than sifting through lots of things I don't.
Yes, there are workarounds for all of my complaints – disabling apps or auto-updates, or installing a custom ROM – but I'd much rather have a phone that didn't require me to do all that in the first place. For those reasons, when the time comes to upgrade my current phone, it's unlikely that I'll even consider one with TouchWiz or any other UI that adds too much the basic Android software.
What do you think? Does TouchWiz detract from an otherwise great phone, or does it add essential features to the Android OS? Share your thoughts in the comments.