We Are In An Era Of Rolling Layoffs, Here's What You Need To Know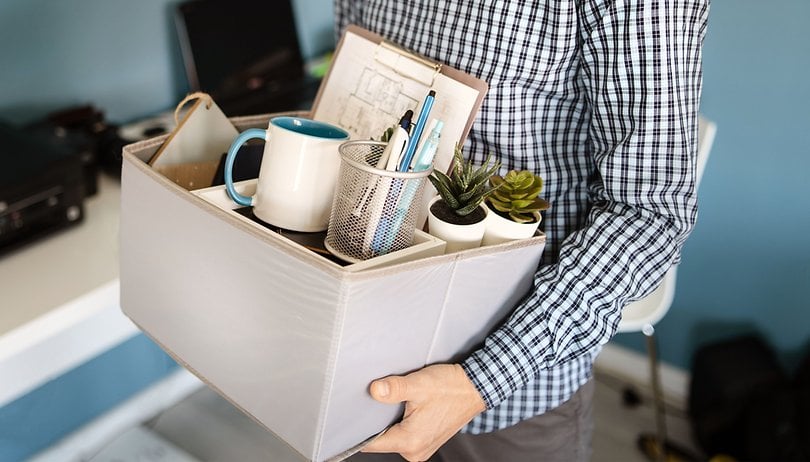 Across 2022, 1,056 tech companies let 164,511 of their employees go. This year, that figure has already been exceeded as 613 tech firms have laid off 183,720 workers––an 11% increase. And it is only April.
For many of these firms, their layoffs represent a very small percentage of their workforce, and have been actioned as a result of economic factors, pandemic-era over-hiring and the need to rationalize expenses and protect the bottom line.
For example, IBM and Lyft have all laid off 2% of their workforces, with Sap and Workday letting go of 3% of their total staffing numbers. But for others, such as Zoom and Buzzfeed, that figure climbs to 15%.
And at Twitter, 50% of the workforce was axed in October 2022 when Elon Musk took over as CEO, followed by another round of layoffs in February, when it was estimated another 200 jobs were cut.
Multiple layoffs are becoming more common
Twitter's employees' fate was once pretty unusual. But according to data from Crunchbase, multiple layoffs are becoming more common, and last year, about 9% of the 433 tech companies it tracked laid off workers more than once.
We are now in an era of rolling layoffs, where companies are increasingly moving away from one short, sharp shock, and instead, are inflicting multiple painful rounds of layoffs on their employees.
Disney, for example, recently announced a second round of layoffs. "We expect to commence the final round of notifications before the beginning of the summer to reach our 7,000-job target," CEO Bob Iger wrote in a memo.
At Salesforce, the picture is similar. The company conducted a round of layoffs in November 2022, and announced another big cull in January of this year when it said it would let go of 10% of its workforce, or about 8,000 employees. Last month, its COO Brian Millham said Salesforce could see yet another round of redundancies.
Meta too, has had huge job losses, announcing 11,000 job cuts in November 2022, and an additional 10,000 in March. It's all part of Mark Zuckerberg's "Year of Efficiency", as the company seeks to improve its organizational efficiency.
The impact on workers
But what of the impacts on those who are left behind? Firstly, there is what's known as survivor syndrome, or redundancy survivor guilt. This manifests in negative ways in those who haven't been laid off: they can disconnect from work, or have more frequent absences.
Burn out is already a huge workplace issue globally, with more than 40% of people with desk jobs reporting burn out at work, according to Slack's Future Forum report.
Adding additional anxiety into the mix-–"Will I be next, and how will I cope?"––isn't helping. As more and more companies announce additional rounds of layoffs, workers start to wonder when their turn will come, they take their foot off the pedal and disengage further.
One light at the end of the tunnel is that laid-off tech workers are settling into new roles quickly. A recent survey found that over half of the employees who were laid off in December 2022 or January 2023, had found another job by March.
Get out ahead of layoffs
If you're worried that more layoffs are en route at your firm, or you'd just like to preempt the possibility that you could be laid off, looking around to see what's out there is a great strategy. Below are three examples of jobs in these emerging sectors and you can browse thousands more on the NextPit Job Board.
Workday Financials Functional Architect, Accenture, Austin
As a Financials Functional Architect at Workday, you can expect to manage teams in the identification of business requirements, functional design, process design (including scenario design, flow mapping), prototyping, testing, training, defining support procedures, and formulate planning, budgeting, forecasting and reporting strategies. You'll need a minimum of four years' of consulting experience, most recently in an associate manager, or similar level role, as well as the same level of hands-on experience with Workday Financials. Get more information here.
Technology Risk—Manager—Consulting—East Region, EY, New York
The Technology Risk - Manager will be responsible for managing multiple client engagement teams at an executive level within the practice and the firm. You can expect to work with high level client personnel to analyze, evaluate, and enhance information systems facilitating the business internal control process, and will assist clients and other risk assurance professionals in performing information technology control and security engagements. A Bachelor's or Master's degree plus a minimum of five years' of experience working as an IT auditor or IT risk adviser for a public accounting firm, a professional services firm, or within industry, is required. See all the details for this role.
Director, Software Engineering, GE Healthcare, Washington
As the Director of Software Engineering at GE Healthcare, you'll bring innovative ideas to the table every day, to find better ways of accomplishing customer objectives. Working closely with engineers to architect and develop the best technical design and approach, you'll foster a culture of continuous engineering improvement through mentoring, feedback, and metrics. You'll need a Bachelor of Science in computer science or an equivalent, plus six or more years' of experience working in software engineering, including the design and development of highly scalable web services. See all the requirements for this job here.
For thousands more opportunities across tech, visit the NextPit Job Board today. This article was written by Kirstie McDermott.