Google (Jelly Bean) Voice Search Vs Siri: Side By Side Comparison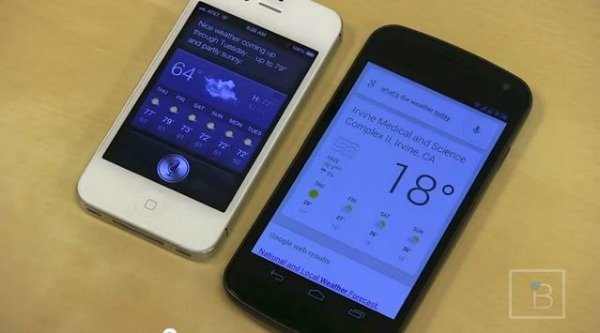 If you had a chance to check out the hands on video I did on Android Jelly Bean yesterday, you'll see that the voice search function received a major overhaul on Android 4.1. But how does it stack up against the iPhone's Siri? TechnoBuffalo put together a great 5 minute video where they perform a side by side comparison of voice search on Jelly Bean and IOS, and as you can see from the results, Google certainly did an impressive job.
In the video you'll notice that the same question is asked to Google voice search and Siri at the same time, meaning that both phones have the exact same chance of answering the questions. After using Jelly Bean for 24 hours, I can personally tell you that Google voice search is simply amazing and delightful to use, and it's great to see that Android users now have/will have such a great tool at their disposal.
The video can be viewed below (Youtube link here).
What did you guys think of that little demonstration? Impressed? Not impressed? Don't care about voice search?
Let us know in the comments below!