V-Moda Crossfade 2 Wireless headphones: excellent sound, no extras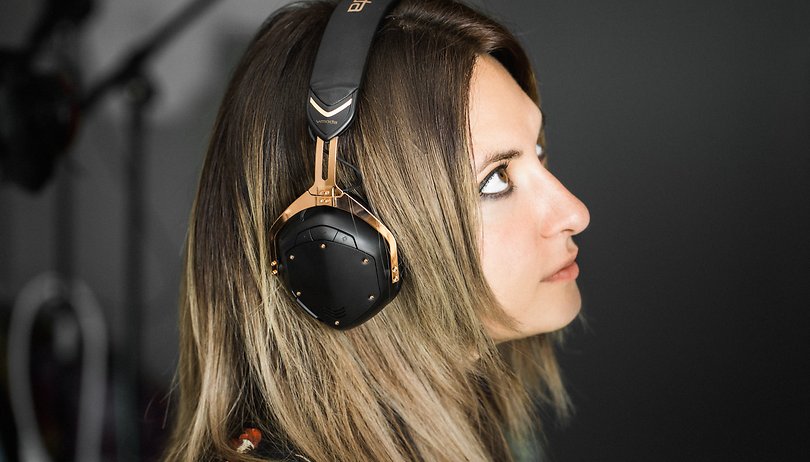 I recently wrote about the fact that there isn't a perfect Bluetooth headset, and now the manufacturer V-Moda is getting the chance to prove itself. The American brand has been manufacturing eye-catching headphones for some time now and, in this review, we'll find out if the audio is impressive as well.
The V-Moda headphones have a personal history for me. I came across the manufacturer years ago and was immediately impressed by the brand's charm. The independent design, which still characterizes the models today, quickly fascinated me. At that time I, unfortunately, couldn't get my hands on a model, so I never got the chance to listen to them first hand. But now that has all changed, and I'm pleased that I got the chance to test them out.
Good
Great design

Good finish

High-quality sound
Bad
High price

No special features

No noise cancelling
The price is certainly a hefty sum
The V-Moda Crossfade 2 Wireless headphones are available in three basic colors: matte black, matte white and rose gold. You'll find all three colors on Amazon for $279.99. The Crossfade 2 Wireless belongs in the same category as Bose's QC35 and Sony's WH-1000XM2. The Codex Edition costs 350 dollars, and also supports the three major audio codecs in aptX, AAC and SBC.
If you like to design hardware according to your personal tastes you should take a look at the V-Moda website. The metal plates that are attached to the sides of both ear cups can be adjusted in many ways. Not only can you choose an engraving from a range of ready-made graphics, and you can also upload a picture of yourself. But that's not all: you can also choose the material of the plates, but be careful since some materials will drive the price to unaffordable heights. The price can get as high as $27,000.
V-Moda includes a very well made case with the headphones in an appropriate design. Furthermore, you'll also find an audio cable and a charging cable (unfortunately still micro-USB) in the package.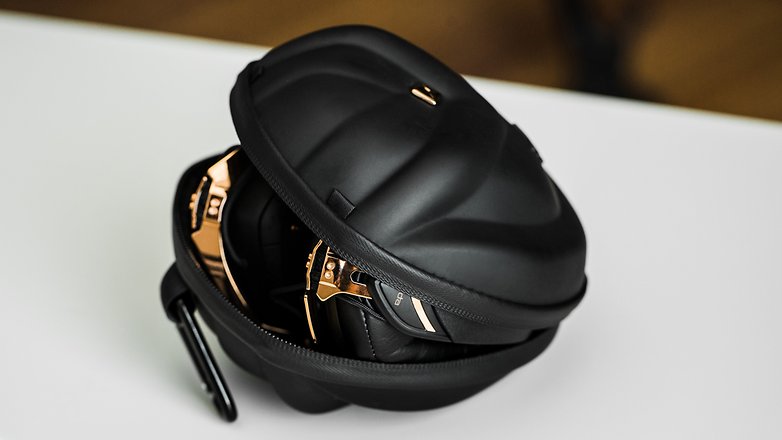 A clear, independent design language
Hardly any other headphone manufacturer places more emphasis on design and charm like V-Moda. Design is a matter of debate, but one thing is certain: the V-Moda Crossfade 2 Wireless certainly stand out from the crowd. The hexagonal metal plates on the outside alone, which are fastened with eye-catching screws, give the headphones their own style. As mentioned already, the design impressed me at first sight, and it looked great in person as well.
The headphones are very well made . Unlike some other manufacturers, V-Moda uses a lot of metal, but there's also a lot of plastic. The large V-Moda lettering is covered with artificial leather, and a strip of fabric is on the underside.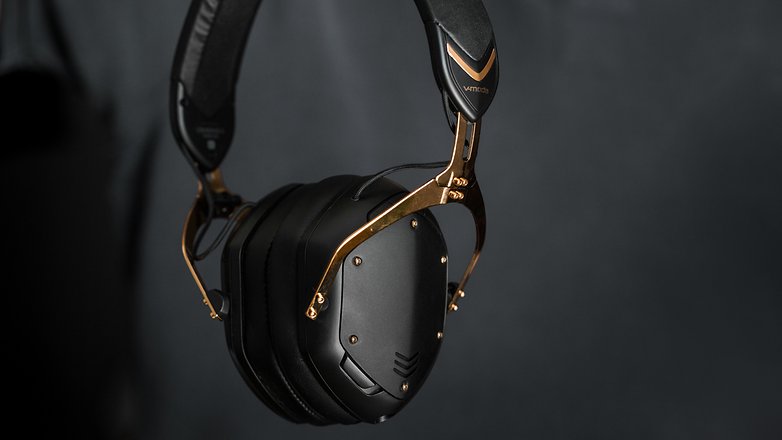 The headphones offer great control: on the right of the headphones, there are three buttons on the top: one for Play/Pause, and two more to turn the volume up and down. The buttons are made of plastic and don't seem especially durable. The look quite cheap and don't have a pleasant pressure point, so you'll have to take the headphones off to operate them smoothly.
There's also a fader that turns the headphones or puts them in pairing mode. I like using faders for switching headphones on and off, and it does its job reliably. It's hardly noticeable and doesn't disturb the design.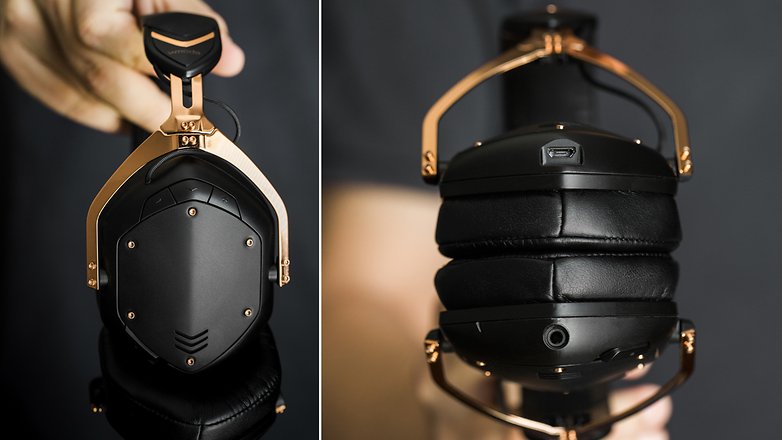 A short word about comfort: the headphones aren't quite as comfortable as models from Sony, Bose or Sennheiser. They are not uncomfortable to wear, but the ear cups are a bit too small, at least for my ears. After extensive use, this has become a bit unpleasant.
The sound is quite pleasant
Ultimately, it's the audio that counts , and in this respect, the Crossfade 2 Wireless headphones are absolutely convincing. The sound is well-balanced, with crisp bass and rich mids. The sound reminded me a lot of my Sony WH-1000MX2, and the two sound quite similar, and that's good.
V-Moda still doesn't offer noise canceling. It's a shame, but it means that the sound is more pure. But don't get me wrong, I enjoy the advantages of noise cancellation, especially living in a big, noisy city.
The Crossfade 2 Wireless is sending a clear message, and it makes sense that V-Moda didn't include active noise cancellation. Again, the brand just wants to concentrate on sound, and that works for them. There is no app or other knick-knacks that other modern headphones bring with them. It is just a Bluetooth headset that wants to impress by completing its job: providing quality sound.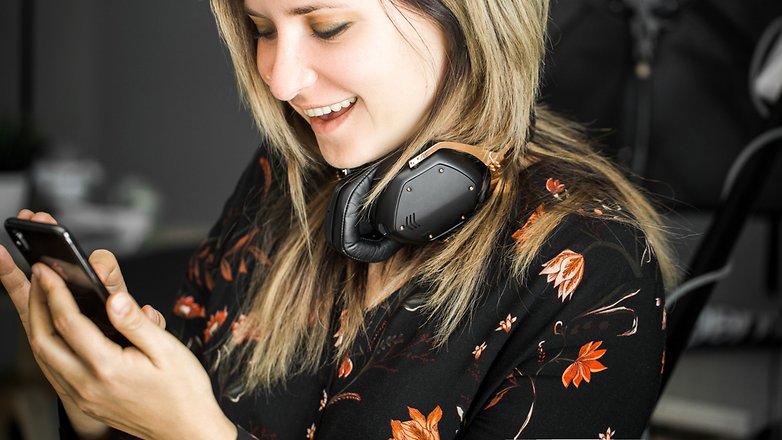 Of course, the headphones might look a bit old-fashioned in this day and age. With quite a high price, you could expect some more. But I prefer products that concentrate on the essentials. So many devices try to do everything but don't do them well.
The V-Moda Crossfade Wireless 2 supports aptX, but only with the Rose Gold version. The new model with the addition Codex Edition supports the codec, AAC and SBC. The manufacturer lists all this information on various codecs on a special website.
No surprises with the battery
V-Moda states that the headphones offer 14 hours of battery life . This figure isn't especially outstanding, but it's more than enough. From my experiences so far, this seems reasonable. Some competitors offer headphones that boast 20 hours of battery life, but I can live with just 14 hours.
There is one small point of criticism with these headphones. There's a small LED on the fader, but it doesn't turn on until the battery is almost empty and needs to be recharged, and then it flashes red. Unfortunately, it isn't possible to determine how much battery charge is left before that time. Other manufacturers have found better solutions for this, either with LED displays or some kind of notification system.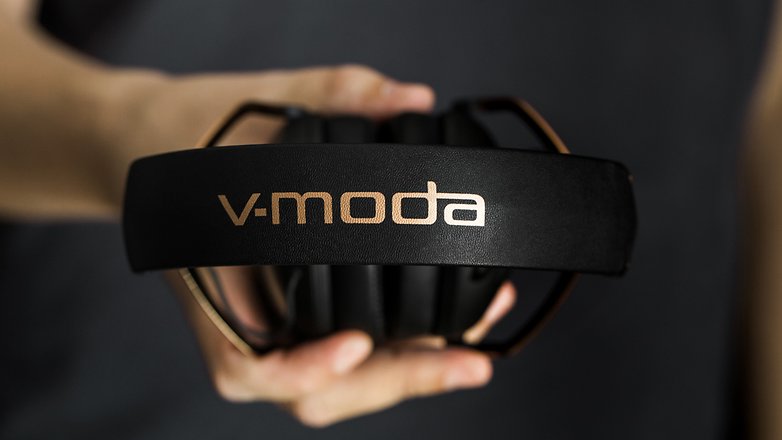 Good headphones, but probably not worth purchasing
In the end, the V-Moda Crossfade 2 Wireless headphones leave me with mixed feelings. Without a doubt, I like them and would use them again and again. But nevertheless, I have to admit that they don't hold up in direct competition. They're simply too expensive. As I've described above, I'm glad that V-Moda concentrates on the essentials and doesn't mess around with too many features.
At the same time, the headphones don't really offer anything that the competition doesn't and lack interesting features. First and foremost, in the long run, I miss active noise cancellation, since the outside noise is just too loud on my commute to and from work.
I'm very curious to see how the trajectory of Crossfade headphones continues. One thing is clear: V-Moda will continue to develop its headphones and add more features. But I can't call the Crossfade 2 Wireless headphones my favorite right now since that title belongs to the Sony WH-1000MX2.
What are your favorite headphones? Let us know in the comments!