Using AI To Form The Perfect Job Application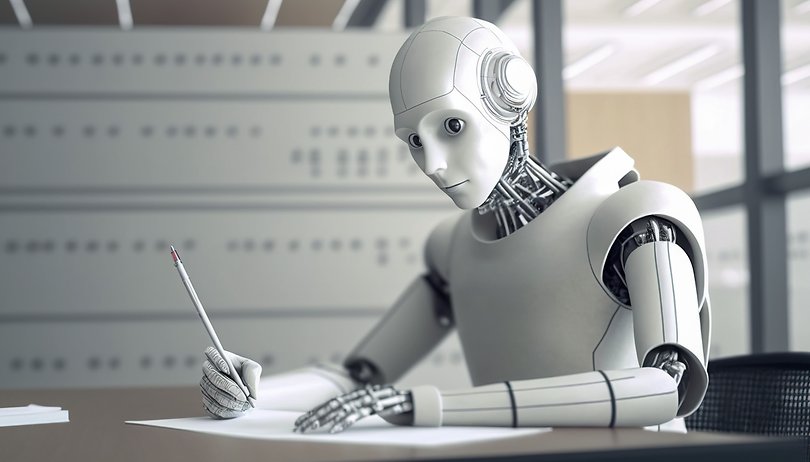 There is a saying widely attributed to the Roman philosopher Seneca: Success occurs when opportunity meets preparation.
It's a functional notion that is difficult to dismiss due to its simplicity, but it feels like in the modern era it could be revised a little bit to acknowledge the fact that preparation itself is where the opportunity lies.
The conversation around artificial intelligence over the past 12 months has been interesting, in that it has largely dwelled on two distinct areas: the fact that AI is going to transform the way we work, and how it also poses a threat to taking away our jobs.
While this sounds contradictory, both sides can in fact be true: a recent report by IBM summed up the risk perfectly, stating "AI won't replace people, but people who use AI will replace those who don't."
The World Economic Forum predicts that the evolution of AI will disrupt 85 million jobs globally through 2025, and create 97 million new job roles in the process.
IBM's report calls it "the age of the augmented workforce", an era when human-machine partnerships boost productivity and deliver exponential business value.
On an individual level, harnessing the opportunity that generative AI presents would give a competitive edge: a survey of executives found that four in five believe AI will change employee roles and skills, but only 28% of CEOs have assessed the potential impact on their current workforce.
How to stand out
In other words, whether you are a staffer or a business leader, be that impact now, and you will stand out.
When it comes to job hunting––the archetype of opportunity vs preparation––generative AI can be a powerful ally in shaping the perfect application. These tools and more can drive ideas, eliminate leg work and give the edge that leaders are looking for, in more ways than one. Discover them below.
For your resume
Since the advent of networks like LinkedIn and online job applications, the resumé may not be as crucial as it once was, but it's still a vital document in the process.
Rezi.ai features a simple workflow that uses a series of questions and prompts to build a brand-new, airtight document that can be tailored to any particular role and which focuses and frames your personal strengths and goals.
Discover career insights
Working in tandem with the new resume that Rezi helps you create, NavScoring enables you to measure the value that exists in each step of your career, using a points system to help you identify where and when you were at your best.
The resulting report offers you insights on whether a certain move is the right one, or if you might be wiser to stay in your current role and build your skills in a different way.
Ace your cover letter
The application cover letter is always a stumbling block. After all, some roles demand them, some expect no such thing. Some prospective employers treat the cover letter as their first impression, while for others it's nothing more than a formality.
How to know which is which? Cover Letter Copilot can solve that conundrum, once again using generative AI prompts to help you shape the perfect introduction to yourself, whether the employer is expecting it or not.
Get interview ready
Interviewing is a skill like any other; some candidates thrive in the chair, for others it's an anxiety-inducing nightmare, even if they are the perfect candidate and they know it.
Adzuna Interview Prep is capable of alleviating some of that stress by using ChatGPT technology to predict role-specific questions, and also to assess and reshape your written responses. Before long, you'll be drilling the perfect answers, eager to get in front of that panel and show them what you know.
Once you have the perfect AI-driven job application, head over to the NextPit Job Board to match it with the perfect opportunity.
A unique, high-profile position has opened up at Rockefeller University in New York, that of Computational Scientist at the institution's Brain Observatory. In this role, you will be tasked with evaluating and refining existing open-source and commercial imaging and neuroimaging analysis software, as well as developing new solutions in this cutting edge field. All of the typical computing qualifications and experience are required, along with proficiency in large datasets and life science research.
In the windy city, cloud management software pioneer Enfusion is in the market for a Senior Software Engineer to join its Portfolio Management System. In this six-figure role, you will be responsible for a real time portfolio management system that provides vital real-time data for investors, through functional integration with other Enfusion products. This includes concurrent programming and design of clean, stable code that is operational, consistent, and well-performing.
If a career in aeronautics and space research is your ambition, Northrop Grumman has a rare opportunity advertised, for Principal Software Engineer to work in its space systems. Due to the extremely high demand for such a position, the advert states that applicants are also sought for future positions that may become available, so if you have got the right stuff, this is one inquiry worth working hard on.
Start your job search today via the NextPit Job Board. This article was written by Doug Whelan.