List of Android APN settings for UK networks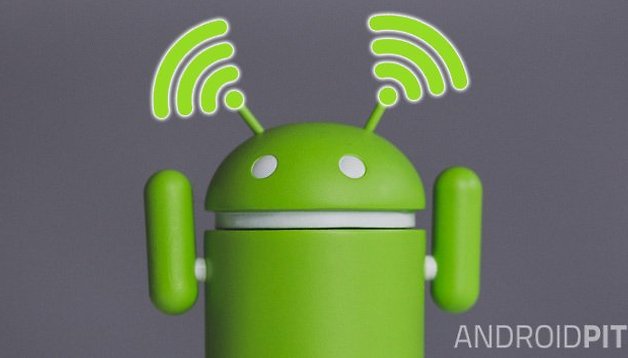 Having the APN settings correctly set up on your Android device is crucial if you want to use your phone for mobile internet and MMS messaging (and who in this day and age doesn't want to do that?). If you can't connect to these services, and have already tried resetting your APN settings to default, then you may need to manually add the APN settings for your network. Here we show you how.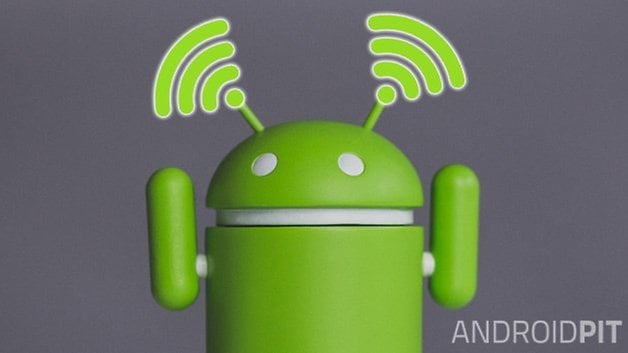 Creating a new APN
If you're using a Nexus device, go to Settings, then tap More, Mobile Networks, Access Point Names, and press the '+' icon to add a new APN.
If you're using a Samsung device, tap Settings, 'More networks', 'Mobile networks', then Access Point Names. Next, press the Settings button on your phone, then tap New APN.
Reaching the 'New APN' creator should be similar on most Android devices.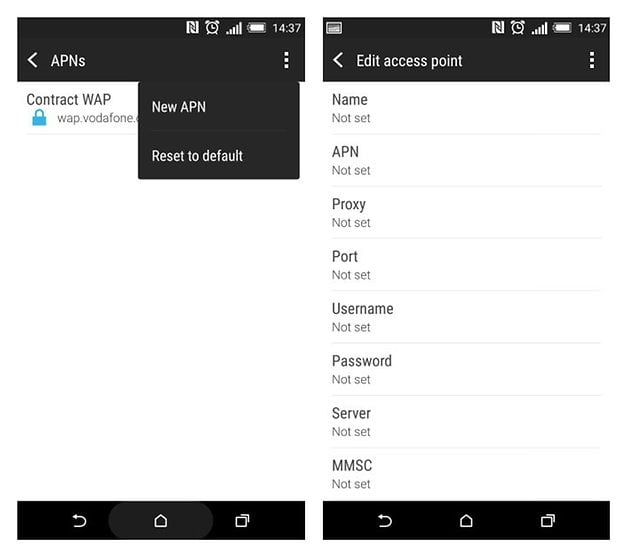 Once you're on the screen where you can add a new APN, you'll need to enter the APN settings for your cellular provider. Thankfully, you don't need to go scouring the internet looking for them, as we've listed the APN settings for every major network right here at AndroidPIT.
Just find your network provider in the list below, add all the settings that need to be added (ignoring the ones that say <Not Set>), then tap the Settings button and Save.
EE APN settings
Name: EE Internet
APN: everywhere
Proxy: <Not Set>
Port: <Not Set>
Username: eesecure
Password: secure
Server: <Not Set>
MMSC: http://mms/
MMS proxy: 149.254.201.135
MMS port: 8080
MCC: 234
MNC: 10
Authentication type: PAP
APN type: <Not Set> or internet+MMS
APN Protocol: <Not Set>
Bearer: <Not Set>
GiffGaff APN settings
Name: giffgaff
APN: giffgaff.com
Proxy: <Not Set>
Port: <Not Set>
Username: giffgaff
Password: password
Server: <Not Set>
MMSC: http://mmsc.mediamessaging.co.uk:8002
MMS proxy: 82.132.254.1
MMS port: 8080
MCC: 234
MNC: 10
Authentication type: PAP
APN type: <Not Set> or internet+MMS
APN Protocol: <Not Set>
Bearer: <Not Set>
O2 APN settings
Name: O2 Internet
APN: mobile.o2.co.uk
Proxy: <Not Set>
Port: <Not Set>
Username: o2web
Password: password
Server: <Not Set>
MMSC: http://mmsc.mms.o2.co.uk:8002
MMS proxy: 82.132.254.1
MMS port: 8080
MCC: 234
MNC: 10
Authentication type: PAP
APN type: <Not Set> or internet+MMS
APN Protocol: <Not Set>
Bearer: <Not Set>
Tesco Mobile APN settings
Name: Tesco Internet
APN: prepay.tesco-mobile.com
Proxy: 193.113.200.195
Port: 8080
Username: tescowap
Password: password
Server: <Not Set>
MMSC: http://mmsc.mms.o2.co.uk:8002
MMS proxy: 193.113.200.195
MMS port: 8080
MCC: 234
MNC: 10
Authentication type: PAP
APN type: <Not Set> or internet+MMS
APN Protocol: <Not Set>
Bearer: <Not Set>
Three APN settings
Name: 3 Internet
APN: three.co.uk
Proxy: <Not Set>
Port: <Not Set>
Username: <Not Set>
Password: <Not Set>
Server: <Not Set>
MMSC: http://mms.um.three.co.uk:10021/mmsc
MMS proxy: mms.three.co.uk
MMS port: 8799
MCC: 234
MNC: 20
Authentication type: X
APN type: <Not Set> or internet+MMS
APN Protocol: <Not Set>
Bearer: <Not Set>
Virgin Mobile APN settings
Name: Virgin Internet
APN: goto.virginmobile.uk
Proxy: <Not Set>
Port: <Not Set>
Username: user
Password: <Not Set>
Server: <Not Set>
MMSC: http://mms.virginmobile.co.uk:8002
MMS proxy: 193.30.166.2
MMS port: 8080
MCC: 234
MNC: 30
Authentication type: PAP
APN type: <Not Set> or internet+MMS
APN Protocol: <Not Set>
Bearer: <Not Set>
Vodafone APN settings
Name: Vodafone Internet
APN: internet
Proxy: <Not Set>
Port: <Not Set>
Username: web
Password: web
Server: <Not Set>
MMSC: http://mms.vodafone.co.uk/servlets/mms
MMS proxy: 212.183.137.12
MMS port: 8799
MCC: 234
MNC: 15
Authentication type: PAP
APN type: <Not Set> or internet+MMS
APN Protocol: <Not Set>
Bearer: <Not Set>