The best smartphone design of 2015 - as voted by you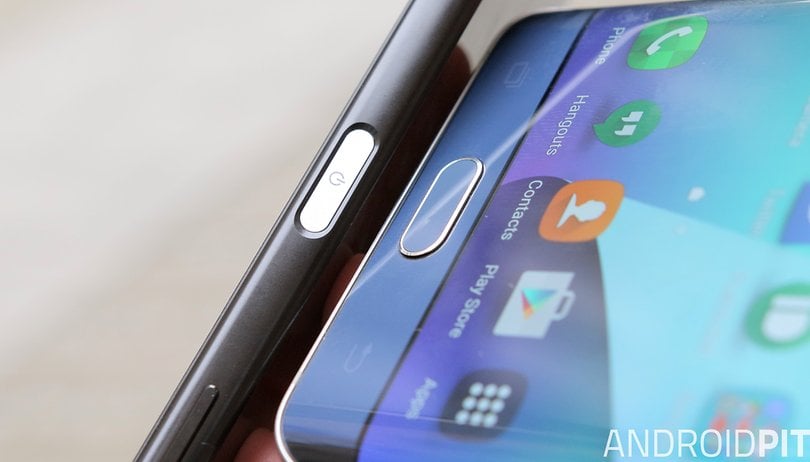 Last week we asked the question: "Which 2015 Android phone has the best design?" You casted hundreds of votes and now we have the results. While they came as something of a surprise to us here at AndroidPIT, perhaps you won't find them so shocking. NEXTPITTV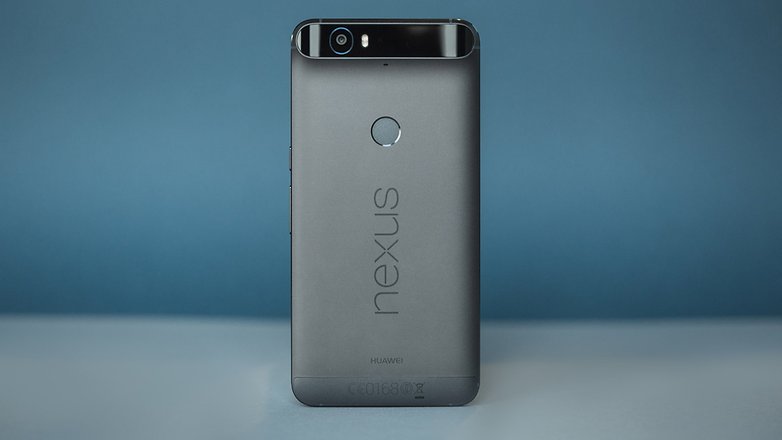 From our list of 11 phones, there were two frontrunners. The Nexus 6P just missed out on the top spot. It arrived only a short time ago and has proven popular among critics. We called it "the ultimate smartphone" and praised many aspects of it in our Nexus 6P review, but we expected the design, particularly that black visor on the back, to divide people. As it turns out, it has one of the most popular looks of the year.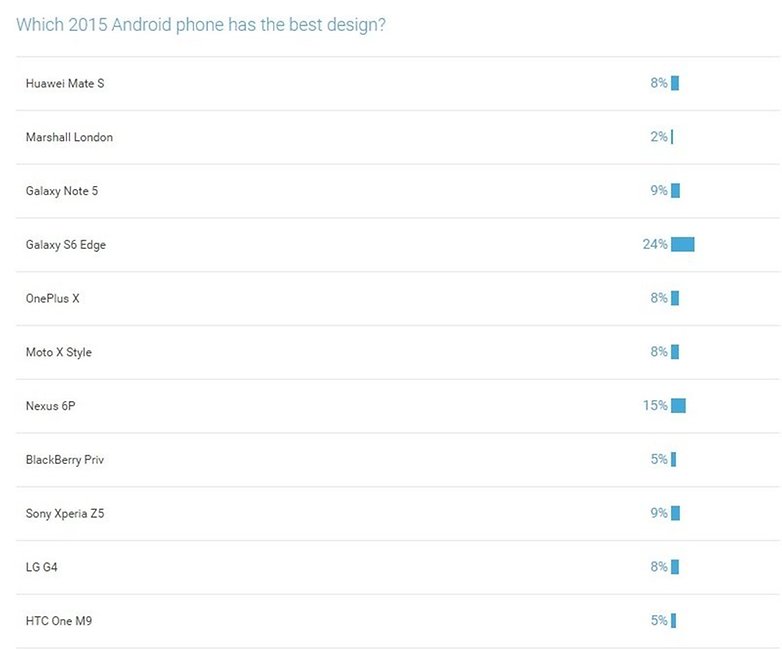 The phone that you said has the best design of 2015 was the Galaxy S6 Edge, which claimed almost a quarter of the votes.
This distinctive device was something of a gamble for Samsung – it was the first Galaxy S series phone to feature a dual-edged display. Few could argue that it wasn't a big improvement on the Galaxy S5 in terms of appearance. The curved screen, super slim body, glass rear and aluminum frame make this one beautiful flagship.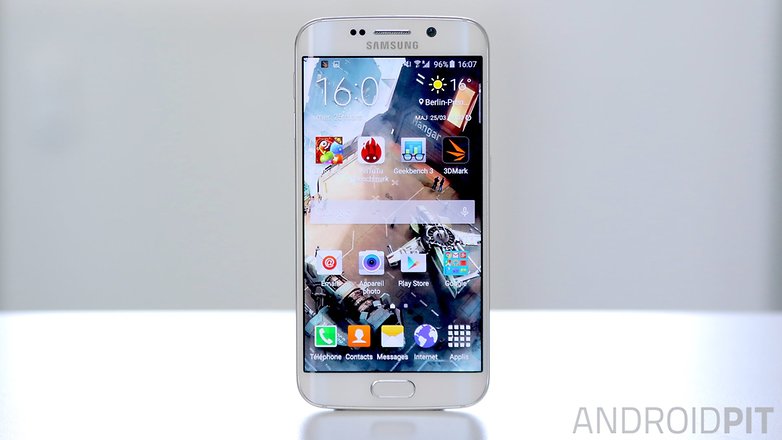 It's not just a pretty face, however – the Galaxy S6 Edge also performs brilliantly. Don't forget to read our full Galaxy S6 Edge review to find out why we gave it five stars.
Do you agree with the results? Do you think another smartphone has a better design? Let us know in the comments.