These Are The Tech Trends Influencing Jobs for 2023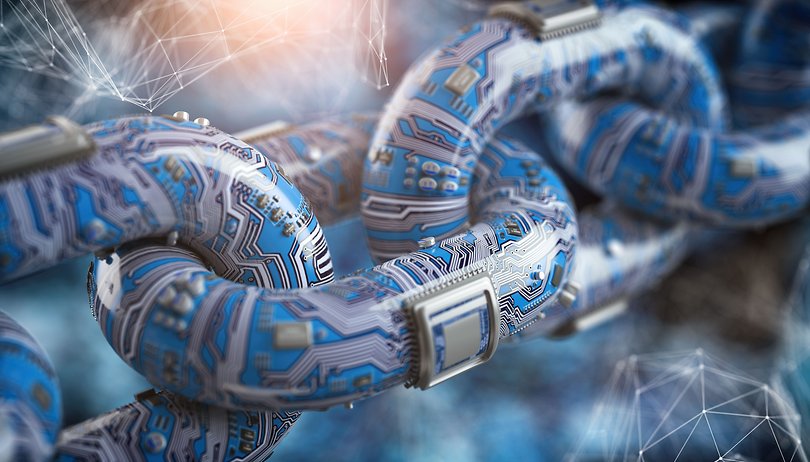 Technology across all sectors is evolving faster than ever, and as new tools and approaches emerge, so too do new trends in how we work and live.
Now, more than ever, technology has the potential to evolve business and society in new ways. After all, it was barely a year ago that the phrase "generative AI" entered common usage, and it has been a regular fixture in current affairs and popular culture practically every day since.
ChatGPT and its contemporaries are certainly a catalyst for new trends in technology, but they are just one of many advances with the capacity to transform entire industries and offer solutions to some of the biggest challenges facing the world.
With a view to tracking those changes as they happen, McKinsey's 2023 Technology Trends Outlook has been monitoring all aspects of business, enterprise and technology. The objective is to highlight new tech that exists, and its possible uses and effects as it is embraced.
While it is true that much of the innovations identified in the report are still in their early stages, their potential use cases can help pave the way for further innovation––a bona-fide chicken-egg scenario.
Of the 15 trends across the entire report, see five highlights below, and for the full list and detailed analysis, visit McKinsey.
Next-generation software development
The capabilities of software development engineers are always transforming, but amid the current great leap forward, that capability is soaring to the tune of $2bn investment in 2022 alone. This includes complicated tasks simplified to a single command, low and no-code platforms, and highly versatile AI tools. Adoption of this technology is slow due to extensive existing hurdles, but there is no doubt of its long-term potential.
Edge computing
Where the conversation around storage and access has focused on the cloud for several years now, the next step is more down to earth, namely edge computing. Investment in infrastructure will focus on computation multiple locations, including on-premises, close-to-premises (the edge) and between regional and global data centers. This will provide added flexibility and lower latency based on organizational need, IoT growth and other elements. $22 billion was invested in edge computing in 2022.
Advanced connectivity
Improvements in connectivity, incorporating 5G, 6G and what comes next, will enhance countless experiences for consumers and businesses worldwide. Sectors expected to benefit most from this evolution include healthcare and manufacturing. Existing deployments have already transformed communications, but with low-earth orbit connectivity and private 5G networks still emerging, you ain't seen nothing yet.
Web3
Web3––shorthand for an advanced set of applications and values that represent a new era of the internet itself––is currently most closely associated with cryptocurrency and digital assets.
However, the next few years will see blockchain technology expand to decentralize authority across entire swathes of the online world, giving users increased control over how their data is collected and monetized.
Naturally, business will evolve with Web3, so entirely new ecosystems and models will emerge to embrace the potential opportunities. The crypto market has been in a steady decline, but Web3 gaming is currently soaring, as is development in the space, not to mention regulatory activity.
Quantum technology
We are living in the future, as they say, but when it comes to true progress, quantum technology is from the realm of science fiction. Quantum technology denotes computers capable of complex calculations exponentially faster than current systems––think microseconds.
There are currently only a handful of true quantum computers in the world, with IBM leading the race, but once the technology becomes fully accessible, significant advances in healthcare, aerospace, manufacturing and more will be close behind.
As trends in tech continue to evolve and morph, so too do the most exciting job opportunities out there––take a look at the NextPit Job Board right now to see where these trends might take you.
Don't miss these three tech job opportunities!
Apple is seeking a Platform Enablement System Engineer in San Diego. In this role, you will constantly be challenged to learn about how Apple's latest features and technologies work and collaborate with teams to enable exceptional technology across the Software/Hardware/Silicon organizations. You'll work with teams to help them identify focus areas, run experiments, analyze data, and develop tools to help achieve efficiency while maintaining a great user experience.
In San Francisco, Amazon is in the market for a Senior Solutions Architect to work specifically in the area of gaming technology. As Amazon Web Services continues to grow, in this role you will work with some of the world's largest game developers as well as indie operations, to ensure that AWS' platform is optimized and evolving to successfully incorporate new innovations in interactive entertainment. This includes infrastructure architecture, database architecture and networking management, as well as strategy and collaboration.
Microsoft is seeking a Software Engineer to join its Services Platform for Account & Connected Services (SPACE) team focused on creating the core platform for development and delivery of innovative service driven UX across Windows devices. In this role you will span from core platform development to services on the cloud, all while focusing on users, what matters to them and how. This includes close collaboration with data science and intelligence, while continually assessing your progress against the overall business goals.
Start your job search today on the NextPit Job Board. This article was written by Doug Whelan.