The Jobs That Are Currently On The Rise In The U.S.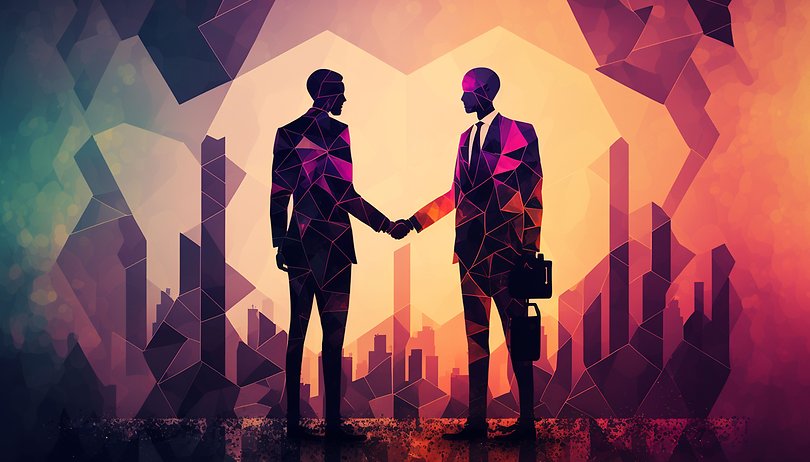 From in-office perks to seemingly bottomless pits of profits, for a long time bagging a job in the tech sector was regarded as career nirvana.
But in the wake of mass layoffs in recent months, thousands of tech employees globally have suddenly found themselves out of a job—Amazon has shed more than 18,000 employees, Meta has laid off around 11,000 people, Google's parent company Alphabet has plans to let go of 12,000 workers and Twitter has cut its staff numbers by roughly half since Elon Musk took the helm at the end of 2022.
What does this mean in terms of job security in the tech sector and beyond? Certain skill sets are in constant demand and despite the headlines, the latest data from the Bureau of Labor Statistics indicates that there are approximately 11 million job openings in the U.S. that need to be filled.
The bottom line? If you do find yourself looking for a new job this year, look to the sectors that are currently on the rise, as detailed below.
1. Revenue Operations
From chief revenue officers to sales managers, any employee with the ability to generate revenue will always be considered an asset and in demand in the jobs market. Data analysis is also another field of revenue operations that is a growing sector—the Bureau of Labor Statistics (BLS) estimates 22% growth through 2030, a figure that is much faster than average.
2. Human Resources
No matter the sector, HR is a vital component of any organization, especially in the wake of the Great Resignation, and employers are deploying various tactics to ensure employee engagement remains high and they can retain top talent. From people officers who oversee all aspects of HR policies to those tasked with onboarding, training and managing employees, HR skills continue to hold their value.
3. Diversity & Inclusion
Employers that are truly committed to honoring the D&I policies they set out in their company values need to ensure that they have staff on the ground constantly evolving their approach. This is why D&I managers are increasingly in demand as companies work to implement strategies that foster diversity, equity and inclusion. In fact, for the past two years Chief Diversity and Inclusion Officer has been the fastest-growing C-suite title.
4. Data governance
From managing cybersecurity threats to managing cloud computing storage policies, data governance provides the internal information frameworks that every organization needs to function. Those with a background in data management or data analytics can easily adapt their skills to work in the field of data governance.
5. Growth Marketing
Also known as demand generation marketing, the area of growth marketing relates to identifying opportunities to drive business growth, increase market share or improve customer retention with a view to generating more revenue.
Whether you want to change companies or embark on a new career challenge the NextPit Job Board has hundreds of openings in organizations that are currently hiring, like the three below.
Chief Revenue Officer, NewsWhip, New York
NewsWhip is the world's leader at tracking and predicting the spread of news and information online and its technology is used daily in over 25 countries. As Chief Revenue Officer, you will be a key member of the NewsWhip executive team, reporting to the CEO and working alongside people, product and finance leaders. You'll be responsible for building revenue systems, establishing performance management expectations and frameworks, be accountable for meeting company revenue targets and develop relationships and partnerships with key existing and target clients. View more details about this role here.
Sales Operations Manager, ImagineSoftware, Charlotte
ImagineSoftware is inviting a motivated Sales Operations Manager to join its talented team. In this role you will leverage data and analysis to proactively deliver business insights around sales strategy, territory and budget planning, forecasting and pipeline generation. The ideal candidate will have a combination of analytical insight, strong business acumen, and an ability to partner with sales leaders and cross functional leadership roles that support sales. You'll also act as a trusted advisor to the CRO. You can get more information about this position here.
Global Head of People Operations, Apply Digital, Remote
Apply Digital is looking for an experienced Global Head of People Operations to lead its workforce during its next phase of growth. Keeping the culture, values, and engagement strong is one of the primary missions of this position as Apply Digital expands globally and in this role you'll act as the leader of culture in the organization, serve as an advisor to the CEO and coach, mentor and empower your team to ensure employee experience remains high. See the full job description here.
Accelerate your career in 2023 via the NextPit Job Board today. This article was written by Aoibhinn Mc Bride.