The Teufel Boomster Go is a robust Bluetooth speaker that does stereo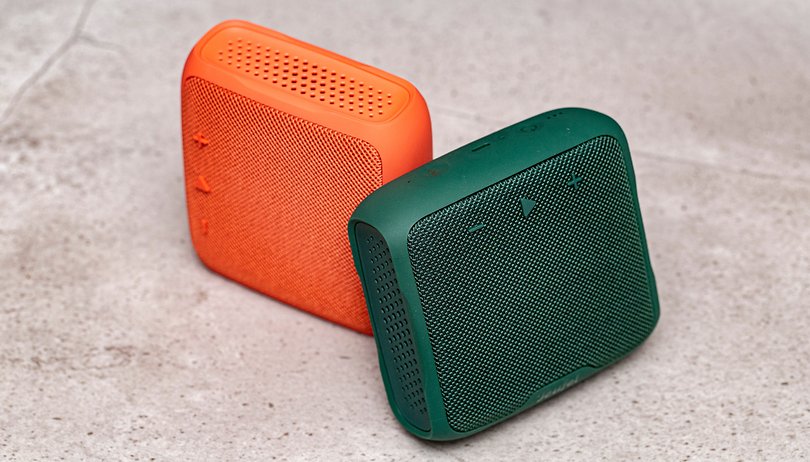 Your search for a rugged, waterproof Bluetooth speaker might have come to an end with the Teufel Boomster Go. In our review, the Boomster Go proved to be suitable for parties, especially when two of them are synchronized simultaneously to deliver stereo audio. Let us see whether the asking price is worth the performance delivered, and whether there are any other comparable alternatives.
With a rubberized housing the offers additional shock protection, an IPX7-certified waterproof housing, a carrying strap and a GoPro-compatible thread (0.25-inches) makes it easy to attach the Boomster Go to just about anything: from your bicycle to your belt, tripod or backpack. If it were not for the coronavirus pandemic, we would be in a park armed with speakers like the Teufel Boomster Go, enjoying the beautiful outdoors and a sizzling barbecue with our family and friends while rocking to our favorite tunes.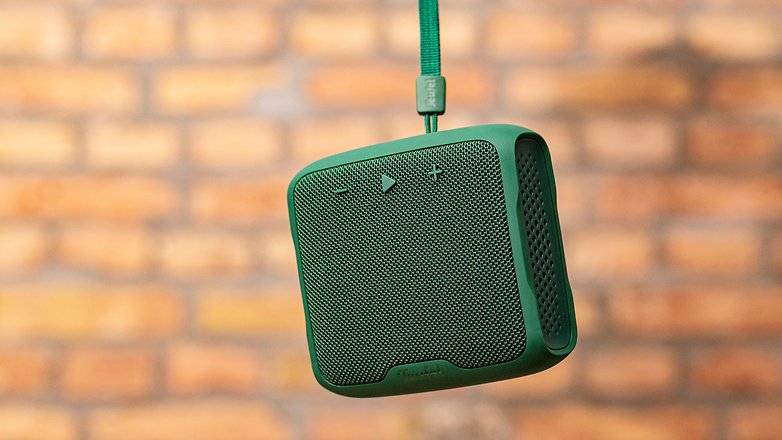 Based on its description for the Teufel Boomster Go in online stores, it is available in five colors: Night Black, Sand White, Space Blue, Ivy Green, and Coral Red, retailing for €99 ($108) each, with a 20 percent discount until April 15. This translates to a savings of €39.60 ($43.20) if you decide to settle for a stereo setup that comprises of two Boomster Go Bluetooth speakers for €160 ($174.60).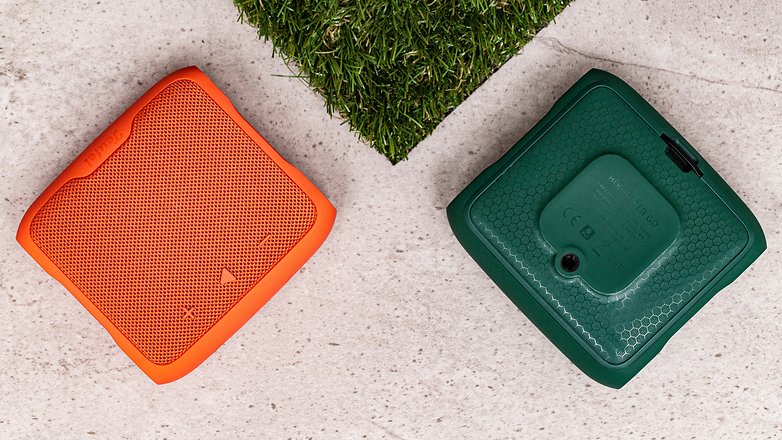 Using the Teufel Boomster Go is a very intuitive experience. Similar to just about any other Bluetooth speaker worth its salt, all you need to do is to hold down the Bluetooth button for a few seconds. This will kickstart the pairing mode, where you can then look for the Boomster Go in your smartphone/iPad/PC/notebook's Bluetooth menu. When the LED flashes, this means the Teufel Boomster Go is in pairing mode; if the LED is lit, a Bluetooth connection has been established.
Once connected, the Boomster Go will be able to recognize the host device for future use. Should you decide to turn it off and then on again later, it will attempt to reconnect, otherwise it will move to the next known paired Bluetooth device on its list. In the event where several previously paired devices are in the vicinity, it might not pair to any and you would do well to go through the pairing procedure all over again. Of course, this happens with other Bluetooth devices, so it is more or less expected.
A Bose Soundlink Mini 2 might prove to be a decent solution to this conundrum, as it allows you to switch between source devices via the Bluetooth button, where a voice alert will inform you of which particular device that is.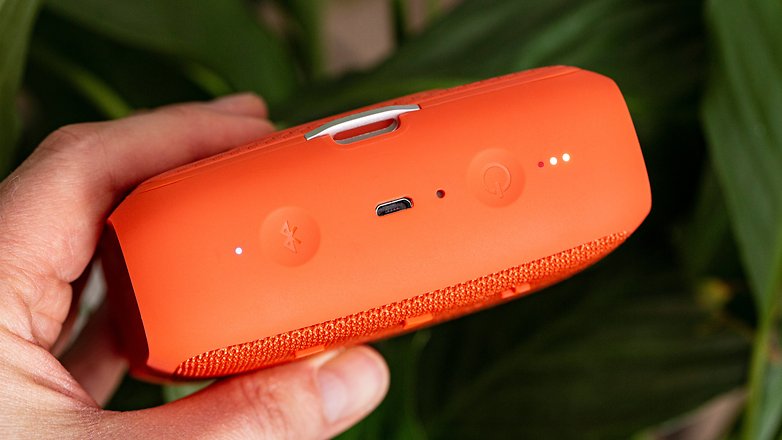 Two is better than one
What then makes the Teufel Boomster Go a unique proposition? Its unique selling point would be synchronized stereo playback through coupling. The user manual describes this process under the "TWS: True Wireless Stereo" segment. You do need to jump through a few hoops with the coupling process, but the result is well worth your effort.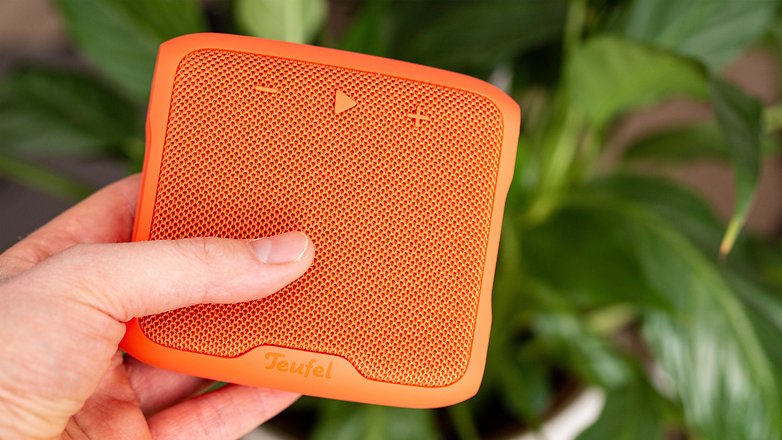 However, TWS coupling can be a cumbersome process since it needs to be repeated every single time.
Place the Boomster Go speakers within 10m of each other
Pair speaker A to the smartphone/PC/notebook/iPad/etc.
Press the Bluetooth + Plus buttons simultaneously on speaker A for approximately 3 seconds
Turn on speaker B and enter pairing mode
After the coupling, connect your source device to speaker A. Now both devices will play back the same music in stereo
This ought to ensure the Boomster Go now works in stereo mode. As to which of the two speakers is the left and right channel respectively, you will only be able to figure it out after listening to the tunes that pump out of it or through this YouTube video (spoiler: its loudspeaker A):
However, if you have previously paired speaker B separately to the source device, it is possible that the two will connect together first. It is all too easy then to get confused, but at the end of the day, it should not be too difficult to make sense of all the confusion. I do wonder whether the use of NFC or a different coupling method for each speaker (e.g. Bluetooth and Plus buttons also needed to be pressed simultaneously for speaker B to be paired), the entire process could have been a whole lot smoother right from the get-go.
Do take note that if you were to turn off one of the stereo speakers, then the other one will automatically turn off, too. As for the volume level, this will be automatically synchronized, so it does not matter which Boomster Go speaker you use to control the volume. Once paired, the speakers will work as long as they remain within a ten-meter radius. Perfectionists and purists might want to form an equilateral triangle with the two Boomster Go speakers in order to experience optimal stereo sound.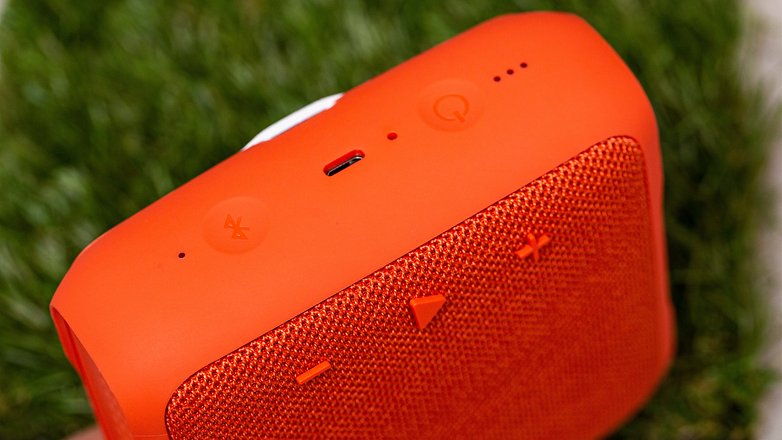 Quality hands-free stereo sound
I found the sound quality of the Teufel Boomster Go to be equal to that of the Bose SoundLink Mini II - albeit only in stereo mode. Sounds are audible from the 60 Hertz range with a single Boomster Go. In stereo mode, your ears will experience a far fuller and more beautiful sound, not to mention it being louder due to having twice the power. It is highly advisable that you pick this up as a pair or not settle for any at all.
Of course, the Boomster Go can also double up as a speakerphone for your phone calls, where incoming calls can be accepted or rejected simply by pressing the corresponding buttons on the speaker.
Ten hours of battery life
It takes approximately two-and-a-half hours to fully charge the Boomster Go, where it will provide up to ten hours of non-stop playback. Charging is done via the included micro-USB cable, although you will need to find your own power supply which should not be an issue. This might be weird, but excluding the power supply sees Teufel comply with an EU directive to avoid electronic waste. In order to further conserve its battery, the Boomster Go will turn itself off automatically after being inactive for several minutes.
Conclusion: one is not enough
The Teufel Boomster Go only really works as a pair for tubthumping stereo music delivery. The workmanship makes them virtually indestructible, and it boasts of a battery life that is worthy of any awesome party. Working it is easy, although you will have to get used to the stereo pairing procedure. Bring home a pair today and enjoy yourself: you will not regret it.