Sony Xperia XZ2 battery test: Even better than it is on paper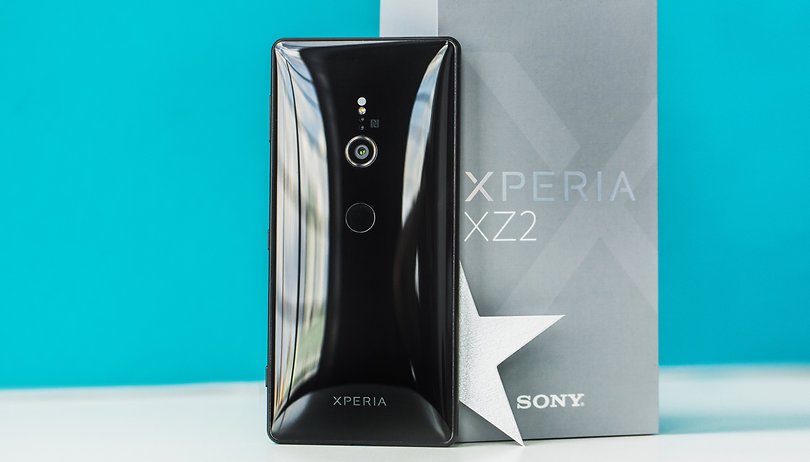 It's no secret that Sony smartphones have always been champions of battery life and the Xperia XZ2 is no exception. We've done a comprehensive test of the device and after many charging cycles we came to the following conclusions.
The data sheet doesn't seem to favor the XZ2
Sony has done a great job once again. On paper, the Xperia XZ2, with its 3,180 mAh battery and its high-performance Snapdragon 845 processor, doesn't sound like it can make it through the end of the day. But in daily use, the battery life of the Japanese brand's new flagship is amazing.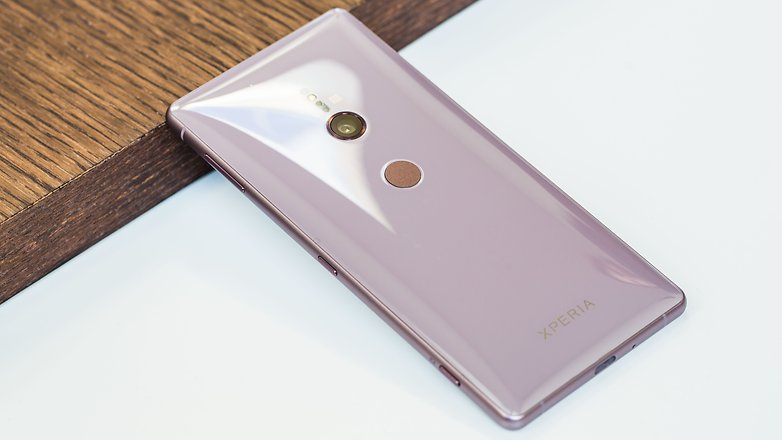 Sony already surprised me with the battery life on the Sony Xperia XZ1, but the XZ2 was still able to improve upon its predecessor. The smartphone can safely provide more than 7 hours of screen time over one or even two days of use. With more moderate use, I'm sure you can even reach 3 or 4 days if you avoid 4G networks and only use the device for fast calls, text messaging, and social media.
Two days of use and an intercontinental trip? No problem
To give you a practical example, last weekend starting from Saturday at lunchtime (I know I'm lazy) I reached a shocking 7 hours and 23 minutes of screen time over the course of 32 hours. The battery lasted until Sunday evening. So that's some impressive battery life.
During a 10 hour flight to Shenzhen, China, I was able to watch many saved movies offline on Netflix, and also used the navigation, messaging, and social media. I even took pictures and recorded videos of the departure and landing. At the end, I added up all the figures and ended up with 9 hours of screen time with the device on for 26 hours. These are results that other flagships can only dream of.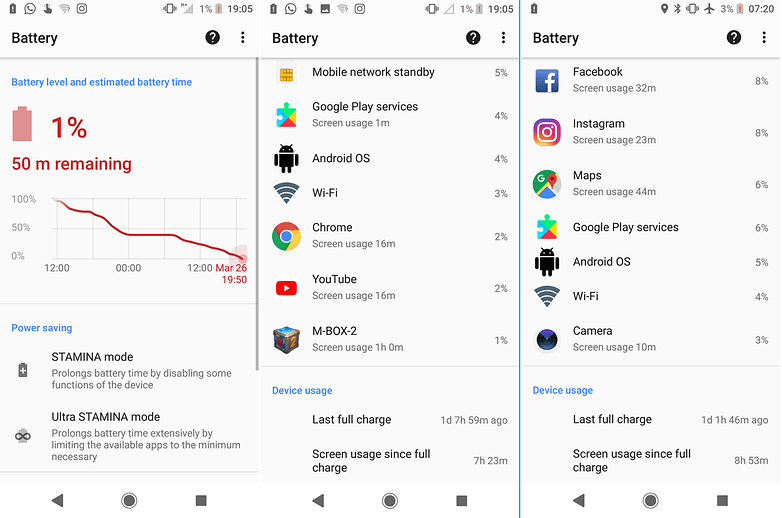 I almost forgot to say: none of the results above were achieved using the Xperia XZ2 Stamina power saving features. You can only imagine how much longer your smartphone's battery life can be by using these features.
Sony Xperia XZ2 comparison with PCMark battery life benchmarks
| Smartphone | Duration | Capacity |
| --- | --- | --- |
| Razer Phone | 10 hours 43 minutes | 4000 mAh |
| Nokia 8 | 9 hours 25 minutes | 3340 mAh |
| Sony Xperia XZ2 | 9 hours 15 minutes | 3180mAh |
| Samsung Galaxy S9 | 7 hours 15 minutes | 3000 mAh |
A fast charging system that learns from your habits
The Sony Xperia XZ2 also has an intelligent charging system. Not only can it use Quick Charge 3.0 (standard supported by the supplied charged), but it also has a system to learn about your charging habits. This means that if you usually charge your smartphone in the evening and then disconnect it from the charger every morning at 6:30 am when you wake up, your smartphone will learn to charge slowly and only finish charging a few minutes before 6:30 am. This keeps the battery in the best possible condition and limits its wear. Bravo, Sony.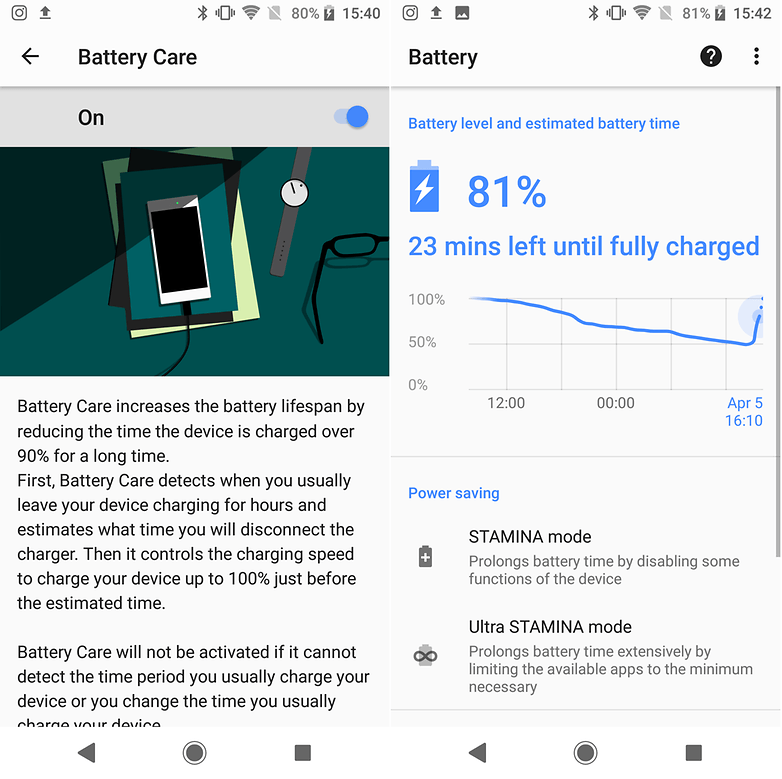 Conclusion
Sony has once again proven that it can build smartphones that are as good as and even superior to the competition in terms of battery life. Xperia XZ2 will never leave you in a moment of need. This year Sony decided they wanted to show what they're capable of and this flagship shows it. Will it succeed against some formidable competition in the P20 and Galaxy S9?
What do you think about Xperia XZ2? Will you look to get a Sony device this year or will you opt for something else?