Sony Xperia XZ1 review: a brilliant flash that soon fades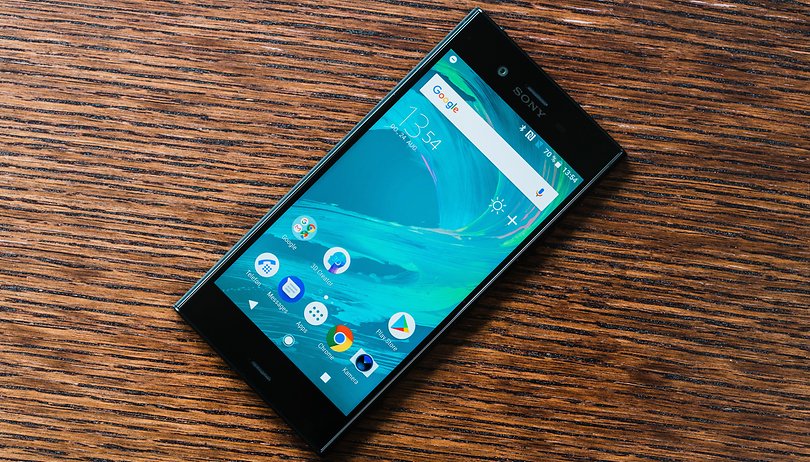 As the powerful and compact Xperia XZ1 Compact makes its return, Sony Mobile is also throwing the 5.2-inch Xperia XZ1 into the mix. Read this review of the Japanese manufacturer's latest smartphone to discover why Sony has introduced this smartphone together with the XZ1 Compact and what sets all the existing 2017 Xperia XZ smartphones apart from each other.
After a few weeks with Sony's smartphone, I can now finally tell you about my experience with the device, which was good, but a little inconsistent.
Good
Aluminium unibody design

Impeccable performance

Android Oreo

Excellent audio experience
Bad
Problematic and not yet mature software

Questionable screen quality

Unreliable rear camera

High price compared to the competition
Sony Xperia XZ1 release date and price
Sony Mobile presented the XZ Premium at the Mobile World Congress at the beginning of 2017. Since the XZ Premium's dimensions make it a colossal smartphone and since carriers in Japan and Sony's consumers also expect a six-month cycle for new products, the Xperia XZs was also introduced at the MWC 2017. But the XZs and the XZ Premium somehow do not go together. Although both smartphones shared the Motion Eye camera, the XZs' technical features seemed like re-used leftover parts that could not justify the premium price hike.

The introduction of the Xperia XZ1 will see the departure of the confusing XZs from Sony Mobile's lineup, since the newly introduced smartphone does a much better job filling the gap between the 5.5-inch XZ Premium and the small Xperia XZ1 Compact. The Sony Xperia XZ1 will currently set you back about $599.99, let's see how much bang you get for your buck.
Sony Xperia XZ1 design and build quality
A Sony smartphone is still recognizable as a Sony smartphone in the latter half of 2017. Sony smartphones buck the trend of a borderless and full-format display on the front. You either like Sony's design language or you simply don't.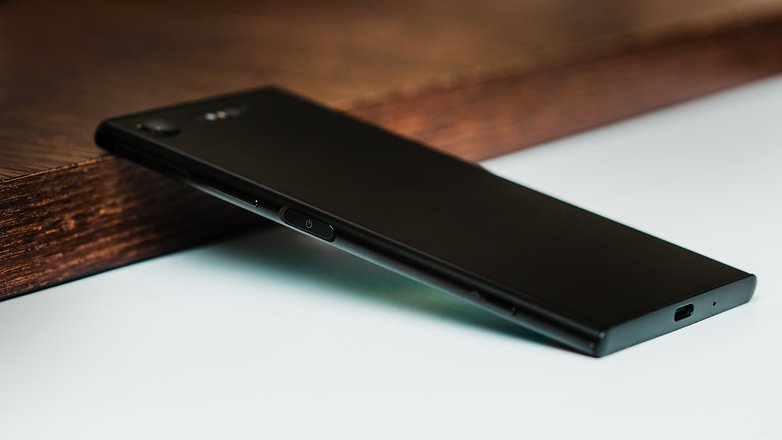 The Xperia XZ1's feel meets high premium standards, since the housing is machined from a block of aluminum, unlike its sister models. As a result, Sony Mobile has also been able to give the entire smartphone a very thin design. Nevertheless, to ensure some degree of family affiliation, the upper and bottom ends of the housing have been recessed. Interestingly, they also serve as a type of spacer so that the display glass does not come into contact with the tabletop.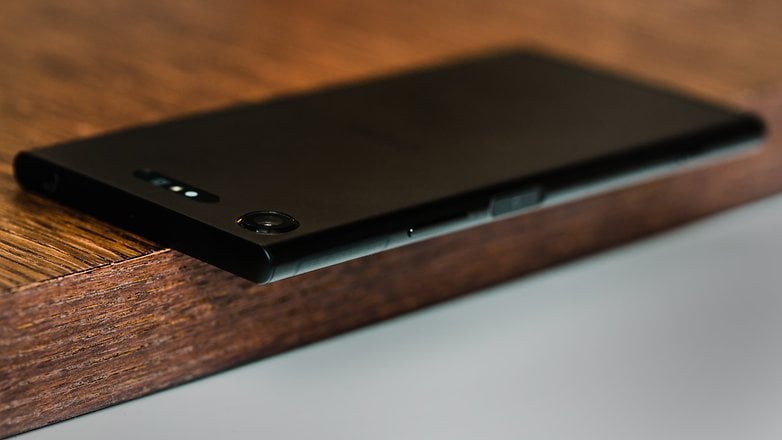 Sony must have thought about the numerous antennas by using aluminum as the housing material. As a result, there are two U-shaped recesses on the left and right sides of the housing. Thanks to this design, the rear remains free from the otherwise common antenna lines. Only a tiny recess remains above the Motion Eye camera's flash; it contains the NFC antenna.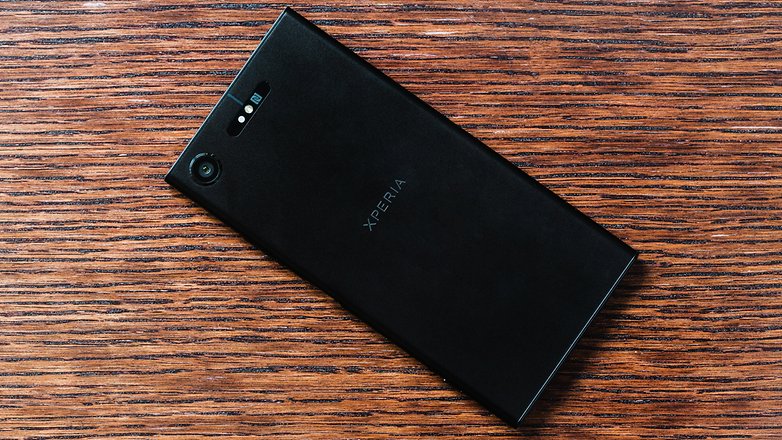 All buttons—and even the fingerprint sensor—are located on the right side of the housing in typical Sony fashion and, of course, we once again have a dedicated camera button on the XZ1. The left side provides access to the SIM card slot and the MicroSD card slot. This flap should be kept closed so that the XZ1 can maintain its IP65/68 water and dust ingress protection in day-to-day use.
Sony Xperia XZ1 display
While the XZ Premium is equipped with a 5.5-inch display with 4K and HDR, and the XZ1 Compact sports a 4.6-inch HD display, the XZ1 fills the gap on the display end with a 5.2-inch full HD display that also supports HDR. Although it's not an AMOLED screen, the blacks are decent but not absolute, the colors are beautiful and natural, and the support of HDR content has allowed this screen to show its qualities when playing videos on platforms such as Netflix. Gorilla Glass 5 provides protection from scratches.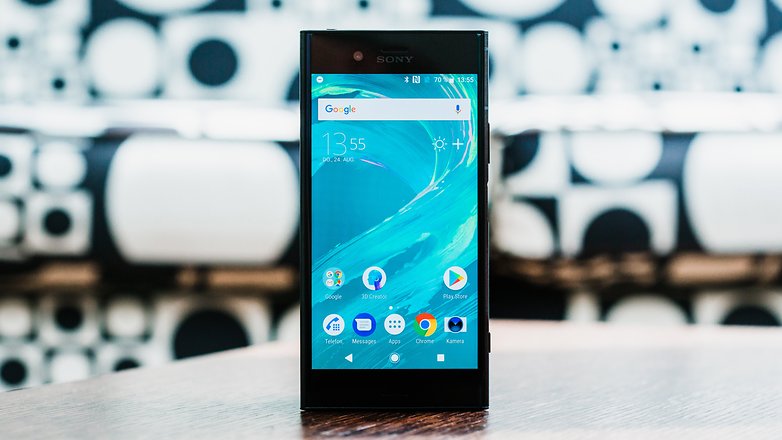 The brightness is really high with its 700 nits and in the sun, I've never encountered any visibility problems. On the other hand, I think that the lowest level of brightness is too high, especially in the house during the evening, it really bothered me. Another minor flaw (perhaps I'm a little too demanding) is that at the lowest level of brightness, the whites tend to turn yellow by changing the vertical viewing angle. Horizontal viewing angles are always perfect.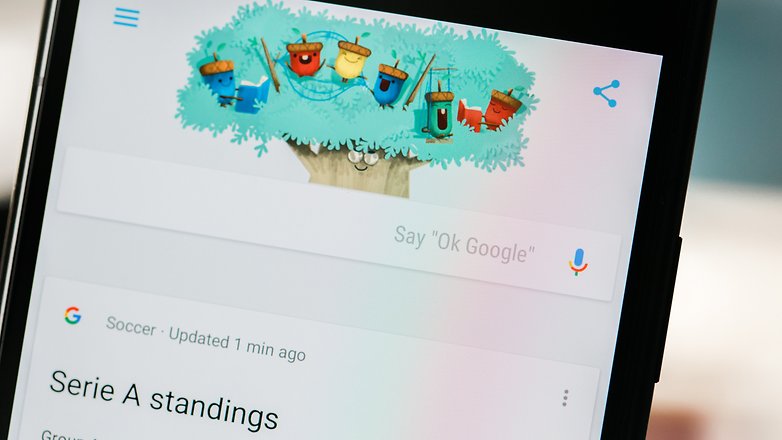 Another small detail I noticed is that the pixel grid is slightly visible. I may be a little too critical, but it's 2017, and I really think it's a shame that we can still see the outline of pixels on a 424 dpi Full-HD display.
By keeping the smartphone about 30 centimeters from the face, it's easy to see them on pages with clear color, which eventually becomes quite tiresome. Maybe I've been spoiled by better displays, but it's one of the aspects that wouldn't make me recommend this smartphone despite the good color rendering of the screen.
Sony Xperia XZ1 special features
The most fun feature that has characterized Xperia smartphones in recent years is the AR Effects mode. In this mode, also available on the Xperia XZ1, we'll be able to enter a world full of special effects thanks to virtual reality.
Sony has decided to take virtual reality and 3D effects to a whole new level by introducing, for the first time, a three-dimensional object and face scanner. This feature won't be found in the camera, but in a whole new app dedicated to it. My experience with the 3D creator has been quite traumatic, there's still a lot to do.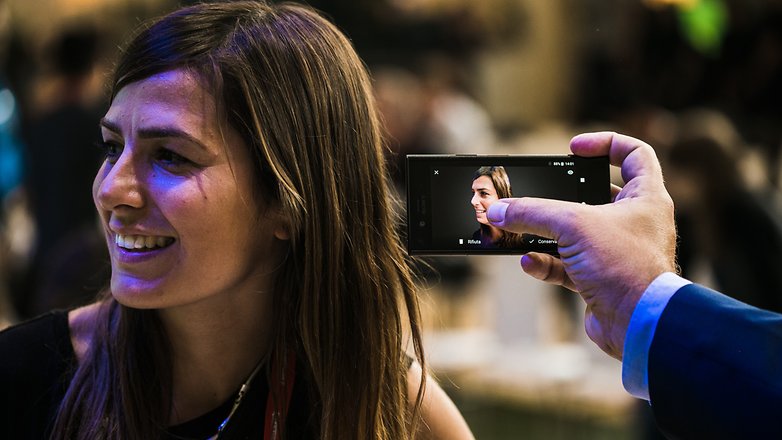 Before we are allowed to scan objects, we're obliged to perform a long tutorial when starting the app up for first time. The tutorial asks us to do a complete scan of our face, head and then an object. This procedure takes a long time, as you need a lot of space (so the person or object can rotate) and good brightness in order to succeed.
Whenever you delete data from the 3D Creator app or reset the phone's factory settings (as I often do), you are required to re-install and restart, with no possibility of skipping the tutorial. This, the fact that you have to install various apps during scans and the difficulty of getting good results, made me quickly lose the urge to actually use this fun feature.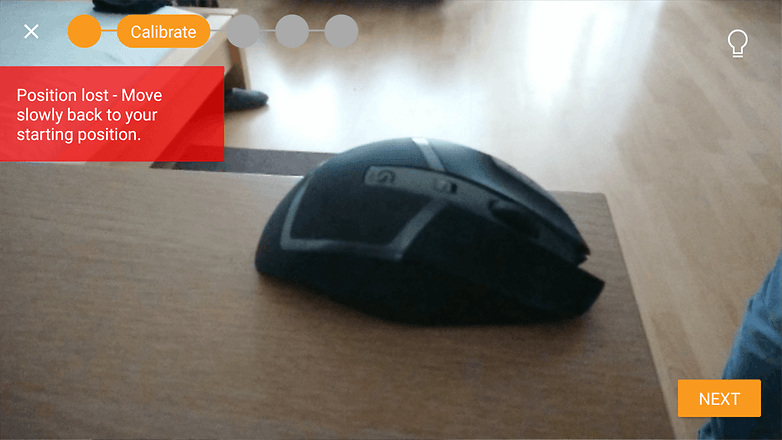 However, when you can scan objects, you can share them in a GIF or configure them as Live Wallpaper. It's even possible to do 3D printing because the files are saved with an .OBJ extension, which is a format recognized by multiple programs that can be imported into CAD solutions such as Sketchup.
Head and face scans can be integrated into 3D puppets that can then be viewed, photographed or filmed in AR Effects mode, turning them into animated avatars similar to those on Xbox or Wii, but with more realistic faces.
Sony Xperia XZ1 software
With the XZ1 and XZ1 Compact, Sony has demonstrated that it wants to offer the latest operating system update to its users, or at least launch new smartphones with the latest version of Android. Both smartphones will have Android 8.0 Oreo, released a few weeks before the devices were presented.
From a certain point of view, it's pleasant, but on the XZ1 I tested it with, perhaps a little premature. I know I shouldn't really complain about an update coming too early, but in this case the software seemed underdeveloped to me.
At times, Bluetooth would crash while listening to music on my way home, as well as system apps such as 3D Creator and the video player. I don't think the problem is my smartphone, because even the other test model sent to us had software problems, and even more serious ones.
Another time, the smartphone just froze and blocked all use of the touch screen and side buttons, which resulted in me having to wait for the battery to run out before I could restart the smartphone: even by holding down the buttons using different combinations, I couldn't do anything. It only happened to me once and I doubt all the models will be affected, but I feel I have to make you aware of the problem nonetheless.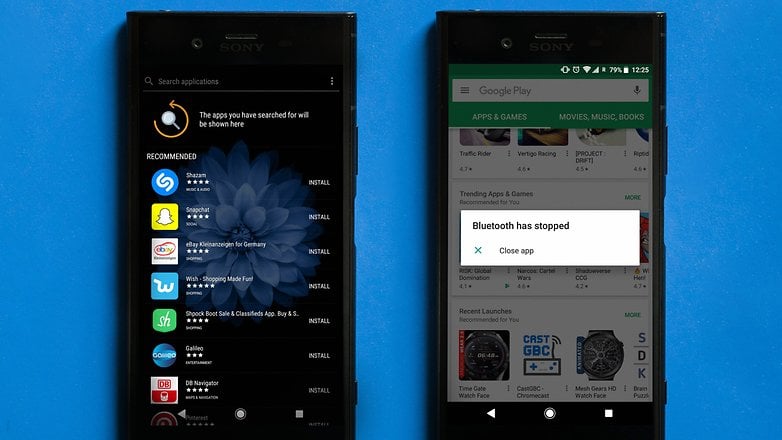 Sony should perhaps take more time to refine its software which, apart from these slight problems, is really good, fast and elegant. The presence of Oreo is an improvement in terms of the notification area, which has been kept in a stockroom-like state by Sony with all the features and animations introduced by Google. I haven't found any bloatware, and even with regards to dual apps, there's really only the Gallery in addition to Photos, and the user's music player in addition to Google Play Music. However, I use the 4 apps differently to manage offline and online multimedia content separately, so I didn't find them unnecessary, but actually really useful.
Launcher is Sony's only small addition, as well as the camera app and audio settings I've already talked about, the rest remains classic and plain. In Sony's Home app, we can also find Notifications Dots introduced by Google with Oreo, which is completely useless because it only alerts you with notifications related to the app, and it isn't possible to perform a prolonged tap to display these alerts as on the Google Pixel.
The part of the software that manages the battery is excellent, and we'll soon get into more detail regarding that. A quick search feature is available, which you can open by swiping down in the Home screen, a feature which you'll use whenever you miss the notification bar.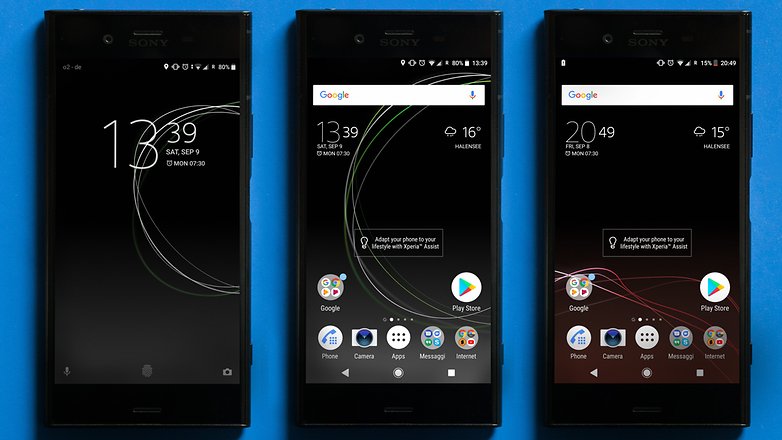 Sony Xperia XZ1 performance
While the Xperia XZs had to make do with the older Snapdragon 820 and 3 GB RAM, the new XZ1 takes advantage of the Snapdragon 835, 4 GB RAM and quick UFS storage, the same technical foundation as the XZ Premium and even the XZ1 Compact. From a performance standpoint, all three Xperia XZ models are practically equal and also close the gap with comparably equipped smartphones such as a Samsung Galaxy S8, HTC U11 or Nokia 8.
Switching from one app to another, animations are fluid and fast, the stock-like interface really helps the system be responsive, and the presence of Oreo brings useful system developments.
Sony Xperia XZ1: benchmark results
| | 3D Mark Sling Shot ES 3.1 | 3D Mark Sling Shot ES 3.0 | 3D Mark Ice Storm Unlimited ES 2.0 | Geekbench CPU - single core | Geekbench CPU - multicore | PC Mark Work Performance | PC Mark Storage |
| --- | --- | --- | --- | --- | --- | --- | --- |
| Sony Xperia XZ1 Compact | 3541 | 4794 | 40985 | 1823 | 6495 | 6571 | 5516 |
| LG V30 | 3585 | 4523 | 38824 | 1921 | 6354 | 6200 | 5042 |
| Sony Xperia XZ1 | 3547 | 4555 | 38014 | 1832 | 6406 | 6537 | 6297 |
I never had any problems or crashes (except for the freeze I mentioned earlier). The benchmarks affirm my opinion with adequate high scores, and conform to the main technical characteristics of the device. One interesting thing is that the smartphone's CPU has never exceeded 40 degrees, even after a series of benchmarks and demanding tasks, the metal shell is only slightly warmer than normal.
Sony Xperia XZ1 audio
This model's audio compartment left me pleasantly surprised. It integrates two front speakers which have ample volume, even if it's not very high. The output quality of these speakers is good, and the sounds are clear and rich, it's only a shame smartphones with front stereo speakers are so rare.
A standard 3.5 mm audio jack for the headphones is included. Even though the audio quality is standard and is nothing exceptional, the volume is higher than other smartphones I've tried. The Xperia XZ1 also benefits from Bluetooth audio technology: there is a wide range of high quality audio codecs supported such as aptX, aptX HD and also Sony's proprietary LDAC codec (currently the best available) even available on some of the oldest devices you may have in the house. As we know, Sony donated this codec to AOSP so that it could be integrated on other smartphones by the various FEOs.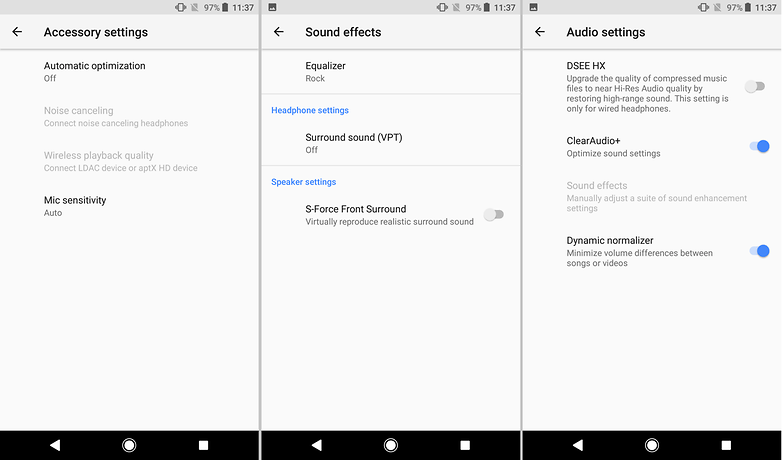 In the audio settings, you can find many options to choose from including different quality levels, sound effects, equalizers and more. Hardcore music fans will find this wide range of options really interesting.
Sony Xperia XZ1 camera
The photographic capabilities were very promising, and satisfied me after a few days of use. The rear camera is the same Motion Eye as the 19 megapixel Xperia XZ Premium, which can record 4K video at 30 frames per second or in a super slow-motion mode with a 720p resolution at 960 frames per second. However, the camera firmware is more recent than the XZ Premium, Predictive Shot and Predictive Hybrid Autofocus modes are now available.
Predictive shot records up to three frames before you press the shutter-release button, allowing you to choose from or save all four shots. Depending on the scene and movements of the subjects, this mode is automatically activated. Predictive Hybrid Autofocus allows the camera to avoid blurry shots by effectively changing the autofocus during shooting in burst mode.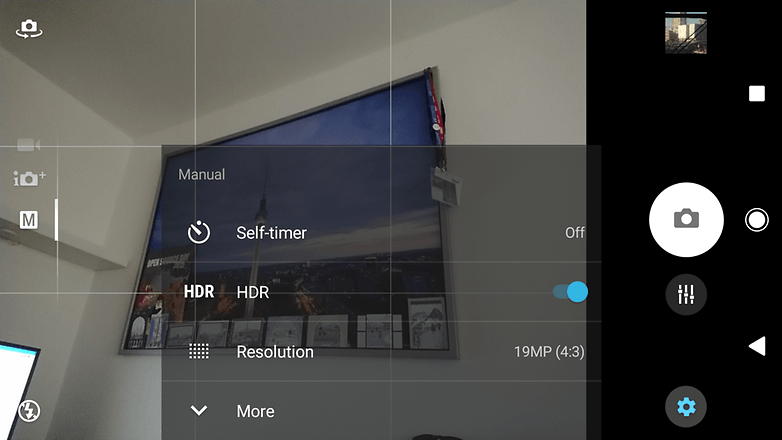 Using Sony's camera remains very simple. There's no HDR in auto mode pictures, instead it's hidden among the settings in manual mode, and to use the Panorama or AR function, you'll need to open separate apps.
Getting good shots is a real gamble. I managed to get some very good ones, but some deserve deleting straight away. I could never survive with a smartphone that's either unable to save a nice photo of a moment, or takes such bad photos that I have to erase them immediately.
You can view photos and videos I took with the smartphone by clicking on this link.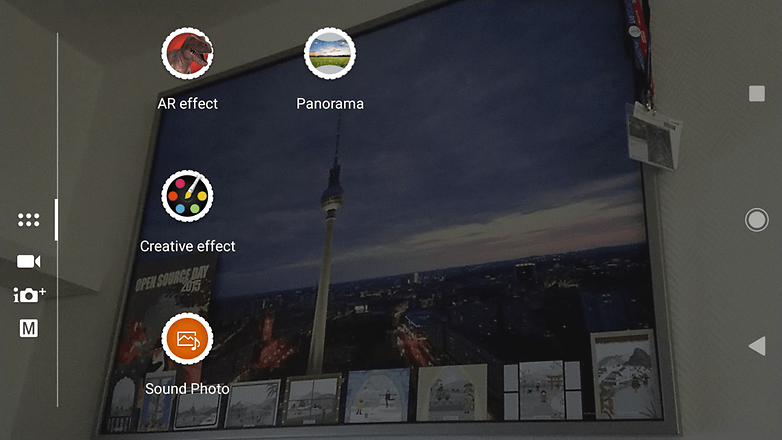 However, the argument changes for the 13-MPl front camera, which is capable of obtaining superb pictures even in low light. As far as night shots are concerned, the results still aren't very reliable, and it's a bit of a gamble.
The camera's physical button helps when taking selfies, but in most other cases, it's likely that the photo will move more than expected because of the vibrations caused by pressing the button itself. There's a lack of OIS optical stabilization in the rear camera.
Sony Xperia XZ1 battery
Maybe the battery gave me the biggest surprise. Of only 2700mAh, I was expecting to have to carry an extra battery with me in order to last until the end of the day, given the way I usually use my smartphones.
I don't like the energy-saving options because they prevent me from receiving important notifications and messages, and all my social and messaging accounts are always in continuous sync. If I wanted to control each of them manually, I would use my PC and I wouldn't have a smartphone. If I buy a smartphone, it's because I want to stay permanently connected with the world and people, and so that I don't miss any important moments, my smartphone battery must be up to the task.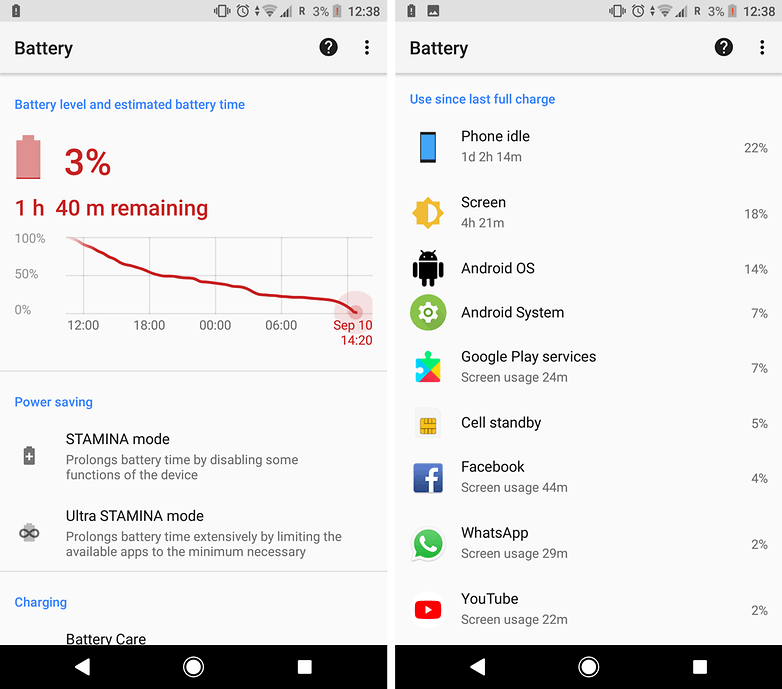 All this digression to make you understand that I don't even save a milliampere of battery on my devices. The Sony Xperia XZ1 really surprised me with its 2700mAh battery that offers more usage time than my Galaxy S8+ and its 3500mAh battery, while using all the same apps, accounts and SIMs I prefer.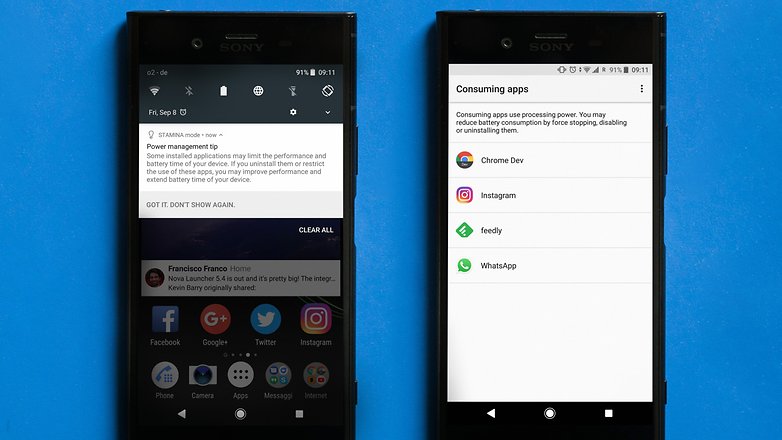 Thanks to this smartphone, I was able to survive for a weekend, during which I unplugged my smartphone at 10 a.m. on Saturday morning and came home on Sunday afternoon, without ever having to charge the smartphone.
I used the camera a lot to take pictures, used social networking apps and the public transport browser, without which I would always be wandering around in Berlin looking for my apartment. The S8+ would simply have died in the early evening (not that it's bad, but Sony just does better).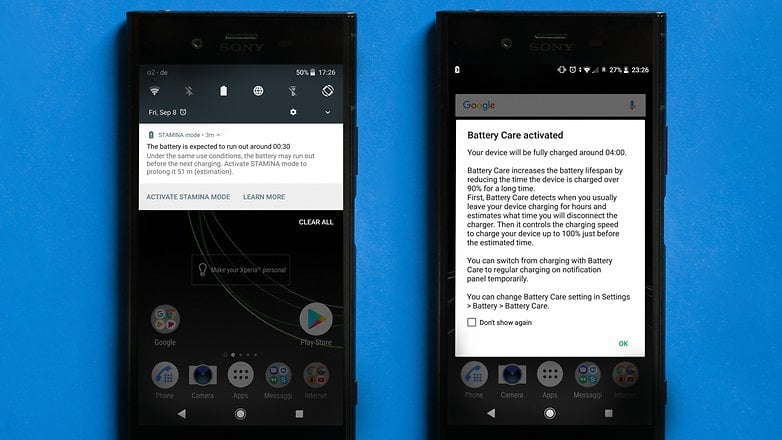 What's more, Sony has added simple but important features that enable you to control resource-intensive apps and uninstall them if they're no longer needed. Battery Care functionality is also great, which allows you to slow down and stop charging the smartphone before it reaches 100%, instead making it reach 100% just before you wake up. This way, the smartphone doesn't remain connected to the power supply for hours charging the battery, which degrades the battery.
Sony Xperia XZ1 technical specifications
Early Verdict
I don't think there's much more to add. The Sony Xperia XZ1 is a solid smartphone, with an elegant and formal design, but won't satisfy everyone because it may appear to look out of date. It offers the performance of a true high-end smartphone, and the cameras have great potential. The battery life is excellent and it's ultimately a smartphone that I'd highly recommend, if only it didn't suffer from the endless problems and shortcomings of Sony's software, especially in the field of photography.
Oreo is certainly one of its positive points, but its steep price on the current market doesn't justify its purchase. My experience with this smartphone has been full of ups and downs, and to perform the various tasks in my daily life without a hitch, I'd never use a smartphone that I have to rely on with luck. With the upcoming updates, who knows if Sony will succeed in pleasing its many fans by improving its smartphone.