Sony Xperia XA1 and XA1 Ultra hands-on: two powerful mid-range devices
Update:

Xperia XA1 available for pre-orders in the UK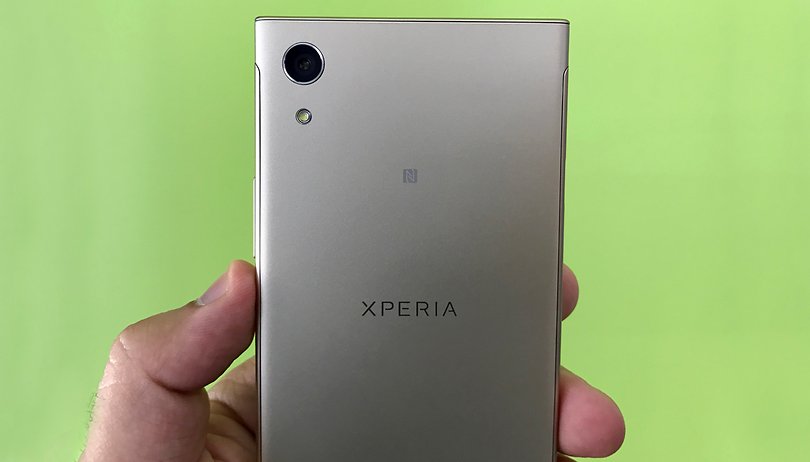 Sony has long been betting heavily on the mid-range range. So much so that the company was one of the first to invest in what it called the "super-mid", referring to mid-range devices that have more advanced features. Sony always bet on the design, camera and display quality; and it is precisely in those three aspects where we see the improvements in its new smartphones, the Xperia XA1 and Xperia XA1 Ultra.
Sony Xperia XA (2017): price, release date, specs, features
Sony Xperia XA1 release date and price
Pre-orders are now available in the UK for the Xperia XA1 and shipping should begin on the 10th of April, 2017.
The Xperia XA1 and XA1 Ultra were presented during MWC 2017 in Barcelona, and are due to hit the market in mid-April and mid-May, respectively. As for the US price, we expect the Xperia XA1 will cost around $315, while the Xperia XA1 Ultra will reach about $420. But, pricing in the US market has not yet been confirmed. Both devices be available in white, black, pink and gold.
Sony Xperia XA1 design and build quality
The Xperia X line is distinct in that its lateral edges are almost imperceptible. This design feature is maintained in the second generation. Both the XA1 and XA1 Ultra have a refined design, although the top and bottom are slightly longer compared to previous models due to sensors and modules.
At the bottom, we have both the microphone and a USB Type-C port. It is noteworthy that both devices have a finish very similar to the Xperia XZ, specifically a unibody aluminum body with little rounded corners. In the case of the Xperia XA1 Ultra we also have an aluminium frame, which gives them a more distinguished touch. At the top of both devices is the headphone jack.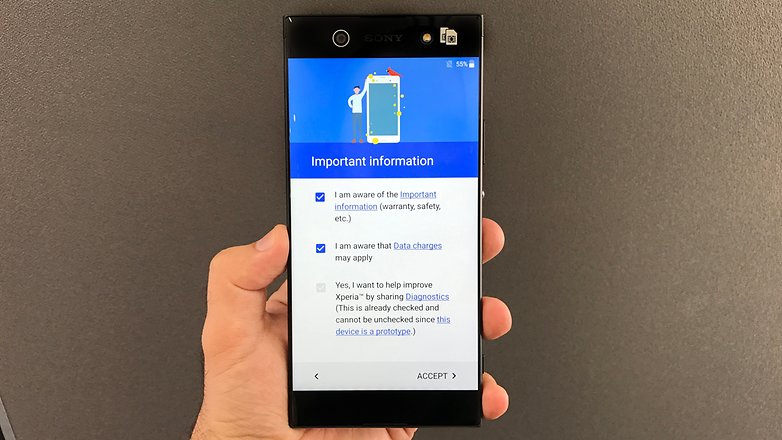 The Xperia XA1 Ultra has a camera sensor for selfies above the screen, which is considerably larger than the XA1. In fact, this is one of the key features that defines the Sony Ultra series, as they are designed to offer a unique selfie experience.
Both smartphones have a thickness of 8 mm, although when you hold it the XA1 Ultra does appear a little thinner. This may have something to do with its larger screen. The Xperia XA1, on the other hand, is more compact so it could be good choice for people with small hands.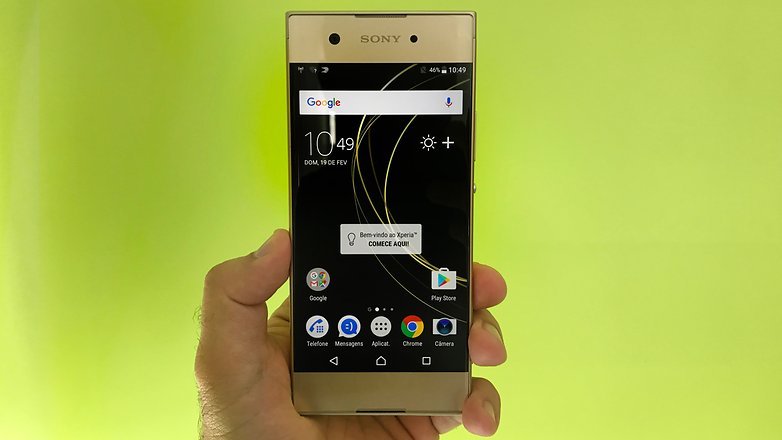 I liked the XA1 more than the XA1 Ultra largely because of its compact size and the aluminium finish. This is fairly subjective, since there are of course going to be a lot of people who'll prefer the larger model. Finally, I have to say that using metal for both devices does make them look more resilient than their predecessors, especially the XA1 Ultra.
Sony Xperia XA1 display
The six-inch Full HD display of the Xperia XA1 Ultra is its strongest selling point. The Sony LCD display is still very good, with vivid colors, good contrast and balanced brightness. It really is a huge panel, and because the bezel is thinner than usual it gives the impression of having just a big screen in one's hands.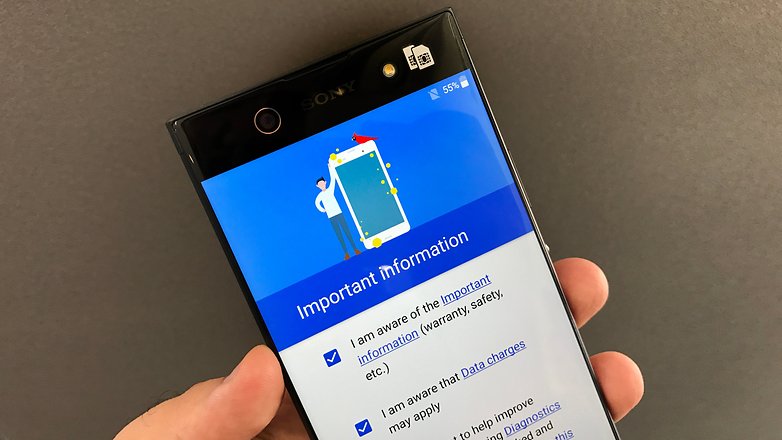 The Xperia XA1 also gives off this feeling, only to a lesser extent. The screen measures in at 5-inches and has HD resolution. The display technology is also LCD and, curiously, both screens have a pixel density of 450 ppi. Of course, the level of detail and sharpness is greater in the XA1 Ultra.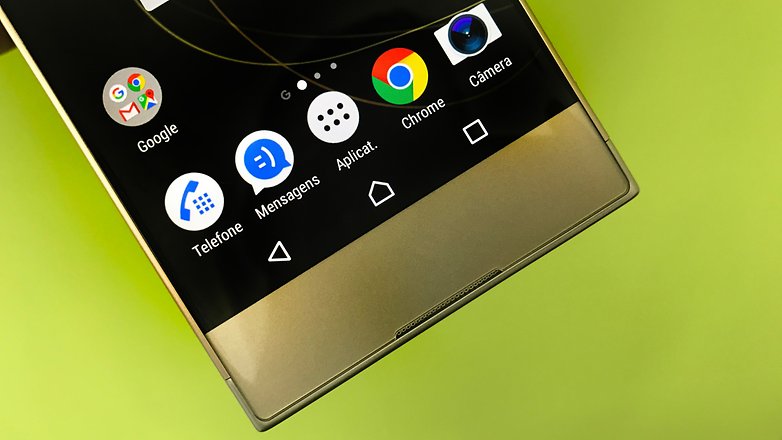 Sony Xperia XA1 software
Fortunately, Sony has decided to bring its new series to market with updated software. The Xperia XA1 and XA1 Ultra come standard with Android 7.0 Nougat and the Xperia UI, which has not changed much compared to last year's Xperia X series.
Some features, such as more options in the shortcut bar or Multi-Window mode are already native to Android, and Sony includes some themes and wallpapers, but the novelties don't go beyond this.
Sony Xperia XA1 performance
The hardware shouldn't be a deciding factor when choosing between the two models. Under the hood, both the Xperia XA1 and the XA1 Ultra have a Mediatek MT 6757 octa-core processor. The differences are found in the RAM, which is 4 GB in the larger model and 3 GB in the XA1. Internal storage has remained the same in both, with 32 GB which is expandable up to 256 GB using a microSD card.
The MT 6757 chipset is 64-bit and is a better version of the MT 6753, widely used by the manufacturer in the last two years in its mid-range models. However, despite being considered mid-range, it is worth remembering that the Xperia XA1 and XA1 Ultra can handle slightly more demanding games and multitasking without any problems.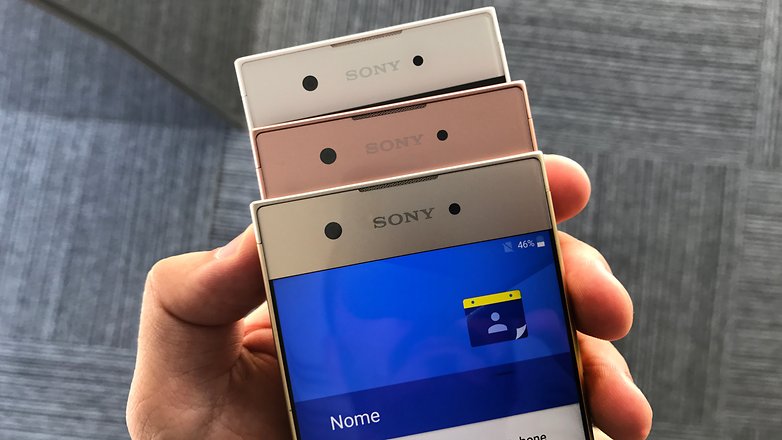 Sony Xperia XA1 audio
Sony kept the two loudspeakers, which are placed on the top and bottom of the front of the phone. Thanks to this it provides stereo sound for the new generation of Xperia XA. As a result, both devices provide a great experience when it comes to multimedia content, games, video and audio.
Sony Xperia XA1 camera
As previously mentioned, one of the great features of this generation of Xperia devices is the front camera. This which has been specifically designed to capture quality selfies, whether individual ones or groupies. The front camera of the Xperia XA1 Ultra has 16 MP and the Sony Exmor RS sensor with a 22 mm lens. It can capture more details, like the landscape or fit more people in the same frame. It's not a very wide viewing angle, but it should please selfie fans. The Xperia XA1, meanwhile, features a simpler 8 MP front camera with Exmor R sensor and conventional aperture.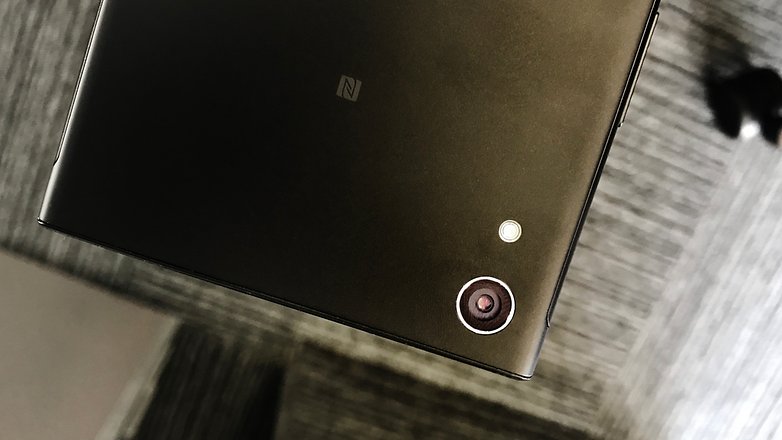 The rear camera of both models is the same, that is, a 23 MP camera with 24 mm aperture. It should be noted that they come with software called Clear Image Zoom which, according to the Sony spokesman, produces photographs with a digital zoom that is up to five times higher than other phones, and with less blur, regardless of ambient light conditions.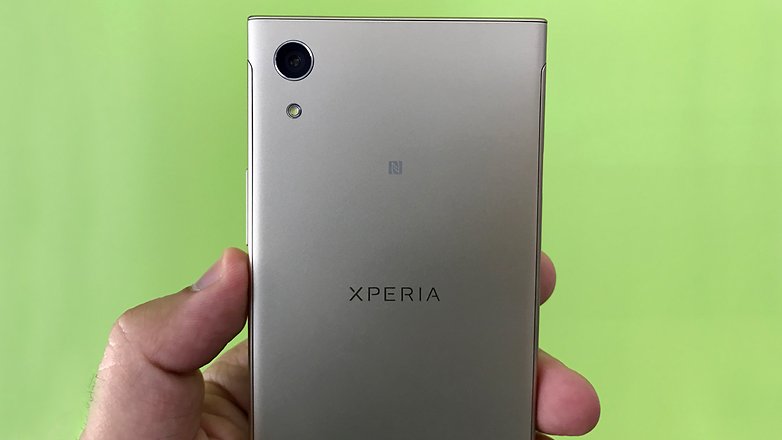 That's a bold promise from Sony, considering that the manufacturer already has good processing software that manages to smooth out extreme noise in images. When we have the opportunity to use both devices over a longer period of time we'll be able provide a more in-depth review on the camera and what it can do.
Finally, both phones are capable of recording videos in Full-HD. The absence of 4K is likely because Sony wanted to avoid problems with overheating.
Sony Xperia XA1 battery
In the larger model, the Xperia XA1 Ultra, the battery is obviously bigger: 2,700 mAh. The smaller variant, the Xperia XA1, has a 2,300 mAh battery. Sony promises two days worth of battery life for both Xperia models, which, according to the brand, can be achieved thanks to its STAMINA mode.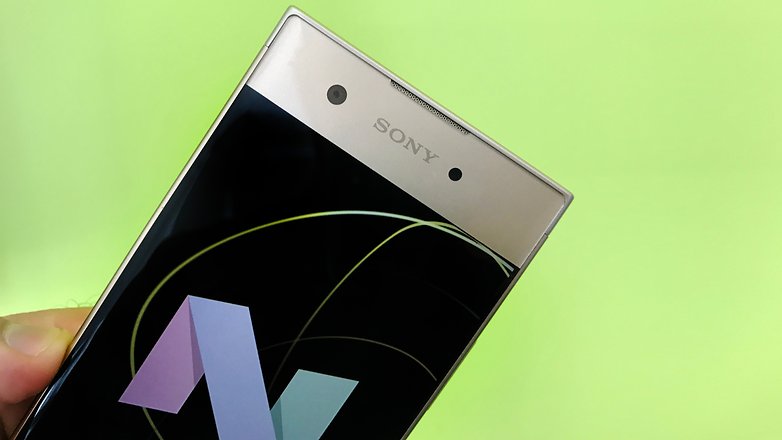 Both models have Qnovo fast charging technology, which is just an alternative name what we all know as quick charge. This technology not only promises to charge faster, but also preserve battery capacity after several charge cycles. This is something very positive compared to the usual quick charge function, as this has a tendency to decrease battery life in the long term.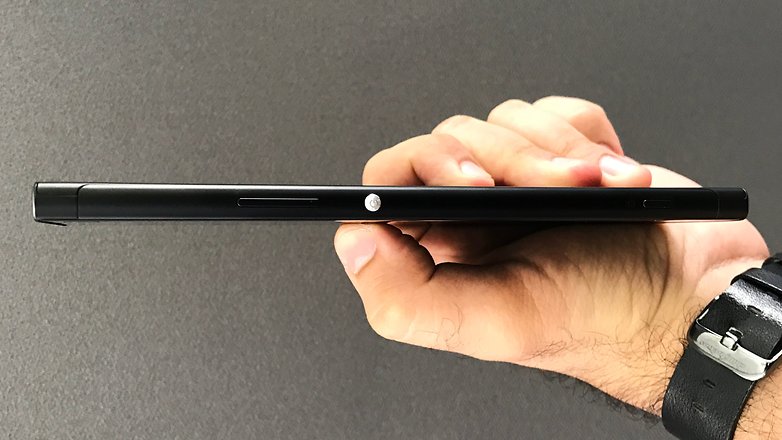 Sony Xperia XA1 technical specifications
Early Verdict
In reality, Sony is actually presenting us with two powerful mid-range smartphones. The company is ready to repeat its success formula, and adds a thinner bezel. Although they may be similar, the new XA1s are clearly aimed at very specific audiences.
Gamers and enthusiasts of HD video should lean towards an Xperia XA1 Ultra, including those who care about battery life. The Xperia XA1 hasn't been designed to compete with its larger counterpart, but it will provide anyone who is looking for an alternative to the Moto Z Play with a viable option.
We'll soon be able to provide more detailed reviews on both models, and thus be able to provide a final verdict on teh Xperia XA1 and XA1 Ultra. For the moment though, I can assure you that Sony is definitely on the right track.