Sony Xperia 1 II review: Sony's best smartphone is a Dr. Jekyll and Mr. Hyde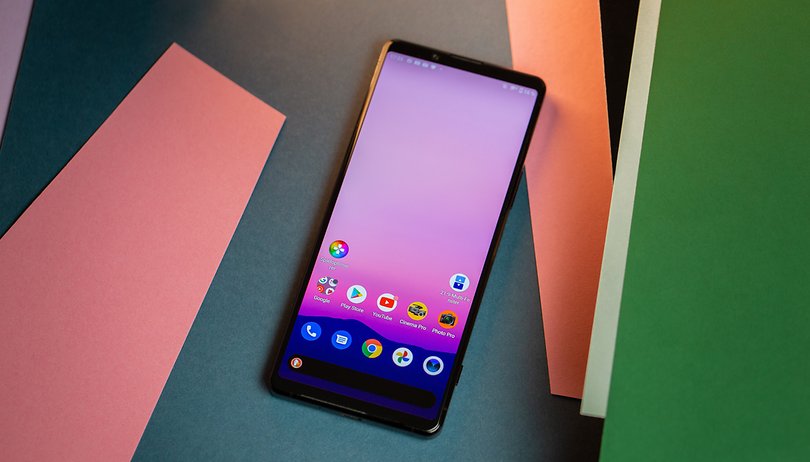 With the new Sony Xperia 1 II, the Japanese electronics giant has launched a smartphone that can technically compete in many aspects with the flagship smartphones such as the Samsung Galaxy S20 Ultra, Huawei P40 Pro, or the OnePlus 8 Pro. But can a smartphone that goes against the grain in terms of important smartphone trends such as high refresh rates, extreme fast charging, insane zoom levels, and numerous image sensors with ludicrous pixel counts still be convincing? We find out for you in this Sony Xperia 1 II review.
Good
Classic and minimalist design

Powerful hardware

3.5mm headphone jack

Nearly stock Android

Good camera with a strong suit of apps

Good battery life

Stereo loudspeakers
Bad
Weak front-facing camera

Display not bright enough

Only 18W quick charging

Expensive
For whom is the Xperia 1 II worthwhile?
Sony products have never been among the cheapest on the market all this while. Whoever wanted to own a Sony smartphone always had to dig deeper into their pockets compared to the rest of the competition. Sony fans had to pay "only" $799 for the first generation Xperia 1 just last year. But for those of you who want to pick up the latest Xperia 1 II, you will have to be prepared to dig a whole lot deeper, with an asking price that just about touches $1,119!
At this price point, it is also clear that Sony is not making any effort at all to compete against the top smartphones from other competing brands. If you are really considering the Sony Xperia 1 II, you would ideally have already owned several Sony products, or at least have used them for a certain period of time. Especially those who call a mirrorless Sony Alpha camera their own will surely be taken in by the Xperia 1 II.
What I like about the Sony Xperia 1 II
Its classic design
A new year and once again, a changed design. It seems that Sony has experimented a lot with the design and ergonomics of its own smartphones in recent years. But it is time to call down the curtain on these experiments, and Sony is (fortunately) returning to their flat design with a fingerprint sensor located on the side of the device of which many of us are familiar with . The very straight design also has another small but nice advantage: the display corners don't need a large radius, so that results in having more space at the corners.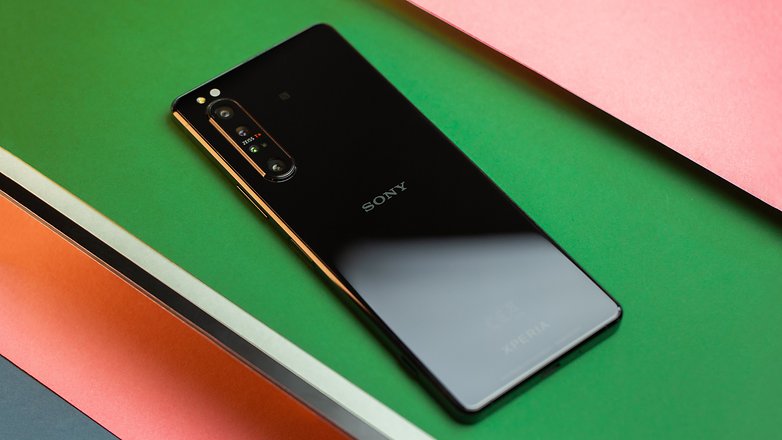 Sony also manages to keep the display edges almost equally wide. Of course, the segment right above the display is a few millimeters wider due to the built-in front camera, but this is only noticeable upon closer inspection. Another very good implementation is the fact that Sony has built-in stereo speakers into the Xperia 1 II, where both are actually oriented towards the user. As an additional service that deserves a bow, the 3.5 mm audio jack remains available for fans of analog headphones.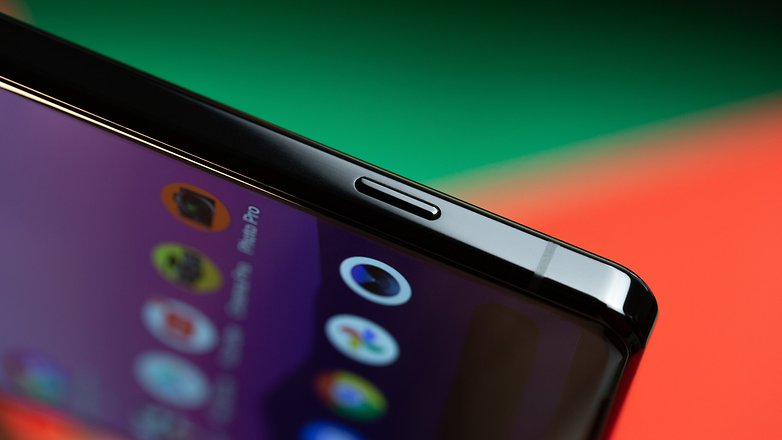 The somewhat unusual format of this smartphone does not feel quite right only at the beginning, but it did not take too long for me to get the gist of things. The fact that Sony still sports a dedicated camera shutter release button on the smartphone is a feature that you will appreciate over time.
The performance
Sony ensures that the hardware located underneath the hood in its top smartphone can definitely compete with the flagship devices from other manufacturers: Qualcomm's fastest SoC including the Adreno 650 GPU and the X55 5G modem, plus 8 GB of RAM and 256 GB of internal memory with the option of expanding the latter via a microSD memory card is definitely impressive. With this equipment it can - proven by our benchmark measurements - keep up with the flagship smartphones from Samsung, Huawei, and also OnePlus.
Sony Xperia 1 II benchmark comparison:
| | Sony Xperia 1 II | Samsung Galaxy S20+ | OnePlus 8 Pro | Huawei P40 Pro |
| --- | --- | --- | --- | --- |
| 3D Mark Sling Shot Extreme ES 3.1 | 6830 | 6658 | 7122 | 6073 |
| 3D Mark Sling Shot Vulkan | 5929 | 6259 | 6613 | 5427 |
| 3D Mark Sling Shot ES 3.0 | 8514 | 7739 | 8864 | 3965 |
| Geekbench 5 (Simple / Multi) | 748 / 2930 | 911/2776 | 887 / 3313 | 754 / 2997 |
| PassMark Memory | 23202 | 23146 | 27118 | 16489 |
| PassMark disk | 94049 | 87454 | 50083 | 65028 |
The excellent sound
Sony has a heart for music and audiophiles, not only because the Xperia 1 II has included the 3.5mm audio jack, but also because they have thrown in forward-facing speakers as well. These are definitely loud enough for a smartphone, ensuring that you get to enjoy great audio even without a pair of headphones! Thanks, Sony!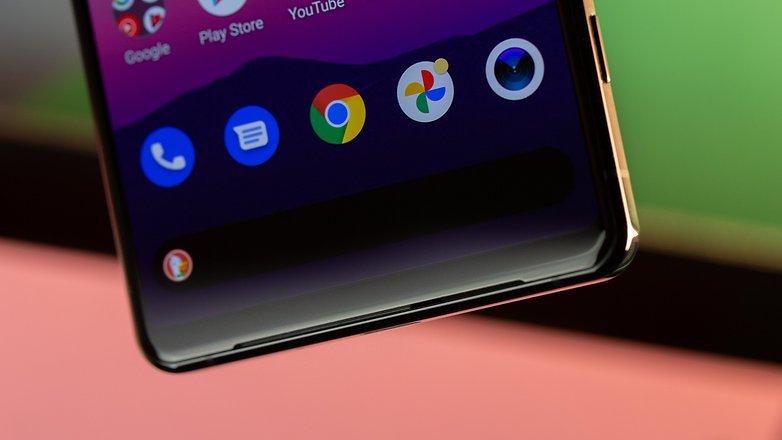 The battery life
On paper, the Sony Xperia 1 II with its 4,000 mAh doesn't seem to be one of the endurance candidates. But it's astonishing that you can get more than six hours of display on time from this rather low capacity, in 2020 for a top smartphone. If this Sony handset should run out of juice, it is a case of Dr. Jekyll becoming Mr. Hyde, as you will find out about that further below.
The camera
For years, Sony had to listen to the fact that they built very good image sensors into their own smartphones, but they couldn't get the best out of them with software. Meanwhile, Google, Huawei, Samsung, and others have left Sony in the dust when it comes to software and algorithms. In the latter, the others are probably involved and Sony has to see where it can still score in photography. For this reason, Sony Mobile was dissolved as an independent unit at Sony and merged with the Camera Division at Sony.
The result of this union is the Sony Xperia 1 II, which Sony considers to be the equivalent of the Alpha 9 full format camera. Of course, you will still have to work with the limitations of a smartphone, but at least the Xperia 1 II can keep up with an Alpha 9 in a certain way when it comes to continuous shooting mode: including autofocus and exposure. Try using a Galaxy S20+ or Google Pixel 4 to capture a dog or child moving towards you at 20 frames per second. The Sony Xperia 1 II is capable of doing so with aplomb!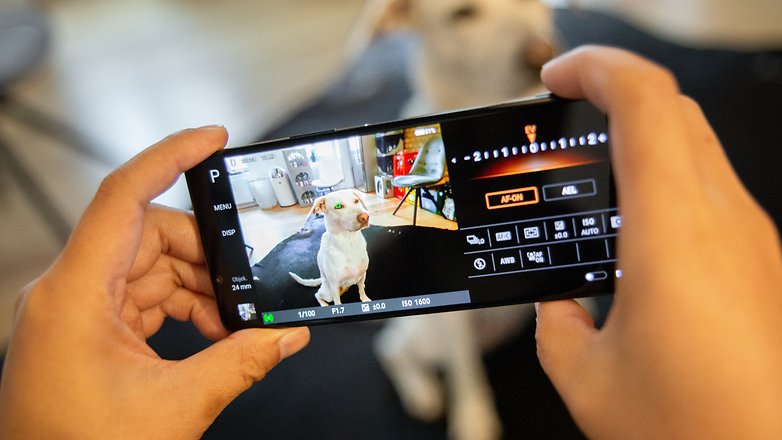 Actually, these 20 frames per second and the eye autofocus are also available in the standard camera app, but the Photo Pro app gives you the feeling of really shooting with a Sony Alpha camera. It's fair to say that Sony has given the Xperia 1 II an entire Pro app instead of a Pro mode in the standard app. This app tries to provide the user with a kind of professional feeling, even when it comes to focal lengths. There is no simple pinch-to-zoom here, and certainly not if you want to use the entire focal length range across all three lenses. You will have to decide manually which camera unit you want to use to take the picture. Here a lens change is simulated.
The camera setup of the Sony Xperia 1 II
Ultra-wide angle
12 MP

1/2.55" Exmor RS™ for mobile image sensor (IMX363), 16mm focal length,
Opening angle 124 degrees

F/2.2
Telephoto Lens
12 MP

1/3.4" Samsung sensor, 70mm focal length,
aperture angle 34 degrees

F/2.4
Wide-angle
12 MP

1/1.7" Exmor RS™ for mobile sensor (IMX557), 24mm focal length,
Opening angle 82 degrees

F/1.7
ToF
0,3 MP
Sony IMX316
F/1.0
Selfie Camera
8 MP

1/4" Samsung S5K4H7

F/2.0
What's great, though, is that Sony has adjusted the colour profiles across the three image sensors in such a way that photos and especially videos, fit together across the sensors in terms of colour and there are no disparities in them.
Since the last software update, it is also possible to capture photos in RAW format and with HDR. But unfortunately, both are only possible with the Photo Pro App. It is also another drawback as we are not allowed to use serial images for RAW- and HDR-recordings. These two features are only available in the Photo Pro App and cannot be used in the standard camera app.
All in all, the Sony Xperia 1 II's camera team has done a really great job, but this only applies if you're spend plenty of time using the Photo Pro app instead of the stock camera app.
What I don't like about the Sony Xperia 1 II
The display
Actually, the 4K OLED display is great. It is sharp, high-contrast and there is the possibility to adjust the settings to suit your own needs. A few years ago Sony, would have provided "Wow!" and "Aha!" effects, but in 2020, such a display will no longer cause any kind of astonishment. The display lacks a maximum brightness level, which can still function against direct sunlight during the summer. Above all, Sony lacks a display that can shine with the rest via a refresh rate of at least 90 Hz.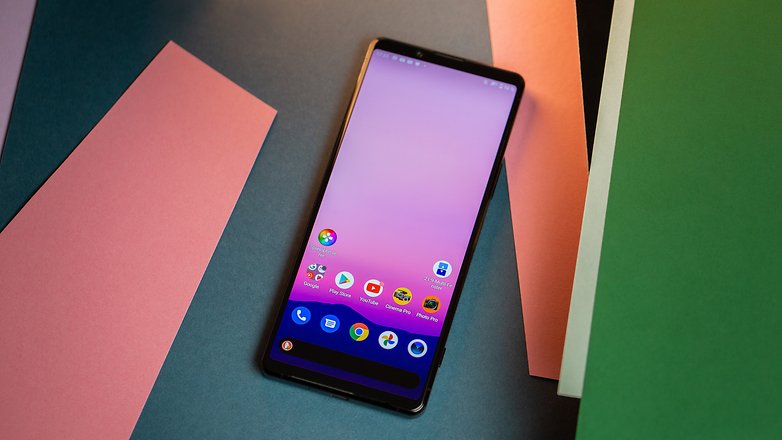 The selfie camera
If you look at the selfie camera as a pure camera for taking pictures of self-portraits, then it does its job. But when you need it to do a wee bit more, such as hosting a video conference call or getting some homework done, then a good front-facing camera does play a more important role. Unfortunately, the Xperia 1 II also carries the old Sony malaise with it, which is called the Soft Skin feature that cannot be completely turned off. You can turn it off for self-portraits, but don't use apps for video conferencing, as all your wrinkles will be ironed out and you will look unnatural.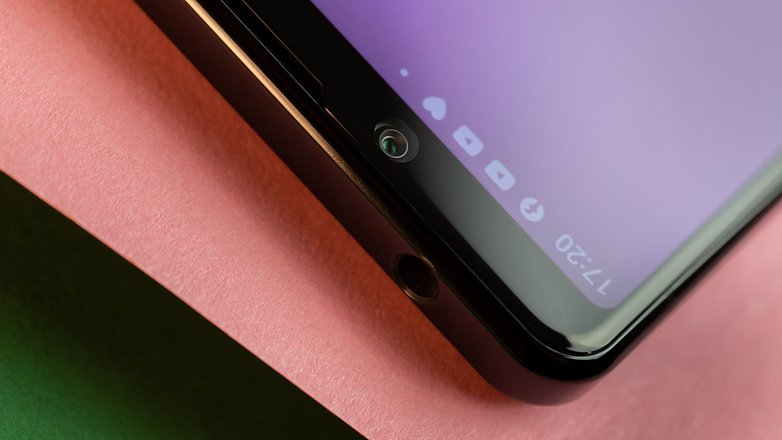 The "Fast Charging"
Among the features that will really attract users in 2020 are a high screen refresh rate and the charging speed. This again shows the Mr. Hyde side of Sony's Xperia smartphone range. Sure, wireless charging in the form of Qi technology is integrated, but it takes more than 90 minutes to charge the 4,000 mAh battery via cable. For comparison: the 4,260 mAh of the OPPO Find X2 Pro is charged from 0 to 100 percent within 35 minutes at 65 watts.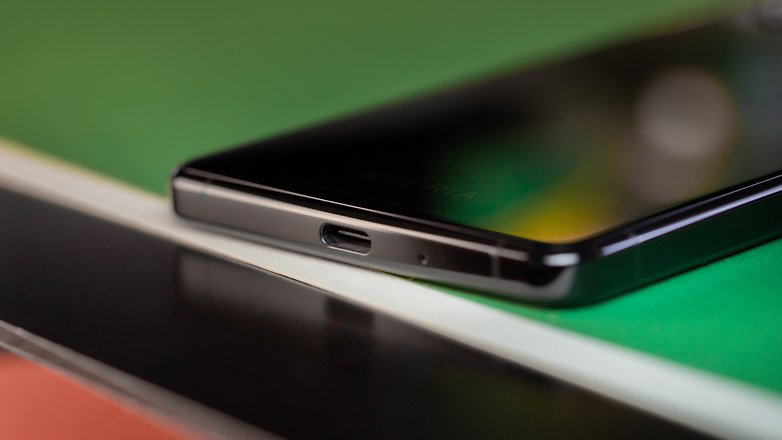 Sony Xperia 1 II technical specifications
Final verdict
The Xperia 1 II is probably the best smartphone that Sony has brought to the market in recent years. Nevertheless, the smartphone cannot be recommended to every user wholeheartedly. This is because it lacks modern features in important aspects. For example, the Xperia 1 II is a good smartphone when it comes to battery life, but to give a smartphone, which costs more than $1,000, only 18-watts quick charging is an unforgivable oversight. A "but" shows up all too often with many good features of the Sony Xperia 1 II.
The display is super sharp and offers great color values, but the brightness leaves something to be desired. The different cameras are well-coordinated, but Sony apparently included the front camera as an afterthought. It's a pity, really, because exactly such "buts" prevent Sony from attaining new users. So there is only one conclusion: Sony's Xperia 1 II is for fans of Xperia smartphones and Alpha camera users who are looking for a matching smartphone to their Sony Alpha camera.