Smartphone World Cup, Round 4: Google Pixel 2 vs HTC U12+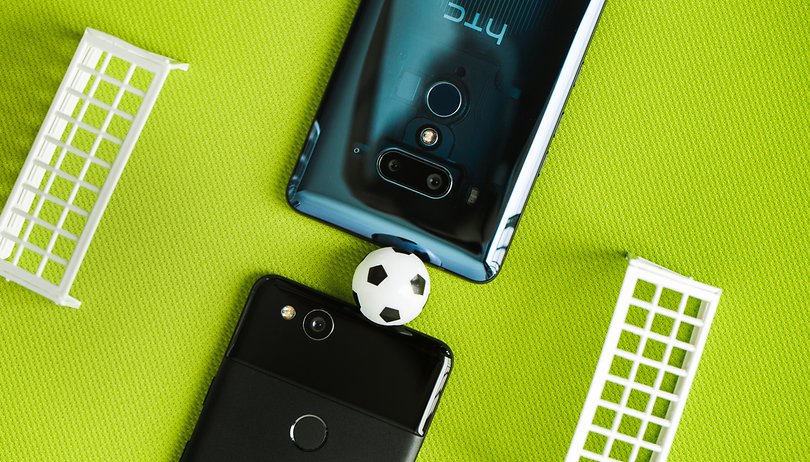 The first round of our smartphone tournament is coming to an end. The last duel of the first round is between Google Pixel 2 and the HTC U12+. We want to know your opinion about the photos again and are already looking forward to round two.
The Google Pixel 2 has one of the recognized best cameras on the smartphone market, and that with only one lens. Google's trump card is the excellent software that gets the most out of the sensor. Can HTC keep up with the new U12+ and its dual camera?
The next round is getting dark
When Google Pixel 2 and HTC U12+ have finished their duel, we start the next round. Then the smartphones have to compete in the low-light range, and that's the end of the line, because whoever loses in round two is out in the battle for the camera crown.
For this competition we're channeling the international spirit of the World Cup and inviting all our domains to participate - the smartphone World Cup is also running on the French, Spanish, Italian and German AndroidPIT pages. The blind test prevents personal preferences for one brand or another from being taken into account in the decision.
Scene one
First we pointed the two lenses back at the Berlin TV tower, in the same light situation as in the other duels. Backlighting makes it particularly difficult for smartphone cameras, but both devices make great efforts to compensate for this and deliver a good picture. Which do you like better?
Scene two
Our photo model Stefan has to pose for the portrait again, in bright sunlight against the same background as with the other smartphones. Who took the better picture for you? We have not used a portrait mode or the like.
Scene three
The street scene, seen from our editorial balcony, is not directly in the sunlight, the clouds in front of the sun provide softer shadows. Capturing the details and colors correctly is not an easy exercise. Which of them does it better?
Now once again all readers to the vote, please! Soon you will find out which picture belongs to which smartphone and what the next round will look like. Then the smartphones have to compete in the low-light range, and the first four devices are eliminated.
Thank you for participating!