Smartphone World Cup, Round 3: OnePlus 6 vs. Samsung Galaxy S9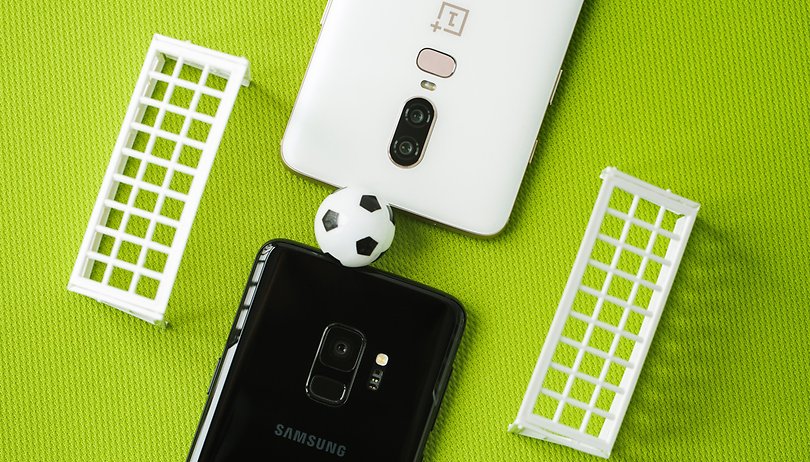 It's kick-off for our third round! That's right, it's the next round in our camera shootout. This time Samsung and OnePlus are competing against one another.
The first phase of our Smartphone World Championship is all about photos in daylight. This way we can compare all the competitors in the field against one another. The OnePlus 6 is the cheapest smartphone in our competition, but it still has a lot to offer on paper.
It's facing a strong challenger, as the Samsung Galaxy S9 has one of the best cameras on the market, and with its adjustable aperture it has a real trick up its sleeve. It is also exciting for us since the Galaxy S9 is one of the few smartphones with a single camera on its back side.
To make sure that all our votes are submitted impartially, we won't tell you which photos come from which smartphone. So just judge which picture you like better.
Scene one
A picture of the Berlin TV tower at Alexanderplatz is a tall task for a smartphone camera: it requires various levels of exposure on the subject, there are also reflective surfaces, moving cars, bicycles and trams and some tricky backlighting. A smartphone camera needs to do this all at once. So is there a clear winner for you in this duel?
Scene two
Portraits pose many challenges, even without an artificial bokeh effect, beauty mode and all the gimmicks we turned off for this recording on all the smartphones. It is difficult to reproduce skin tones and hair colors correctly and many details need to be captured. Which of them do you think did it better?
Scene three
The third scene is again our the construction site neighboring our editorial office. In this case as well, the richness of detail is the challenge, and all the areas of the image need to be in focus and correctly exposed. Do you have a favorite picture here?
We're looking forward to what you think. Thank you very much for participating!