Shadowgun Legends: could this be our destiny?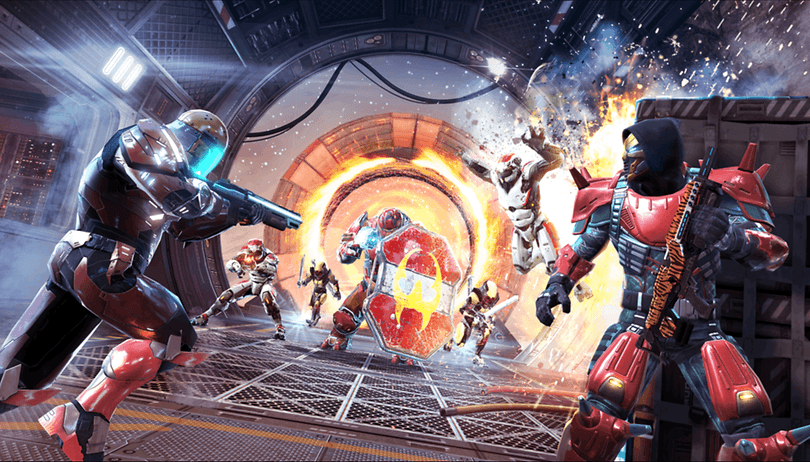 Shadowgun Legends has just hit the Play Store and in just a few days, it's quickly proved itself to be one of the most impressive games on the mobile platform. But Madfinger Games' slick sci-fi shooter has some serious competition for our attention. In our first impressions of Shadowgun Legends, we'll see what the futuristic FPS has to offer.
Mobile gamers will probably already be familiar with Madfinger Games, largely thanks to the hit zombie apocalypse shooter Dead Trigger 2, a favorite among the AndroidPIT editorial staff. The latest Madfinger offering, Shadowgun Legends, is another first person shooter but with a sci-fi setting. In fact, a revival of 2011's Shadowgun. But make no mistake, Shadowgun Legends is thoroughly modern. Check out the trailer below:
Boasting beautiful visuals and smooth gameplay honed by an experienced studio, Shadowgun Legends certainly makes a slick first impression, though it arrives at a time when there's strong competition for our attention.
Regular readers might be aware that I've been getting to grips with how to survive and get good at the battle royale shooter, but over the weekend, Shadowgun Legends still managed to steal my attention away from the chicken dinner. Here's why.
What looks good
Slick presentation
First up, Shadowgun Legends just looks cool. Not exactly original: think Halo meets Destiny to get an idea of the general aesthetic. More so the latter—arguably, this game is Destiny for mobile. If military sci-fi is your bag, then Legends has you covered. Graphics are slick, stylish and polished to a T, it's really a feast for the eyes.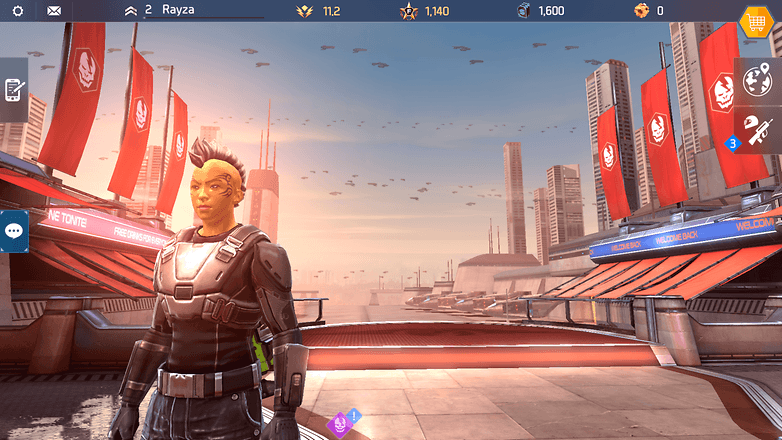 Variety of game modes
It's rare to find a free-to-play game with meaty single-player content but players who just want to hunker down and avoid interaction with other humans can still find a lot of content to chew on in this game. The single-player campaign has a variety of enemies and challenges and even if some design elements feel over-used, it's still miles ahead of many free-to-play mobile games.
The co-op dungeon modes might just be the best element of Shadowgun Legends, requiring some co-ordination and puzzle solving in addition to a quick trigger finger. It's still difficult to chat in-game with your allies, though, but once this is fixed, co-op could well be the most addictive thing in the game.
Naturally, you can throw yourself into competition with other players in duels or squad vs squad. The controls are fluid and make console-style gunplay feel pretty smooth on mobile, which is quite an achievement.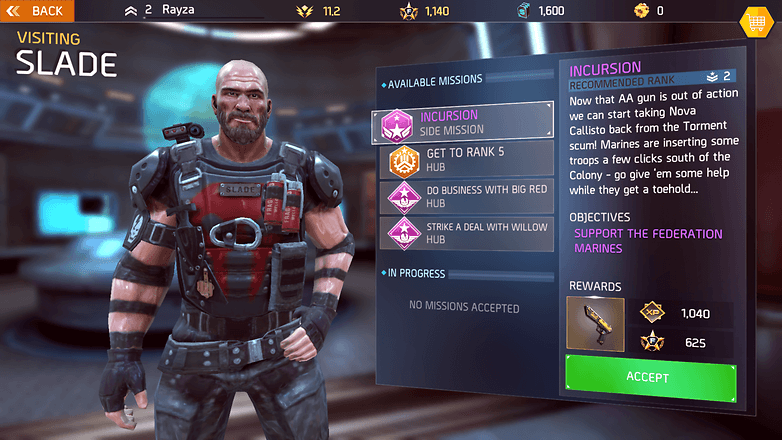 But watch out for
'Just cosmetic' IAPs
The idea that IAPs in Shadowgun Legends are 'just cosmetic' is a major selling (ahem) point of the game, but not strictly true. At the moment, armor and weapon variants can be bought with real money before they're earned through play, so it's still technically paying for an advantage.
However, the items (so far) don't seem to be more powerful then what you can earn through the campaign missions/grinding. For a free-to-play shooter, this is pretty reasonable. Only time will tell whether the game will be balanced in the long term.
Inconvenient loot box system
Paid content in Shadowgun Legends includes certain cosmetic equipment variants but you can also pay for keys to unlock loot crates you pick up during missions. Trouble is, if you don't unlock them, they're stuck there, occupying inventory space you need for other loot. Want more inventory space? You can pay for that, too.
This is hopefully a bug that will be fixed in an update, but if you're playing Shadowgun Legends and don't want to spend cash on it, be careful what you pick up.
Always online
Yep. Another game that requires you to always be connected to the Internet. Depending on how much time you spend away from Wi-Fi, this may be more or less of a problem. Personally, I always appreciate at least single player content to work offline, for those times I want to play on the go.
All in all, a promising start for a game that raises the standards for graphical polish and co-op action on mobile. Have you tried Shadowgun Legends? What do you think so far?