How to take a screenshot with the LG G2: 2 easy methods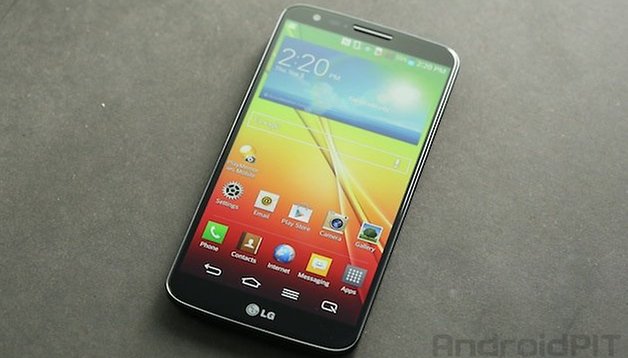 You might be confused by the back facing buttons on the LG G2 but you shouldn't be. Taking a screenshot with the G2 might require a bit of fumbling, but it's just as effective as any other phone. There are in fact two ways of taking a screenshot with the LG flagship.
LG G2 Android Lollipop update NEXTPITTV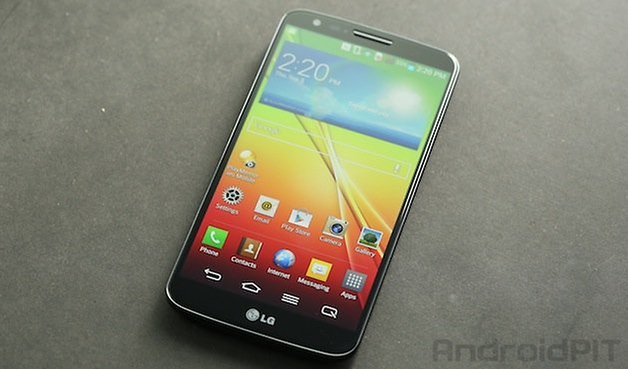 LG G2 screenshot: hardware buttons
The first way is done with the physical buttons which LG has ingeniously placed on the back of the smartphone to better match how your hand actually holds a phone. However, this positioning has made it to be a bit trickier to take a screenshots by this traditional method, especially if you have bigger fingers: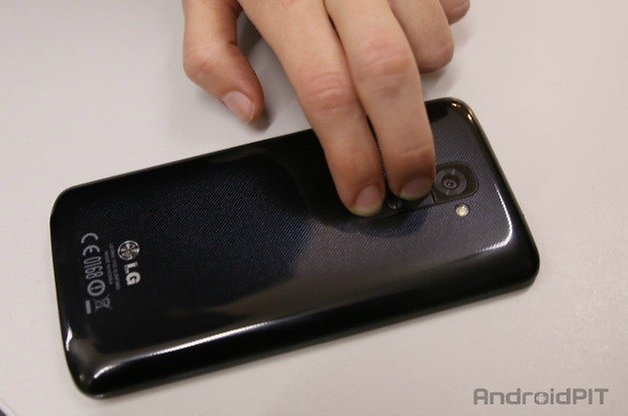 You simply press and hold the power button (middle) and the volume down button (bottom) until you hear a sound or see an animation appear on the display.
Here's a video showing you how to do it too:
LG G2 screenshot: QuickMemo
There is also a second method to take a screenshot thanks to a software feature that LG placed on their flagship, called Quick Memo. You can perform a screenshot now even easier this way, attaining this function and taking the actual shot can all be done now with one-handed operation.
When holding the device with your right or left hand, swipe up from the bottom to launch a new menu. Here you have the option of Google or Quick Memo.
Drag your finger up to the Quick Memo without letting go and this will automatically take the shot.
This feature goes even a step further and allows you to edit and draw all over the screen capture you've just taken. This is just one of the cool software features LG brought to the G2.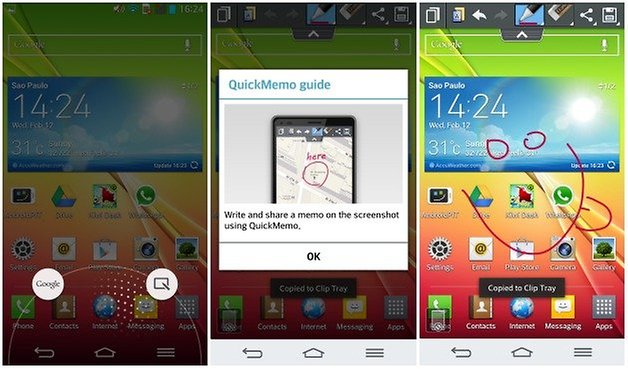 These are pretty simple things to do, but require a bit of getting used to if you want to take a screenshot with your LG G2. If you have a hard time getting the physically button way to work, then try the software option.