Galaxy S4 owners: here are 5 reasons you shouldn't upgrade to a new phone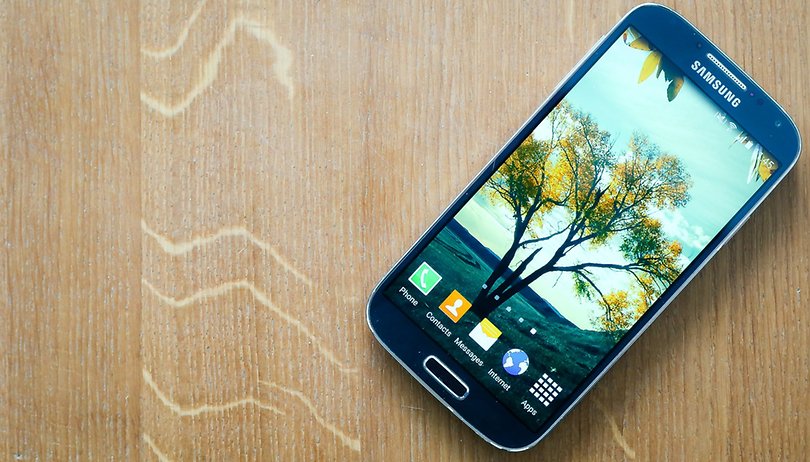 It's still too soon to upgrade from the Samsung Galaxy S4 to a new phone. That's the truth. There's one simple reason why the Galaxy S4 was one of the best smartphones Samsung ever produced: it was made while Samsung was at the peak of its game.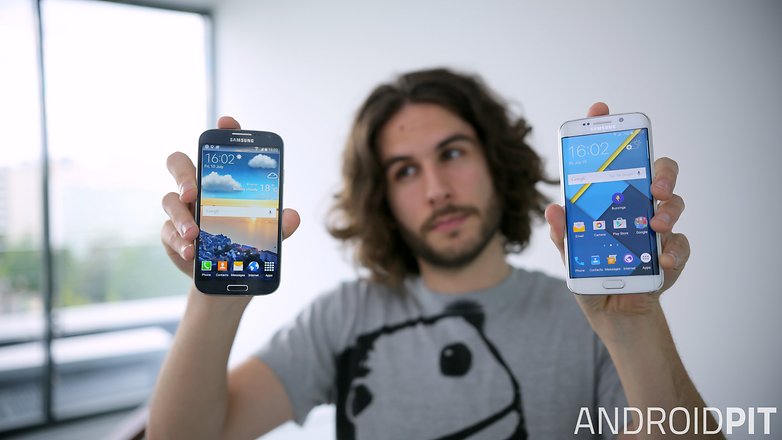 I'm a fan of the Galaxy S4, unquestionably, but that's not to say I'm a fanboy. The Samsung Galaxy S4 may have captured my heart, but I can still see its flaws. TouchWiz wasn't at its prettiest or most helpful two years ago; it was rife with bloatware and pushed content at me which I never asked for (hello Optical Reader).
It's also not the best-looking handset ever made, and borders on untrendy — the rear pattern on AndroidPIT's test unit is a confused mix of chrome-effect plastic with a checkered pattern. But the minor flaws only highlight the major strengths: this is two-year old technology which, despite existing in a market which treats 18-month old devices as obsolete, is still going strong. Here's why it's too early to call time on the Samsung Galaxy S4.
1. It still works
Why replace something which still works? Our test unit is two years old but doesn't have a mark on it. The phone may be made of plastic, but combined with Gorilla Glass 3 it's a resilient little devil.
To make a few comparisons, we had the Galaxy S6 in-house for only a couple of months before the back cover began peeling off, while my Sony Xperia Z3 screen has smashed despite it being housed in a hard case.
I once saw a Nexus 5 crack while being placed gently on a desk.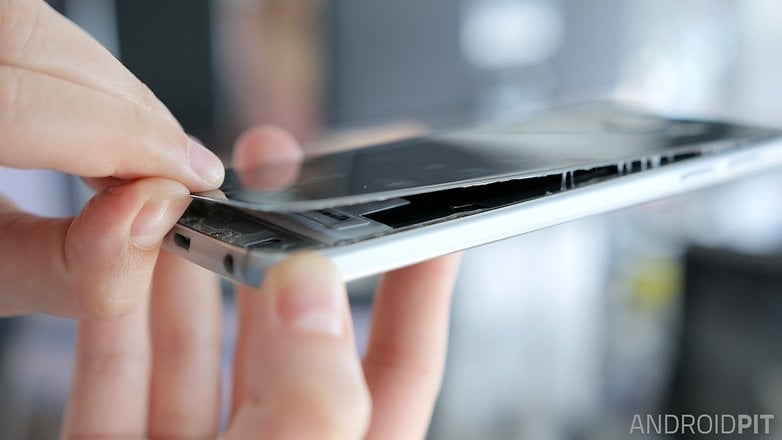 It's not the built-to-smash glass and metal flapdoodle of the newer flagships, and it was the perfect size for hands at the 5-inch sweet spot, with easily accessible buttons.
And that's a Full-HD screen on the Galaxy S4. Yes, Sony and HTC just released smartphones wit same resolution displays this year in the form of the One M9 and Xperia Z3+.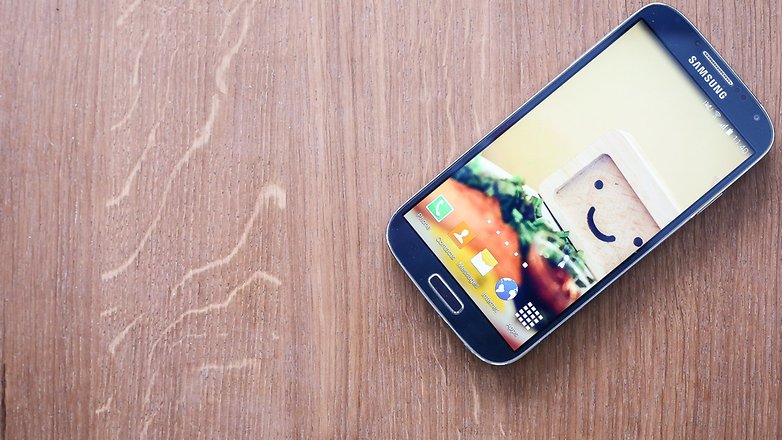 Brightness on the Galaxy S4 is admittedly lower than the current generation of flagships, but, looking at raw pixel count, it's still up there with some of the latest flagships.
2. It performs like a new flagship
Take a look at the Geekbench Android Benchmarks. The Snapdragon Galaxy S4 single-core performance is better than the HTC One M9. As for dual core, the Nvidia Shield Tablet, a tablet built for high-performance, lags behind.
Of course, it's easy to use these figures to make assumptions, and benchmarks are overrated, but the Galaxy S4 is still performing well in real-world scenarios too. There are a number of phones which have been attacked by the latest version of Android. While we can't deny that the Galaxy S4 has suffered from its fair share of Lollipop problems, it's also now happily running it.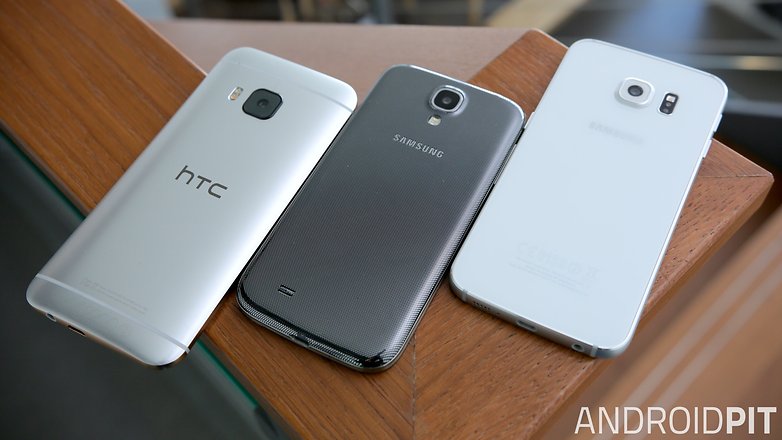 Sure, there's a bit of slowdown in the recent apps menu and the 'wallpapers, widgets and home settings tab', but it's a minor quibble, not a deal breaker. Moreover, the Galaxy S4 is still taking advantage of modern technologies like the latest update to Android Auto.
Truthfully, it can't compete with the likes of the Galaxy S6 for raw performance, but does it need to? What are you afforded by saving milliseconds opening menus? The one area it seems to matter is the camera quick-launch, and honestly, that's fine. I'd recommend an upgrade if that is where your interests lie.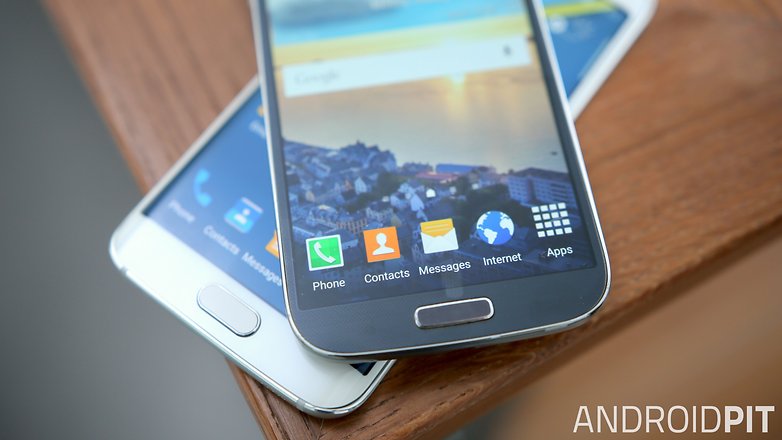 If it's not, don't just upgrade because you've heard that these new octa-core devices are faster. It's marketing spin and says little of what it feels like to use the handsets.
It may only have 2 GB of RAM, while OnePlus is delivering 4 GB on its OnePlus 2, but I'm yet to be sold on the advantage of adding more and more RAM. If the Nexus 5 is running the latest version of Android on 2 GB with no issues, maybe 2 GB is still OK for 2015.
3. Its camera is still fantastic
That camera. With 13 MP, autofocus and an LED flash, the main Galaxy S4 camera still holds up in 2015. It has 1080p video recording, and selfies look great - but it's not all about megapixels. The Galaxy S4 is still taking great snaps both on the front and back.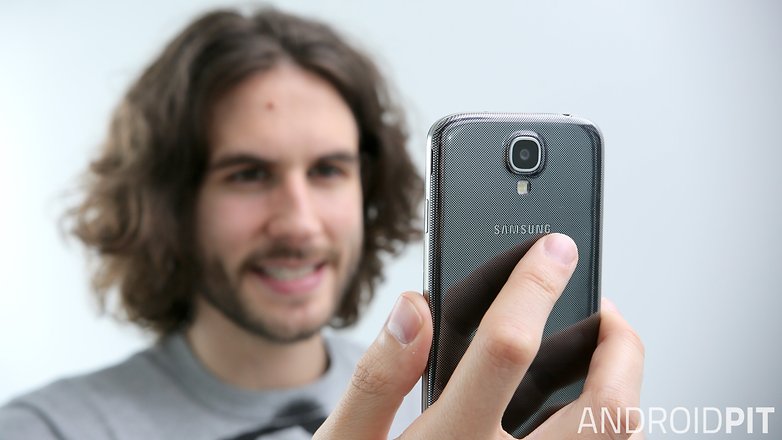 In addition, apps like Google Photos only support unlimited photo storage for pictures of 2048 x 2048 resolution and most people view images on small smartphone displays or in a small Facebook photo browser window anyway. We miss out on thousands of pixels in photos just because of how we view them.
And what the Galaxy S4 is lacking in pixels it makes up for in processing; that's why its photos look great. The images below are unprocessed, but with some minor tweaking with one of the apps from our best Android photo-editing apps list, you will be looking at some real charmers.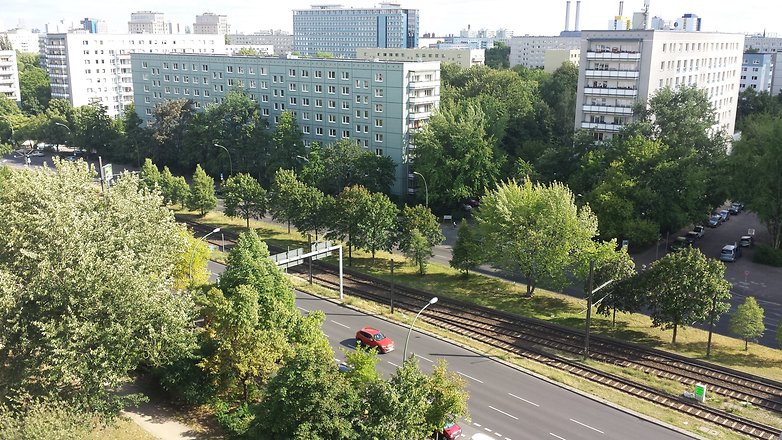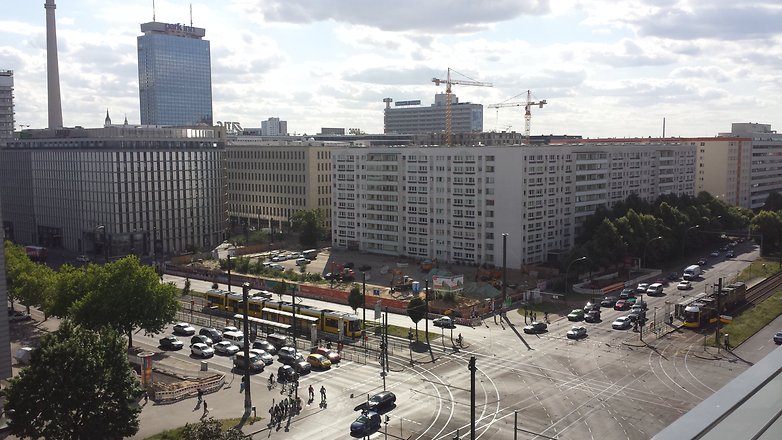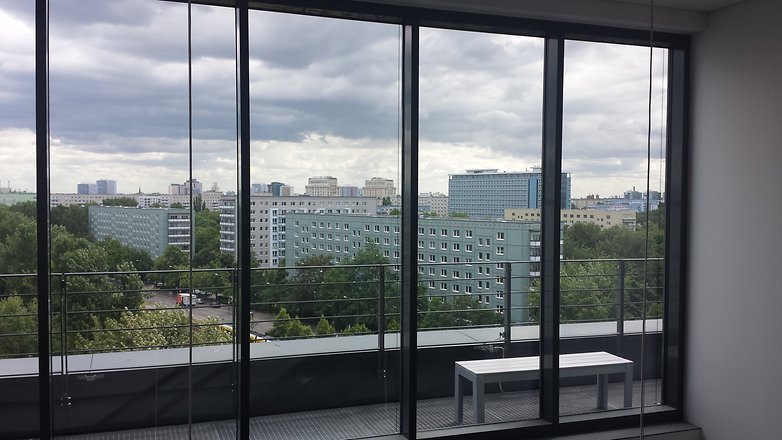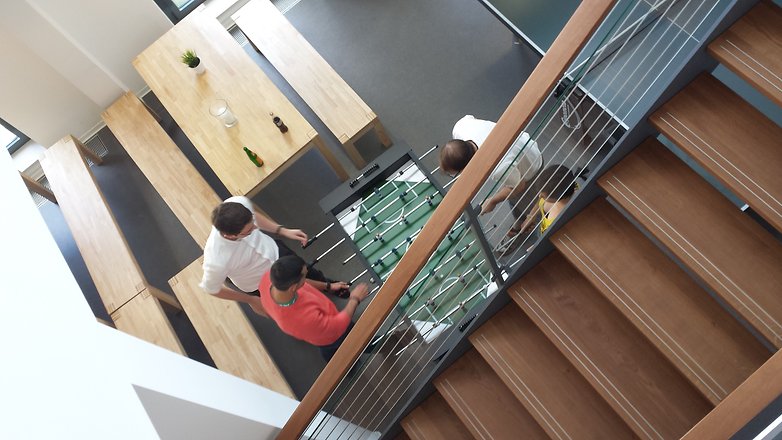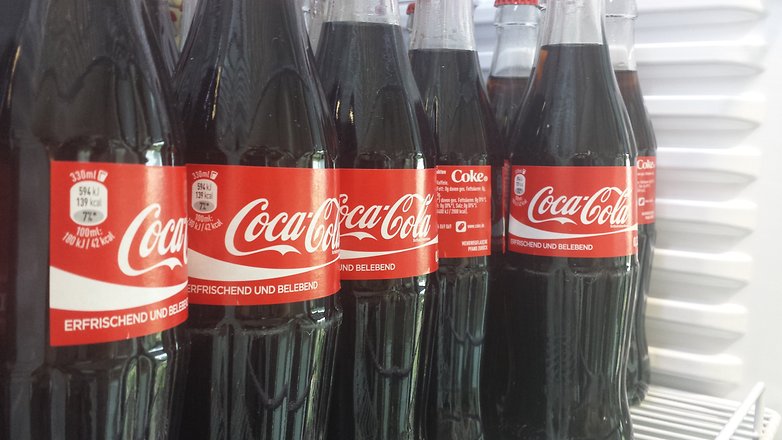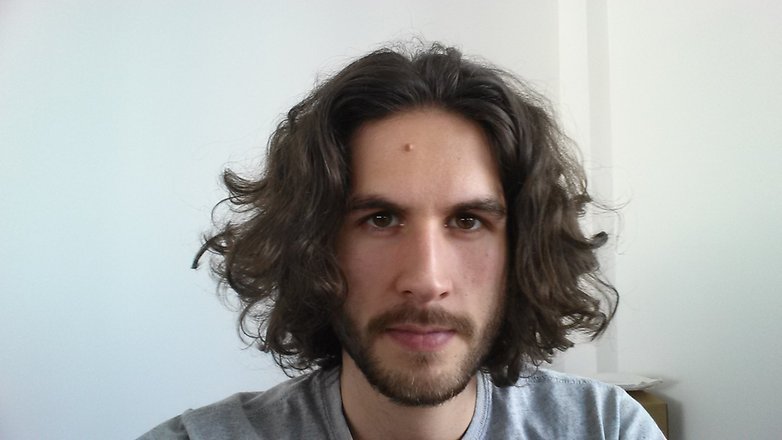 4. Expandable storage, removable battery
Samsung dumped two important features for its Galaxy S6 - non-removable batteries and expandable storage. The lack of a removable battery if also a facet of competing flagships like the HTC one M9 and Xperia Z3+.
Not only does the Galaxy S4 hold this over some modern flagships, when you look at gsmarena's battery benchmarks, things get even more interesting. The Galaxy S4 still beats the likes of the Xperia Z3+, the One M9, the G Flex 2 and the iPhone 6. Though I don't necessarily agree that those benchmarks reflect real-world performance, it gives an indication of the battery life if nothing else.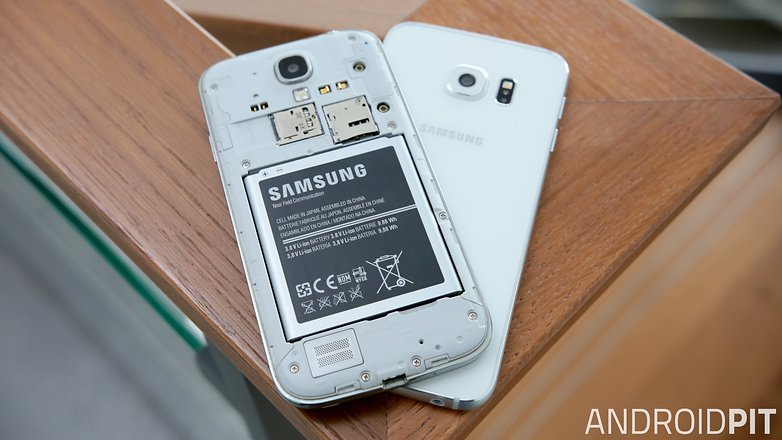 Although Samsung has moved away from expandable storage, along with Google, the Galaxy S4 supports MicroSD cards up to 64 GB in capacity. For a smartphone feature which some would argue is essential, you would lose this if you upgrade to the wrong handset - which is almost all of this year's new flagships.
5. The future is uncertain
And so we reach what may be the the most important factor: the future of Android. With the next major Android software update, currently in preview as Android M, on the horizon, we're going to see some big changes by the end of the year.
But it might not come to the Galaxy S4.
Typically, Android devices are supported for around 18 months. There are exceptions, of course, but the Galaxy S4 will be more than two years old by the time M rolls around. Even its upgrade to Android 5.1.1 is uncertain.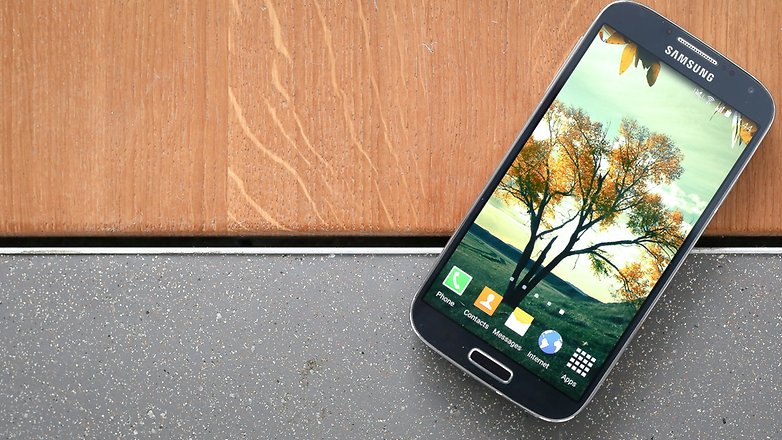 There's nothing to say that the device won't 'inherently' be capable of running the new software; it should meet the minimum hardware requirements, particularly as it runs perfectly fine on the only slightly more recent, and basically just as powerful, Nexus 5. But it's unlikely that Samsung will still want to deliver updates to it, particularly with newer phones to focus on.
Alas it is yet to be ruled out and, with that in mind, I think it's too soon to call time on the Galaxy S4.
Conclusion
As the old adage goes: if it ain't broke, don't fix it. The Galaxy S4 doesn't feel past its best and, in the end, things haven't really moved that far on during the past two years. It's not as if the Galaxy S4 is 'missing out' on something more modern smartphones have, besides a QHD display and quick-charging, perhaps.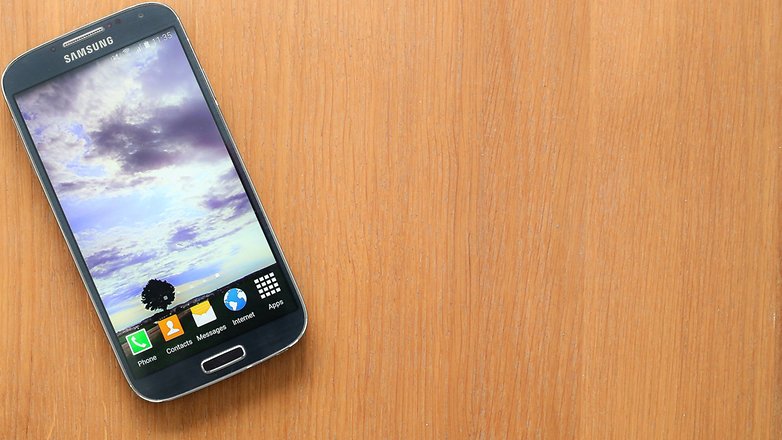 The Galaxy S4 still houses a quality screen, camera and processor and it's running (almost) the latest version of Android. Until we know which devices will get the next Android version, the Galaxy S4 shouldn't be discounted. And if the Galaxy S4 is in line to get the update, then there's no telling how much life is left in it.